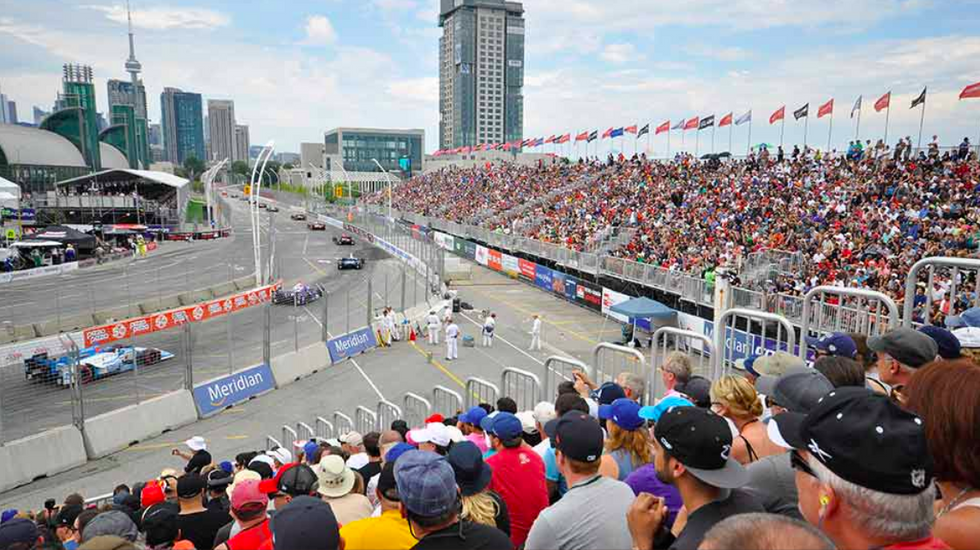 (Photo courtesy of Honda Indy Toronto via Twitter)
Toronto road closures are gearing up for a race. And significant delays are expected due to these road closures.
---
As part of  Honda Indy, race cars will soon be taking over a part of the lakeshore.
Starting at noon Wednesday, Strachan Avenue between Fleet Street and Lake Shore Boulevard West will be closed.
At 8 p.m., Lake Shore will shut down from Strachan to British Columbia Drive.
These road closures will re-open Sunday at 11 p.m.
But ... More road closures are to come after that ...
The westbound curb and middle lanes of Lake Shore between Strachan and Ontario Drive will be closed from midnight Sunday to Monday at 6 a.m. (So crews can remove the barriers used during the Honda Indy).
The Honda Indy engines will start on Friday with practice and qualifying runs, which continue into Saturday, while the big race goes Sunday afternoon.
It's strongly recommended that you take public transit this weekend if you plan on attending the Indy. TTC and GO Transit will be providing extra service to Exhibition Place.
READ: TTC Subway Closures: 4 Stations Shut Down On Line 1 This Weekend
Stay tuned as Toronto Storeys will keep you updated on all the Toronto road closures you need to know about. Fresh lists are published Fridays. And we continue to keep you updated on any new additions throughout the week.
Community