Renting in Toronto is expensive, there's no doubt about that. But every once in a while a rental listing pops up that really drives home just how much some landlords are charging in the city.
---
Today, that listing is for a studio inside YC Condos, located at 7 Grenville Street in downtown Toronto, that's asking for $2,350 per month to live in an extremely cozy 351-sq.ft studio.
For that price, you might be wondering if the apartment comes with a downtown Toronto parking spot. The answer is no, it doesn't. And did you want a locker? Well, you'll have to find one to rent because there isn't one included.
At 351 sq. ft, the unit is already going to be tight no matter how you slice it, but the layout doesn't do it any favours. It uses up quite a bit of the precious floor space on a long hallway that goes from the front door to the combo living/bedroom/kitchen area.
It's a small, square-shaped space, the entire width of which is taken up by the aggressively compact kitchen. Everything is micro-condo-sized, from the cook top to the little oven, to the narrow (but tall) fridge and freezer. The listing says that the unit comes with a dishwasher, but that too appears to be rather small.
The Specs:
Although this listing feels like a glaring sign of the current state of Toronto's rental market, it becomes even more eye opening once you realize that this exact unit was leased out in December 2020 for $1,400 -- nearly $1,000 cheaper than what it is right now. That's a 68% increase in price in just two years.
Admittedly, the rental does have some upsides. The decently-sized, west-facing balcony, for one, plus the building's amenities including an infinity pool and lounge all the way up on the 66th floor. It's also steps away from the College subway station and is close to all of the restaurants, shopping, and entertainment you could want downtown.
But with a 368-sq.-ft studio with a den in the same building currently listed for just $2,000, it's hard to imagine anyone paying more for less.
7 Grenville Street, Unit 2702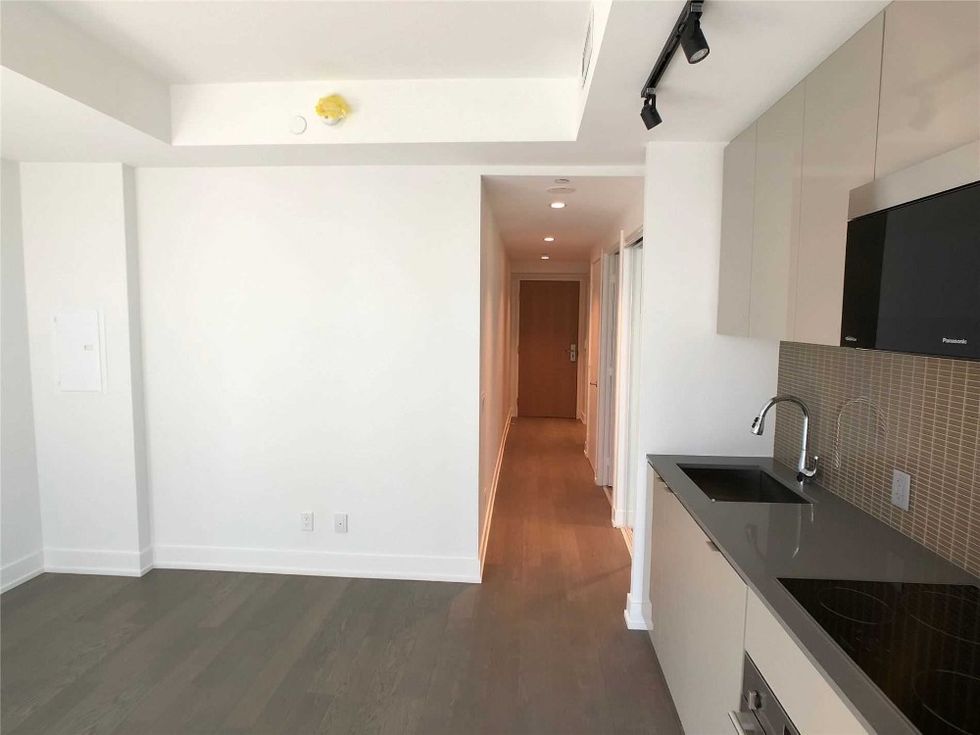 Forest Hill Real Estate Inc.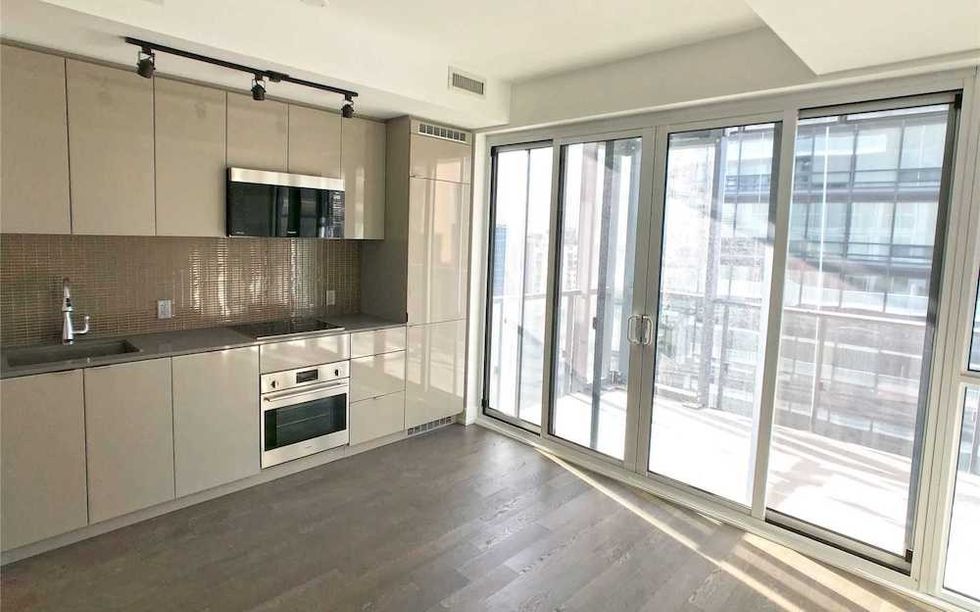 Forest Hill Real Estate Inc.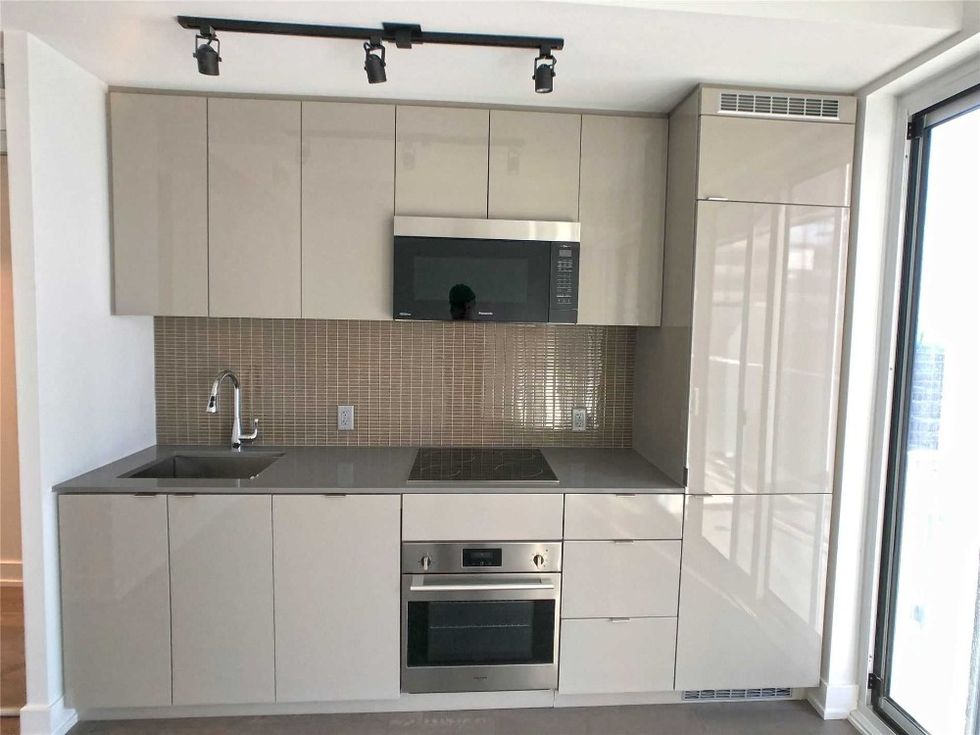 Forest Hill Real Estate Inc.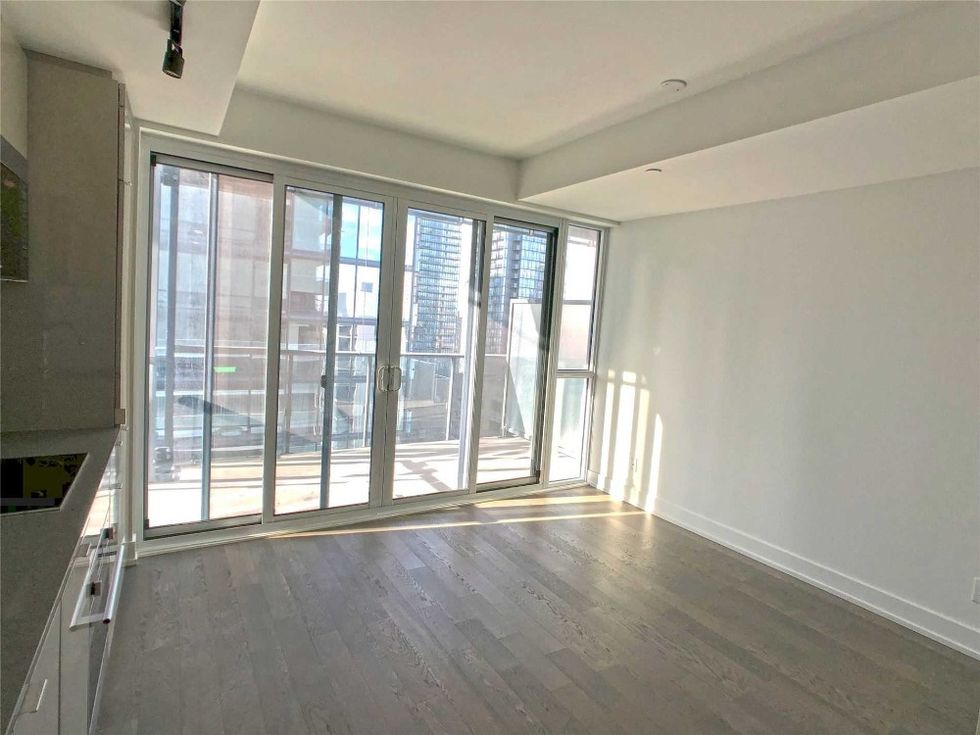 Forest Hill Real Estate Inc.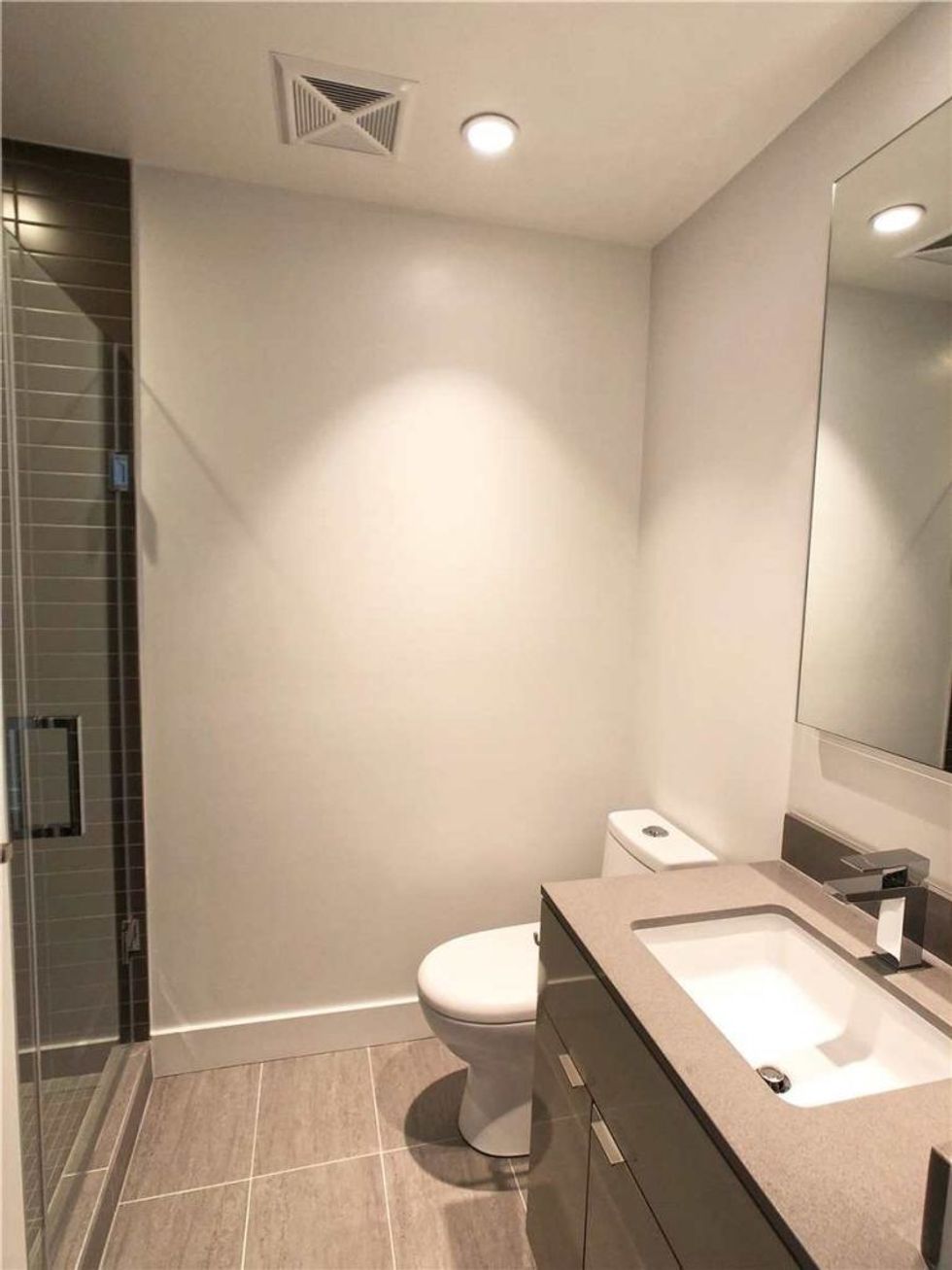 Forest Hill Real Estate Inc.
Renting