Sponsored
Dens vs Wine Lockers: Comparing Condo Buyers in Toronto and Montreal
While Canada's residential real estate sector is never not buzzing, the subject is spruced up even more when major-city competition is brought into the conversation.
This perspective is shared by many a realty insider, and the team at Baker Real Estate Incorporated is no exception. According to Baker, the country's pre-construction market is particularly unique because within it, buyers' longer-term hopes and expectations are reflected.
As future residents select their layouts, countertops, shower-heads, fixtures, and the like, they're "envisioning their future life — and all that entails." says Baker CEO Barbara Lawlor, the choices buyers make — whether they're end-users or investors — "are as diverse as their dreams."
Baker boasts a dominant presence in Canada's three largest urban markets — Toronto, Vancouver, and Montreal — and last week, we talked you through the differences between buyers in Toronto and Vancouver. Today, the team is redirecting its attention back east… And, further east!
Some of the differences between Toronto's and Montreal's condo offerings are clearly visible: Toronto, for example, is well-versed and thriving in the high-rise department, and large developments are commonplace. In Montreal, you'll still see high-rises, but you're hard-pressed to find anything over 65 storeys. And, the tall builds mingle with a healthy selection of lower-rise offerings.
But there are many features that differ between these two major cities, far beyond what meets the eye.
READ: East vs West: How Condo Buyers Differ in Toronto and Vancouver
Without any further ado, as promised, here's how condo buyers compare in Toronto vs Montreal:
High Rise or Low?
Toronto — being Canada's largest city — is home to ultra-tall high-rises. (Buildings as tall as 60 storeys are not uncommon, and Baker recently sold out a 67-storey in Mississauga!)
Dancing to the sky-high tune, Harley Nakelsky, President at Baker Real Estate Incorporated, says investors are purchasing those up-in-the-sky units, while end-users prefer a low-rise option.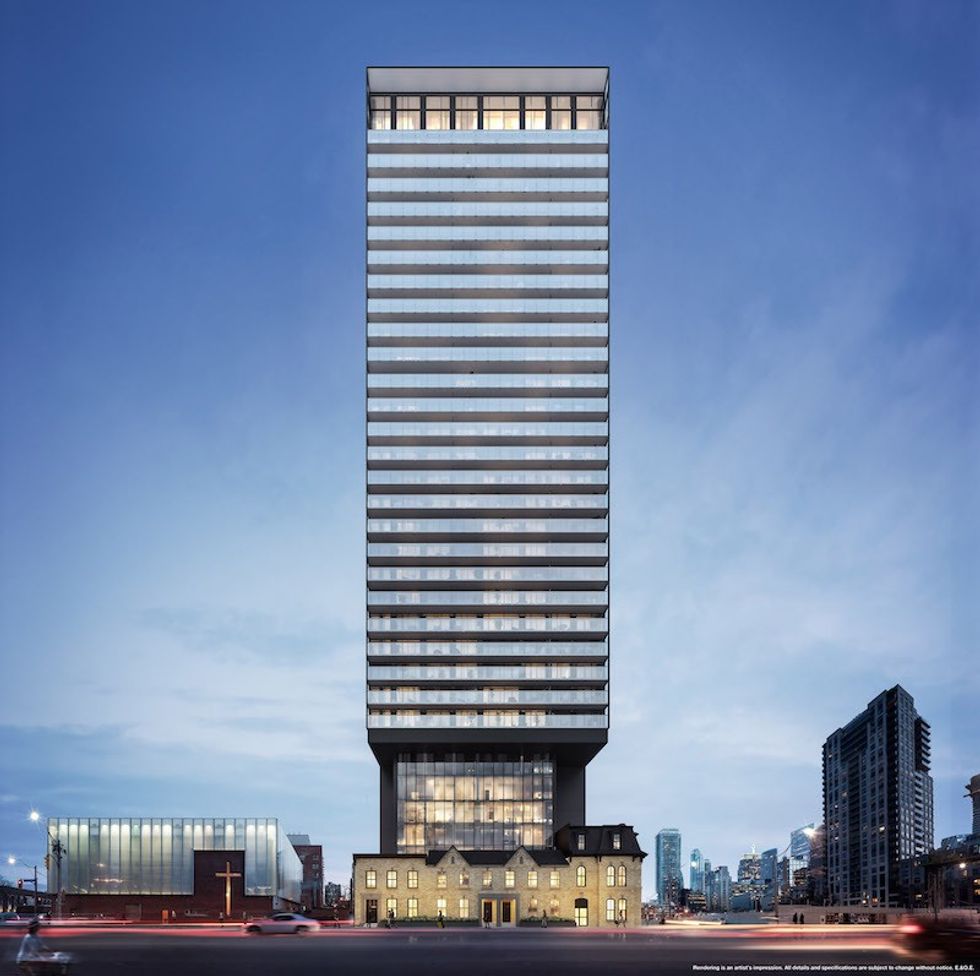 Montreal's activity is akin to that of Toronto, says Debbie Lafave, Senior Vice President of Baker's Montreal branch. Investors are looking at high-rise purchases, while end-users appear to appreciate low-rise options more.
"This delineation is especially marked among international investors or new Canadians," Lafave says.
Location
As Toronto's core wakes from a year-long slumber, buyers are reportedly paying attention to opportunities in the city's centre.
"As people return to their offices and to their social lives, many are determined to make up for lost time – something that is clearly reflected in the sales data," explains Nakelsky.
Meanwhile, Old Montreal is described as a "hot ticket location." Though the area has, for some time, had limited pre-construction residential opportunities available, such has recently changed.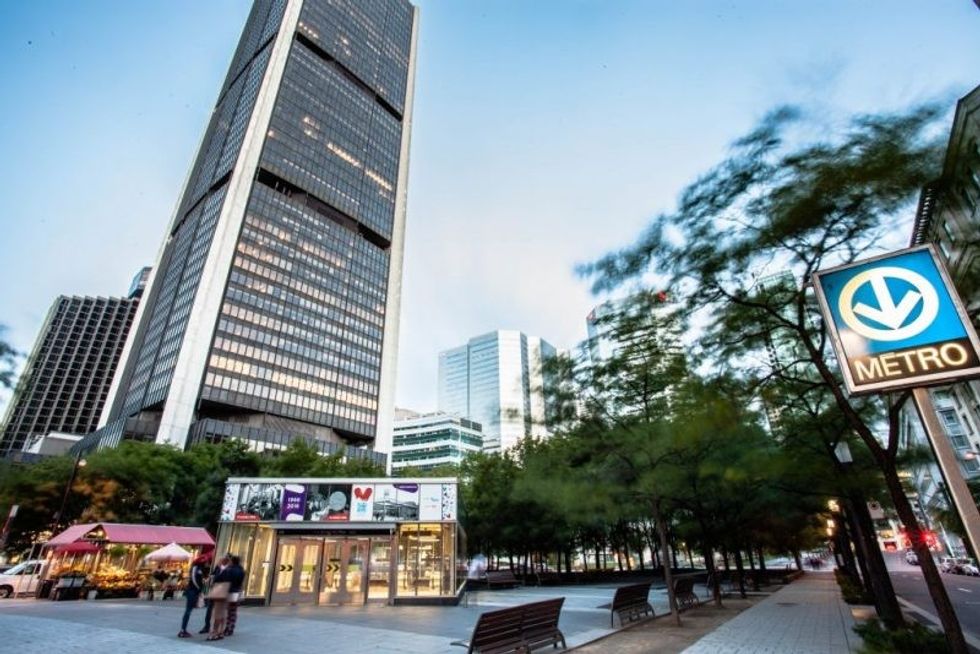 Now, purchasers can access Old Montreal's charm (think: The food scene, proximity to the St. Lawrence River, walkability, and incredible views) via the convenience of pre-con purchasing. Baker reports this area, and specifically these pre-con opportunities, are particularly appealing to "right-sizers." Lafave explains such buyers are keen on the walkability of the city's pocket, and all the lifestyle amenities at their doorstep.
Who's Buying?
In Toronto, Baker reports first-time buyers of varying ages are major purchasers of new construction condos. Reason-being, these builds are the most affordable entry-point in a city where real estate prices are evermore on the rise. Investor strength is backed by the 30- to 50-year-old age demographic, Nakelsky says, while "right sizing" continues among Baby Boomers.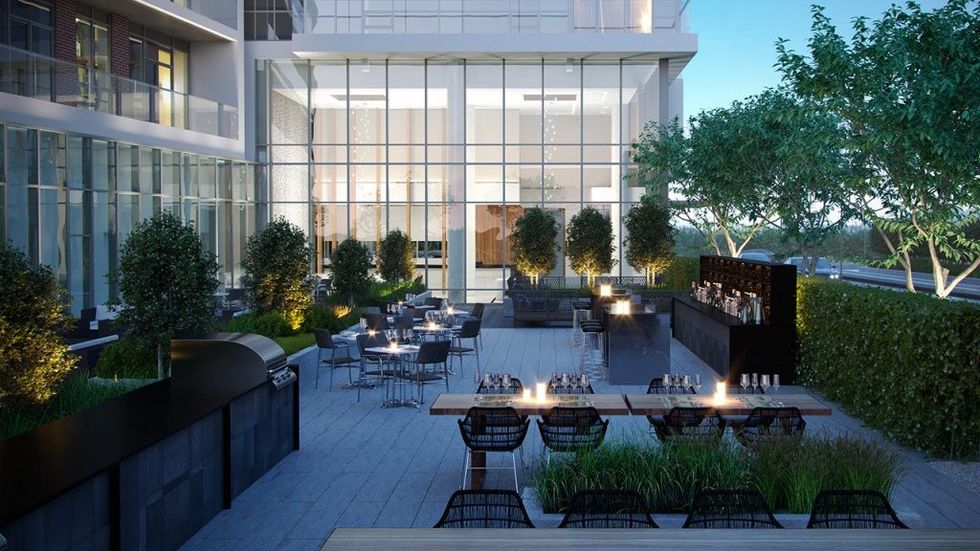 In Montreal, local professional "right-sizers," aged anywhere from 55 to 75, have brought forth a "surge" of purchasing activity. These individuals are gravitating toward larger penthouse units, priced in the $1- to $1.5M range, Lafave says.
What's more, Baker reports the Quebec city's market leans into the end-user category, with fewer investors in the mix.
Downsizing or First-Time Buying?
As fewer people downsize in Toronto "because of the current global state," there still has been a "surge" of asset-class purchasers, Baker reports. Alongside that cohort, there have also been first-time buyers taking advantage of low interest rates — Nakelsky shares they're buying what they can afford lest they're priced out of the market.
Those positioned to purchase in Montreal — "right-sizers" and young professionals alike — are reportedly "demonstrating the foresight to recognize that the pandemic isn't forever." As such, are currently purchasing in the city's core.
"Overall, Montreal is a very affordable city," says Lafave. "Among first-time buyers there is evidence that sales are being propelled by current low interest rates, and the understanding that building costs are on the rise."
Hottest Kitchen and Bathroom Trends
Toronto bathrooms, according to Nakelsky, boast the most appeal when they're complete with separate shower stalls, stone finishes, storage space, and heat-recovery ventilation systems.
As for water closets in Montreal? Those are most beloved when they boast heated floors, European wall-mounted toilets, and suspended vanities.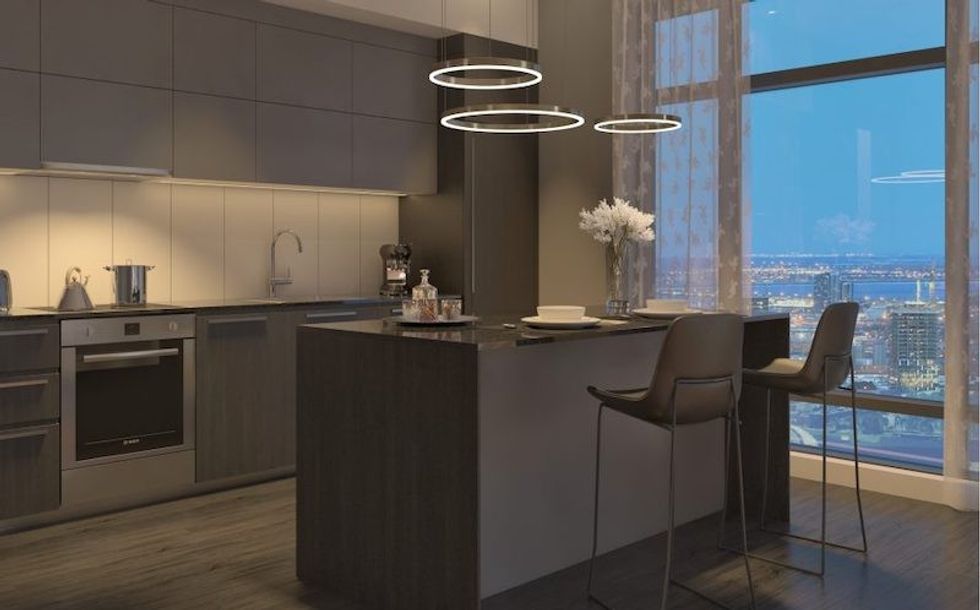 In Toronto kitchens, buyers are seeking out integrated appliances and islands with space for seating, which can potentially replace the need for a dining table.
Montreal kitchens, meanwhile, are most valued when they feature integrated appliances, induction stovetops, and Corian countertops. (The latter, Lafave reports, are "making a huge comeback."
Top In-Suite Must-Haves
In Toronto, buyers reportedly prioritize these features:
A den or flex space (but you already knew that)
Smart technology
A media or desk nook
Montreal buyers are reported to prefer:
Unique decor options (EX: Some developers are hitting classic design trends, like herringbone flooring)
Self-regulated heat and cooling
Outdoor space — be it private or communal (…Which makes sense, Lafave explains, as "the City of Montreal is not "pro" balconies.")
Top Building Must-Haves
Toronto
Walkability (proximity to neighbourhood amenities)
Party room
Electric car chargers
Parcel rooms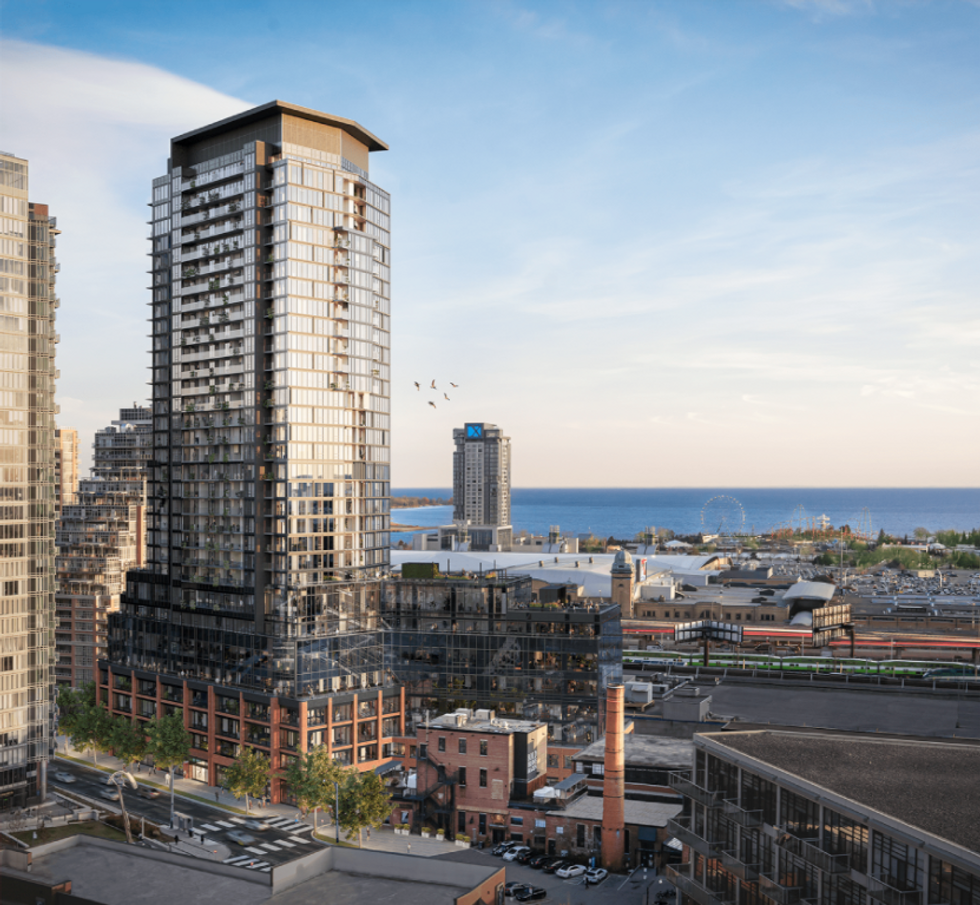 Montreal
Destination dispatch elevators
Proximity to transit
Indoor/outdoor pools
Car wash bay
Climate controlled wine lockers/wine room
Birds-Eye View
Nakelsky reports many Toronto developments have opted out of providing private outdoor space to units, instead looking to communal outdoor areas. When suites are complete with a balcony, buyers prefer they're built off the main living space — as opposed to, say, a bedroom or the kitchen.
What's more, "with the current social climate," residents have reportedly shown increased interest in garden boxes and greenery, whether that's on their personal balcony or within a shared outdoor space.
Poolside cabanas are also reported to be increasingly popular (we're not surprised), and indoors, the added feature of a den commands a premium price per square foot.
Meanwhile, Montreal doesn't have a foreign buyer tax, which is something Lafave says prospective buyers should keep in mind. Unlike in Ontario, where taxes are included in a purchase price, Montreal-home-hunters should calculate tax on top of their pre-con place's cost.
And, in a fashion that we can't help but applaud from our headquarters here in Toronto, Montreal is also reportedly keen on "climate controlled wine lockers." For those who are also Ontario–based, Lafave explains: Like regular lockers, these bottle-safe spaces "can be purchased, and are typically located off of a wine room, which can be rented."
---
This article was produced in partnership with STOREYS Custom Studio.