Real Estate News
5-Acre Master-Planned Community Poised to Rise at 2 Tecumseth
A major, 5-acre master-planned community is proposed in Toronto's Niagara neighbourhood, just west of the city's downtown core.
Toronto-based developers TAS initially submitted a proposal to City planners back in 2017 asking to redevelop the site at 2 Tecumseth Street.
Over the years, the vision for the wide-scale project has seen some changes. Today, the developer looks to build five buildings: two towers, one mid-rise, and two low-rise. The buildings would house nearly one-million square feet of mixed-use developments including a mix of commercial, employment, and residential uses.
"The site represents a key intersection between Toronto's industrial and urban past," explains the 2 Tecumseth project website.
"We will preserve portions of the former abattoir, existing historic smokestack and scale. Our design thoughtfully considers and responds to the century-old Wellington Destructor garbage incinerator, opening up views and access to this iconic local landmark."
Over the years, the site has had a storied past. 2 Tecumseth not only sits on land that was originally part of the Ancestral Traditional Territories of the Ojibway, the Anishinaabe and the Mississauga of the New Credit, today, it contains a municipal-turned-commercial slaughterhouse by the name of Quality Meat Packers that was closed-off-from and increasingly in conflict with its local neighbourhood.
After filing for bankruptcy, Quality Meat Packers ceased its operations in 2014 before TAS acquired the site in 2016.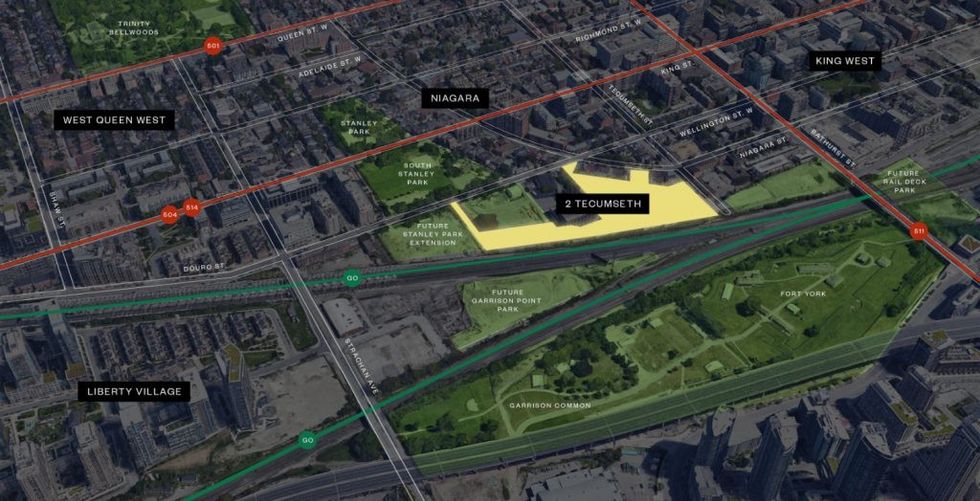 According to the developer, a residential tower on top of a commercial podium will rise 22-storeys and house approximately 400 homes, while a second residential and commercial mixed tower will rise 30-storeys and house approximately 500 homes. The homes will feature a combination of for-sale condominiums, purpose-built rentals, and affordable housing.
READ: Next Look at Ongoing Purpose-Built Rental On Dundas Street West
There are three other commercial towers proposed, including a seven-storey commercial mid-rise and two two-storey commercial buildings.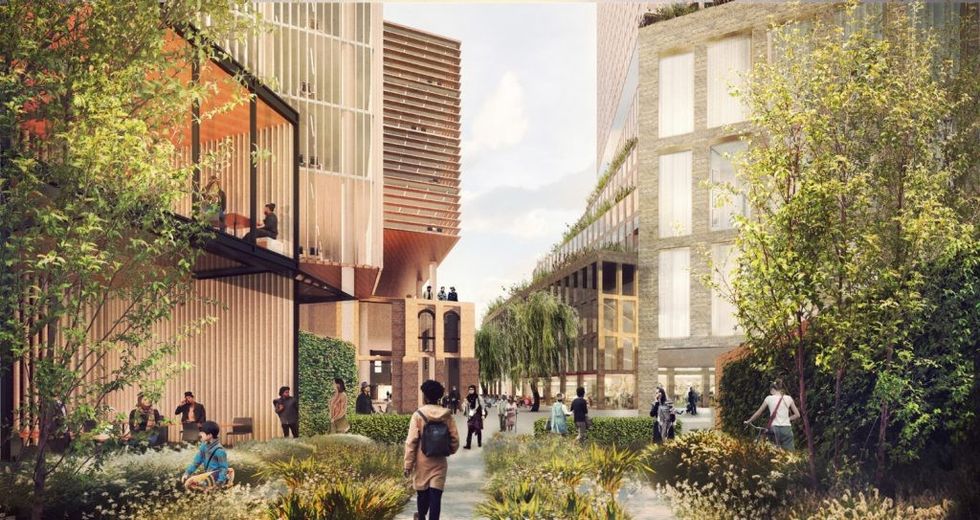 An on-site public park, a multi-use path, other pedestrian and cycling connections, and two privately-owned, publicly-accessible open spaces are also proposed. The generous bike and walking paths have been integrated along the site's southern edge, introducing a new connection between, Fort York, The Bentway, and downtown.
The public realm improvements will be woven across the site, both outside and within doors, to ensure the community can gather and socialize all year round.
What's more, taking inspiration from the Quality Meats Abattoir, TAS says it will work with partners and residents to grow food onsite through an integrated urban agriculture program.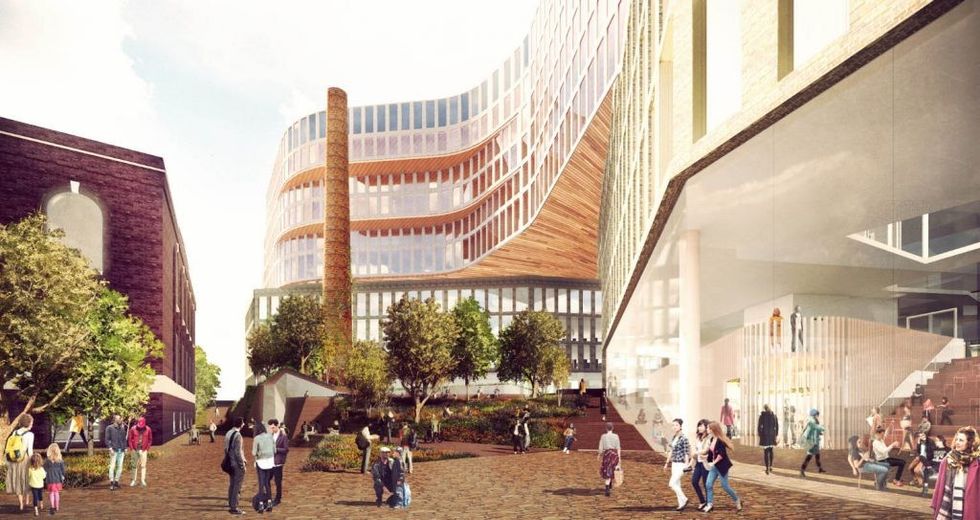 To meet the needs of residents and the public, the development also includes underground parking spaces for approximately 850 bicycles and 400 vehicles.
According to the City of Toronto, the proposal for 2 Tecumseth Street was originally submitted in November 2017. Revised plans and materials were submitted to city planners in May 2019 and later obtained LPAT approval in principle in January 2020.