When completed, the $11-billion Ontario Line, which is said to be the largest subway expansion in the province's history, will include 15 stations, including 17 new multi-modal connections to GO Transit, existing TTC subway stations and streetcar lines, and the Eglinton Crosstown Light Rail Transit line.
---
And while the ambitious project would benefit thousands of residents and future generations, it may cost some Toronto homeowners their homes.
As reported by The Star, a number of East York homeowners recently received letters from Metrolinx informing them their property "will be needed to accommodate construction" of the project, which is proposed to run between Ontario Place and the Ontario Science Centre.
The letter states Metrolinx is contacting owners early in the process to ensure they are aware of the project and implications it may have on their property.
READ: Province Rolling Forward With Ontario Line Subway Project
"Initial design work is underway. As we continue to move forward, we are taking the early steps to inform property owners who may be impacted by the proposed project. Based on the work completed to date, a number of potential property impacts associated with the program have been identified," reads the letter.
Anne-Marie Aikins, a spokesperson for Metrolinx said the letters went to anyone along the line so residents and businesses are fully aware their property could be impacted in 2024. Aikins said that while this is to keep everyone informed, Metrolinx has not initiated expropriation.
"This is a difficult time for everyone with no immediate end in sight. We get that," Aikins said.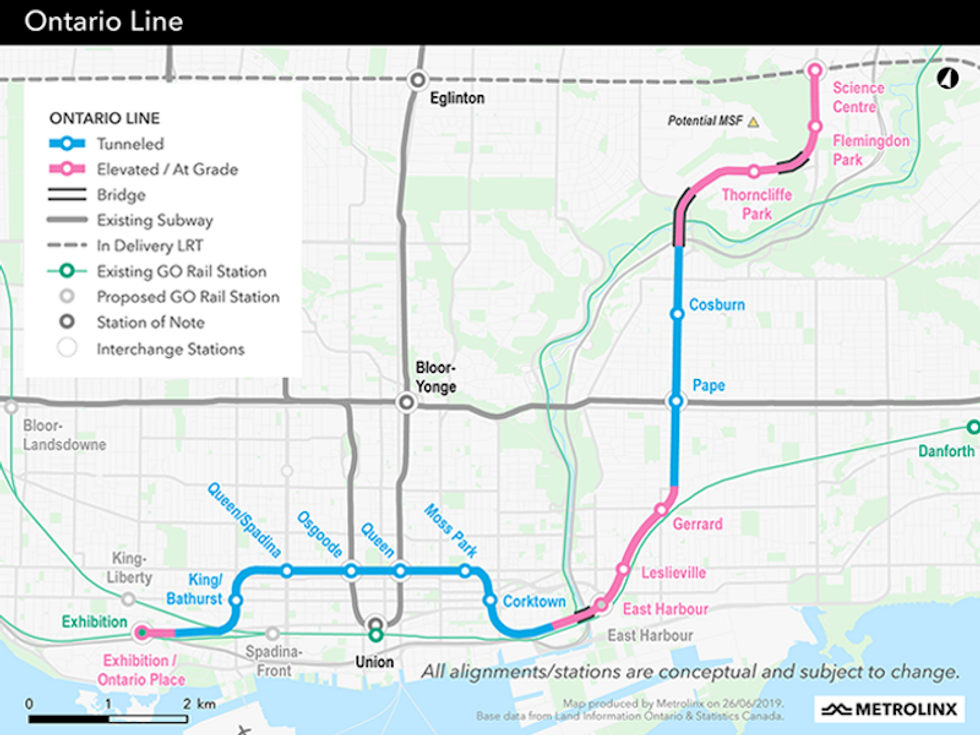 Infrastructure Ontario
The concerns come as the regional transit agency revealed its early plans for the fourth -- and final -- section of the Ontario Line between Danforth and Eglinton avenues. This segment of the line starts immediately south of the TTC's Pape Station.
Metrolinx previously released plans for other sections of the project, which include:
West - between Exhibition Place and Queen Street West / Spadina Avenue
Downtown – between Queen West / University Avenue and the Don River
East – between the Don River and Danforth Avenue
While there is no confirmed completion date, some reports say the project is likely delayed past 2027.
Toronto