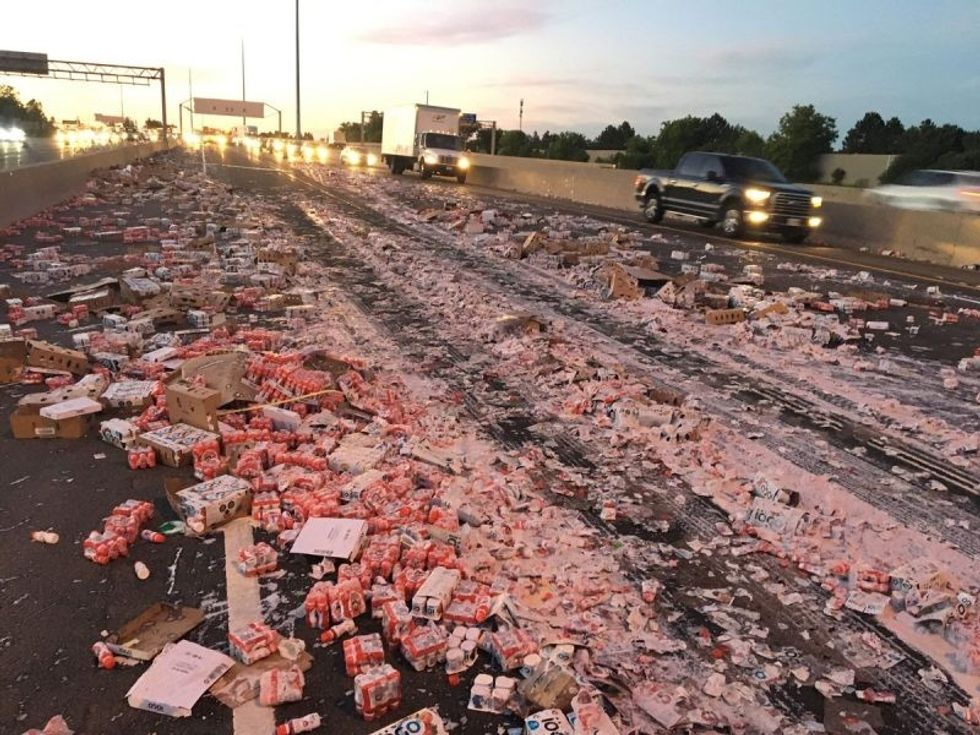 (Photo courtesy of Sunnyside Orillia via Twitter)
---
We already know that Toronto has the worst commute in North America, but now we've added yogurt into the mix.
Westbound Highway 401 was partly closed near Meadowvale Road in Scarborough following a collision involving a truck that was carrying a load of yogurt.
Some took to Twitter to share pictures of the mess.
OPP say the truck crashed into a sign support beam around 3:30 a.m. Friday.
The force of the collision turned the trailer over, causing containers of yogurt to spill across the roadway.
Police say they have no indication of how long it will take to clean up this dairy big mess, but it is reported that the highway should be open again by 9:00 a.m.
This is the second time this week that parts of the 401 have been closed during the morning commute, leaving drivers waiting for over an hour.
On Wednesday, the entire 401 Eastbound collectors were closed following a collision that left drivers stuck for up to two hours.
And we thought crabs on the subway were bad ... Now we have a whole new food group to worry about.
Toronto