Steady immigration helped boost Toronto's population in 2019, propelling Canada's largest city to become the fastest-growing metropolitan area in Canada and the US.
The Toronto metropolitan area is now recognized as the fastest-growing city region in the two countries, while the City of Toronto is the fastest-growing central city, according to a new report from Ryerson University's Centre for Urban Research (CUR).
---
READ: Low Immigration and High Unemployment to Curb Canadian Housing Rebound: RBC
CUR analyzed the latest population growth estimates for US metropolitan areas and central cities from the US Census Bureau for the 12 months ending July 1, 2019, and comparable estimates for the same 12 months from Statistics Canada.
The data showed that Toronto dethroned Dallas-Fort Worth Arlington for the top spot, with Toronto's metro area adding 127,575 persons in 2019, according to the CUR report. The City of Toronto added 45,742 persons last year, more than the two fastest-growing US central cities combined, Phoenix and the city of San Antonio, which grew by 26,317 and 17,237 persons, respectively.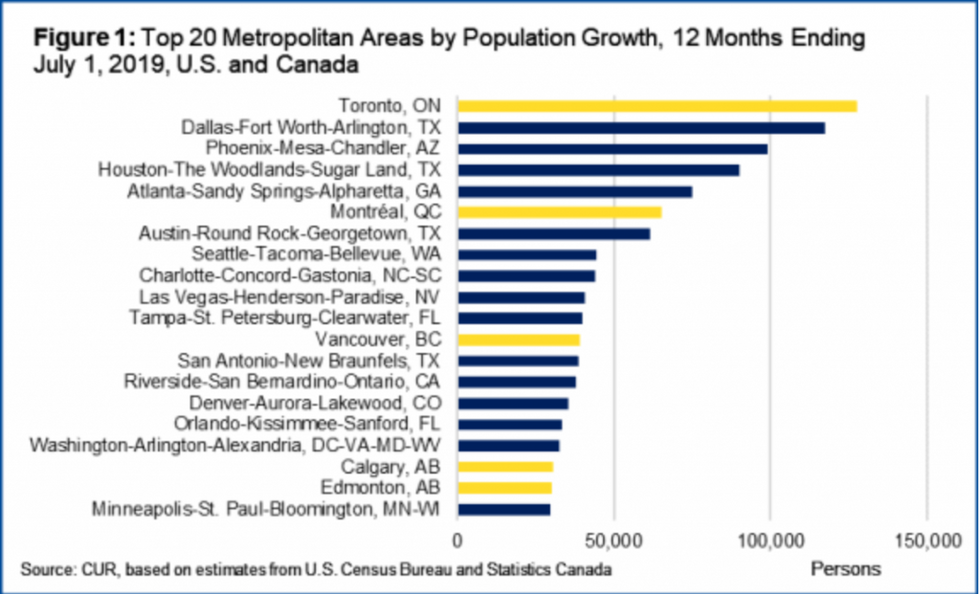 Largest population gains/CUR June 2020
As for the metropolitan areas with the largest population declines, New York, Los Angeles, and Chicago topped the list. Metropolitan New York was the fastest contracting area in all of the US and Canada by a wide margin, with a population loss of 60,462 persons in the 12 months ending July 1, 2019. Los Angeles and Chicago metropolitan areas were second and third by population loss, with a loss of 35,080 and 25,619 persons respectively.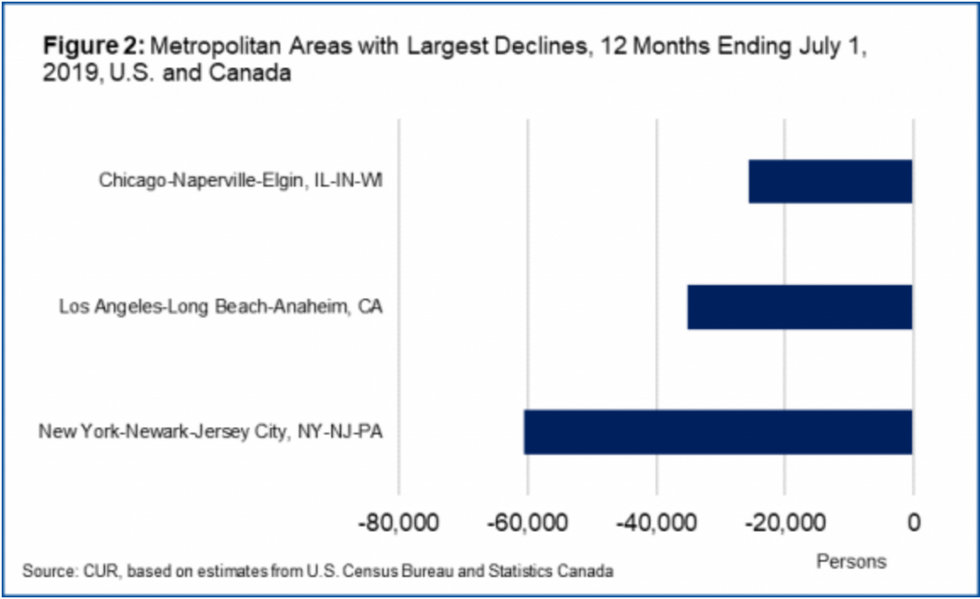 Largest population declines/CUR June 2020
Diana Petramala and Hannah Chan Smyth, the authors of the report, stated that Toronto's population growth can be attributed to immigration, seeing three times as much population growth from immigration as New York City during the same period.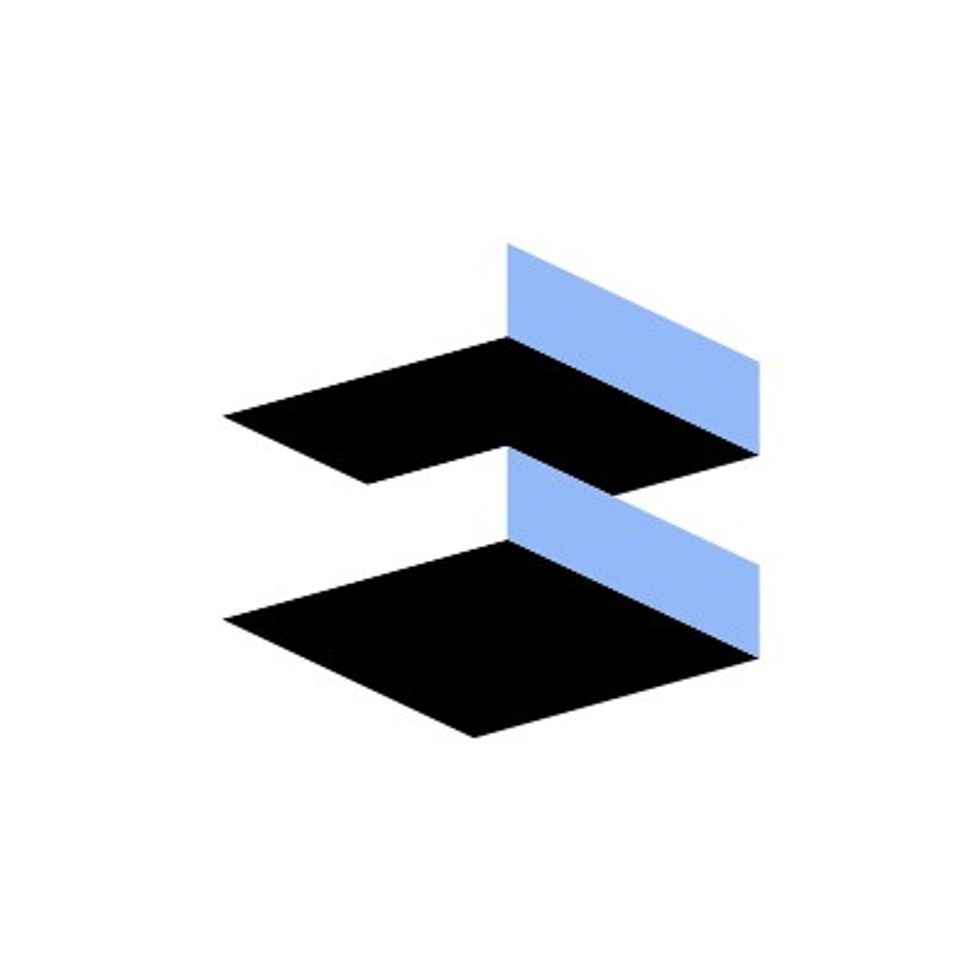 Population change by component/CUR June 2020
Before instituting border restrictions due to the spread of COVID-19, Canada pegged its immigration target at approximately 1 million between 2020-2022.
The GTA has received about one-third of the country's migrants, or about 100,000 people, in the past couple of years, Pauline Lierman, director of market research for Urbanation told Toronto Storeys last month. In the GTA, the steadily increasing population helped fuel home prices and new home market activity.
But a May 12 report from The Conference Board of Canada estimates the number of people coming into the region will drop to 65,710 due to the pandemic in 2020.
While the government aims to announce a post-COVID immigration plan before its annual announcement this fall, a 35% decrease in the number of migrants in the GTA will certainly impact both the rental and home sale sectors of the housing industry in the months to come.
With files from Christina Varga
Toronto