Toronto
Real Estate News
CIBC SQUARE is Defining the Future of the Workplace in a Post-COVID World
As the vaccine rollout continues and provinces reveal their respected reopening plans, the post-pandemic future feels closer than ever. With this inevitable return to (the new) normal comes a much-needed sense of order and regularity — or at least a heavily desired semblance of what we used to know.
After many of us have spent well over a year without being able to simply go to the gym, peruse local shops, eat out, or even head into the office, these everyday occurrences will hopefully be allowed to reinstate themselves soon.
But while we're all craving this sense of normalcy in our lives, there will be challenges that arise — particularly in the workplace, as companies learn how to better adapt and prepare for 'The Great Return'.
In Toronto, where soaring office towers have been shuttered for most of the pandemic, many employers and workplaces are now starting to gear up for said return as COVID-19 vaccines become available to wider segments of the population and daily case rates continue to improve.
READ: Ground Broken on CIBC SQUARE's 1.5M-Square-Foot Second Tower
CIBC SQUARE, which is one of the first major office developments in downtown Toronto poised to open amid the pandemic, is prepared to safely welcome back tenants once restrictions lift and tenants are ready to return to the office.
A joint project from Ivanhoé Cambridge and Hines, CIBC SQUARE encompasses two soaring office towers that span three million-sq.ft; including Phase One at 81 Bay Street and the now under-construction tower at 141 Bay Street. The buildings connect via a one-acre, elevated park that will be accessible from the fourth floor.
However, when 81 Bay Street tenants make their return, they will be returning to an office space like no other, a workplace that is accommodating to the new needs of employees as they transition back to working in offices.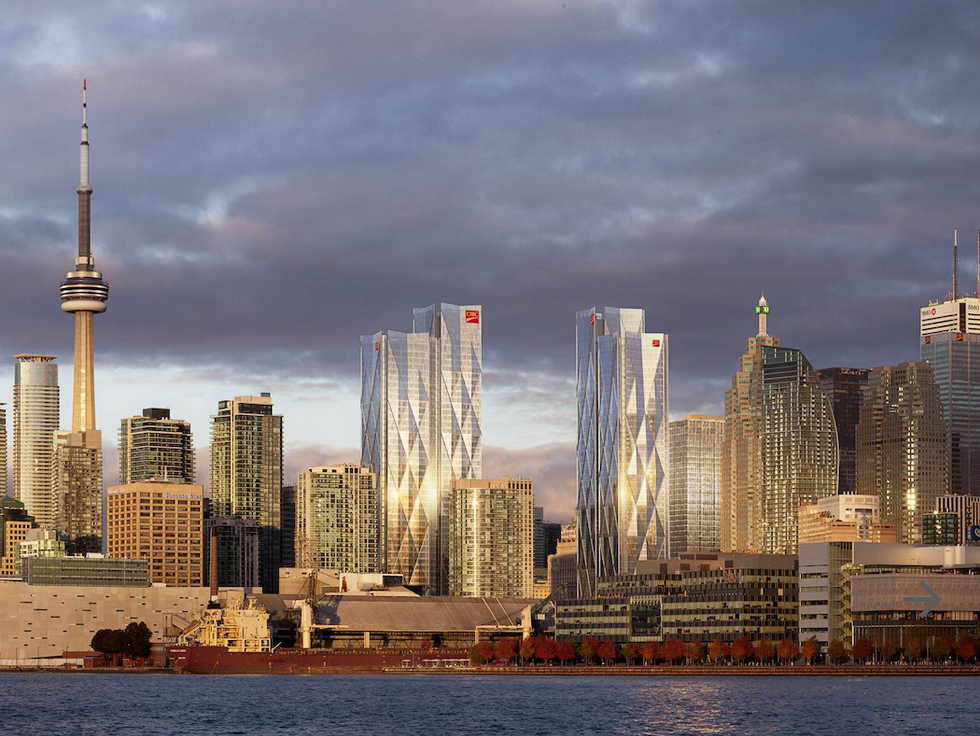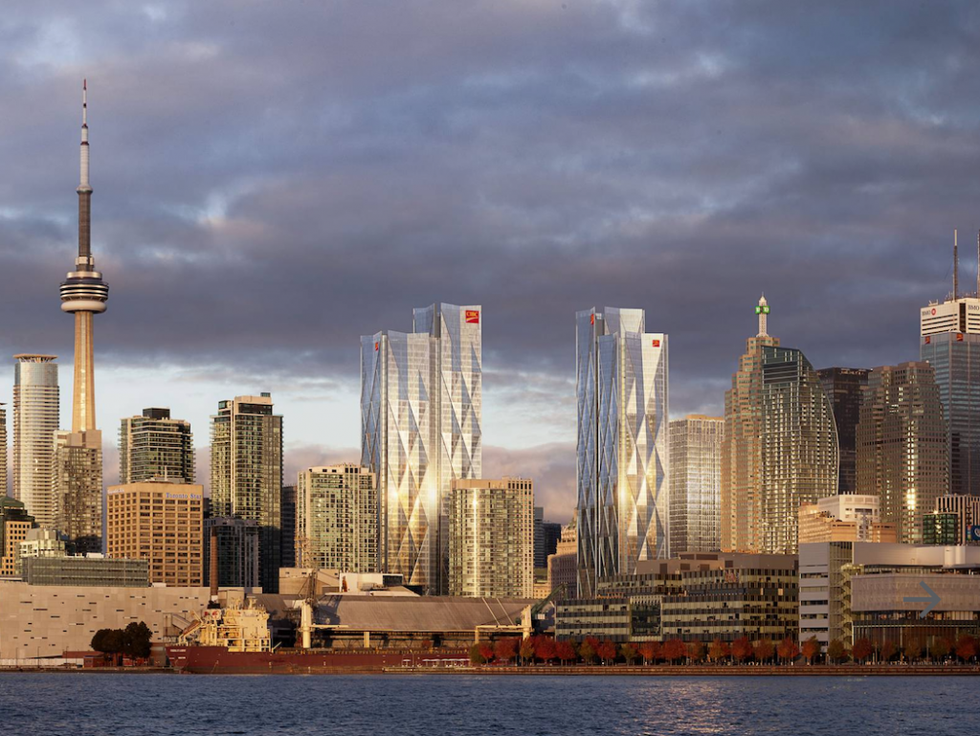 Pre-COVID, it was expected that 81 Bay Street would house between 8,000-9,000 office tenants once all the companies moved into the tower, David Hoffman, General Manager of CIBC SQUARE, told STOREYS. "We are preparing for the same number of occupants in the building once it's safe to do so, but it is up to our tenants to determine how many people they will have on-site," said Hoffman.
"As plans for reopening the Toronto Financial District evolve, we are implementing our own detailed property plan to welcome our occupants in the weeks and months ahead," said Hoffman.
"Our management team has tailoring procedures unique to the property while also benefiting in real-time from our colleagues and partners from around the world. We remain steadfast in our commitment to promote the health and safety of our tenants. We are working to understand our tenants' unique needs and help everyone feel more comfortable returning to the office. In short, when our tenants are ready, we are ready," said Hoffman.
When the province officially gives the green light that employees can return to their respected offices, CIBC SQUARE tenants will arrive at a forward-thinking space that will set the standard for what should be expected in the post-COVID era.
Through "visionary and bold ideas," tenants of CIBC SQUARE will return to an environment with a focus on collaborative workspaces, state-of-the-art amenities, and accessibility in a building that prioritizes the health and safety of employees.
"As we've all witnessed over the past 15 months, the global workforce is becoming more nomadic by the day. Every square foot of common area at CIBC SQUARE has been thoughtfully designed and connected (WIFI-enabled) to engage our tenants and act as an extension to their physical workspace; therefore, collaborative work can be done from anywhere within CIBC SQUARE or while enjoying the outdoors in our elevated park," Charlie Musgrave, Senior Director, Office Leasing N.A., Ivanhoé Cambridge, told STOREYS.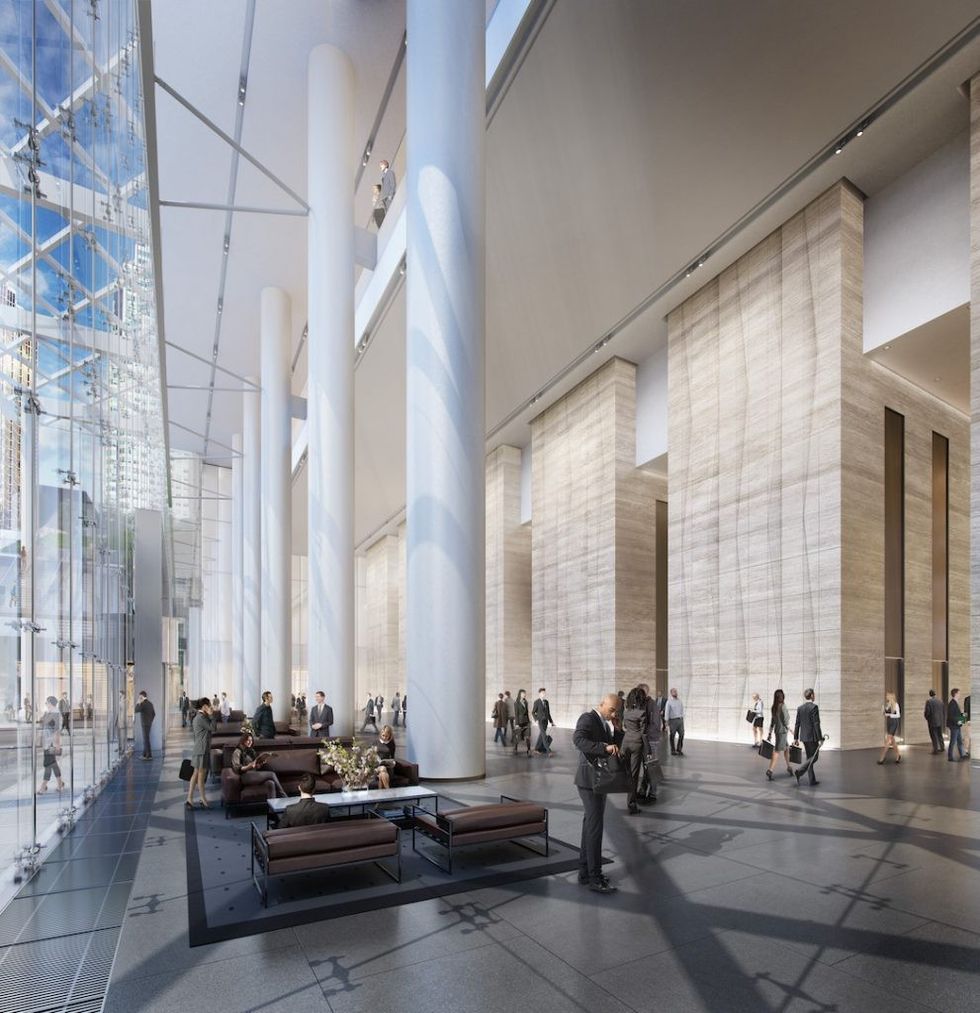 "We live in a digitally dependent world, and as forward-thinking office developers, Ivanhoé Cambridge and Hines, we believe it was critical to build future-proofed physical workspace," said Musgrave.
To ensure workers can work virtually anywhere in the tower, 81 Bay Street achieved a top Platinum rating from WiredScore — which measures the reliability, redundancy, and resiliency of internet and power supply.
With this foundational digital connection, the entirety of 81 Bay Street's common areas become collaborative workspaces. Musgrave explained that this means workers can work anywhere — whether that's sitting comfortably in The Park, The Canopy — the tower's 4th-floor sky lobby — at a dining table, coffee table or bar in one of the yet-to-be-announced food and beverage offerings; or taking a break after a workout in the fitness centre.
"The new international standard of office is thoughtfully designed to catalyze employee productivity — whether you are seated at your physical workspace or on the move — collaborative workspaces abound within the common areas of 81 Bay Street," said Musgrave.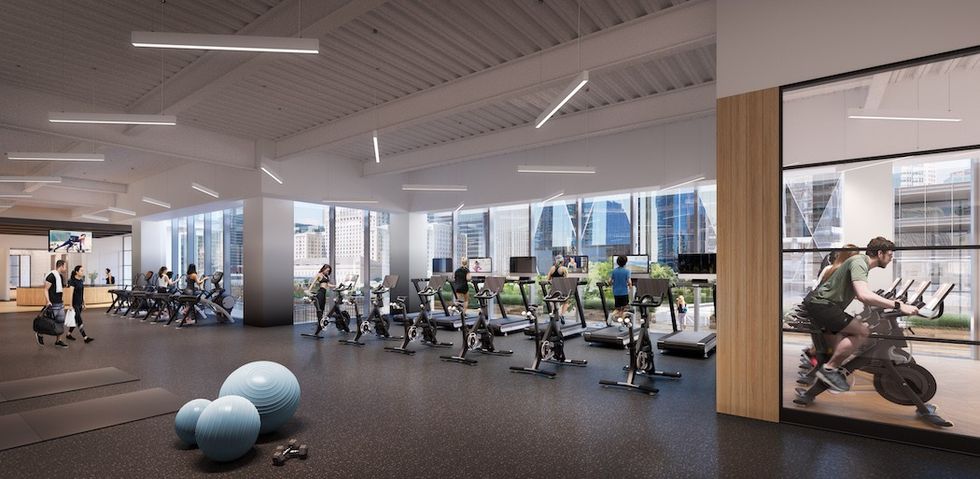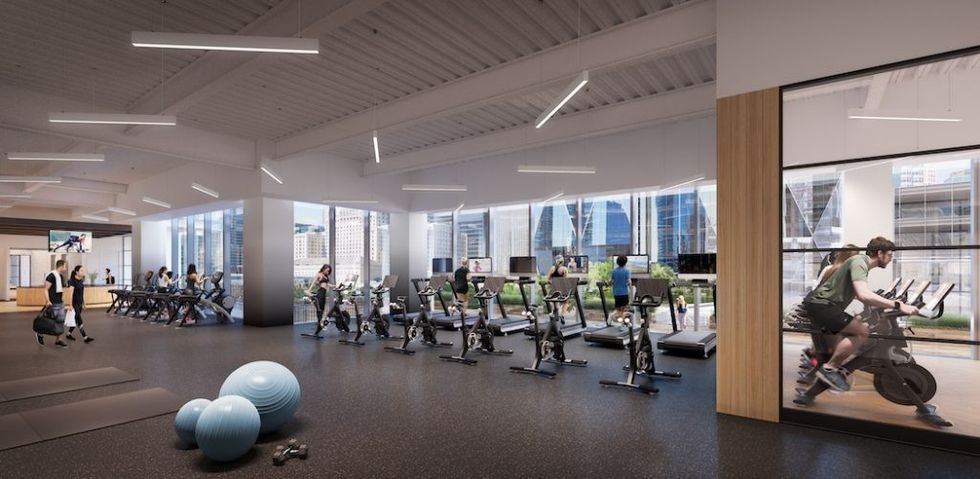 With the health and wellbeing of tenants serving as a top priority, 81 Bay will feature "thoughtfully appointed" amenities that reflect a commitment to the health, safety, and security of others.
"We've really pushed the envelope on the amenity offerings at 81 Bay Street; ultimately, we're creating an office ecosystem that enables the health and wellness of every one of our tenants," said Musgrave.
The tower's industry-leading amenities include an elevated park with sweeping views of the city; a first-class fitness centre with a dedicated spin studio, multi-purpose exercise room, male, female, and gender-neutral change rooms, and various health services such as massage therapy and physio.
The building will have over 500 bicycle parking spaces with dedicated showers and change rooms to promote healthy living further. Employees can also enjoy fine dining, coffee offerings, and Toronto's latest food hall.
Tenants will have limo and taxi pick-up and drop-off facilities for their own use and their clients, a conference centre, and a community engagement and workplace digital platform that helps tenants maximize their experience at CIBC SQUARE.
The development will also bring the community together through its accessibility with transit and PATH connections, including connection to the Union Station Bus Terminal.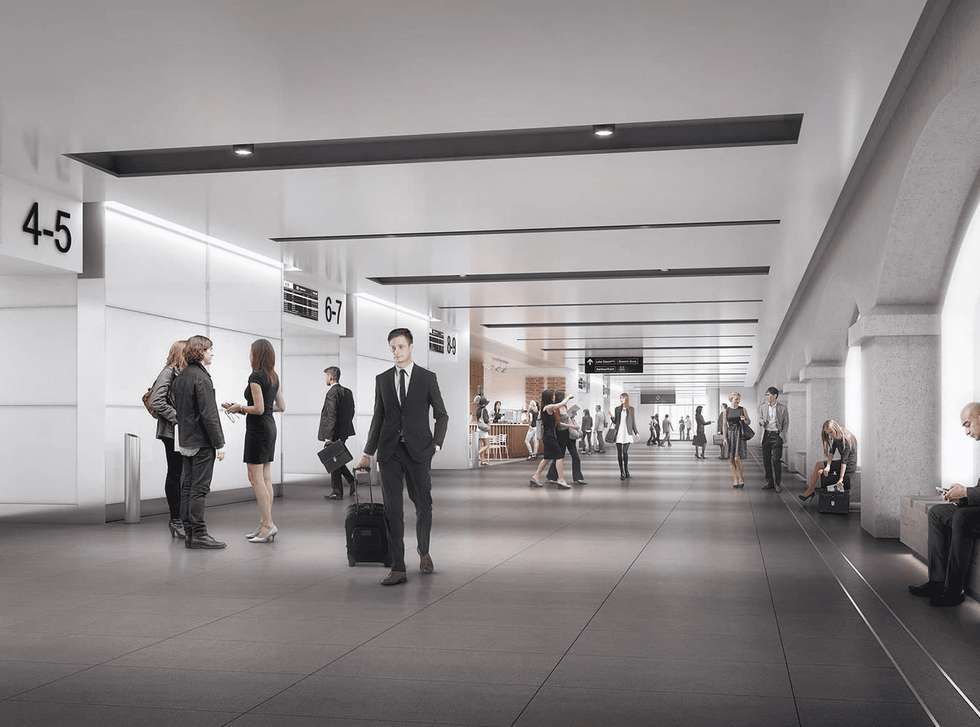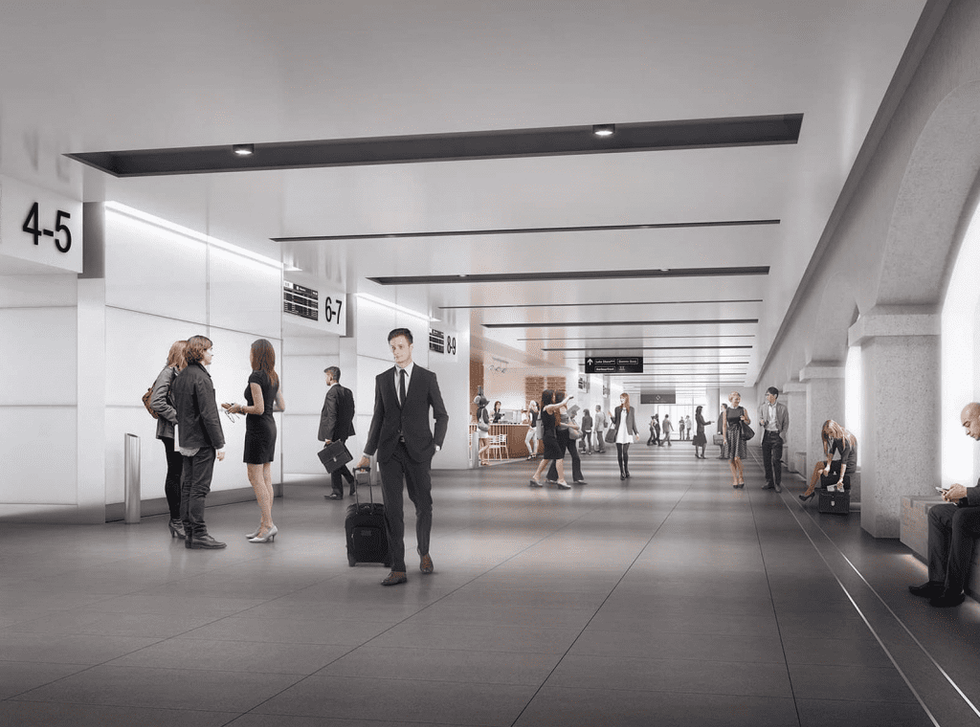 But above all, the health and safety of everyone who visits CIBC SQUARE serves as a top priority both in the immediate post-pandemic world and in the future to follow.
"We've worked with our partners to establish operational protocols including daily screenings for staff, case reporting, and enhanced cleaning to create a safe and healthy environment," said Hoffman.
"In addition, CIBC SQUARE was developed with state-of-the-art air filtration systems and various touchless experiences that will foster a clean environment and help our tenants feel safe," Hoffman added.
As we collectively figure out what a post-COVID world looks like, it's clear that the evolution of the workplace is far from over, but CIBC SQUARE has set the bar sky-high for what employees should expect.