Toronto
Real Estate News
Ground Broken on CIBC SQUARE's 1.5M-Square-Foot Second Tower
Ground has been broken on the 1.5-million-square-foot second tower that's the next phase of CIBC SQUARE's sprawling office complex located in the heart of Toronto's Financial District.
The second tower, located at 141 Bay Street, joins Phase One of the project, a 49-storey building located at 81 Bay Street that's currently in the final phases of construction and scheduled to open its doors later this year.
The development — a joint project from Ivanhoé Cambridge and Hines — will consist of two towers connected by a one-acre, elevated park that will be accessible from the fourth floor.
In Phase Two of the project, the office tower, elevated park, and PATH connections to Union Station and East of Esplanade through Backstage Condominium will be completed.
The 1.5 million-square-foot office building at 141 Bay Street will contribute to CIBC Square's total 3 million square feet of commercial space in Toronto's Financial District.
Once completed, CIBC will serve as the lead tenant of the multi-tower complex, with the new office poised to "accelerate the future of work with a modern, flexible, and inclusive environment that is uniquely designed to curate client and workplace experiences focused on our purpose – to help make our clients ambitions real," said Veni Iozzo, Executive Vice President, Enterprise Real Estate and Workplace Transformation at CIBC.
"We are very excited to welcome our team and new neighbours to CIBC SQUARE Phase One later this year," added Iozzo.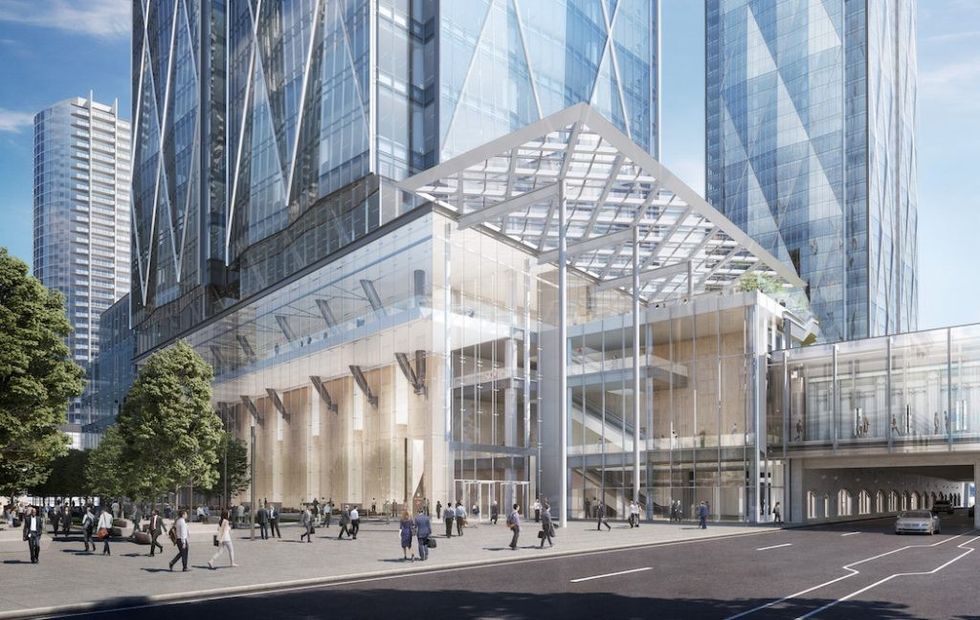 David Hoffman, General Manager at CIBC SQUARE, says Phase Two is set to seamlessly complement 81 Bay Street and the project's overall goal of creating a next-generation environment that will elevate all of the city's offerings while setting a tone for the future.
The second tower is being engineered to LEED platinum standards and is pursuing WELL Building Standard certification and will connect the city to a new international standard of office," said Hoffman.
"The building will have a lightly folded glazed facade and create a diamond pattern every 10 storeys, to add a vertical scale and modulation contrasting with the surrounding buildings," said Dominic Bettison, Director at WilkinsonEyre, the architect behind the project.
"The completion of Phase Two will set a benchmark for the city with the destination's vibrant, technically and socially advanced architecture, which will benefit the city for decades to come," added Bettison.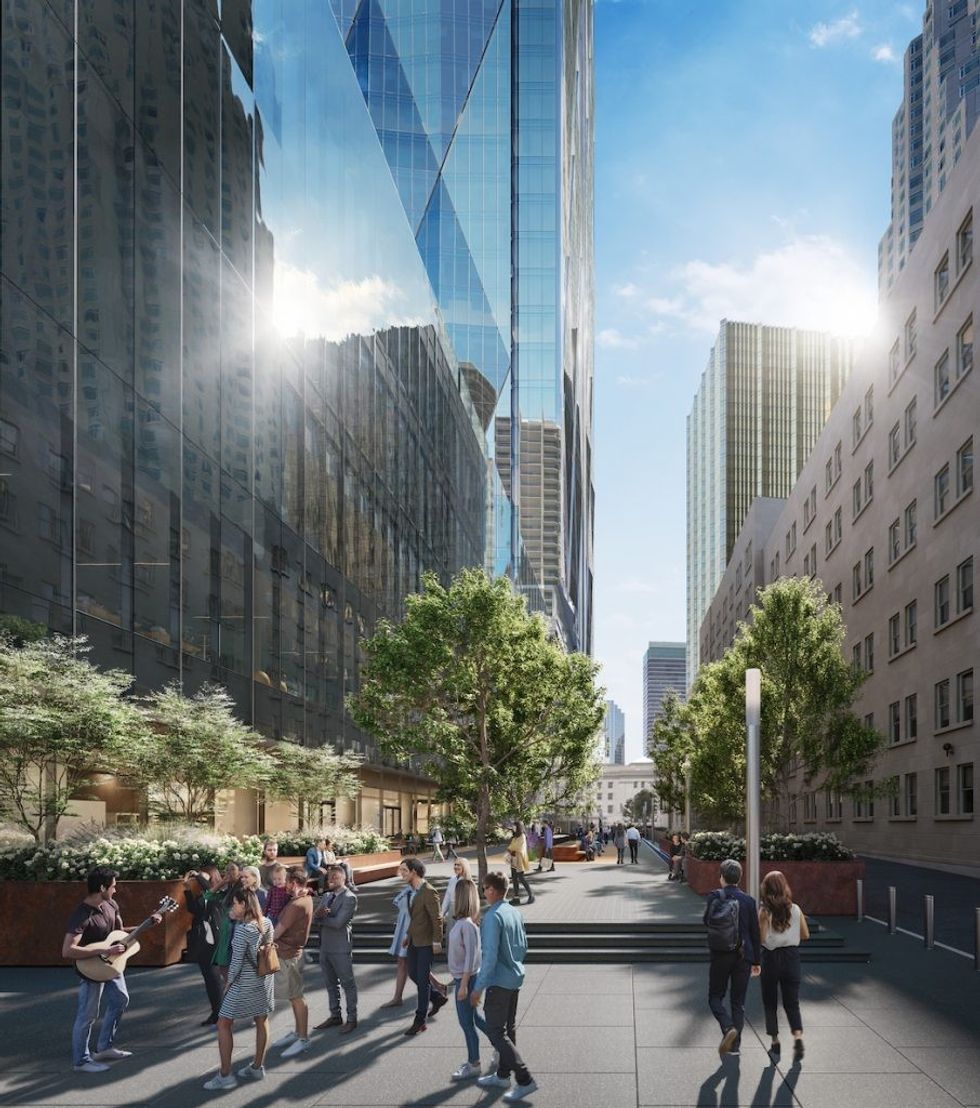 When completed, CIBC SQUARE will be comprised of two "highly innovative" office buildings that will offer cutting-edge office and collaborative spaces.
At 49 and 50 storeys, the project will not only offer expansive views of Lake Ontario and Toronto's skyline, but it will also be home to Toronto's latest food hall set to open in late 2021.
Now that ground has been broken for Phase Two of the project, construction for the second tower is scheduled to be completed in 2024.