As construction continues on the multi-phase CIBC SQUARE office complex, revised site plans for phase two of the project have been submitted to the City of Toronto.
The project's developers, Hines and Ivanhoé Cambridge, first submitted revisions to the application in May 2019, and last month, a Site Plan Approval application was submitted for the project's 50-storey north tower, which features a number of modifications to the original plan after receiving feedback from City staff.
---
READ: Toronto Still Has Far More Cranes Up Than Any City in North America
According to the recently submitted application, the second phase of CIBC SQUARE, to be located at 141 Bay Street, will see the creation of a 127,816 square-metre (1.375 million square foot) NRGFA (non-residential gross floor area) office building directly connect to Union Station to the west and to the first phase south of the rail corridor at 81 Bay Street, that is presently under construction. An elevated privately owned publicly accessible space (POPS) will also be located above the rail corridor to connect the two phases.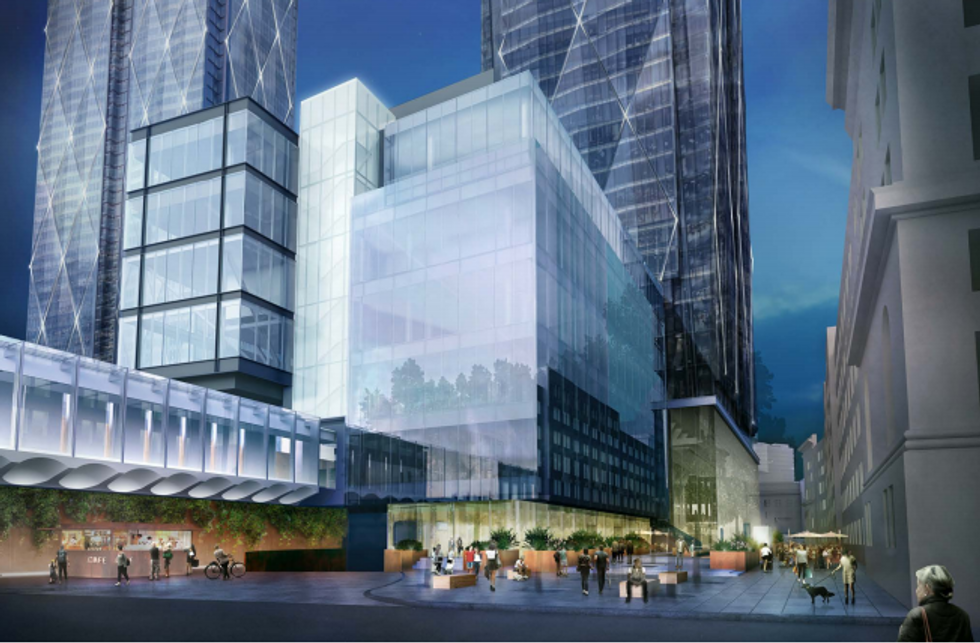 Rendering submitted to City of Toronto
The proposed mixed-use development includes a 50-storey office tower with a seven-storey podium on the east side of the property. The podium includes ancillary retail at grade and on the second and fourth floors, the remainder of the building will contain office uses for CIBC and other future tenants.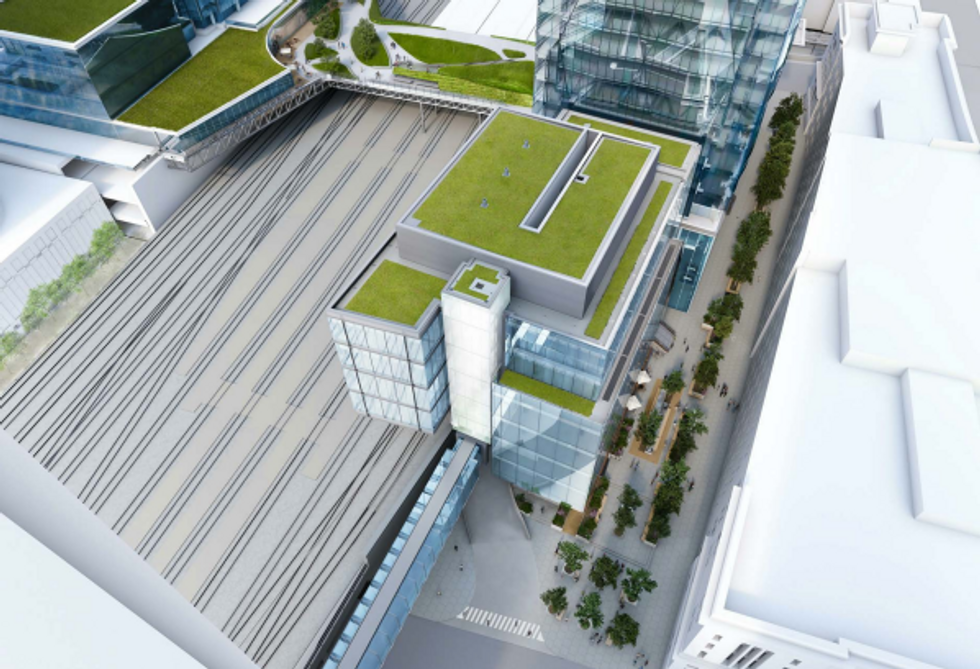 Rendering submitted to City of Toronto
While most of the modifications to the plans relate to structural engineering, landscaping, and electrical and lighting, other changes include reducing on-site vehicular parking from 365 spaces to 264 spaces to reflect design changes to the parking levels. The plan continues to provide for the potential future LRT in the Bay Street corridor, which would further reduce the parking supply to 257 spaces.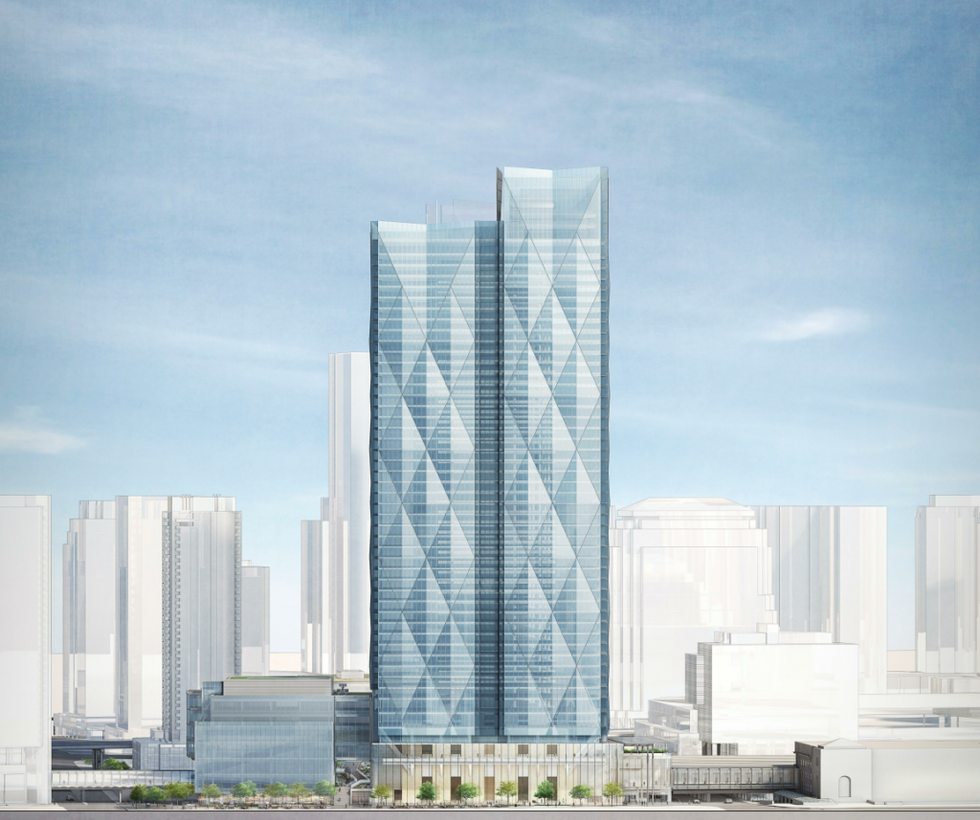 Rendering submitted to City of Toronto
The number of bicycle spaces has also been modified, increasing from 513 to 530 in the most recent submission. This includes 264 short-term spaces proposed at-grade level and a further 266 long-term spaces proposed within a separate secured area of the bicycle room.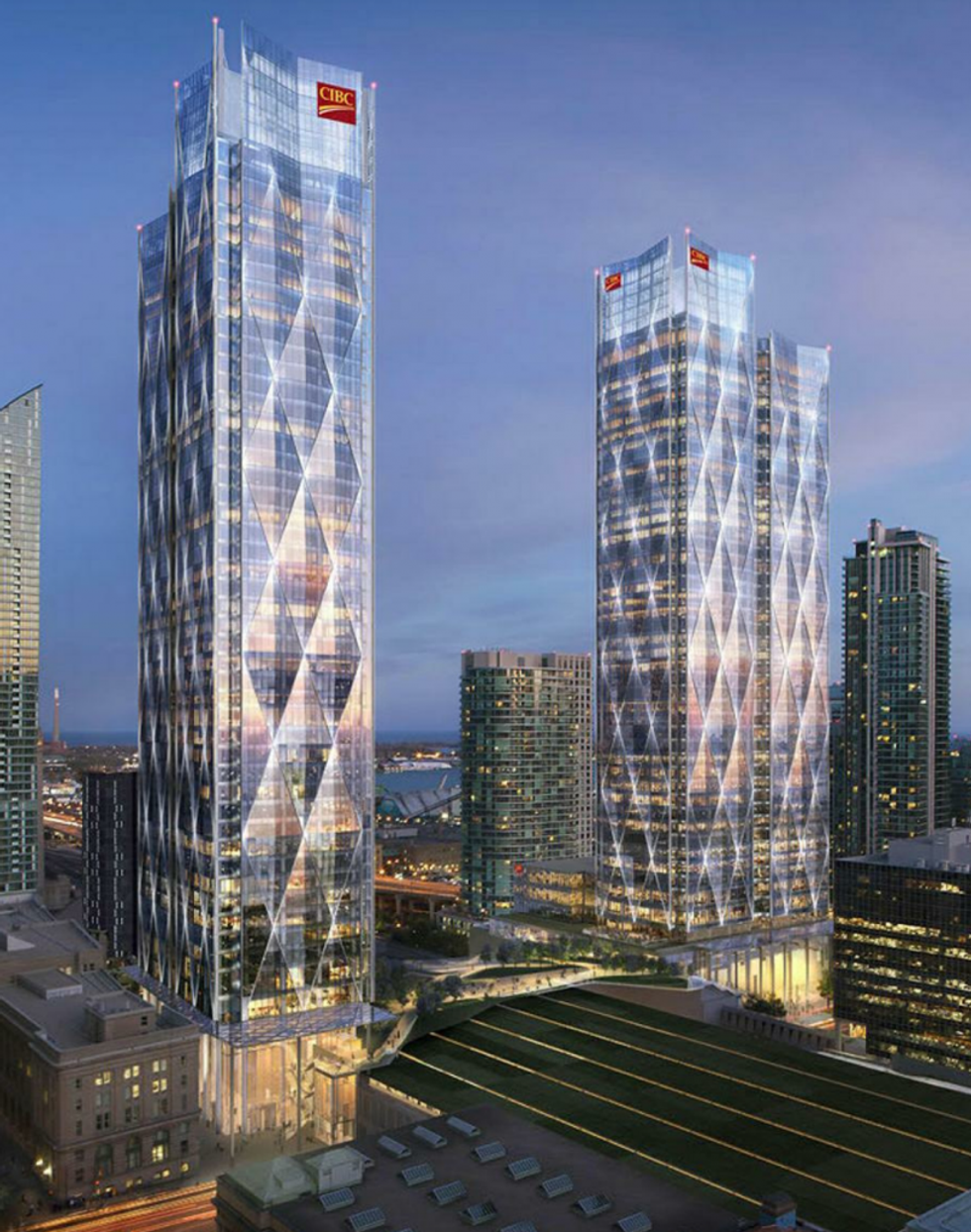 Rendering submitted to City of Toronto
Proposed phase two modifications also include minor reconfiguration of the parking plans based on advancements made to the structural design of the building, a "slight change" to the podium façade treatment, and the removal of the existing Metrolinx rail bridge structure spanning over Yonge Street.
Future Developments