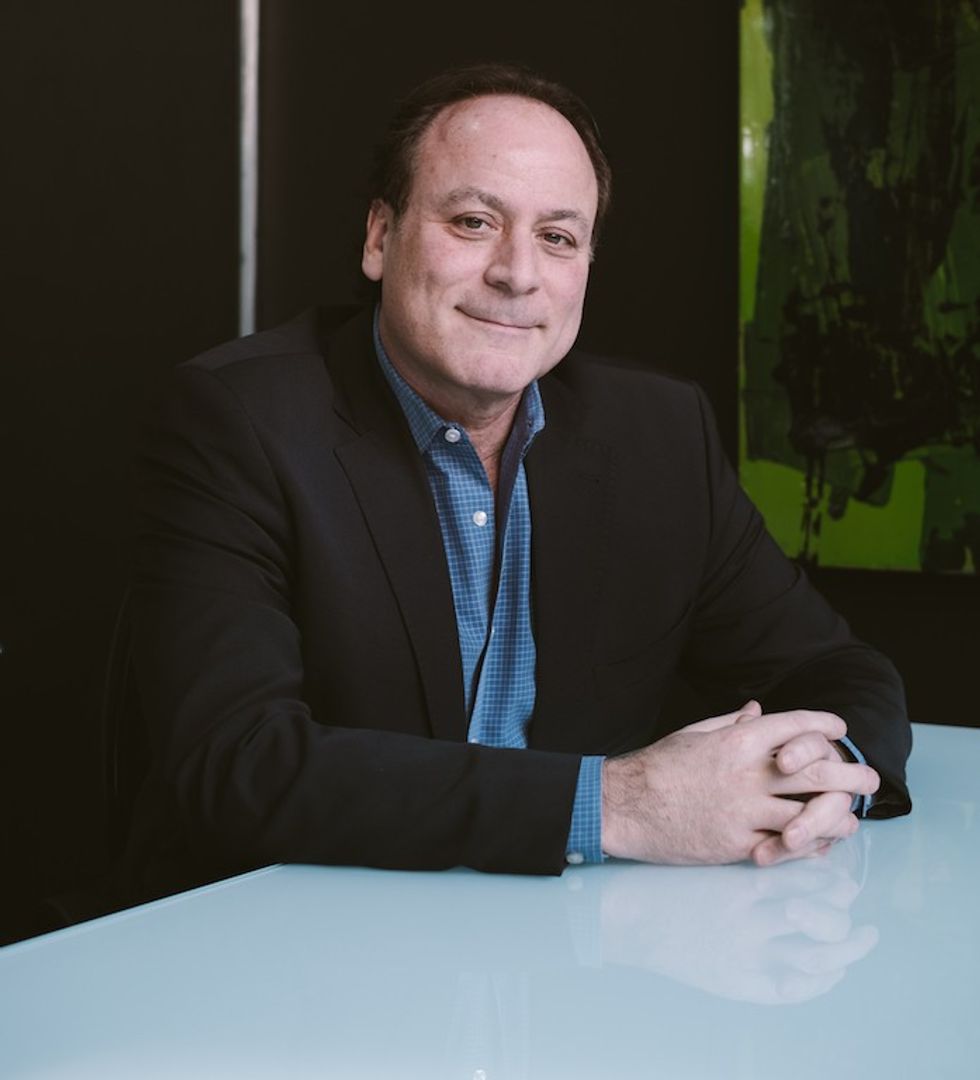 You can reach what many see as the pinnacle of success, and still have further to climb.
---
Thirty-two years into a rich, diverse career, Mark Cohen now sits comfortably at the top of his game. He is well respected in the real estate market. His shelves are dotted with awards. And The Condo Store Marketing Systems (TCSMS)  has grown to become a top player in the nation. So no one would fault Cohen for finally slipping into a lower gear.
But there is no lower gear for Mark Cohen when it comes to delivering for his clients and his team. In fact, his team sees a renewed motivation and devotion from Cohen each and every day.
"I love coming into work," says Cohen. "It remains a thrill to get to know our clients and form new, personalized relationships."
That sense of community was embedded in Cohen at an early age. Growing up in the Avenue and Lawrence area, his childhood was a blur of outdoor activity: hours spent playing in the front yard and endless hockey games on the dead-end street with his brothers and neighbourhood friends. Cohen moved back into the area as an adult, appreciating that a sense of home extends beyond the front door. And that a sense of family is not limited to bloodline.
"We wanted TCSMS to reflect that familial feeling. Our clients certainly recognize the value of community, and they carefully consider it when purchasing a property. By extension, our team has to have an innate understanding of that."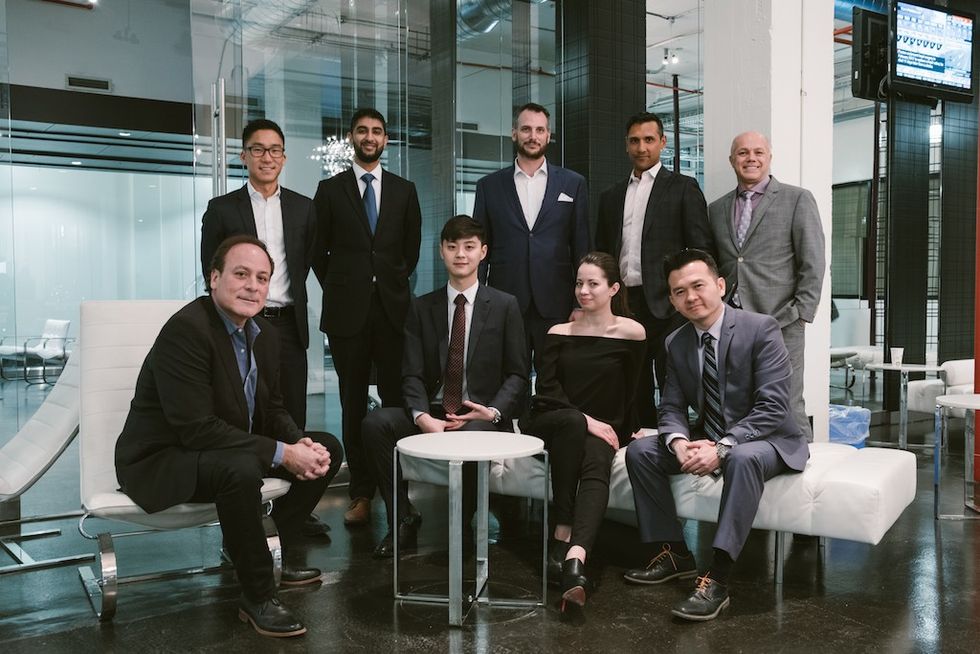 The Condo Store team. Top (left to right): Tim Kim, Onkar Dhillon, Glen Buttigieg, Hary Shoan, Tony Sbrocchi. Bottom (left to right): Mark Cohen, Hansol Kim, Veronica Carlasuc, Joshua Lee.
Many of The Condo Store's employees have worked together in the past, and Cohen goes to great lengths to ensure the new young hires exhibit those same community-first values.
"My early years in the business were such an integral part of my professional education. I had the privilege of learning from four of the best developers, and I want our young staff to have the same welcoming, formative experience."
Cohen began his career at Bramalea Ltd., spending 12 invaluable years learning sales and management before moving on to Menkes Developments. There he was involved in overseeing their impressive high-rise portfolio and was heavily involved in bringing them back into the low-rise business.
After a call from Concord Adex in the spring of 1999, Cohen came aboard as the vice-president of sales and marketing for Cityplace. And at his last stop, before co-founding The Condo Store Marketing Systems, he spearheaded Tribute's entry into the high-rise world while overseeing their vast low rise portfolio. 
The ability to get an established company to pivot or broaden its scope is rare. Though Cohen is quick to point out that it was a team effort, he was clearly bred for forward-thinking.
"My father taught me that traditional values matter, but that you also have to stay ahead of the curve. A company man, who just does what they're told, is a dead man."
So Cohen studied the template, and the tenets of teamwork, structure and discipline. He learned the value of people's time and doing things expeditiously. But he also had the fortitude to challenge the approach — to anticipate what a company might need down the road, and where one might otherwise provide value.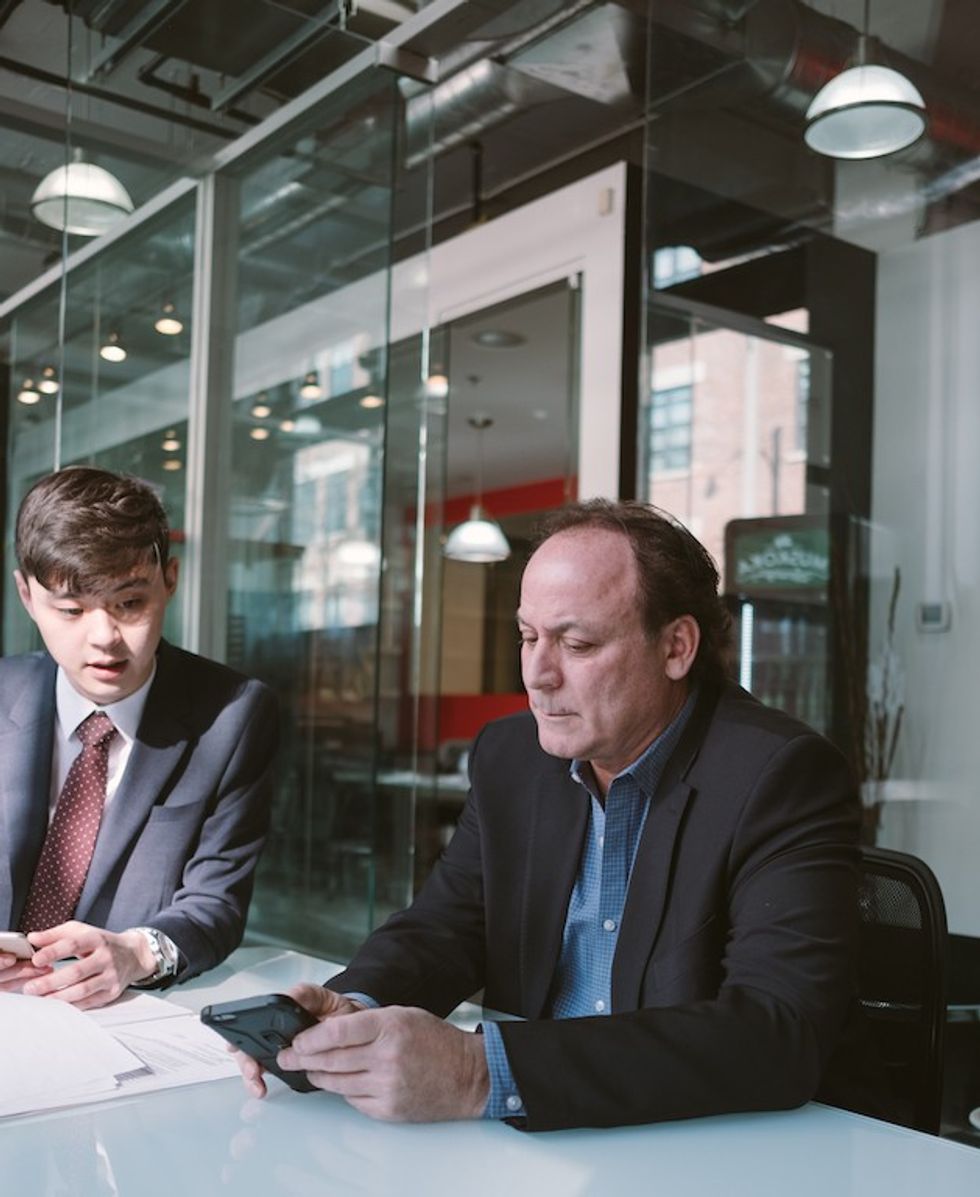 Mark Cohen with Hansol Kim at The Condo Store.
Through extensive research, and an understanding of the status quo, Cohen and his teams were able to extrapolate and chart a path to the future. It's an approach that now serves them well at The Condo Store.
He explains, "My colleagues and I have seen so much of what has happened in the market over the past 25 years that we have empirical reasons for giving advice. And with eight to 10 different projects going at the same time at The Condo Store, we know what is happening trend-wise in a city and can project forward."
Cohen does not foresee any big changes in demand in the condo market. But suggests anything on the subway line will continue to flourish. He does predict a return of the two-bedroom in the mix of new buildings. And his experience and instincts tell him that with continued extension of the city's highways, new development will continue in areas like in areas like East Gwillimbury and Aurora to the north, Niagara and region to the south, Guelph and beyond to the west, and beyond Durham region to the east.
Mark Cohen has learned from the best, but believes there is much more to learn. He has worked with the "bigs" in the industry, but sees the value in new relationships formed every day. And though his values and work ethic are rooted in the past, he keeps an intuitive, expert eye on the future of real estate.
Industry Profiles