---
The future of Toronto construction is green, and that's probably a good thing, with 57% of our city's greenhouse gas emissions coming from real estate buildings. 
In May 2022, the City of Toronto will move to the next version of the Toronto Green Standard (TGS) -- the city's sustainable design requirements for new private and city-owned developments -- to continue its progress on the roadmap toward zero emissions buildings by 2030.
Any new development looking for a site plan application (SPA) after May 2022 will be doing so under the new version of the TGS. While the initiative is an undeniably important one, its sustainability and energy efficiency requirements will inevitably present more challenges for developers to gain approval -- and at a time when no shortage of red tape already renders the development process tediously slow and expensive.  
One of the significant changes to TGS Version 4 is the reduction of allowable energy – and the associated greenhouse gas emissions – used to operate a building. It will be time for designers to get serious about energy efficiency and renewable energy to build new projects in Toronto.
The idea behind the TGS is to promote sustainable site and building design through four tiers of performance measures, where compliance with the first tier is mandatory to obtain Site Plan Approval, and compliance with the higher tiers rewards developers with Development Charge Rebates.
Under the new updates, geothermal heating and cooling systems form an integral piece of the sustainable design solution. However, these systems carry a higher initial capital cost than the conventional fossil-fuel burning alternatives, creating an economic challenge for developers. This is where companies like Toronto-based STS Renewables -- a leading developer of large-scale geothermal heating and cooling systems -- come into play, to help developers meet the Toronto Green Standard, save capital cost, and ultimately get projects approved faster.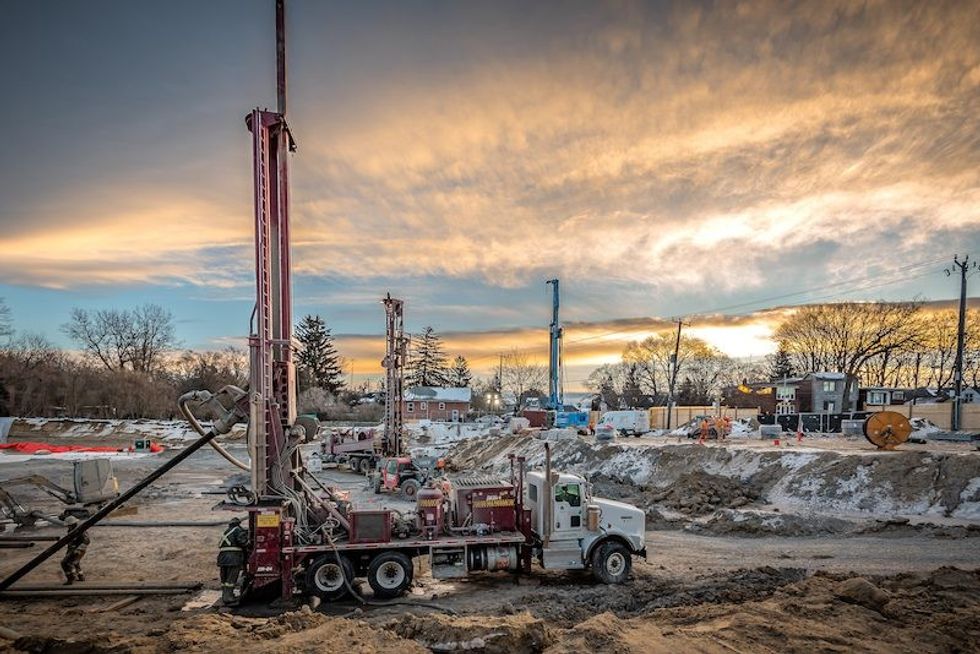 STS Renewables builds, owns and operates a geothermal energy system on behalf of developers, providing clean and renewable thermal energy to building owners. The company designs, installs, monitors, maintains, and owns these geothermal systems, reducing developer capital cost commitments -- not to mention risk. Building owners pay a fixed monthly fee to STS Renewables for heating, cooling, and hot water.
This "Energy as a Service" program includes the installation of a complete geothermal system at no upfront cost to the developer in exchange for an ongoing monthly Renewable Energy Fee.
Alternatively, Subterra STS also provides design, installation, and start-up of complete geothermal systems to be financed and owned by developers who wish to make the investment in renewable energy themselves. Dubbed a "Design-Build" offering, this service can be built enhanced upon with operations, maintenance, and reporting provided on an ongoing basis by STS Renewables.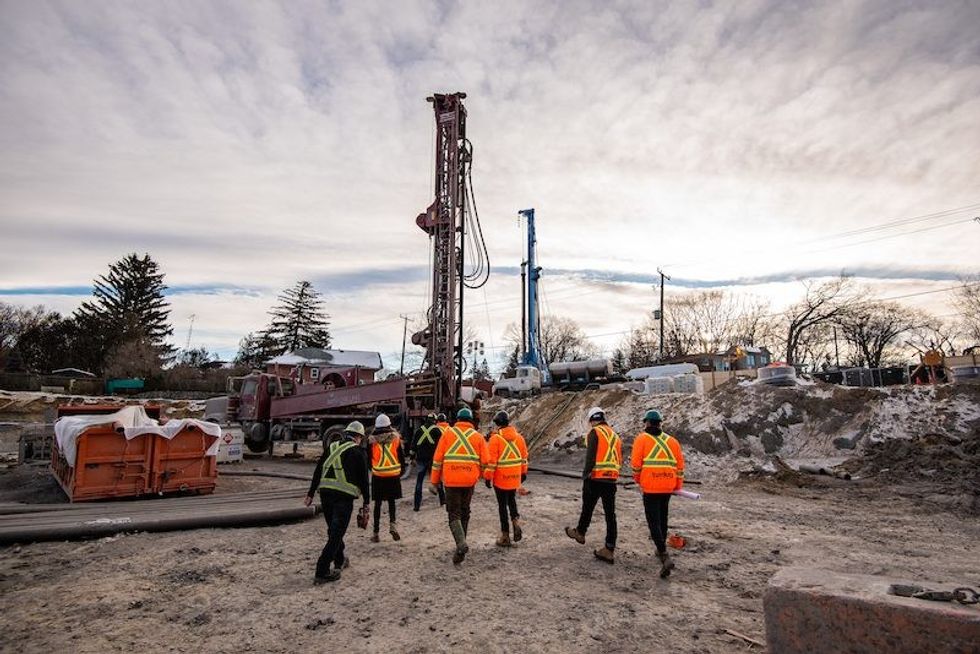 Geothermal heating and cooling systems are significantly more efficient than other conventional systems, capable of achieving heating and cooling energy savings between 60 and 80%, resulting in massive greenhouse gas emission reduction and operating cost savings. 
Aside from their positive environmental impact -- which has clearly gone from a nice-to-have to a must-have in today's climate (no pun intended) -- benefits of geothermal systems also include an increase to amenity or net saleable area. Relying on geothermal systems allows developers to eliminate many conventional HVAC components, freeing up extra square footage at the penthouse or rooftop level. 
The presence of geothermal solutions also improves building asset value through an increase in net-operating income, or sales figures via increased condominium sales velocity. Today's potential purchasers are eco-conscious and want to live in (or invest in) a space they can feel good about calling home, now and in the future.
Finally, not only do developers benefit from speeding up the application process, but so does the supply-strapped housing market in places like the Greater Toronto Area (GTA). It's a win-win, all around.
Some of the biggest developers in the GTA -- like Mattamy Homes, Branthaven Homes, Chestnut Hill Development, and Core Development -- have worked with STS Renewables on their projects. Find out more about how you too can bring STS Renewables into your next project right here.
---
This article was produced in partnership with STOREYS Custom Studio.
Future Developments