Renovations
How to Tackle Exterior Spring Cleaning when Time is Of the Essence
Homeowners know that there's rarely (see: never) a time when there's absolutely nothing that needs to be done around the house.
This especially rings true after a long, hard Canadian winter.
For many, the issue is that many of these spring cleaning jobs – eavestrough maintenance, gutter repairs and upgrades, and outdoor space revamps – aren't exactly quick, half-hour-long chores.
And, despite the removal of a daily commute and in-person meetings from the equation, time is just as precious as it's ever been for Toronto homeowners. With that said, here are a few things time-strapped spring cleaners should keep in mind.
READ: The Top Renovation Projects You Should Be Considering This Summer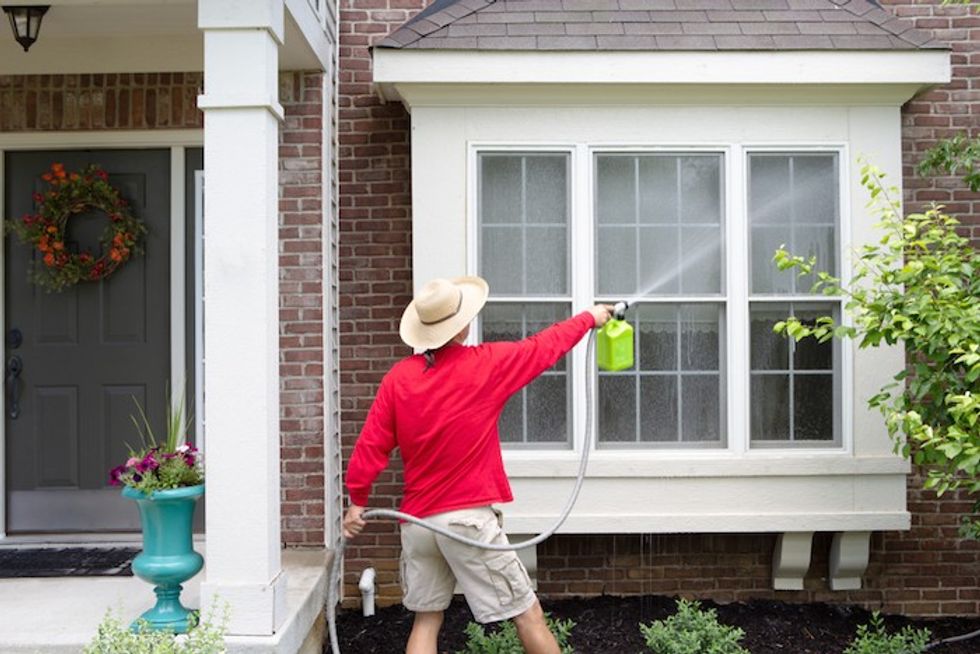 Don't Miss the Details
While it takes some time to properly inspect your home for the season – noticing things like rotting deck posts and stairs; missing, raised, or warped roof shingles; loose stoning on paths; or cracks in caulking or wood siding – it's worth clocking in the hour to at least spot and take inventory of sometimes-overlooked issues. Whether you tackle these chores yourself or save it for an expert (more on that below), the key is noticing the details before they become impossible to ignore.
Know the Tricks of the Trade
Knowing a few spring cleaning hacks will save you time. For example, moisture trapped beneath the deck can cause mold to grow. To quickly and efficiently tackle this before it becomes an issue, mix two cups of liquid chlorine bleach and 2 ½ tablespoons of powdered laundry detergent into 1 ½ quarts of warm water. Saturate the stain with the solution for at least 10-15 minutes while you tackle another chore. Then, scrub the stains with a stiff brush or broom and rinse thoroughly. (You're welcome.)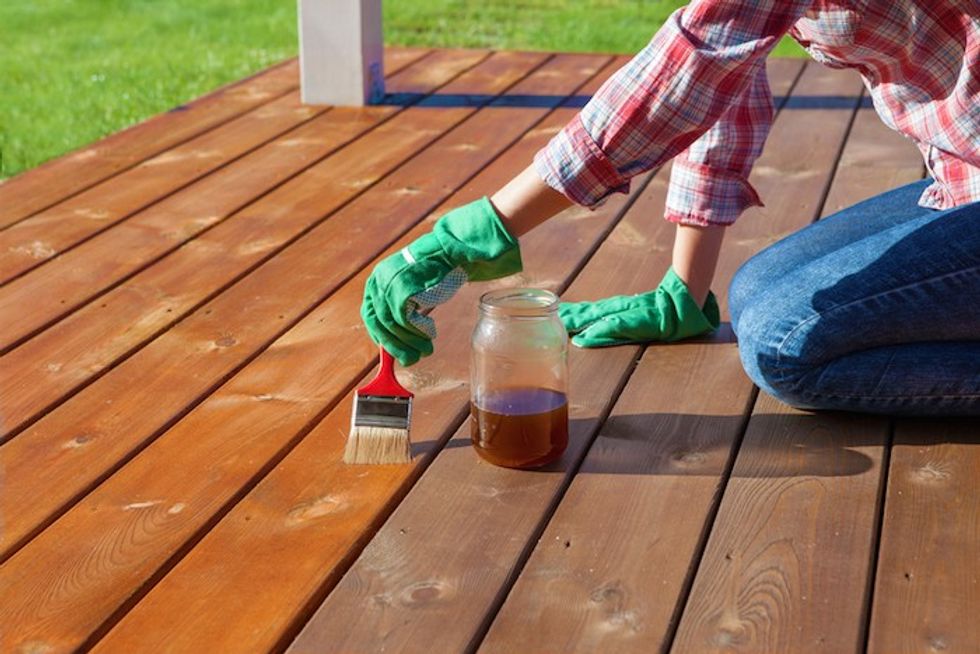 But Know When to Hire an Expert
While some chores around the home – gardening or simple landscaping, perhaps – are somewhat enjoyable (at least for some), others are a little more complex and tedious. Think, eavestrough cleaning or repair. The result is usually one of two options: a day-ruining bad mood thanks to the daunting challenge at hand, or neglect of said chore, which can create a bigger issue. In this case, hiring an expert with a proven track record, like Trades by Jack, specializing in LeafGuard gutter protection installations and eavestrough repairs, is worth every precious penny.

Be Proactive
Taking a proactive approach to your home's gutters will save time and money in the long run. Trades by Jack's celebrated LeafGuard system, for example, ensures that water moves away from your home and that your eavestrough stays clog-free. This eliminates the need for climbing ladders, cleaning dirty gutters, and wasting weekend time. Not to mention, it improves the look of your house – a bonus for the set with a soft spot for keeping up with the Joneses.
Make it Easy on Yourself
If you're going to tackle an outdoor chore yourself, rather than rushing through it, try to use the experience as a chance to multi-task as much as possible. Unlike the back-breaking days of the past, today's tech makes it possible to chat with overseas relatives, listen to a podcast, or making automated notes while working away power washing siding, mowing the lawn, or staining the deck. Make sure you include cleaning off the patio furniture and filling the barbecue tank in your chores list, so you have a well-deserved reward for all of your hard work