---
Well, that was (relatively) fast. 
After five years in Toronto, SoulCycle is rolling its way out of the city -- marking an exit from the Canadian market all together.
The SoulCycle in Yorkville Village will soon officially become a thing of the past. The news comes two years after the sudden closure of SoulCycle's original King Street West location in July 2020.

The closure of the Yorkville location is just one of many as of late for the upscale indoor cycling studio, which launched south of the border in New York City in 2006, before amassing a cult following and making its way to Canada in 2017. SoulCycle recently announced it would close nearly 25% of its locations in the coming days; 20 of its 83 studios.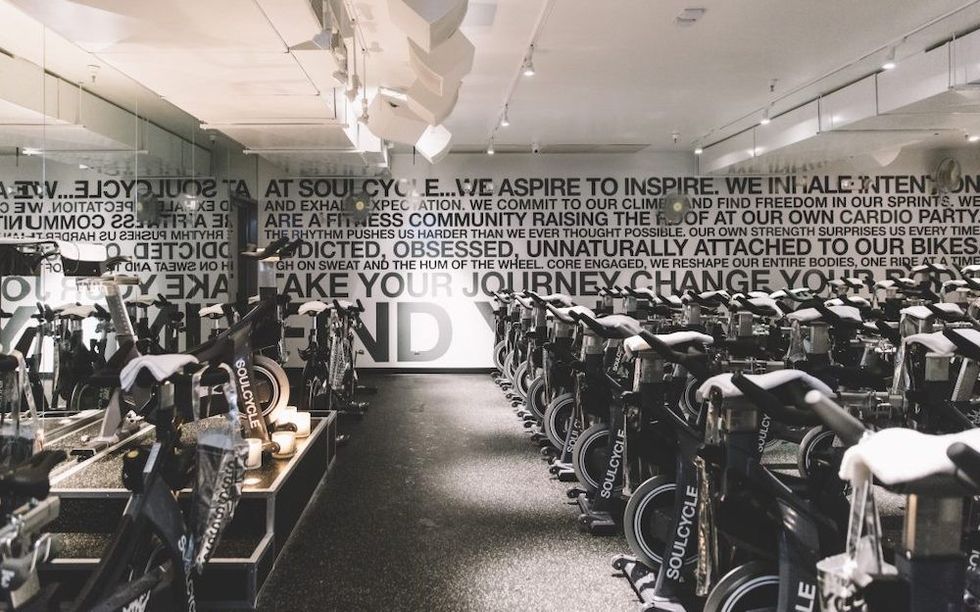 Image Bloor-Yorkville
In addition to the Toronto location, six studios in the New York City area, five in California, and others in Florida, Georgia, Illinois, Massachusetts, and Washington, DC. 

As CNN reports, the closures have resulted in the layoffs of about 75 employees. 

The closures also means that a piece of prime commercial real estate will soon hit the Toronto market: SoulCycle's Yorkville location sits in the bustling Yorkville Village shopping centre, with an entrance at 55 Avenue Rd. As for the King West location, it's now another spin studio called Ride Cycle Club.
On the west coast, the third Canadian SoulCycle location -- which opened in Vancouver's Yaletown neighbourhood in the summer of 2017 -- closed this past spring before being replaced by another spin studio.
Commercial