Real Estate News
That Social Media Famous Ridiculed Row House Actually Sold For $675,000
Remember that Toronto row house that became social media famous for its horror-like qualities and high price? Well, now it can be famous for still managing to be sold.
After more than 100 days on the market, the home, originally priced at $749,900 has sold for $675,000.
The realtor behind the listing, Al Sinclair of Re/Max Hallmark Realty Ltd., tells The Globe and Mail the sellers were family members of the late owner. He says they were hoping for a bidding war close to $900,000.
Sinclair also told The Globe that while the poor condition of the six-bedroom house was widely ridiculed on social media, "It would be a complete waste of money to put anything into it, because it's going to get torn apart."
Let's remind you of its qualities …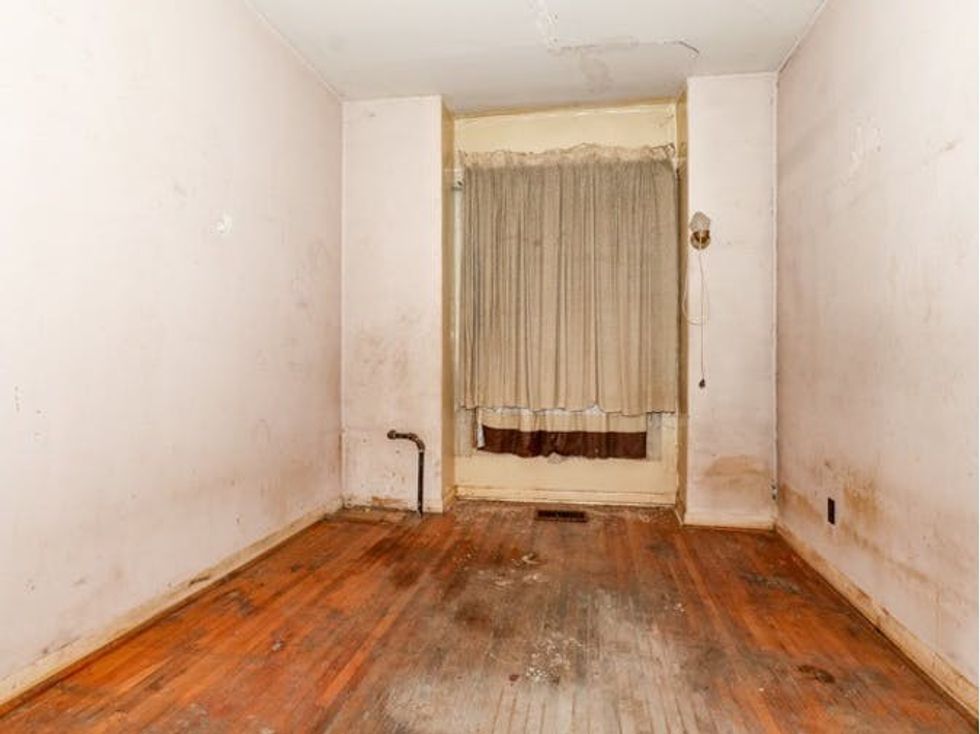 (Photo courtesy of RE/MAX)The property description read, "This 2 Storey Home Just Needs Tlc." The pictures, however, told another story …
Once upon a time, there was a home for sale in downtown Toronto. It seemed like any other home — from the outside. A two-bedroom row house, near Trinity Bellwoods Park, in one of Toronto's most sought-after neighbourhoods, priced lower than most homes in the area. While nearby properties can fetch upwards of $1 million, this was set to be yours for a mere $749,900.
So on that day, when the owners decided to sell this home at 15 Rebecca St., along with its 100-plus years of history, no one could foresee that it would go viral on Twitter. (Or, maybe that was the plan all along …)
But, despite all the fun and mockery endured at the house's expense — we had a feeling the expensive house, would allow the owners (and maybe the potential buyer) to laugh all the way to the bank … And live happily ever after.
And maybe they can now, with the $675,000 from the home's sale.