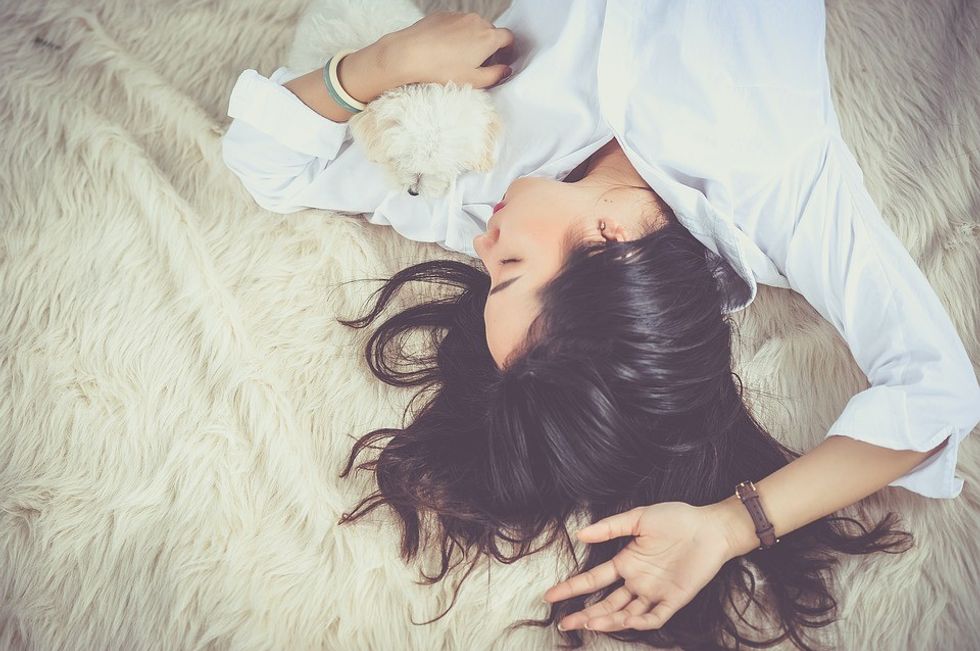 Got the winter blues? Here are some simple things to help you cope with Seasonal Affective Disorder (SAD).
We're in the dead of winter and the fact that it's referred to as the dead of winter is not lost on me. It's also both literally and figuratively a dark time of year for many because it's SAD — an acronym many of us have come to know too well, as Seasonal Affective Disorder.
---
But just because we're feeling not-so-hot, doesn't mean we need to stew in it. This is just the time we need to make a conscious effort to spruce up our spaces. It's time to do whatever is actually in our power to help lift us up when we're feeling ever-so down.
Whether you're like me and work in the space in which you live, or you divide your time between your office and your home, I've rounded up some of my favourite Canadian products, many by local companies, to help your space benefit your mental health.
These may be small things, but they can have a positive effect on your psyche:
A great pillow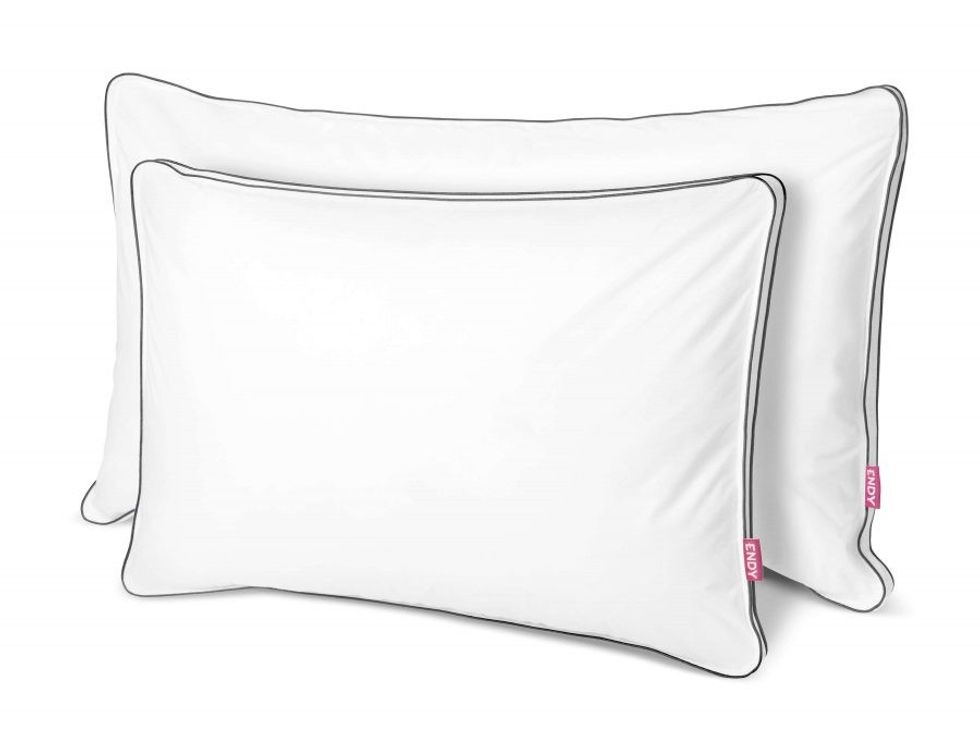 Getting quality sleep might be the most important thing for those of us who are workhorses. I'm obsessed with the customizable Endy pillow and always recommend them to people who complain about poor sleep. You can easily remove the shredded bamboo charcoal memory foam to achieve your desired feel, making it as firm or soft as you like. Their fluffy nature only competes with hotel pillows. Plus, the company is based in Toronto, and the pillow can be ordered online and delivered right to your door — which, might I remind you, is totally ok to answer whilst wearing a robe for peak self-care.
Available online here. 
A scented candle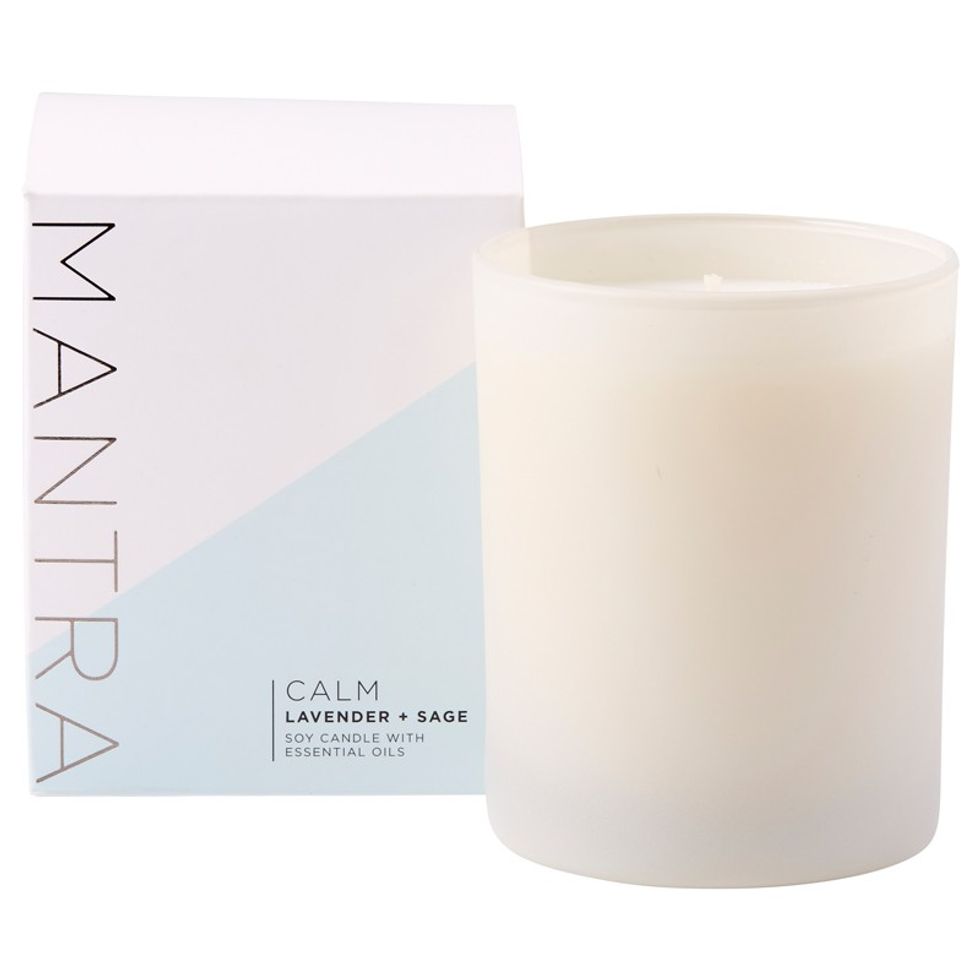 I'm a total scents girl and always have a candle lit (day or night), whether I'm working away or just reading on my couch. But not all candles are created equal. I recommend a soy candle with a calming scent that has hints of lavender, like the Mantra Poured Glass Candle in CALM, available at Indigo. Again, you can order it online, though getting out and into one of their locations is just-as-uplifting as the items in which they sell.
Available online here. 
Vitamin D capsules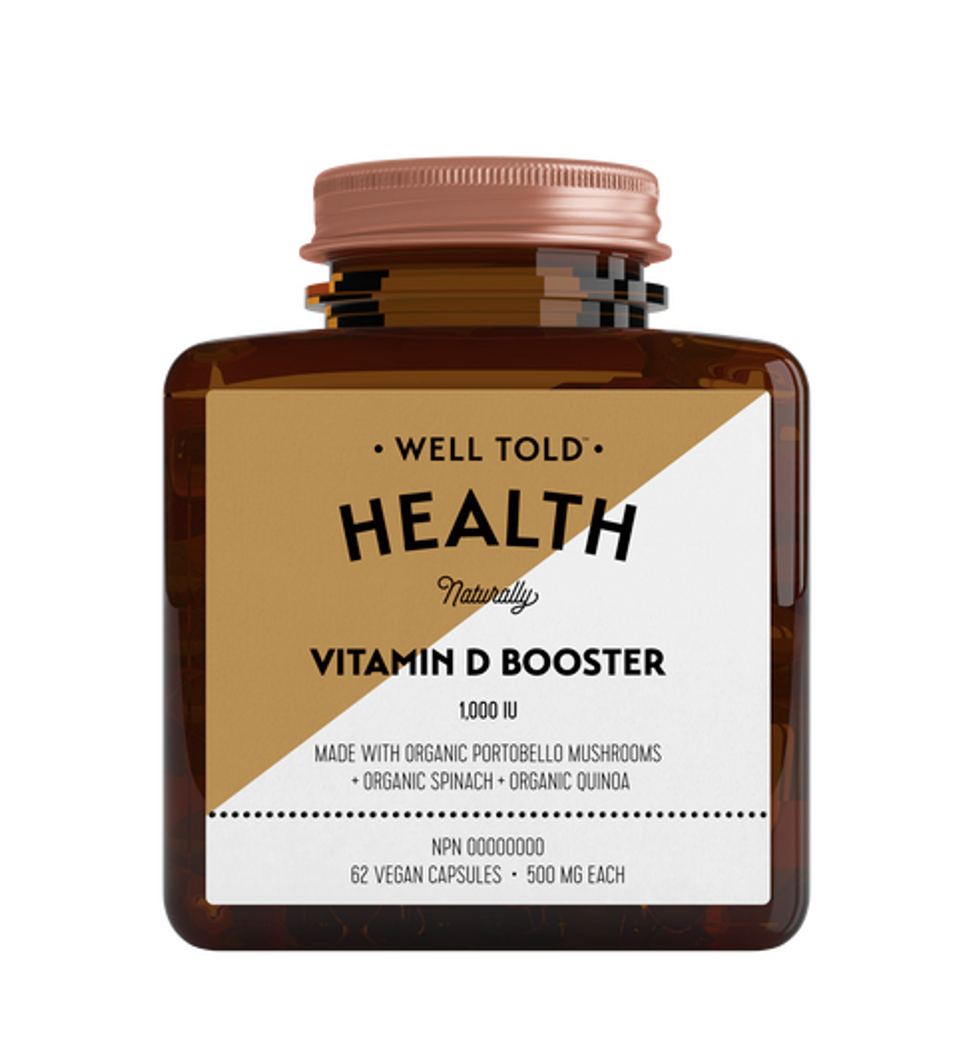 I just started taking these this winter when I started to feel the effects of SAD. As a vegetarian, there was a time I couldn't take them, since most brands make them with meat and fish by-products. But Well Told Health, a Toronto-based company I've talked about here before, makes vegan capsules right in the heart of our city. Their ingredients are all organic: Portobello mushrooms, spinach and quinoa.
Available online here. 
An ultrasonic diffuser with a hit of liquid sunshine
I first heard of the benefits of this diffuser from wellness-guru Gwyneth Paltrow. Then tried my own on for size and now swear by it.
Ultrasonic diffusers, like my go-to from Canadian company Saje Natural Wellness, not only support indoor air-quality but also create an aroma to elevate your well-being, when mixed with some water and a diffuser blend (like the aforementioned liquid sunshine, available here).
Available online here.
A motivating mantra on a mug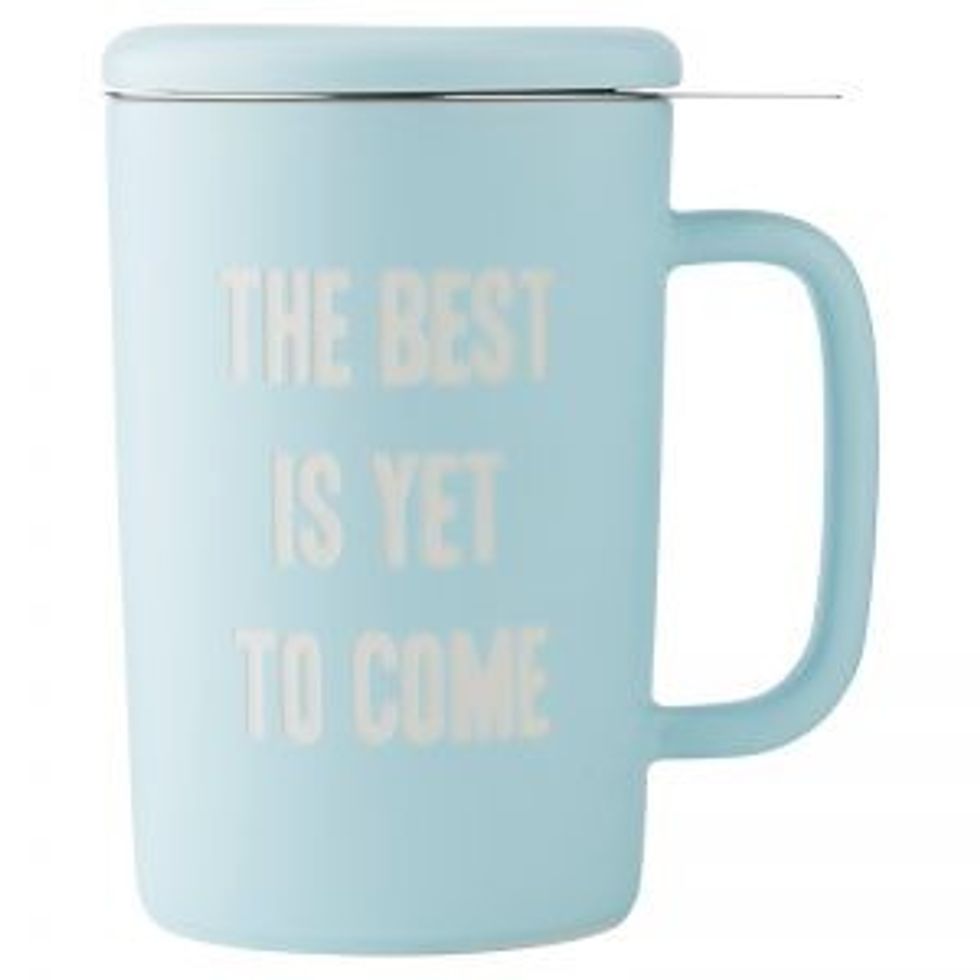 Whether youre working from an office or lounging at home, we all have a trusty mug we use to refill throughout the day. Why not go the extra step and get a mug that has a motivating mantra on it, or one that just makes you smile? Im currently loving this one from Indigo that reads The best is yet to come.
The bonus? It comes with a stainless-steel infuser so you can soak fresh-leaves on-the-go.
Available online here.
Wellness tea to sip
A mug is all well and good, but its what you put in the mug and actually ingest that counts. There are many health teas out there, but I love the variety of DAVIDsTEA new Wellness Collection. Each tea has a different purpose with fresh leaves that can help, dependent on your mood and your desired mood.
Available online here.
A good vibe
Tokyo Smoke is a Canadian company known for being at the forefront of cannabis culture, and has grown into a full-on lifestyle brand and household name. The products they sell are, of course, shape-shifting. But I always their carefully curated incense on hand. They partnered with perfumer Brennan Michael to put elevated experiences into fragrances, based on different strains. Fun fact: Theyre Toronto-made.
Available online here.
A journal with prompts
Recently, The Five Minute Journal took over my Instagram feed and with reason. Taking a short time out of your day to be more mindful and focus on you is just a small way to better connect with yourself. When we take that time for ourselves, we can appreciate more of what we have, as opposed to worrying about what we dont.
Available online here.
Essential oils to use based on your current mental state
Home Farmacy gives you five, all-natural, powerful remedies you keep close at hand to help support your well-being all season long. Each of the remedies have different targets different: headaches, germ and virus-fighting, digestion easing, tension reducing, and analgesic. Just use the mini-rollers to put a dab on your neck. Then inhale and feel an immediate difference.
Available online here.
Surround yourself with life
Your space needs life. Whether you add some plants, a trendy terrarium, a bouquet of fresh flowers, or even a dog, surrounding yourself with life and giving yourself something to care for, really ups your awareness and happiness.
Many offices are dog-friendly these days, so you can have your pooch with you for some boosted morale(!). If thats a stretch, perhaps you can grab an affordable fresh bouquet to put in a vase somewhere that makes you smile, like your desk, or night table. Make it a weekly ritual. Remember, its important to treat yourself.
Toronto