Architects and building designers beware, renowned architecture critic and veteran journalist Christopher Hume is reviving his condo critiques, exclusively for storeys.com.
Pears On The Avenue Condos
Address: 127 — 135 Avenue Rd/170 Avenue RdDeveloper: MenkesArchitect: IBI GroupCompleted: 2015
GRADE: B+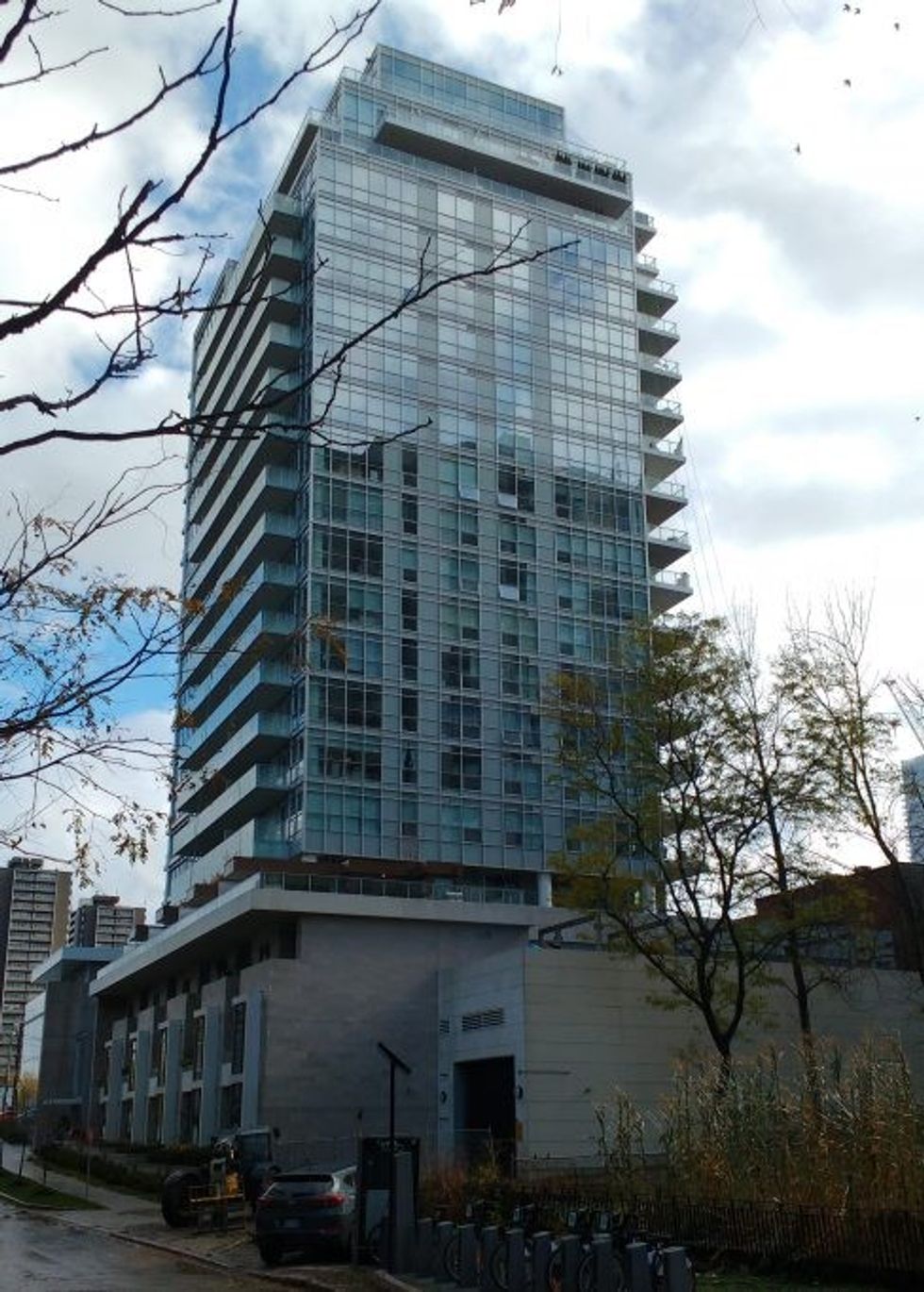 ---
Ave and Dav may be one of the city's most popular neighbourhoods, but not because it's pretty.
If anything, it's a bit of a mish-mash of older low-rise buildings, some fairly unappealing renovations from the '70s and '80s and now, inevitably, the glass-and-steel condo tower.
Among the most recent is Pears on the Avenue at Pears Ave and Avenue Rd. Completed in 2015, this 20-storey building is actually more slab than a tower. Indeed, the architectural story it tells is one of how to keep a large mid-rise structure from overpowering its site and its surroundings.
The architects, IBI, have accomplished this admirably; the result is a building that reads like three-or-four-in-one depending on the quickness of one's gaze. There's the main vertical section, which faces east onto Avenue Rd; a second vertical element and a row of townhouses that look north onto Pears Ave. As well as a podium that connects with Avenue Rd.
The design is simple and effective, the language contemporary and conventional. But, this is one of those (increasingly rare) occasions where the designers have wisely restrained themselves from playing with floor plates, balconies and the like. This means a building that avoids the curse of gimmickry and trendiness, a virtue that will stand it in good stead as time goes by.
For this reason, if no other, its future looks bright.
---

Hume with a View