There are a lot of factors that influence the Canadian housing market, and seniors are certainly one of them. That's why a new analysis by Point2Homes is shedding light on the correlation between the aging demographic and Canada's housing trends.
The number of Canadians over 55 is growing quickly, which is why they have such a big impact on the market. Between 1996 and 2006, the demographic grew by 87 per cent, a 2016 Census found. 
---
The housing trend among these baby boomers (born between 1946 and 1965) was to buy big homes outside the city. As they aged, many either sold their properties in favour of rentals or retirement facilities, or downsized to a home closer to the city. 
Point2Homes found that the latter has become a hugely popular choice. According to their report, many of Canada's "young" cities — meaning those with a largely young population — are quickly seeing big increases in the number of seniors it has. 
Ontario is one of the fastest-aging provinces, alongside B.C. It's seen the biggest growth of seniors in "young" cities like Brantford, Aurora, Clarence-Rockland, and Pickering. 
Brantford has seen the biggest increase since 2006, jumping by 61 per cent. Similarly, Aurora's senior population has grown by 52 per cent in the last 10 years, while Clarence-Rockland and Pickering have grown by 44 per cent.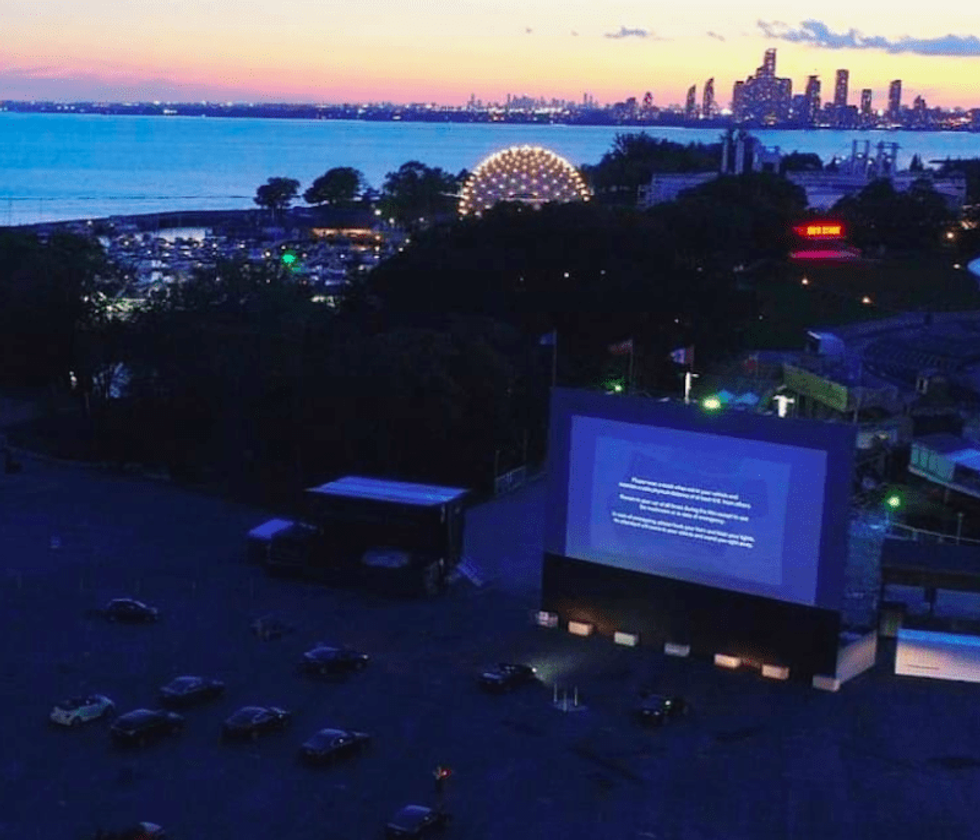 Image courtesy of Point2Homes
So why are so many seniors opting for the city? It's not just for greater accessibility and convenience, but also to be closer to their families, Point2Homes noted. However, this has created competition with millennials for more affordable homes.  
Statistics Canada data from 2016 found that 32.6 per cent of condo owners are over the age of 65, while only 17.05 per cent of owners are under 35. 
The aging population "will put pressure particularly on larger condos, (sometimes called luxury units) because it's challenging for people to completely downsize," Royal LePage CEO Phil Soper told the Toronto Star last year.
"So we'll see building and pressure on the price of condos and in more remote suburbs of our big cities."
But not all seniors are willing to move to the big city. A 2018 survey found that half of the boomers in Ontario are willing to downsize but to smaller cities. This could explain Point2Homes' finding that the cities with the biggest number of seniors have cheaper house prices.
Chatham-Kent (37 per cent), Thunder Bay (35 per cent), and Greater Sudbury (33 per cent) have the largest percentage of seniors. Their average house prices are $250,216, $269,365, and $250,495, respectively. 
Conversely, the most expensive cities in Ontario — Richmond Hill and Oakville — have the lowest percentage of seniors. The share of seniors in these areas is 28 and 27 per cent, respectively, while average house prices are $1,031,276 and $986,404, respectively. 
But it's not just in Ontario where cities with a larger percentage of seniors have more affordable homes. Point2Homes found that this trend is true among the majority of cities across Canada. Penticton and Vernon in B.C., for instance, have a notable senior population (46 and 41 per cent, respectively), and their average house prices are $412,638 and $467,747, respectively.
Visit Point2Homes for the full analysis on 150 Canadian cities.
Real Estate News