September's in full swing, but if it's forever summer in your heart, why not fully embrace your truth by snatching up this dreamy houseboat and calling it home?
Sure, the city possesses a plethora of homes on the waterfront, but it's not often you come across the chance to live directly on that water. And that's just what E-55 - 7 Brimley Road is offering up.
---
Listed for a (relatively) breezy $325,ooo, the Bluffers Park paradise is tiny but mighty, and a peek inside may fool you into believing you've entered an airy downtown loft instead of a boat-meets-home in The Scarborough Bluffs. The open-concept living room, for example, feels particularly spacious. While the whole home features less than 500-square-feet of space, you'll likely forget that floorspace is limited with the horizon consistently in view.
The kitchen, too, feels roomy and open, while offering ample storage space for groceries and dinnerwares. The placement of a dining table at the wall -- ideal for two -- means this kitchen could be described as an "eat-in." Where design is concerned, one rule of thumb is that form should follow function... but isn't it a joy when the former doesn't suffer at the latter's hands? Made for passionate cooks and hash slingers alike, the kitchen and dining space is as utilitarian as it is adorable.
READ: Sold: Industrial Loft With Exposed Brick Galore Goes for $900K
Also of note is the bathroom; this water closet sports a full bathtub! If you've never soaked in a deep tub while floating over Lake Ontario, the time is now.
Specs:
Type: Detached Condo
Style: Bungaloft
Bedrooms: 1
Bathrooms: 1
Size: 0-499 sq. ft.
Address: E-55 - 7 Brimley Road
Price: 

$325,000

Taxes: $700/year
Maintenance: $750/mo
Listed by: Royal Lepage Signature Realty, Brokerage
A quick climb up the stairs will place you on the upper level of this loft-style space. With ample area for a cozy bed, your wardrobe storage of choice, and further bedroom essentials, this may be one of the most quaint sleeping spaces we've ever seen. Curved panelling serving as structural support doubles as a frame around a mattress's ideal placement, while a large bay window looks out to views that will be best enjoyed alongside breakfast in bed. Odds are, you'll sleep soundly in this picture-perfect environment.
If you'd prefer some fresh air with your day's first meal, the deck welcomes you. No, this property doesn't include a backyard or balcony to boast about, but it does have a well-sized veranda, perfectly-suited for sipping coffee or cocktails, or settling into with a novel, all while resting over the water.
The summer state of mind is yours to keep if you decide to take the plunge with this property. Equipped with a fireplace that warms the place during cold weather, and the promise of kayak trips when days warm up again, the type of life you'll forge here is one you won't need a vacation from.
EXTERIOR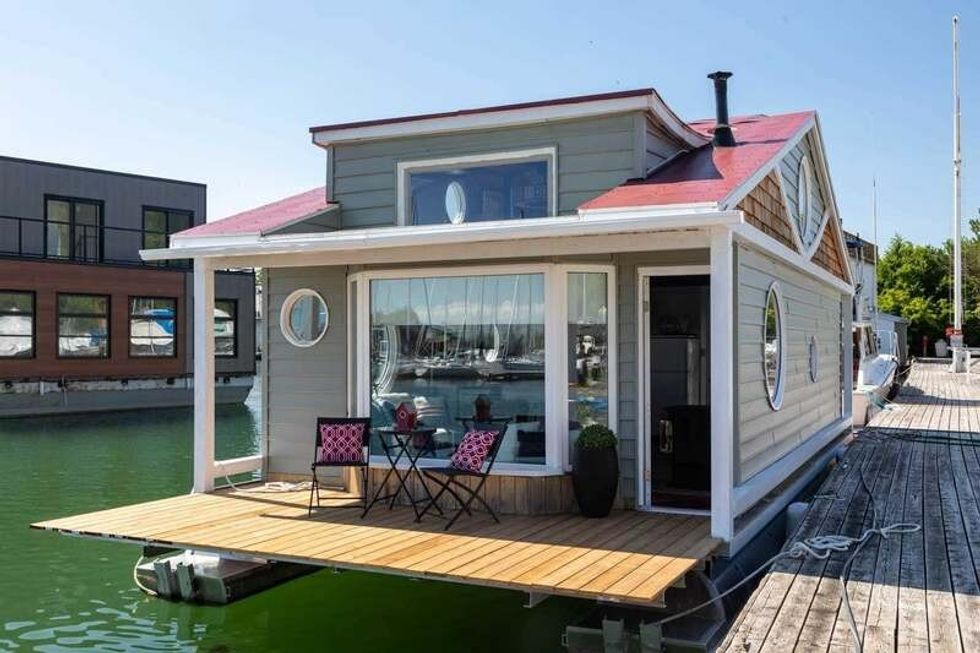 LIVING AND LOUNGE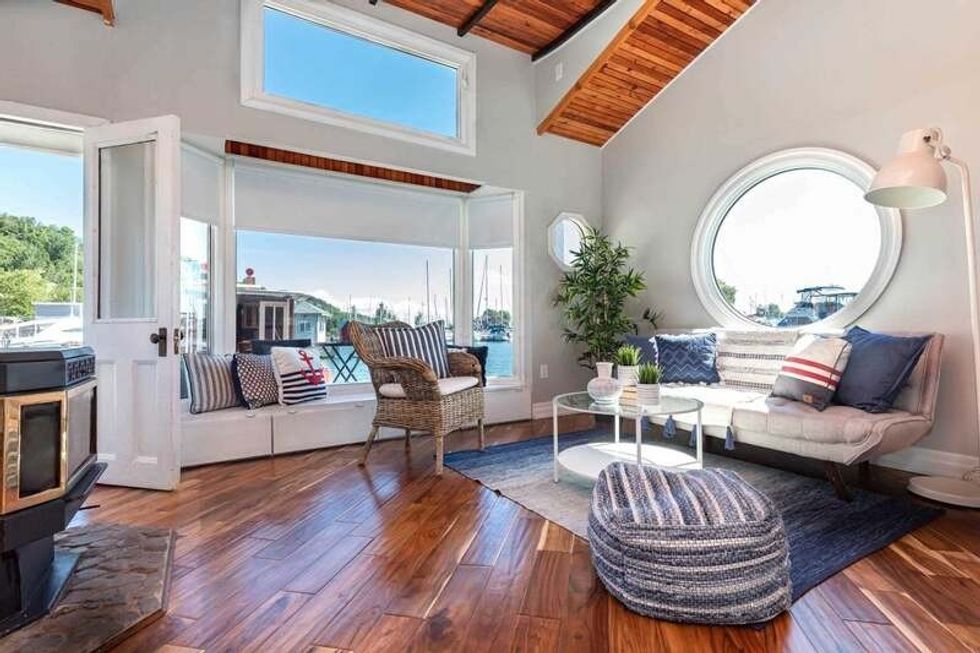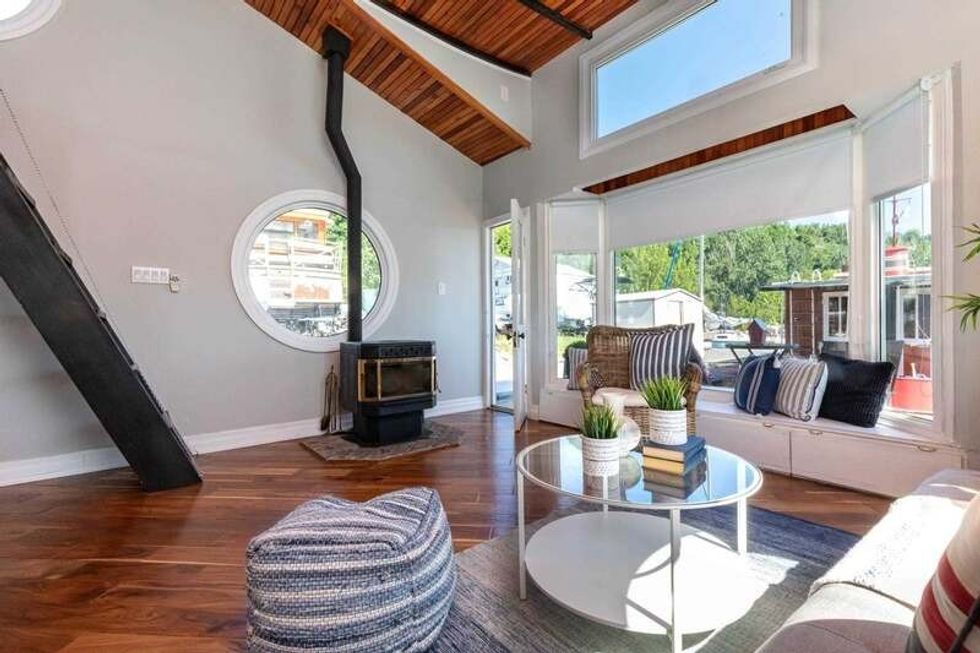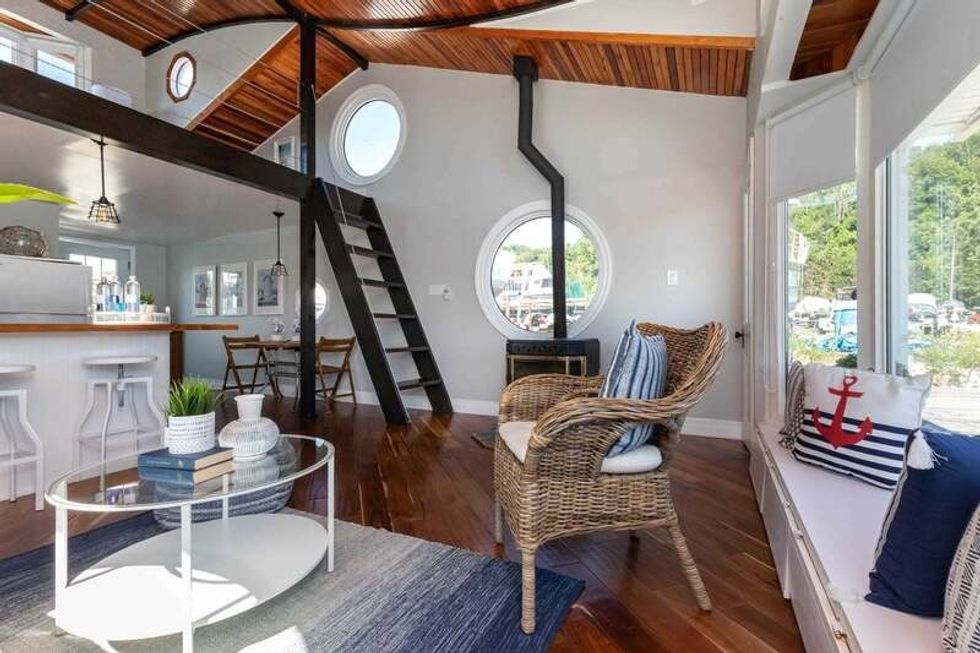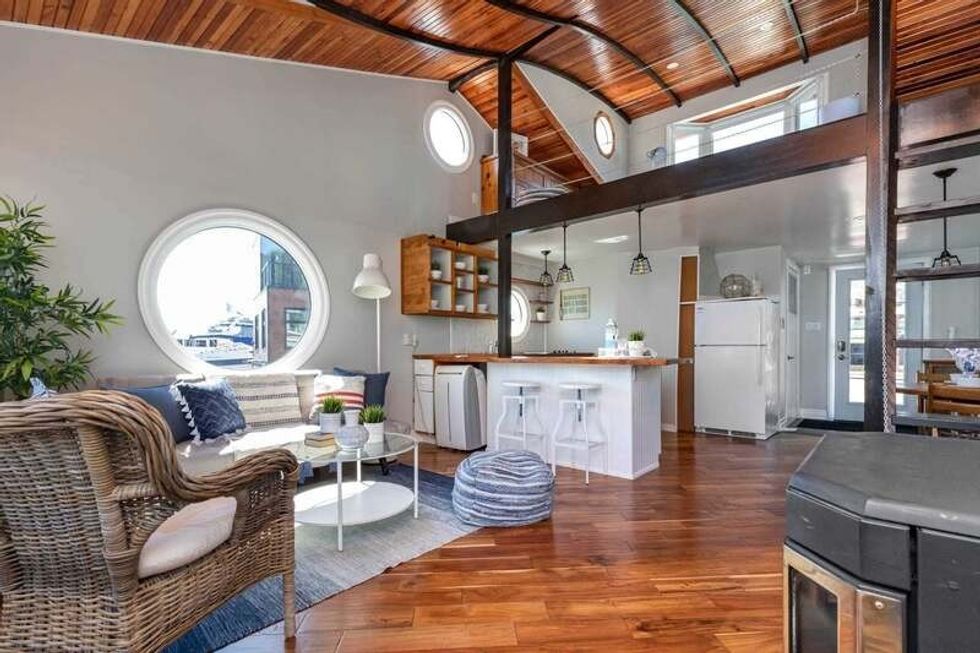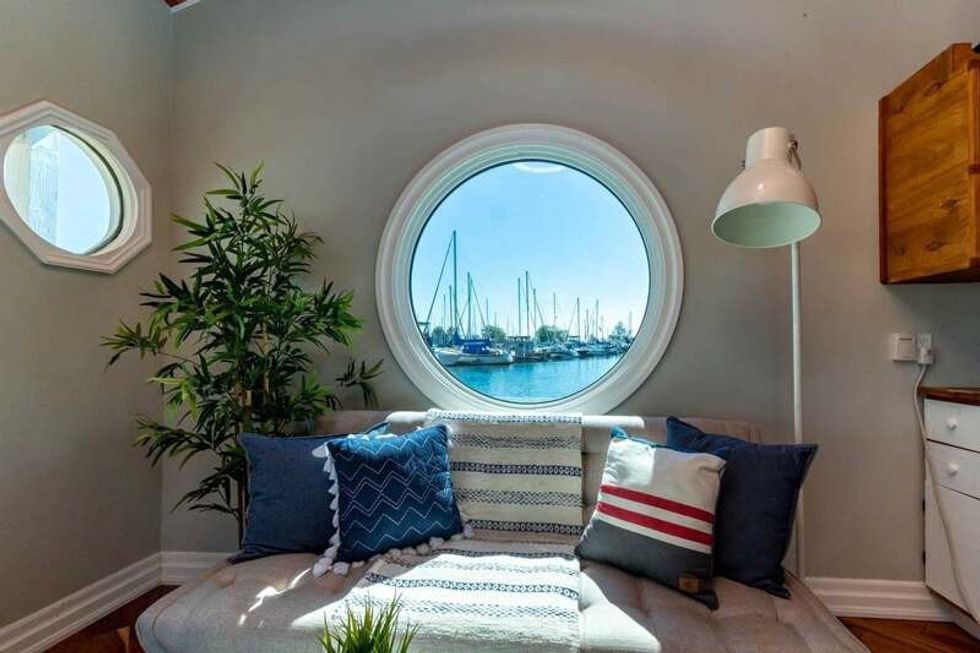 KITCHEN AND DINING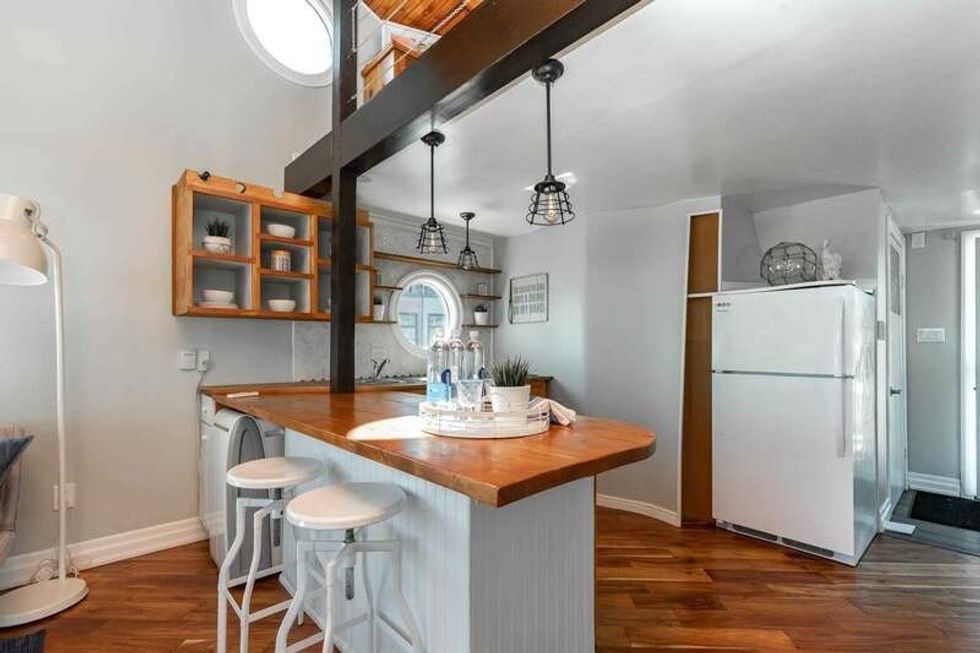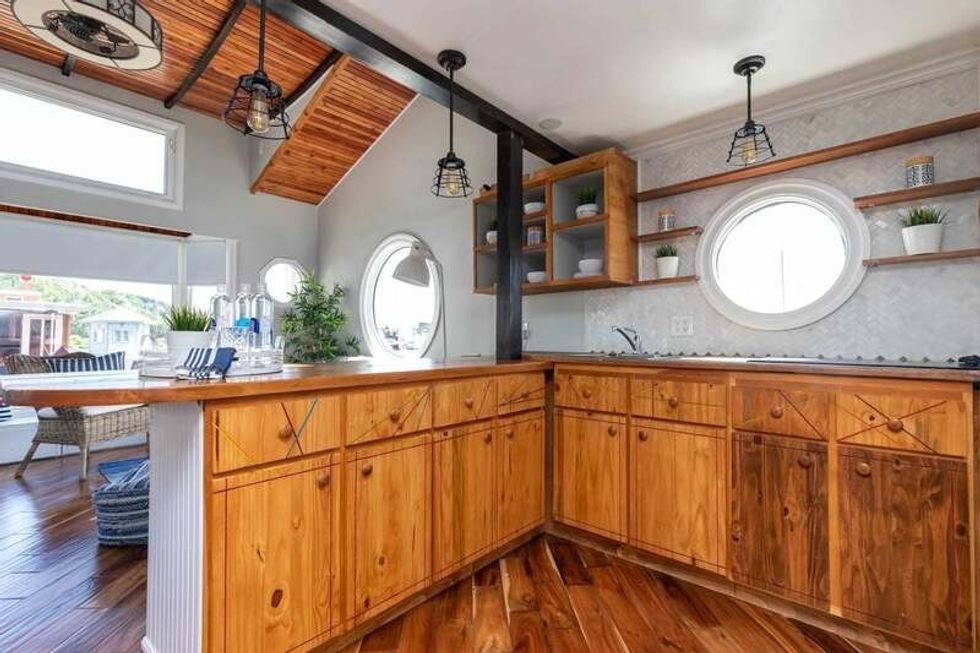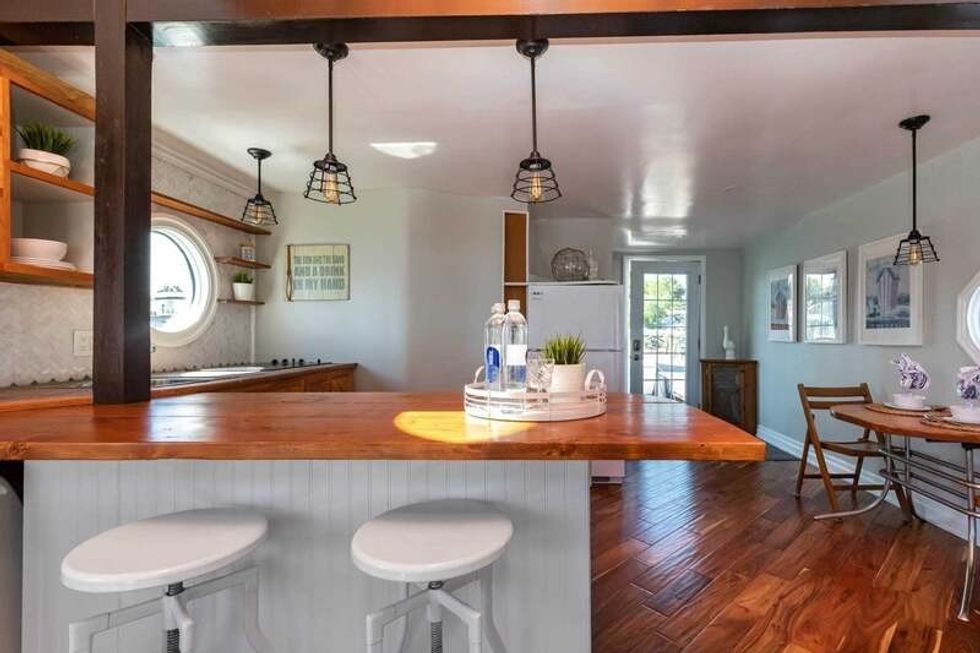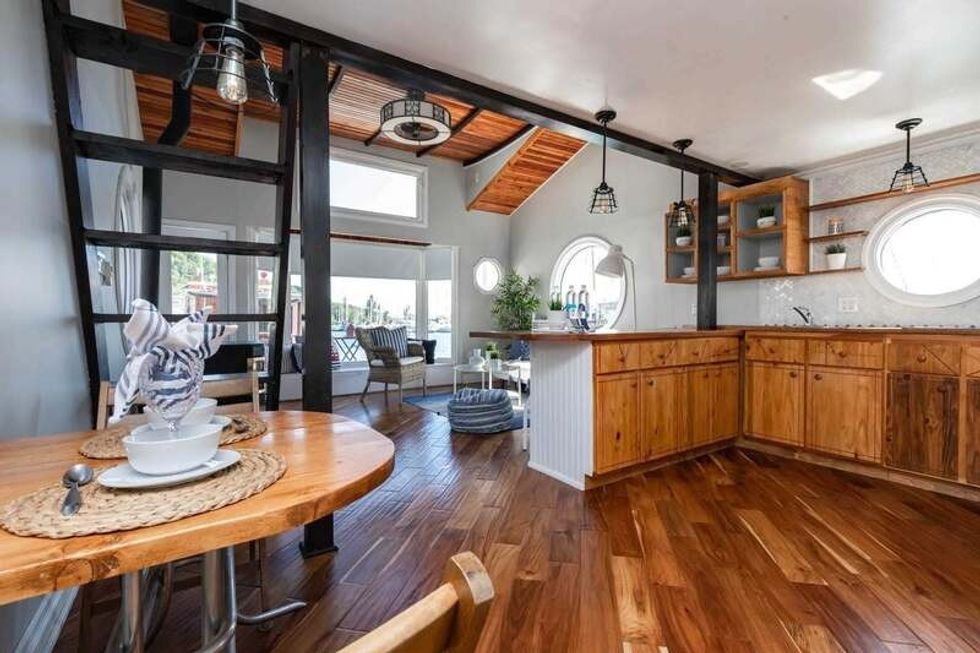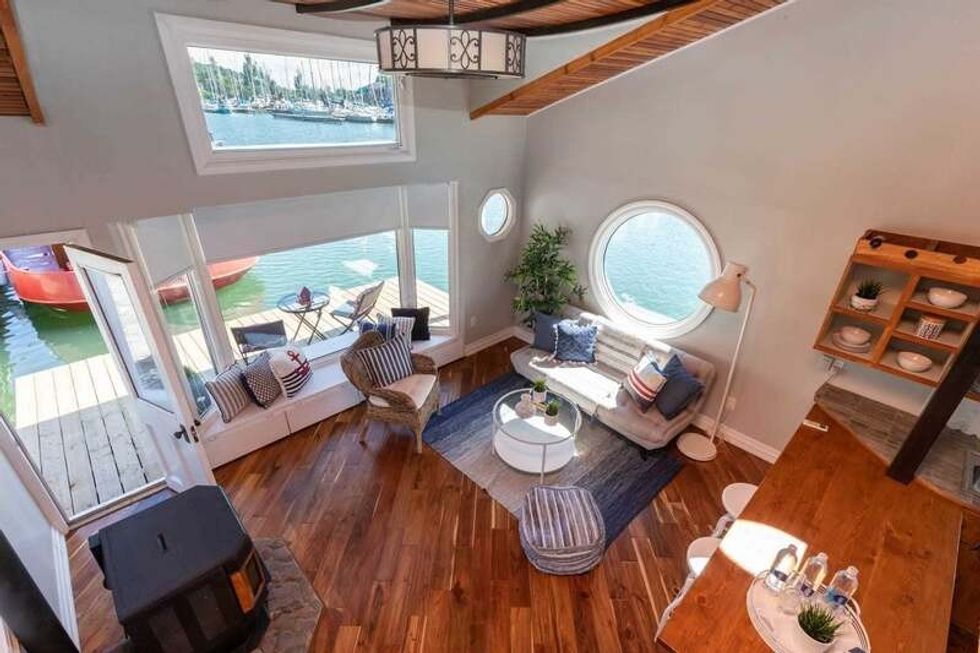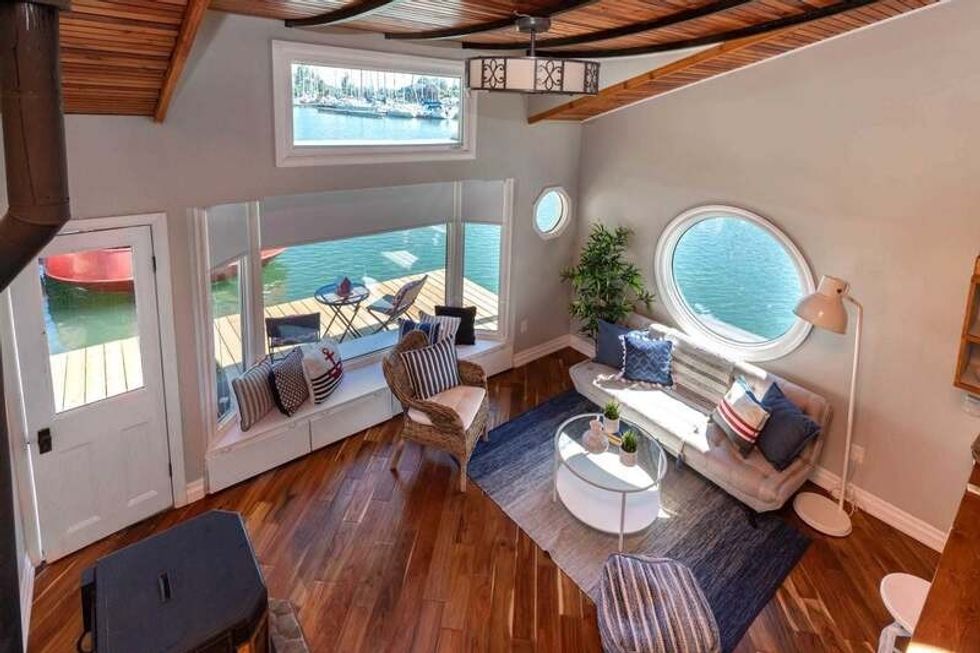 LOFT BEDROOM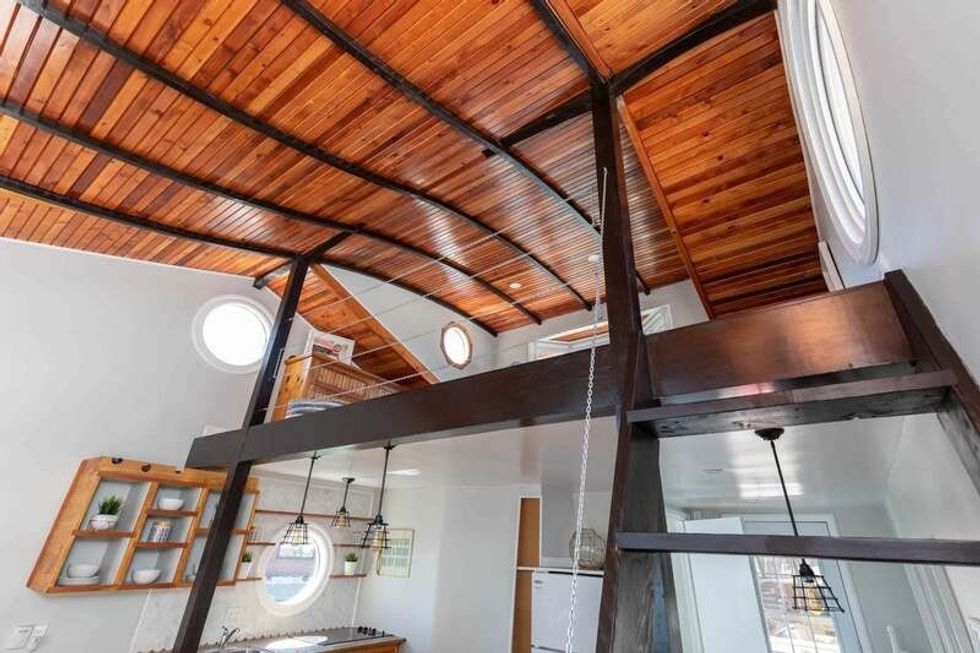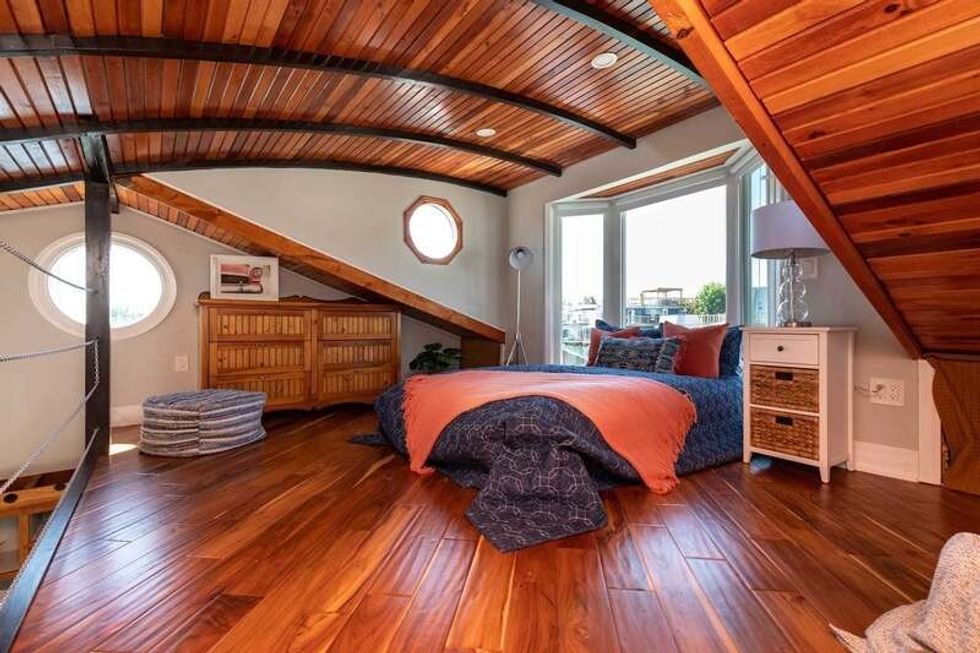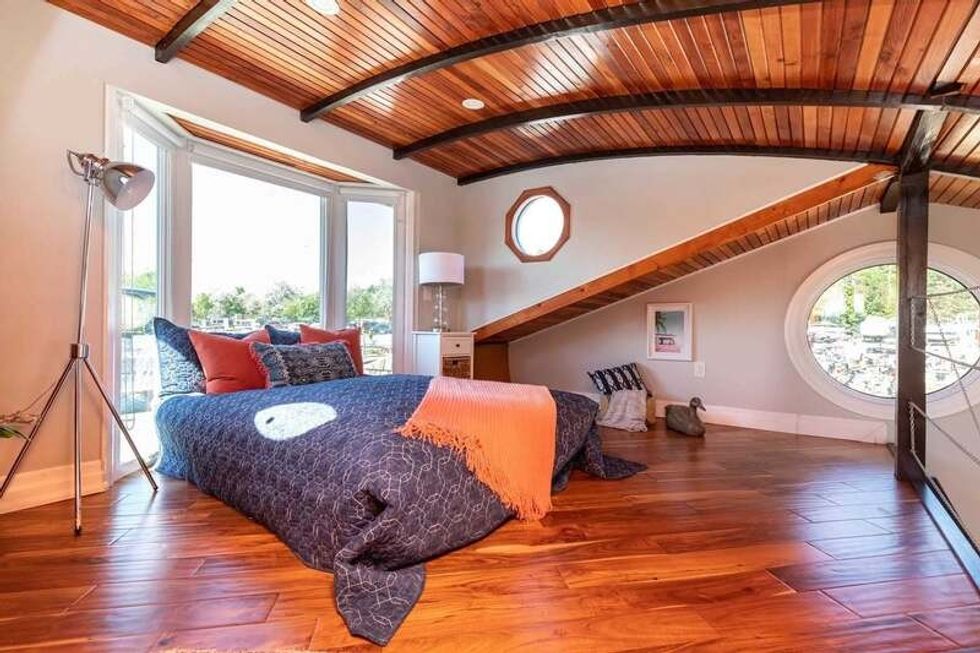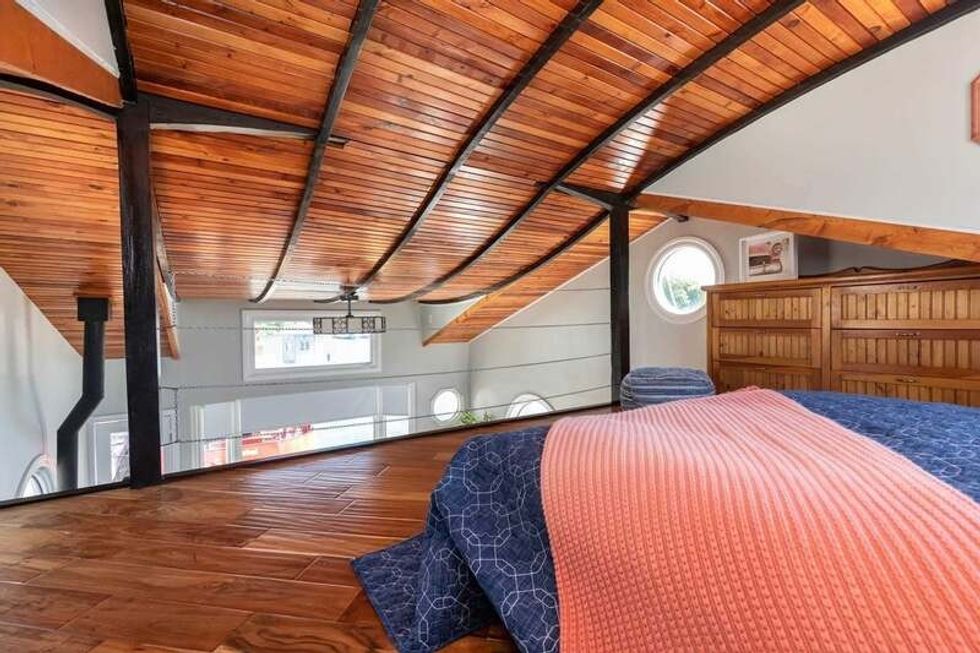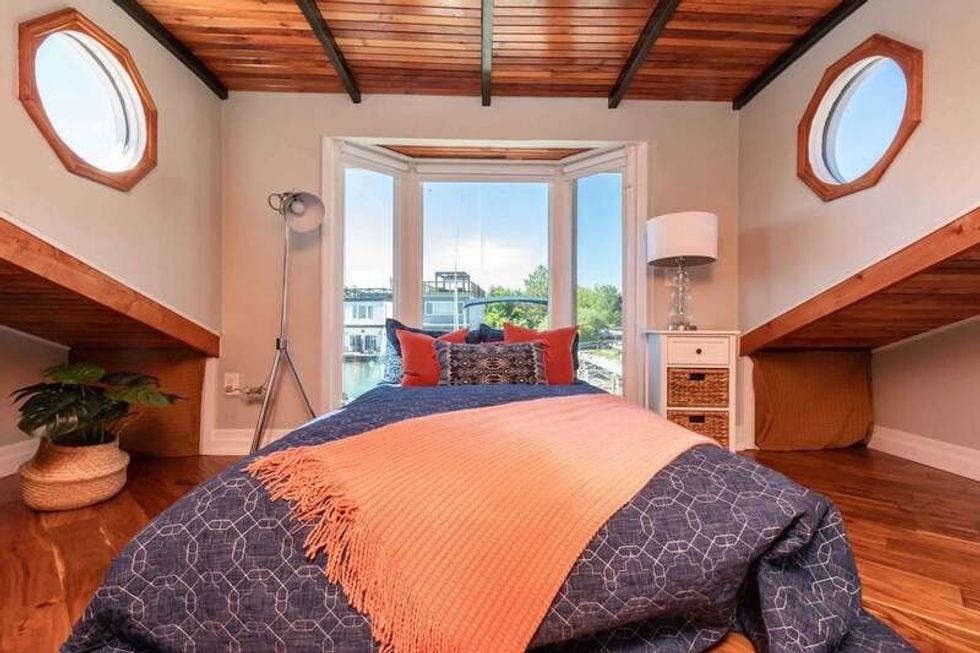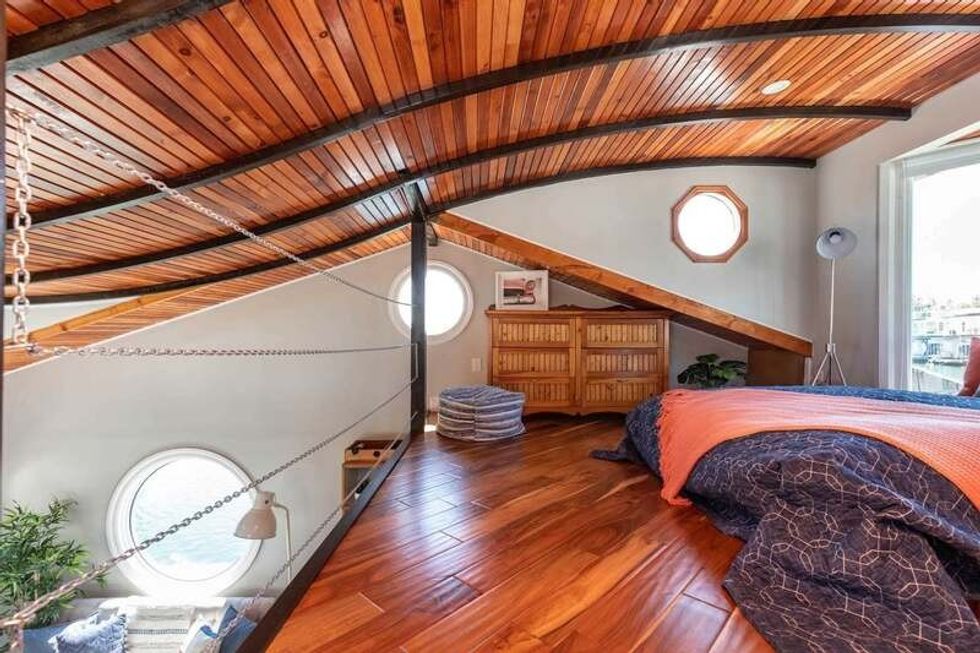 BATHROOM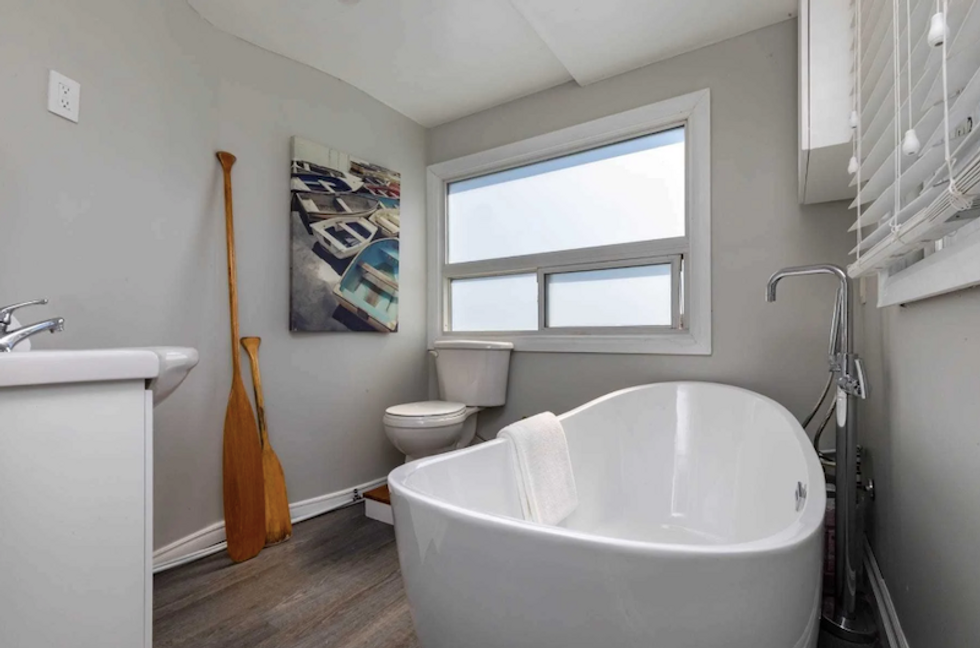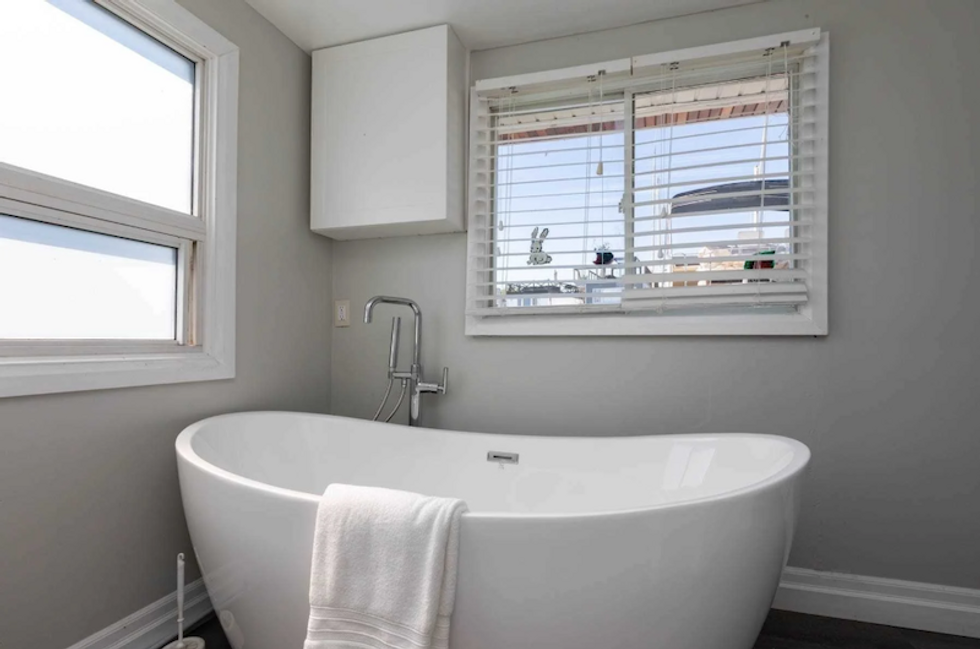 OUTDOOR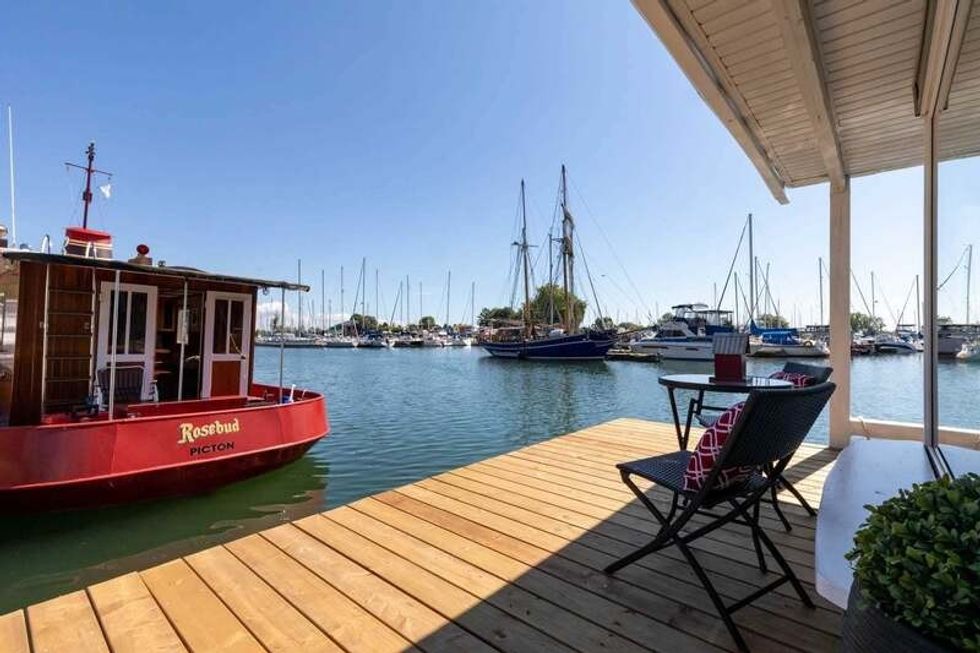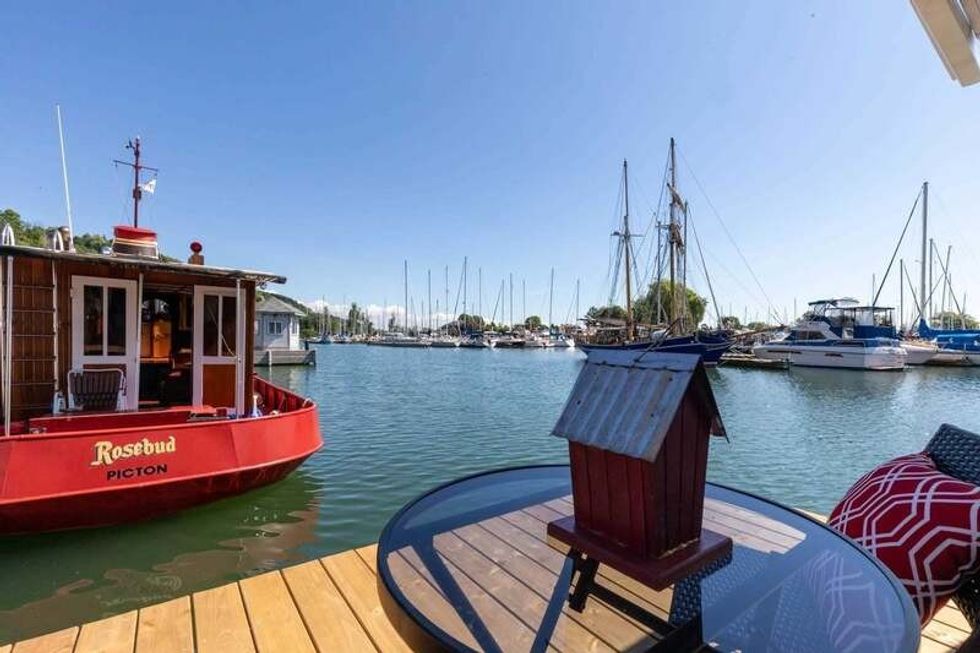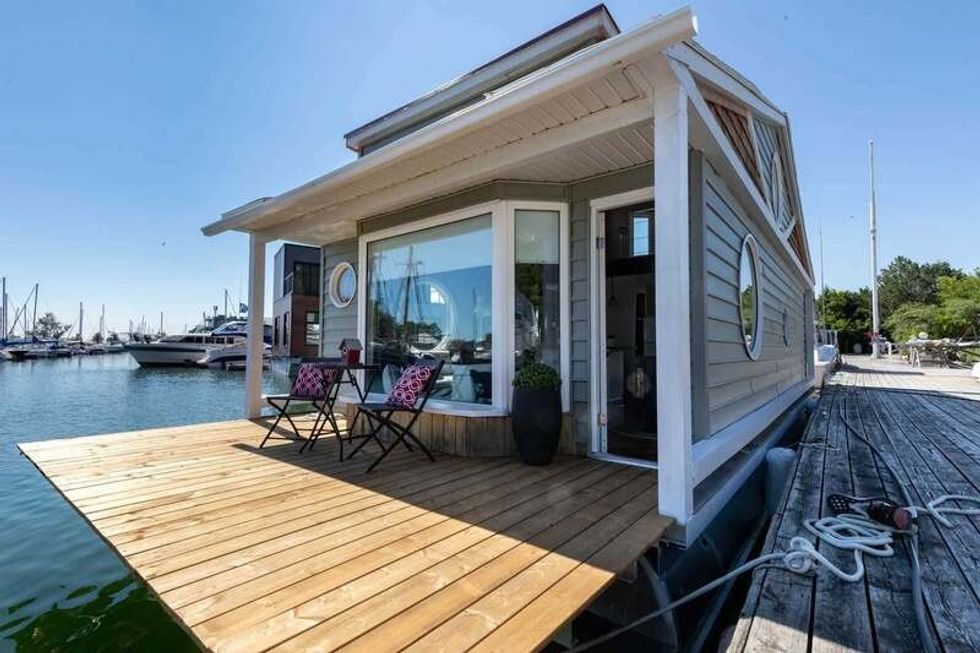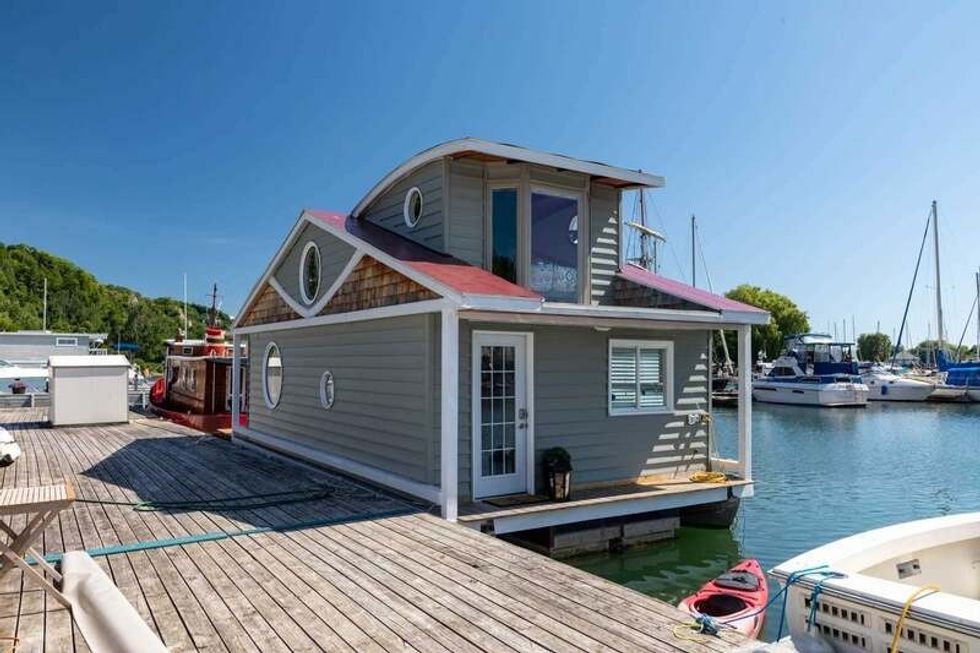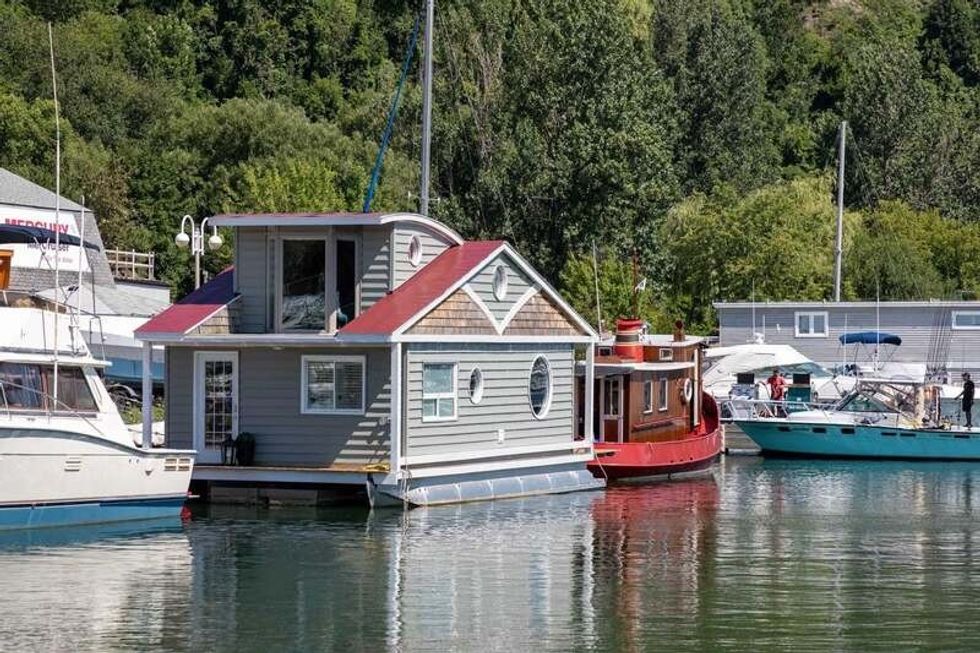 Listed