In a world city where tiny homes and open-concept spaces are often selling for $1 million or more, finding a well-kept gem for less than that can feel like a major score... loft and/or studio descriptions aside.
Exhibit A is this west-end spot which, while listed for $929,999, just sold for a lower-than-asking $90,000.
---
Sure, 110-24 Noble Street is technically one giant room with the add-on of a bathroom, but with 10-foot wood ceilings and stunning exposed brick, what loft-lover would care? Eight warehouse windows (with automatic blinds) and a splendid Queen West location up the ante on this open-concept cove, and the proximity to TTC routes is a nice treat, too.
The listing declares itself to be "situated in the district of Roncesvalles" and, as such, draws comparisons to average asking prices for homes in the area: $1,374,972, in case you were wondering. That said, it's more arguable the address is in Parkdale, or even the southern edge of Little Portugal, where average asking prices are $1,363,667 or $1,010,290 respectively.
Whichever way you slice it, the charming little listing is still a steal. And, falling in the range of 900 to 999 sq. ft., the spot isn't actually so little after all, particularly if the purchase was made by a solo someone who's looking to infuse some swankiness into their work-from-home experience.
His and hers closets, a newly-renovated washroom, and open-yet-distinct dining, kitchen, office, and family room spaces are all additional draws to the bright, industrial abode. Where the apartment lets us down in lack of outdoor space, it makes up for with contemporary details and a Brooklyn-esque appeal. We did mention the glorious exposed brick, right?
READ: Listed: Unique Modern in Bedford Park Looks Like Something Out of a Storybook
True city slickers -- the ones that are willing to trade a yard for that coveted condo clout -- may sigh at the fact that this listing has already sold. But, there's an upside on the skyline. In the same building, three other units are currently available: a lower-level haven asking $500,000; another upper-level (albeit 300 sq. ft. smaller) space for $695,000; and a quirky gem with a more vintage vibe, including a raised dining space, for $630,000.
So if this breezy loft has captured your heart and you want to make one of its siblings yours, don't hesitate. Need we remind you of what lesser spaces -- including those that are unsafe to enter -- are going for these days?
ENTRY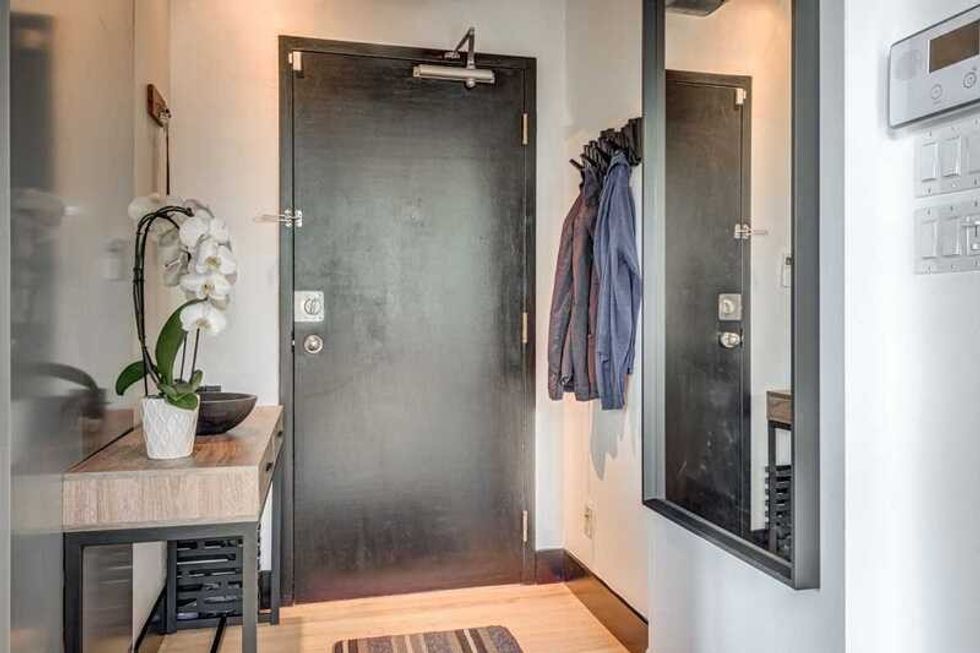 LIVING AND LOUNGE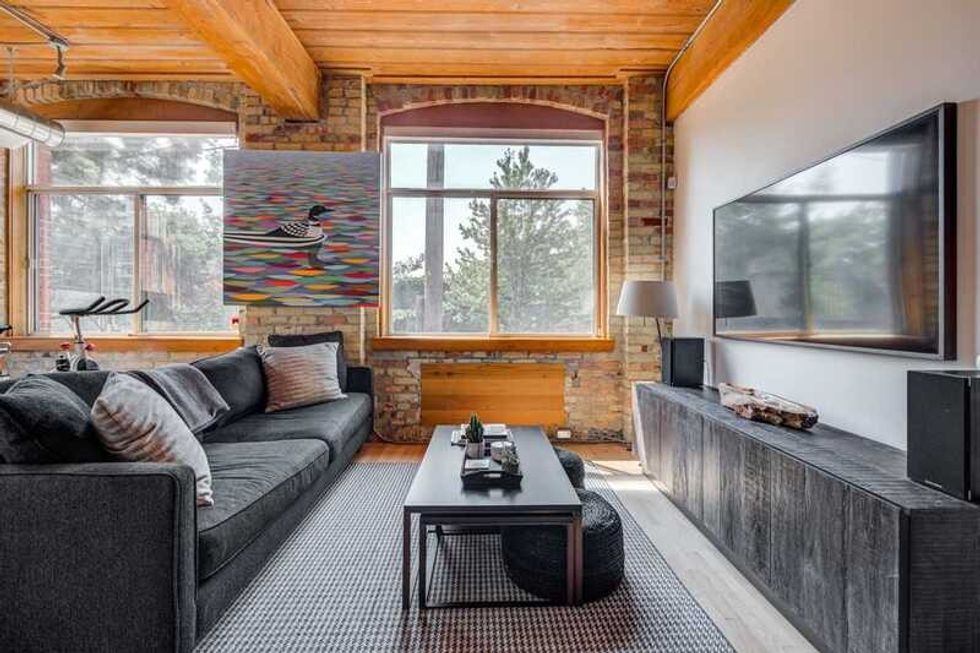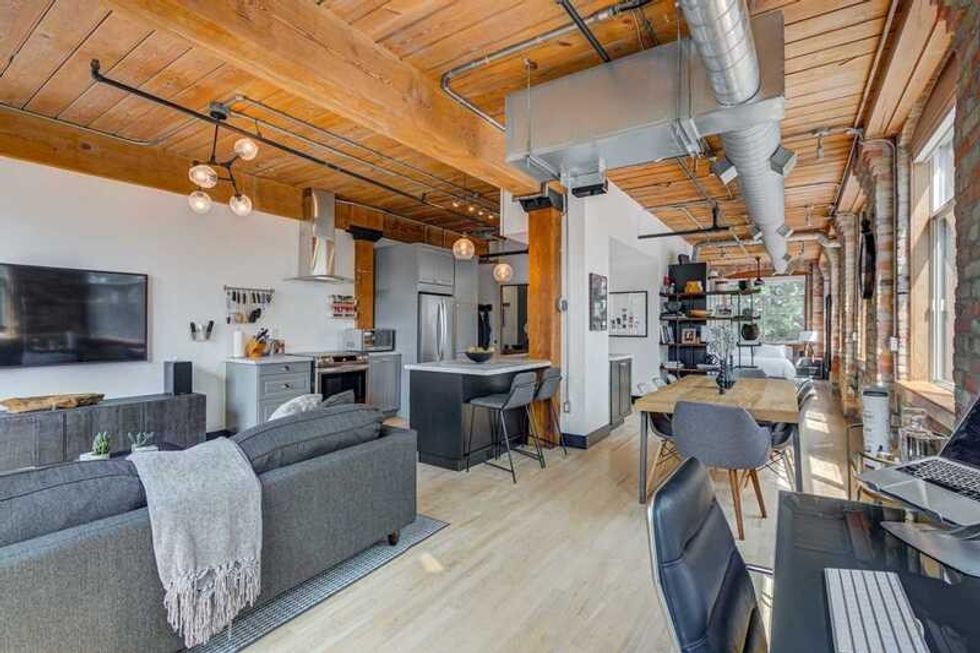 KITCHEN AND DINING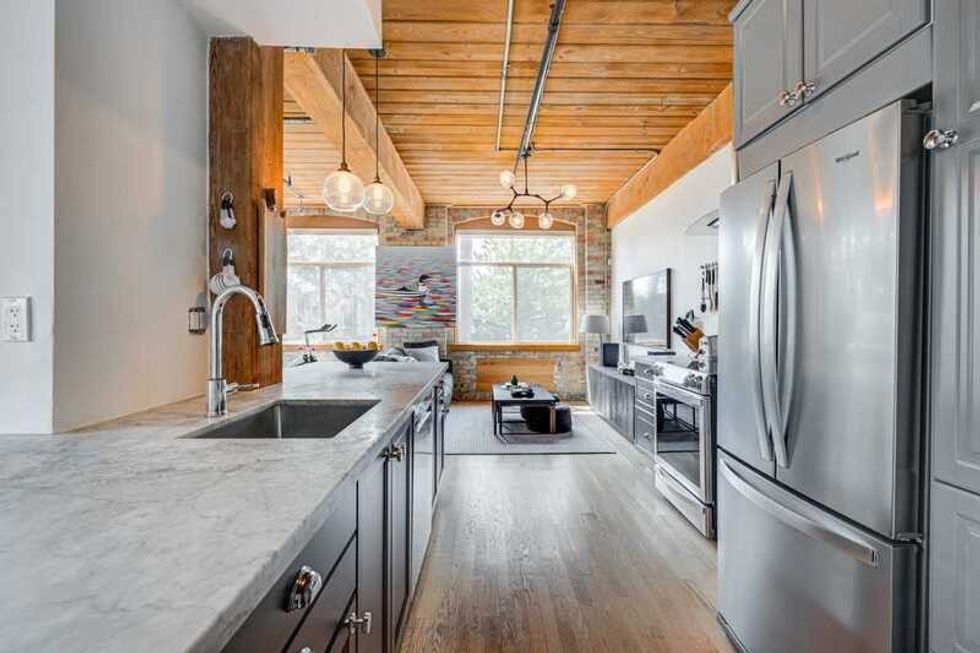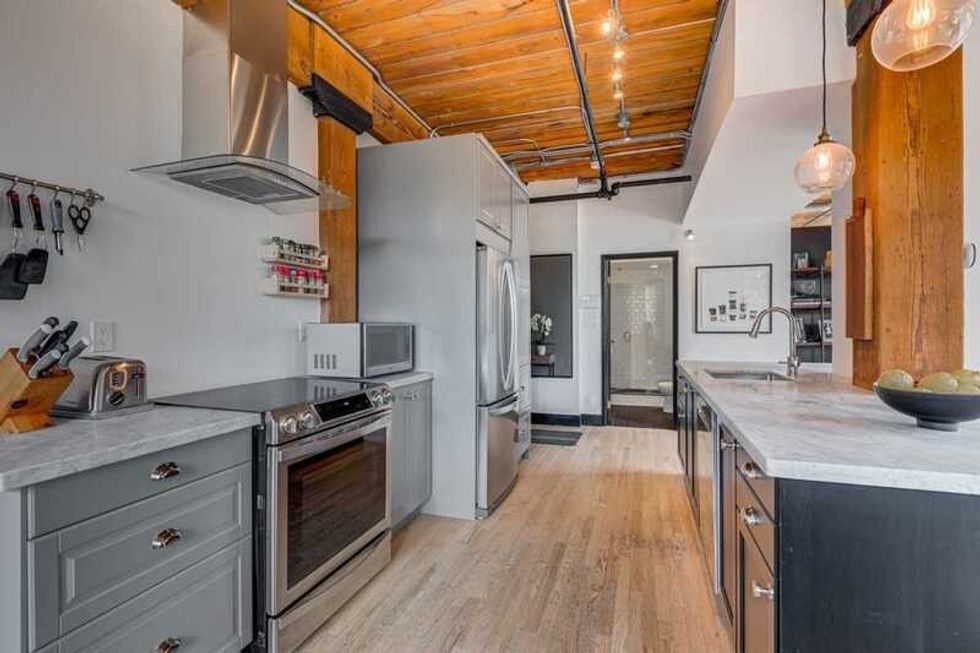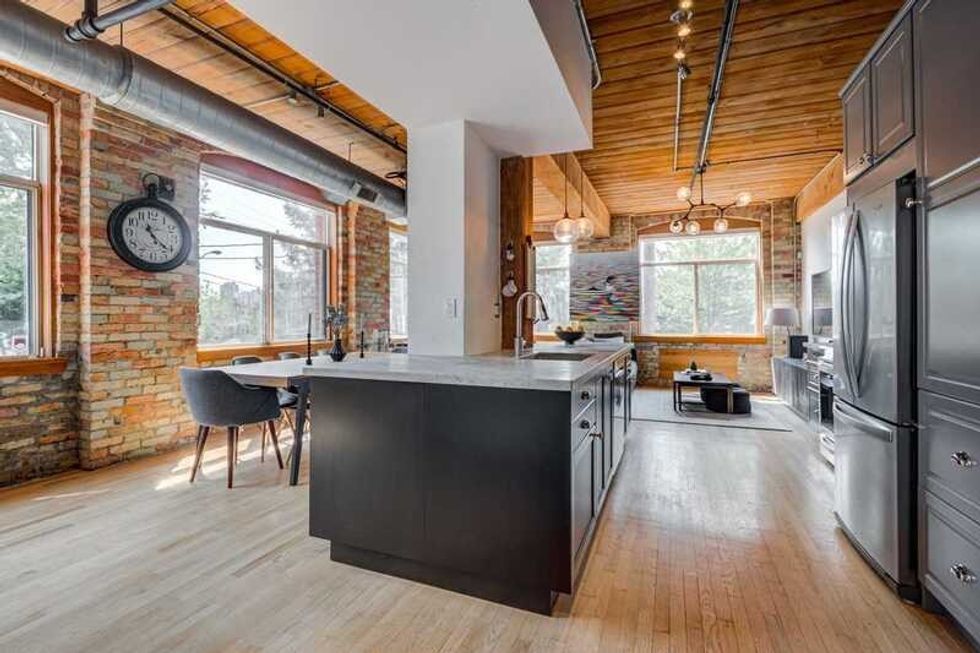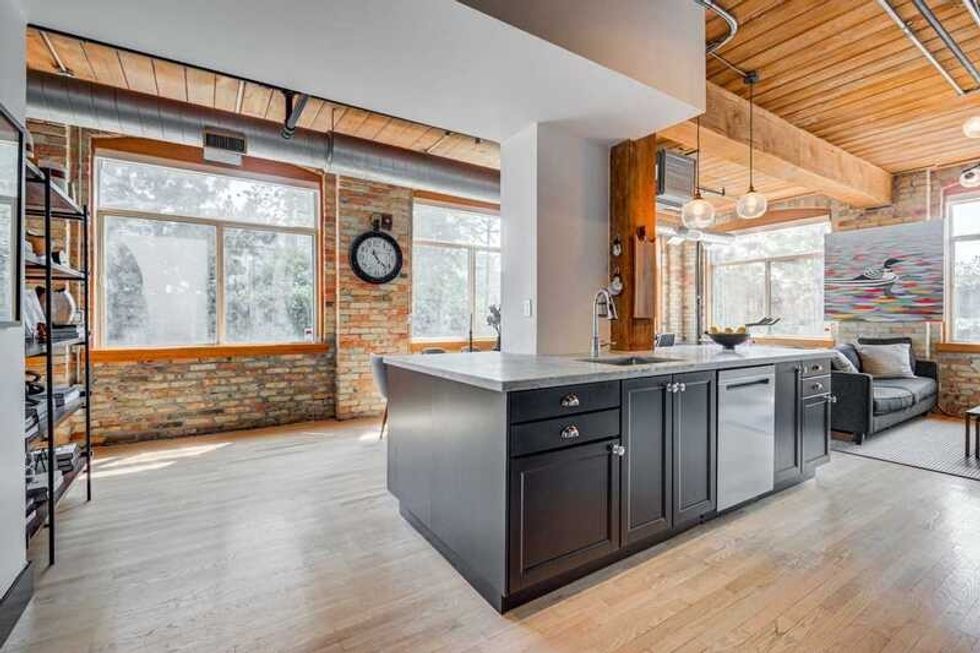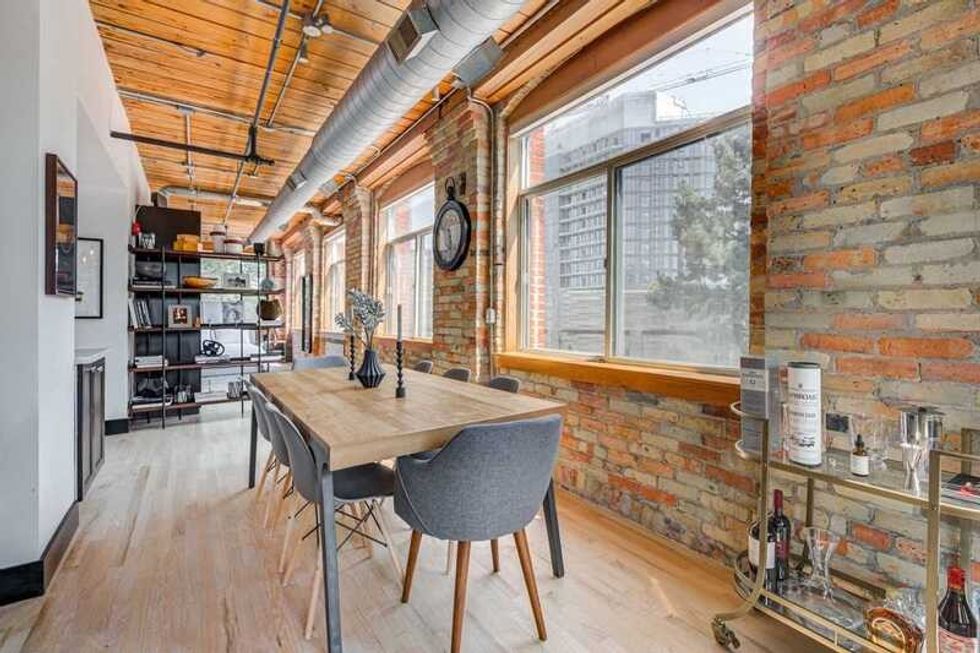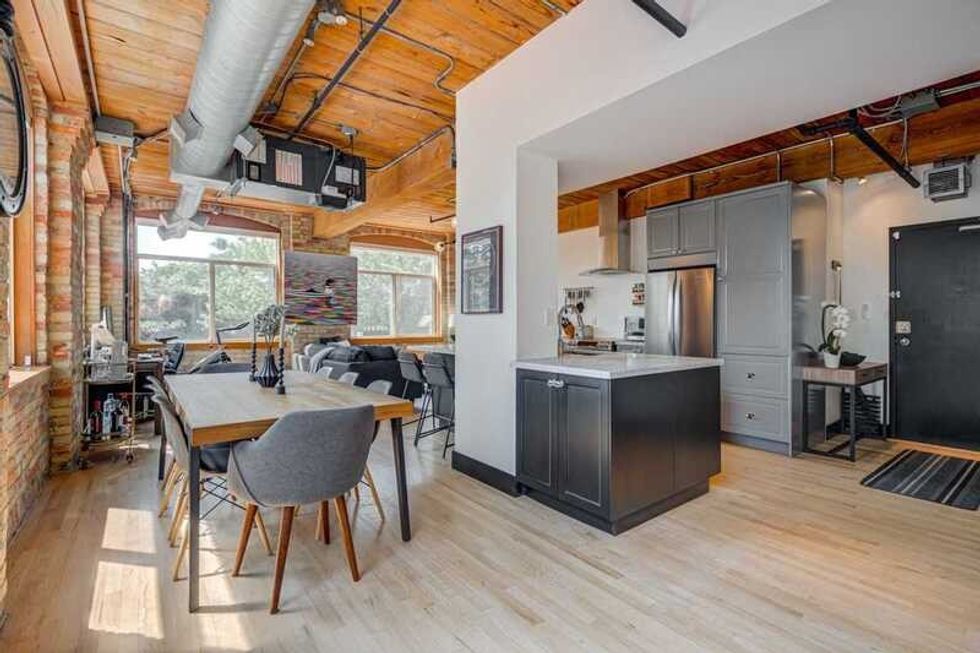 BEDROOM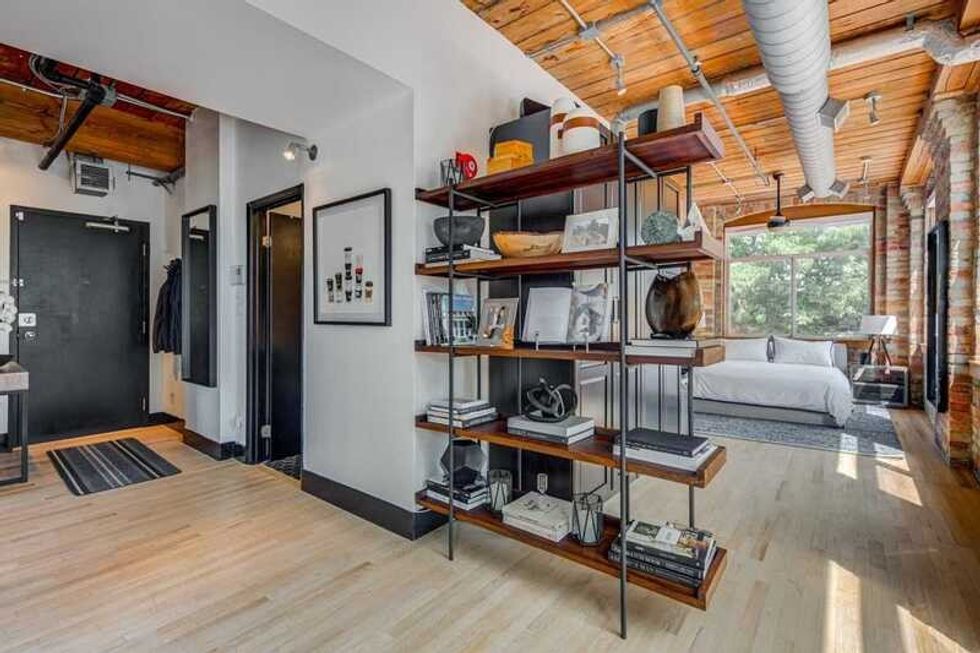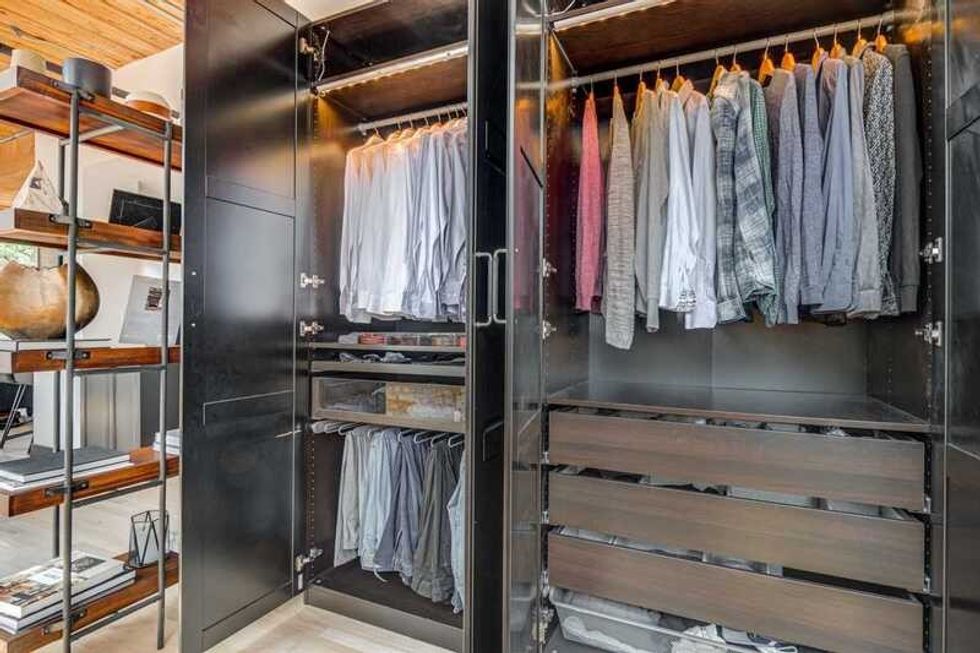 BATHROOM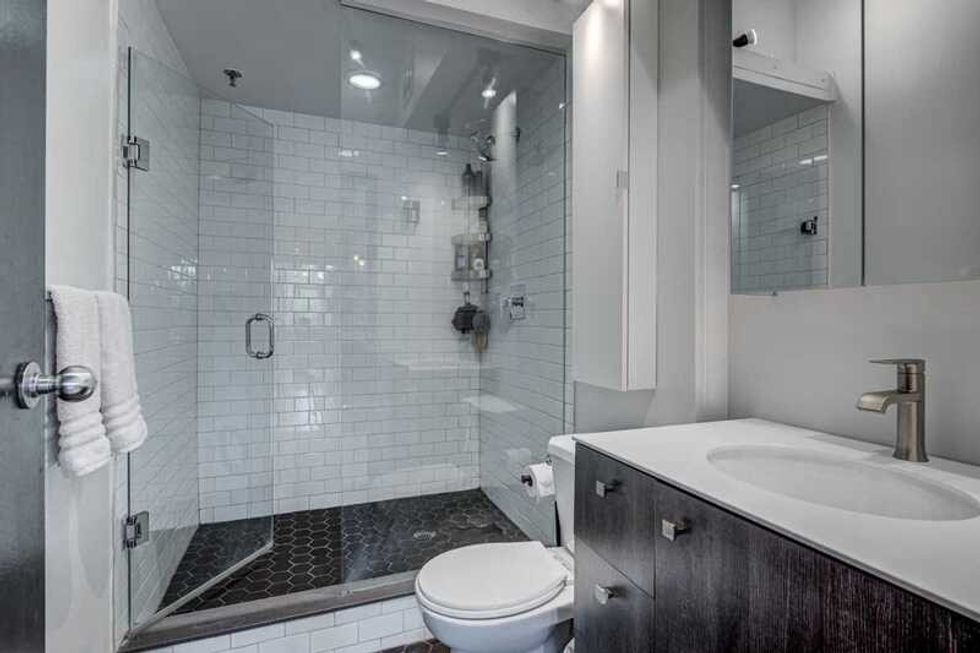 OFFICE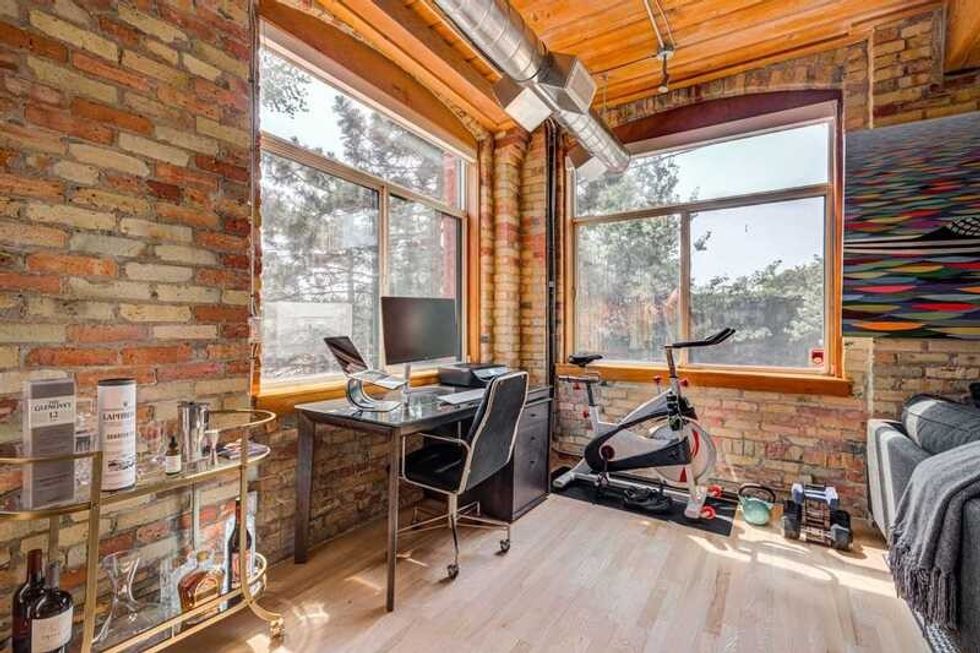 OUTDOOR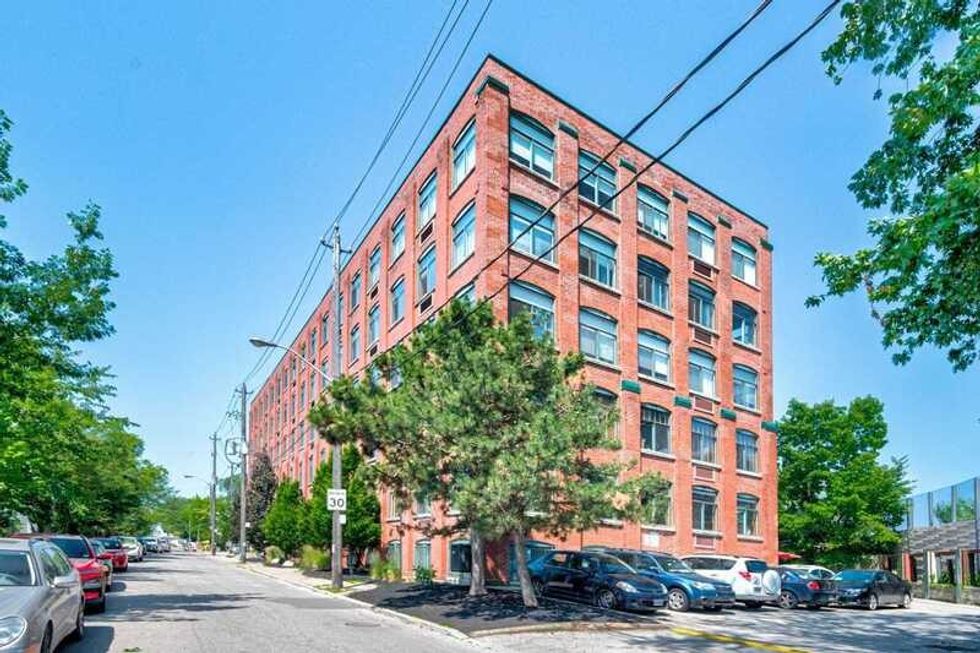 Sold