There's no such thing as the "perfect" home -- oh, wait... 5 Rockaway Crescent exists. This cottage-like waterfront property fuses nature vibes with city living, and the combination is inarguably ideal.
For any city-dweller who wants to see more flora and fauna enter their life, but who isn't ready to fully leave the concrete jungle, this must be the place. Tucked under the furthest tip of Queen East, the newly-listed home asks $3,099,000 for four bedrooms, two bathrooms, and a stunning Lake Ontario view, all sitting in a property that's over 100 years old.
---
Described in its listing as a "lakeside cottage in the city," prospective buyers are invited to create the home of their dreams within the space or, to simply move right in. If you ask us, as-is looks like a divine treat. The indoor experience, to start, is one of airy spaciousness. Plenty of windows offer peeks outside at the surrounding trees or lake views, like portals that welcome nature's elements in.
The rustic fireplace, fashioned with chunky stones, nods to the cottage-like vibes that emanate across the property. And in the kitchen, the unique touch of 70s cubed windows offer a fun and funky touch. Take those or leave them, the ample counter space plus plenty of pantry shelving are both big wins.
Meals can be enjoyed in the dining room, or you can take your dinner out to the sunroom, where there's plenty of room for a proper table plus views of the horizon.
READ: Sold: Tiny Shed-Like Toronto House Sells for 800K Over Asking
Outside, a large deck stretches across the back section of the house, offering a private place to enjoy your morning coffee while you watch the waves roll in... or to sit with a cocktail as the sun goes down. Athletic-types will probably opt to roll out the yoga mat and enjoy an at-home practice under the canopy of trees, solo or surrounded by friends.
And forget sugar-plums. We've got visions of cold winter's night back-deck hangs, with the family donning plaid and roasting chestnuts over the barbecue, dancing through our heads.
Specs:
The property's private path offers direct access to the beach below, which there's still ample time to enjoy before the days start to cool down. And to help maintain the gorgeous greenery around the home, a sprinkler system is already set up.
From front entrance to deck, outside to inside and back out again, the entire space is like something out of a storybook. To this home's future owner, we plead: love this place hard, like it deserves.
EXTERIOR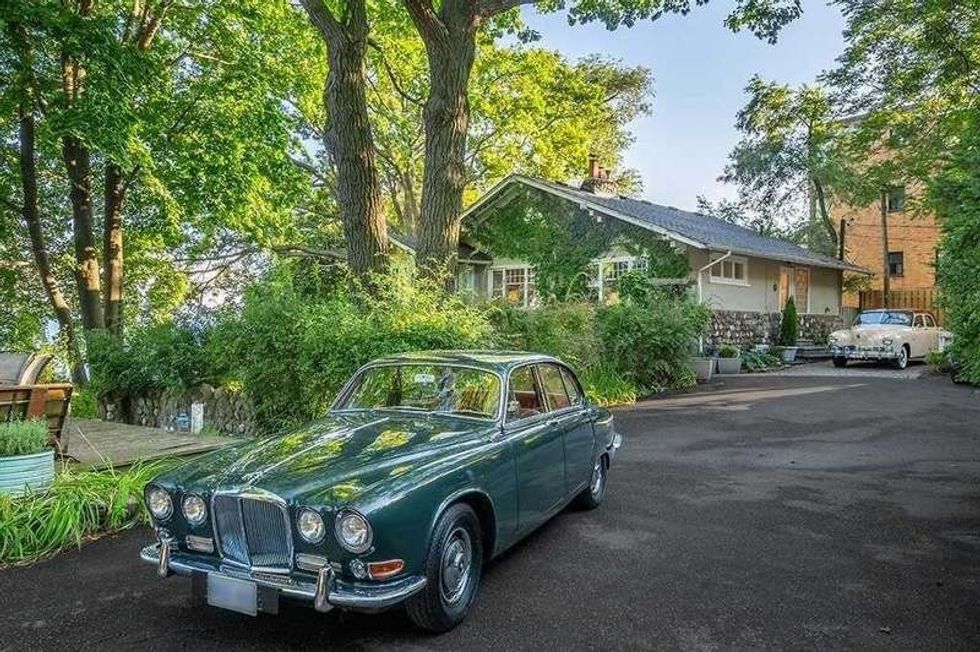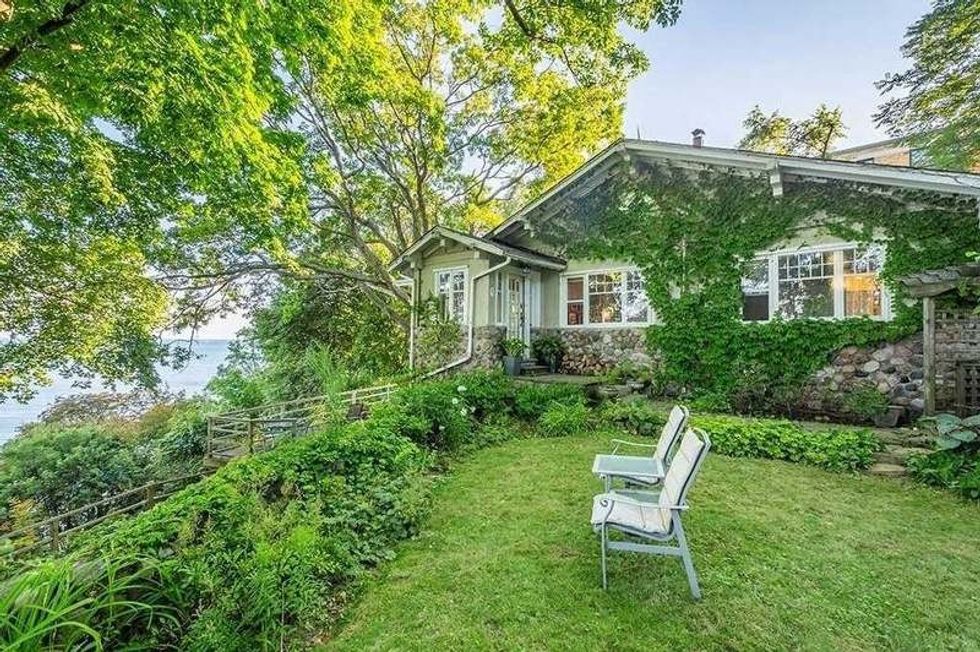 ENTRY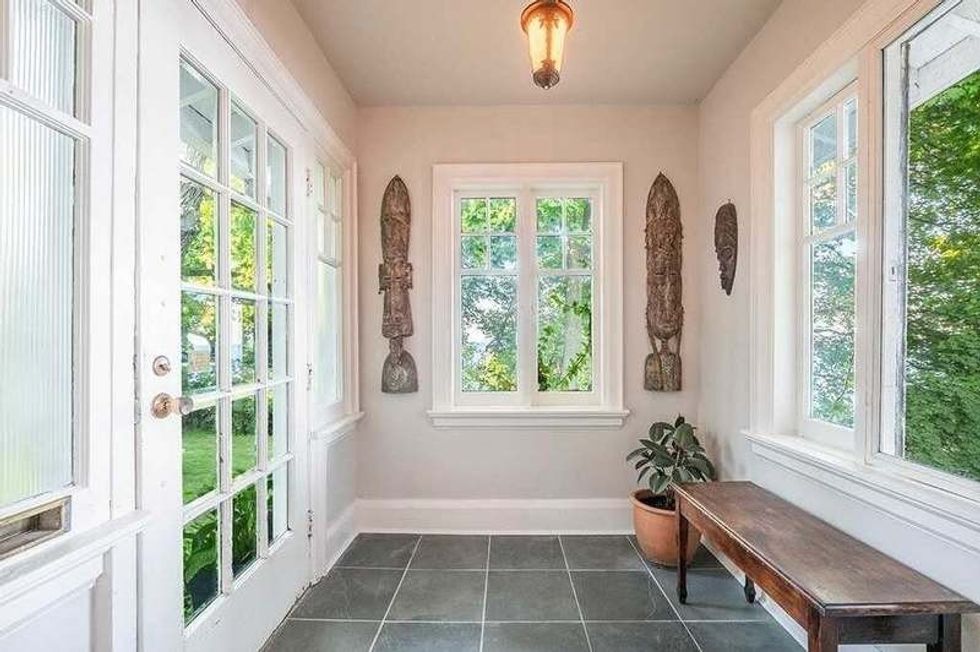 LIVING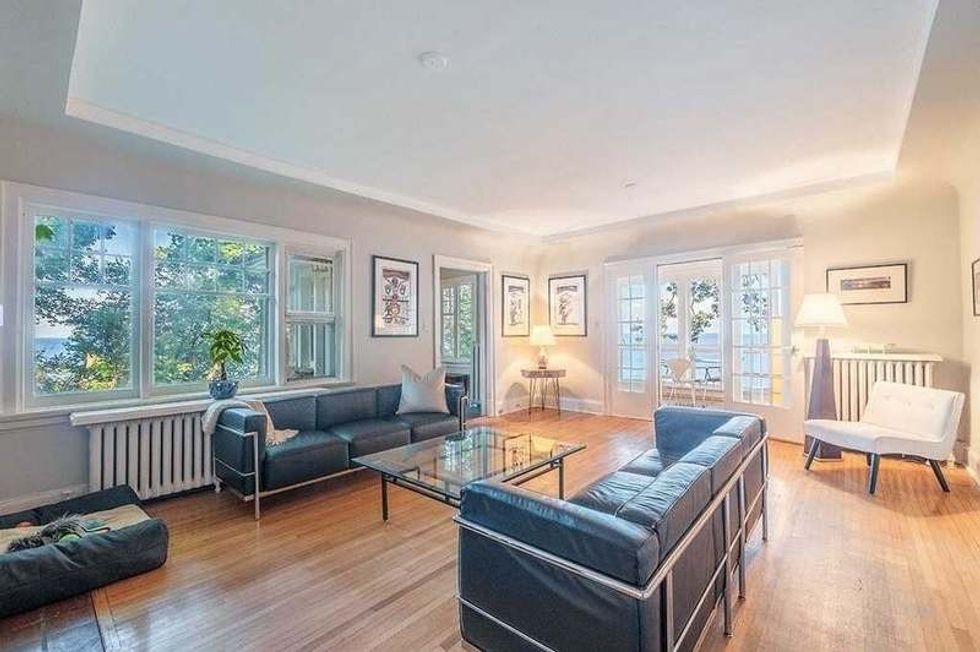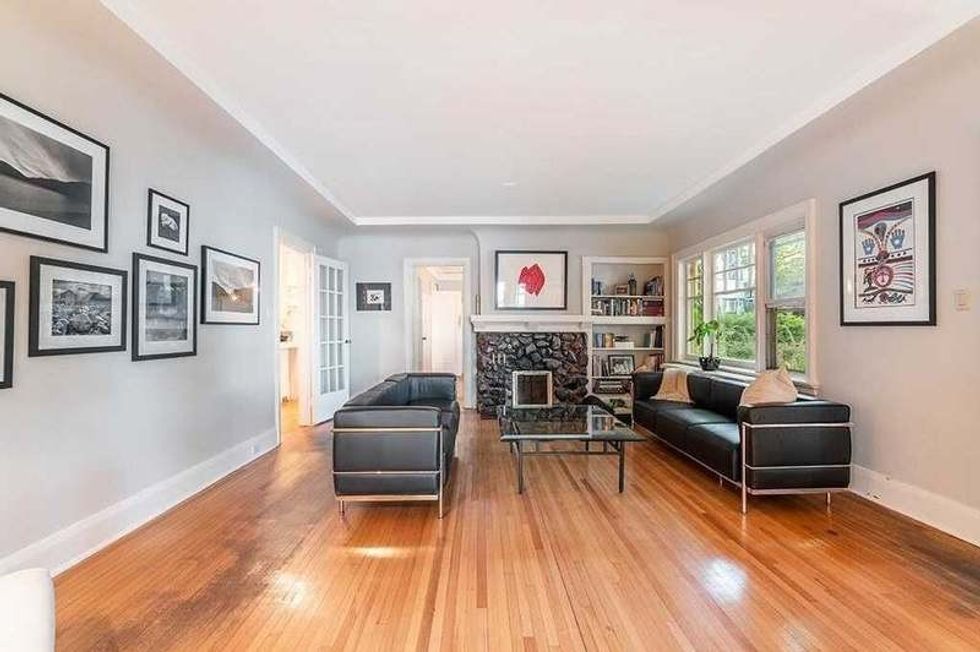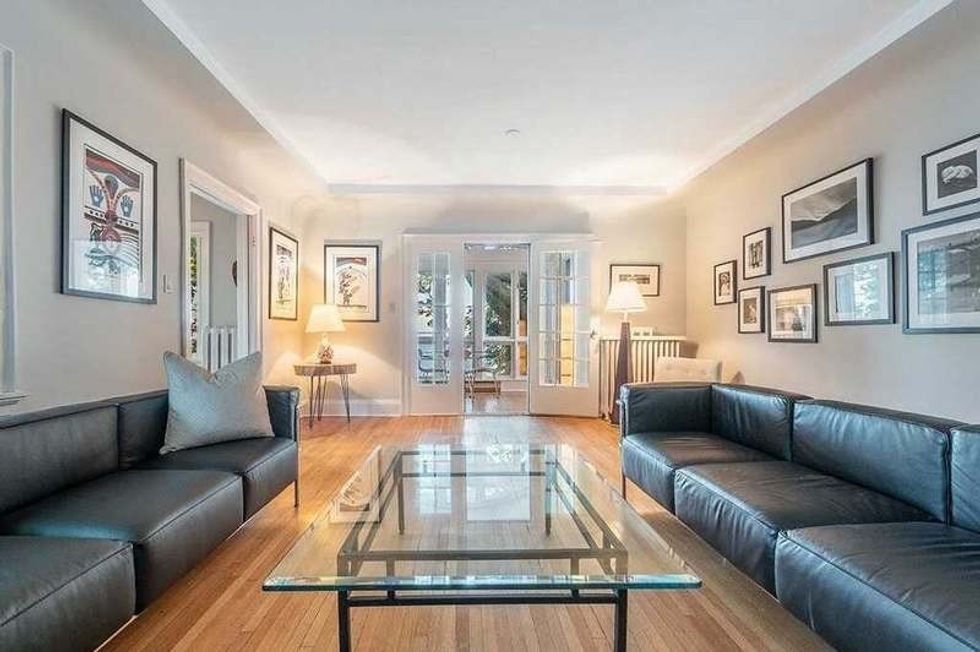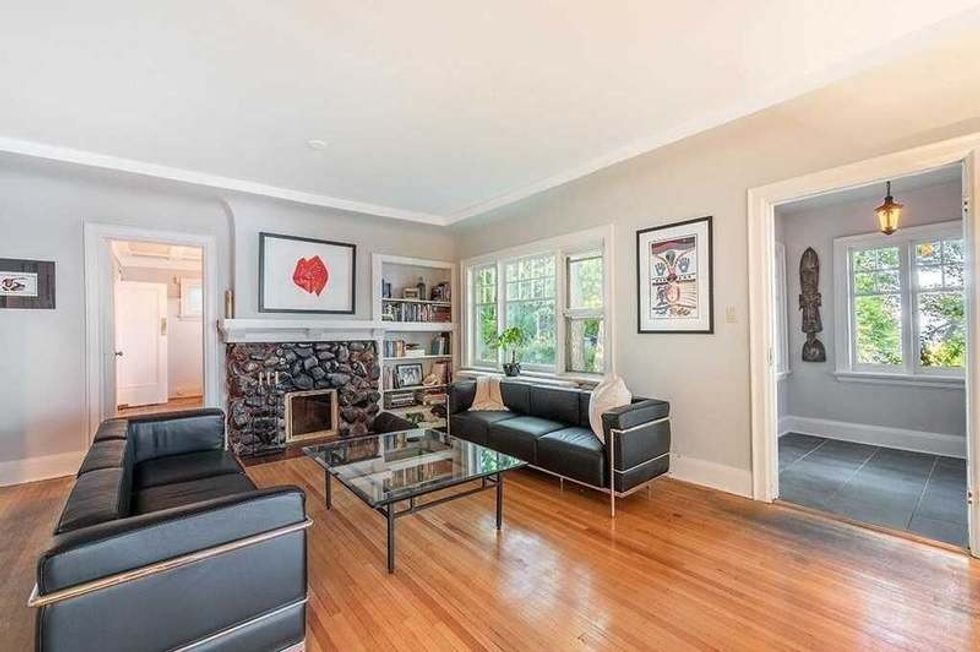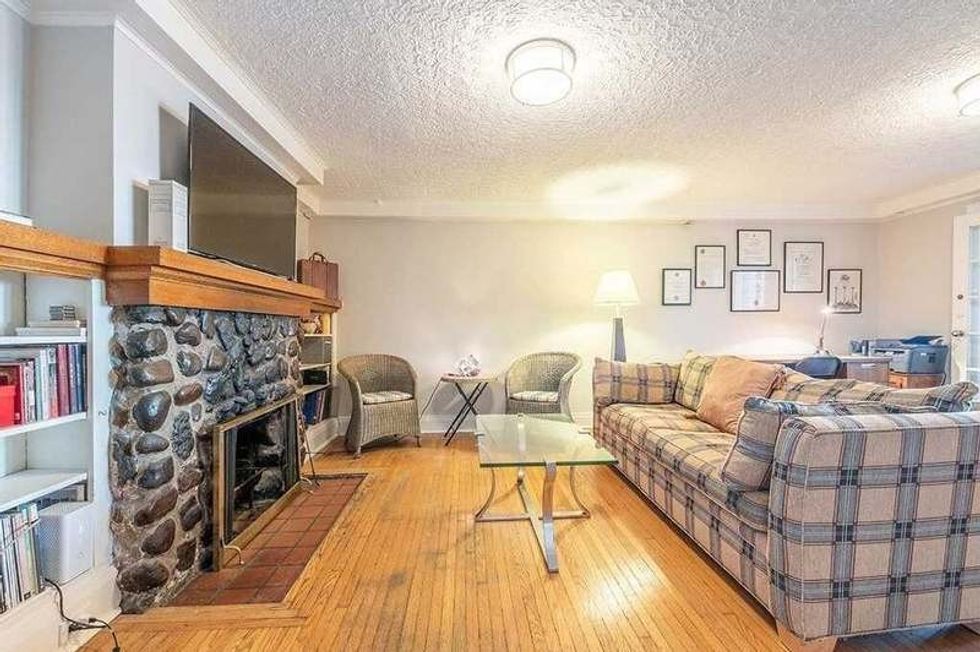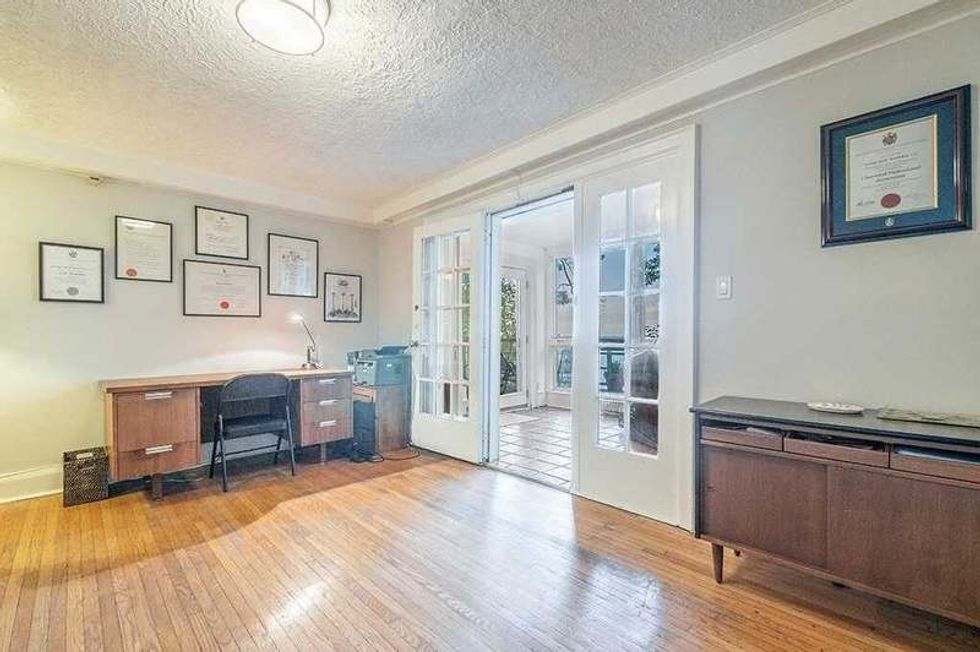 KITCHEN AND DINING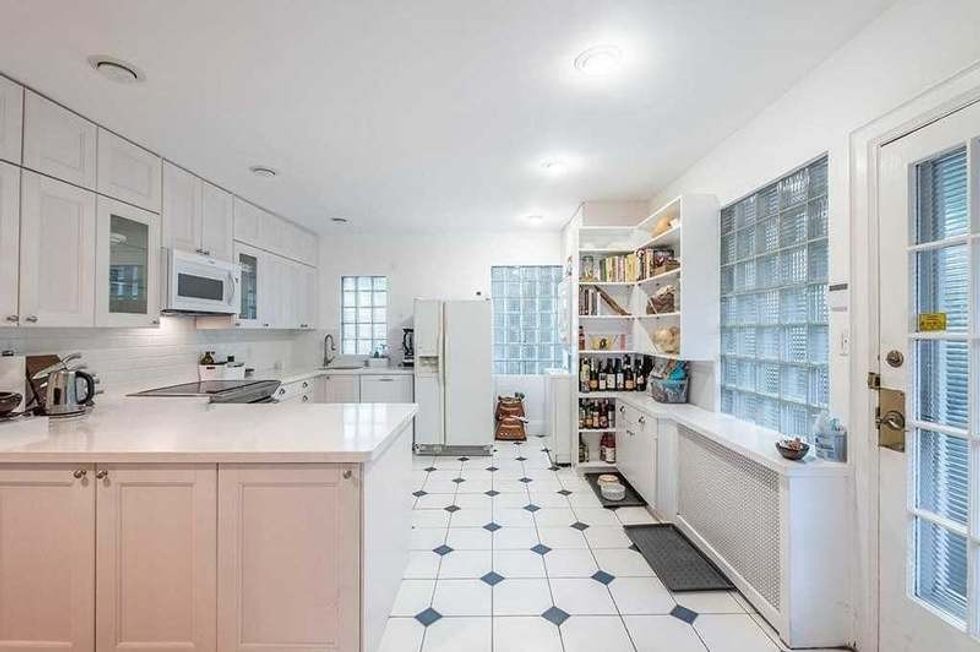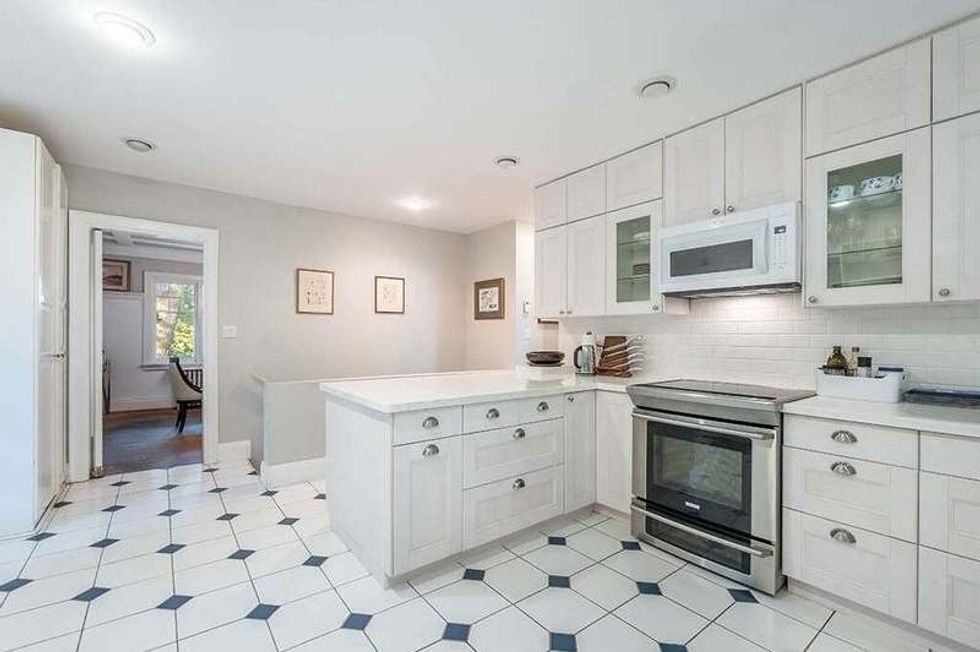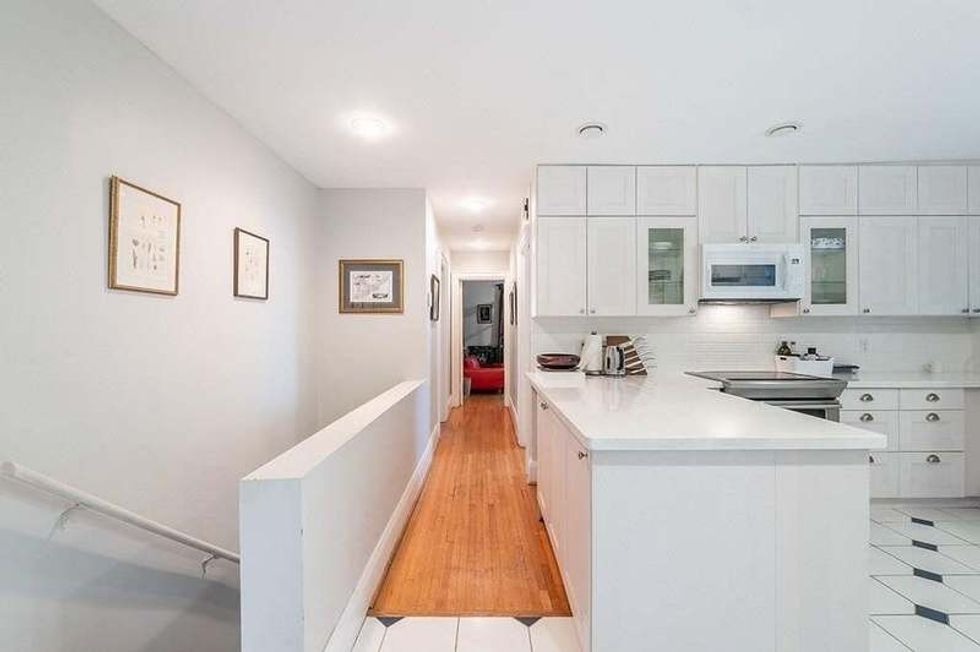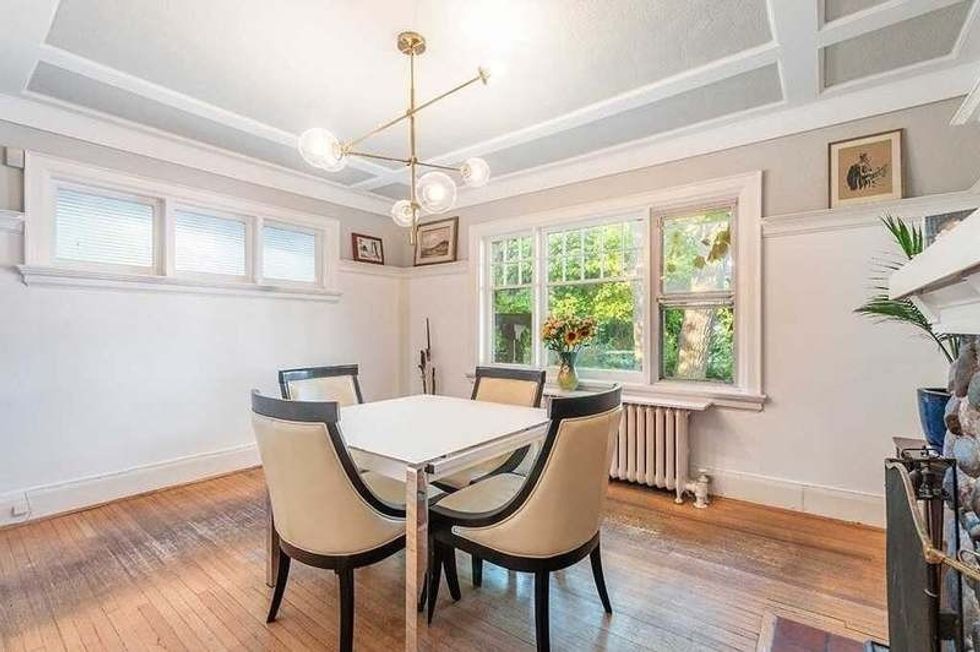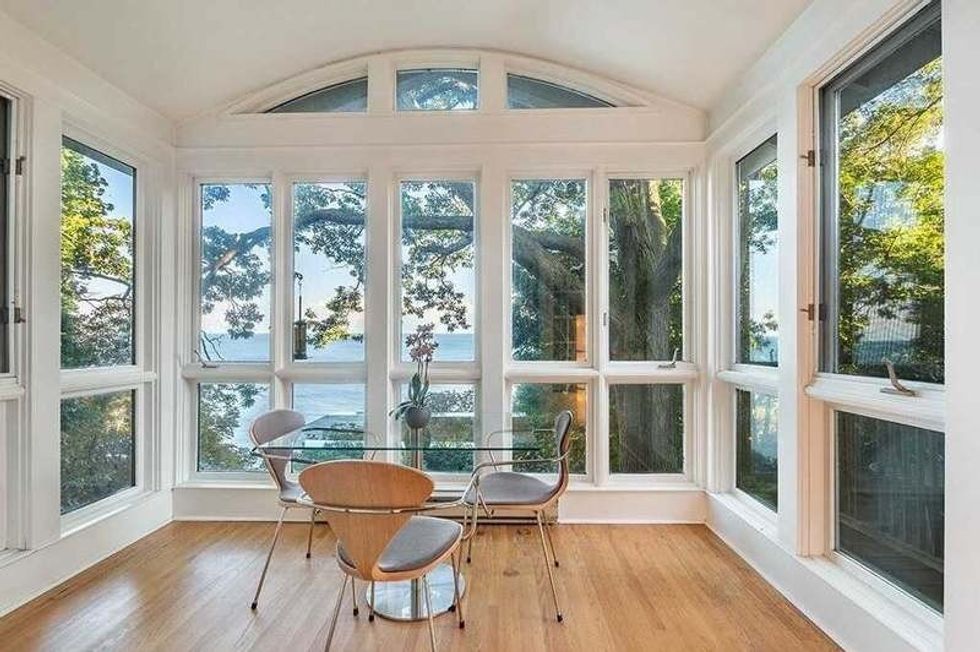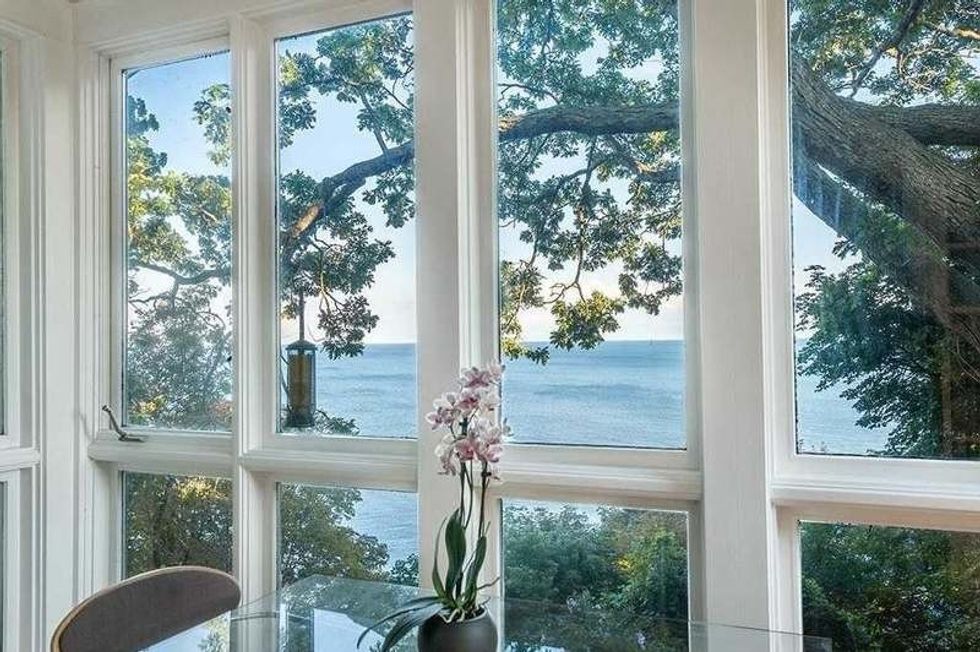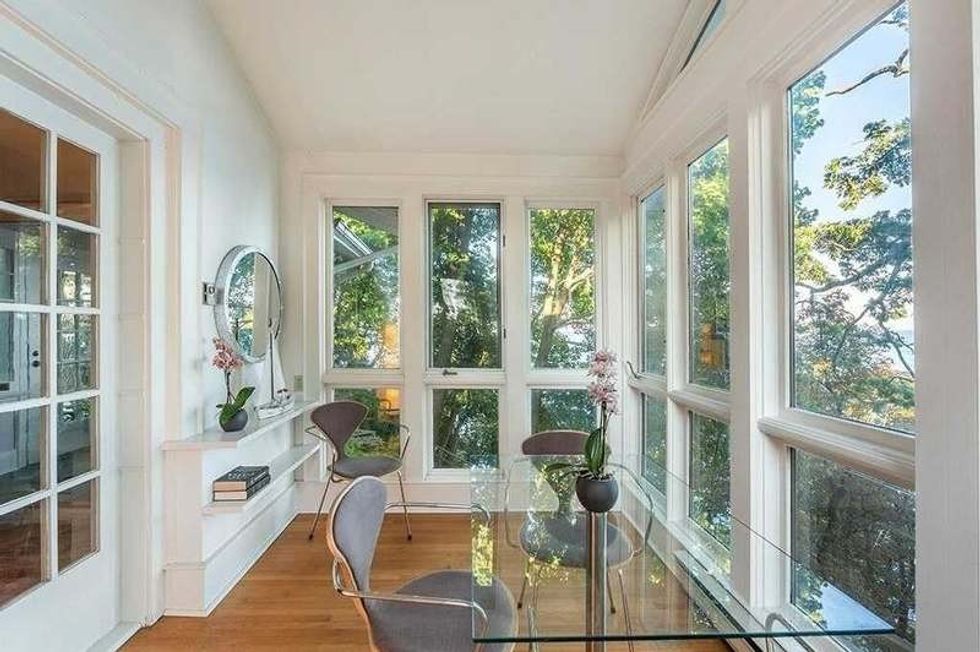 BEDROOMS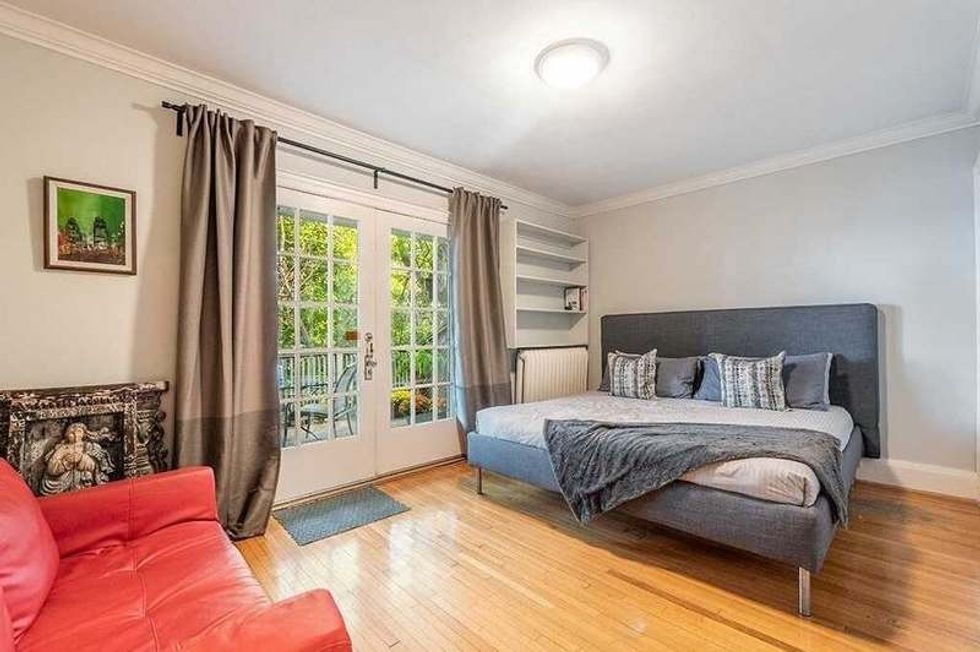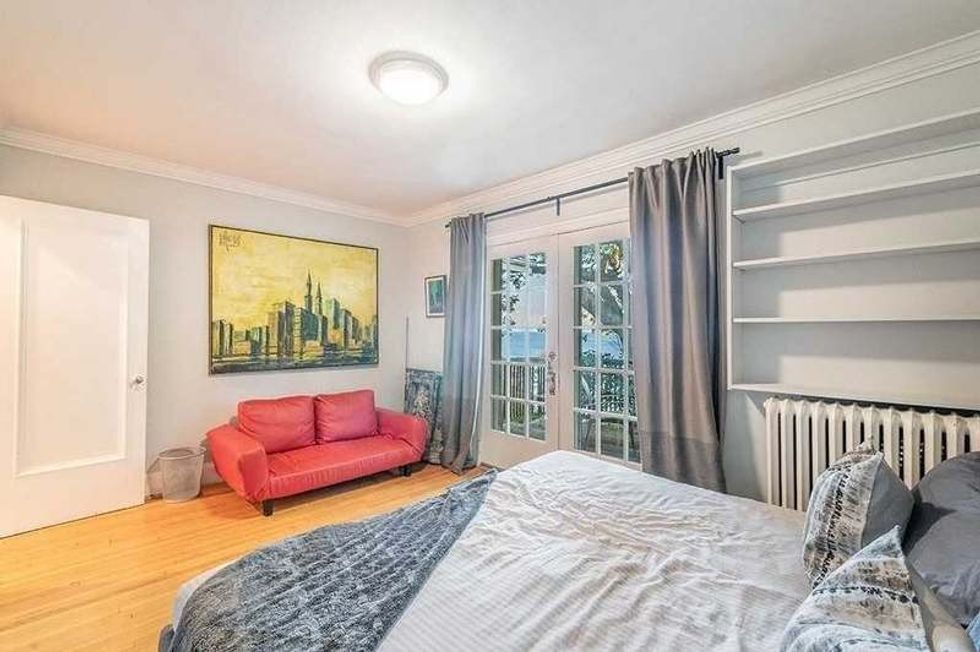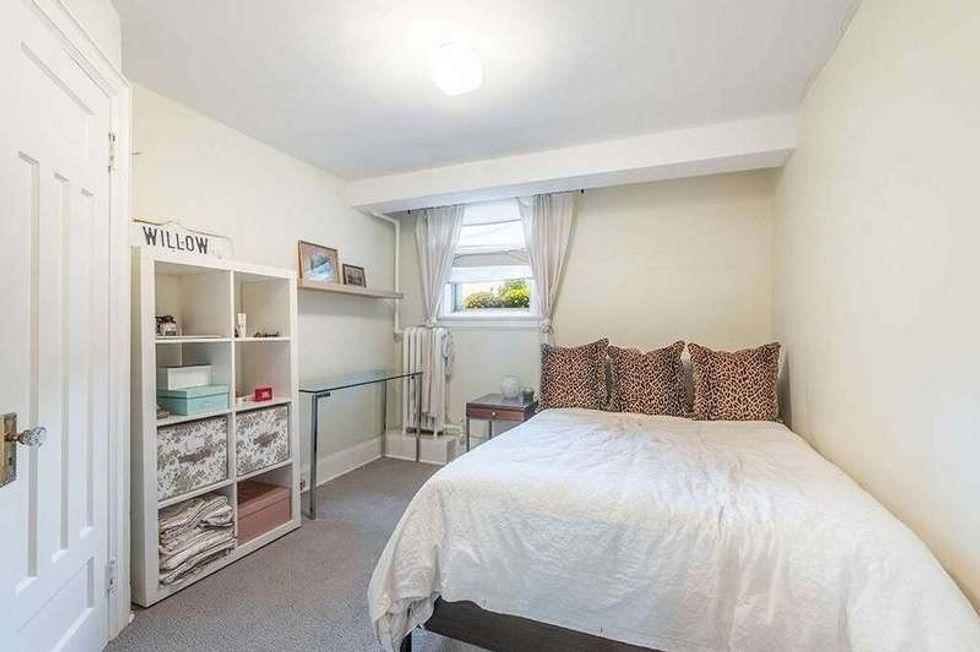 BATHROOMS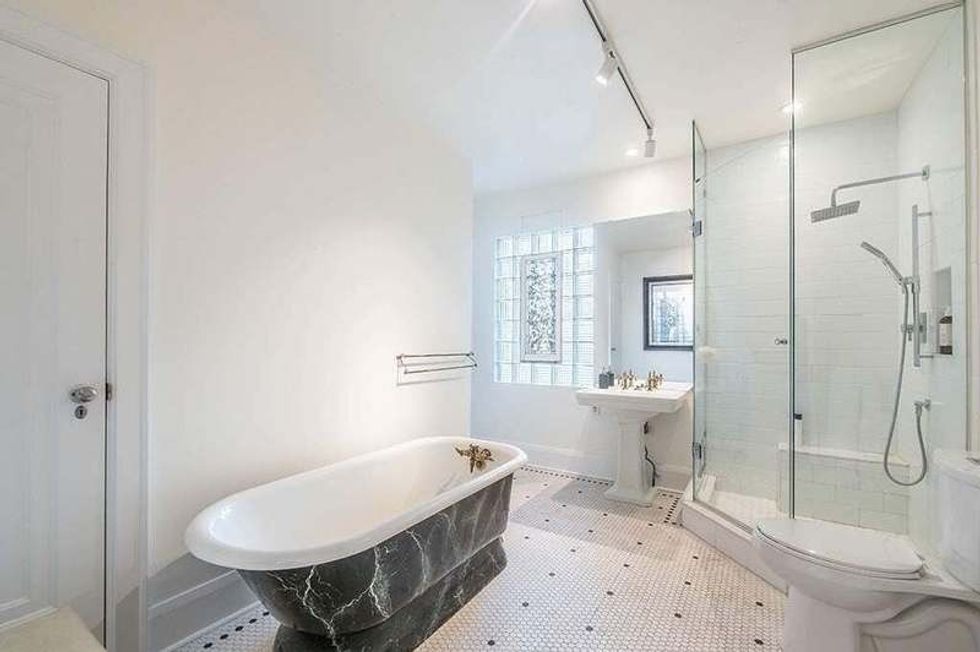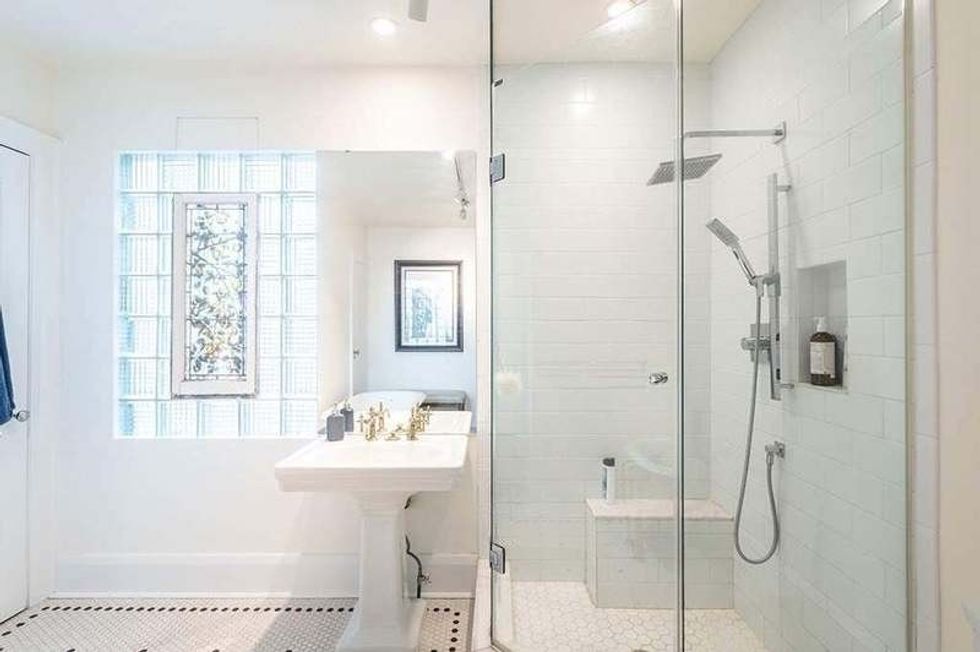 PATIO AND OUTDOOR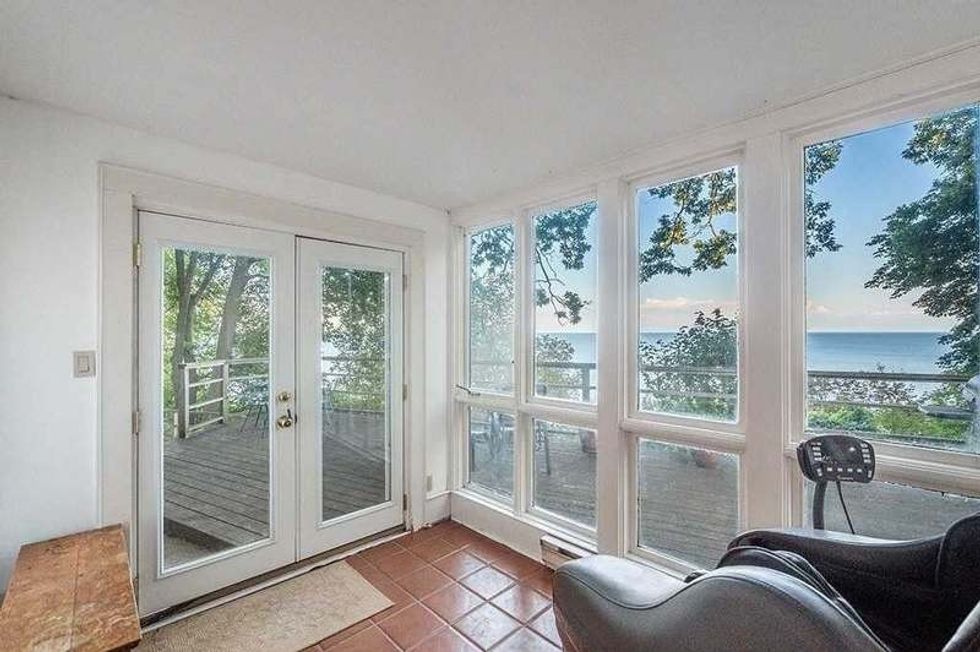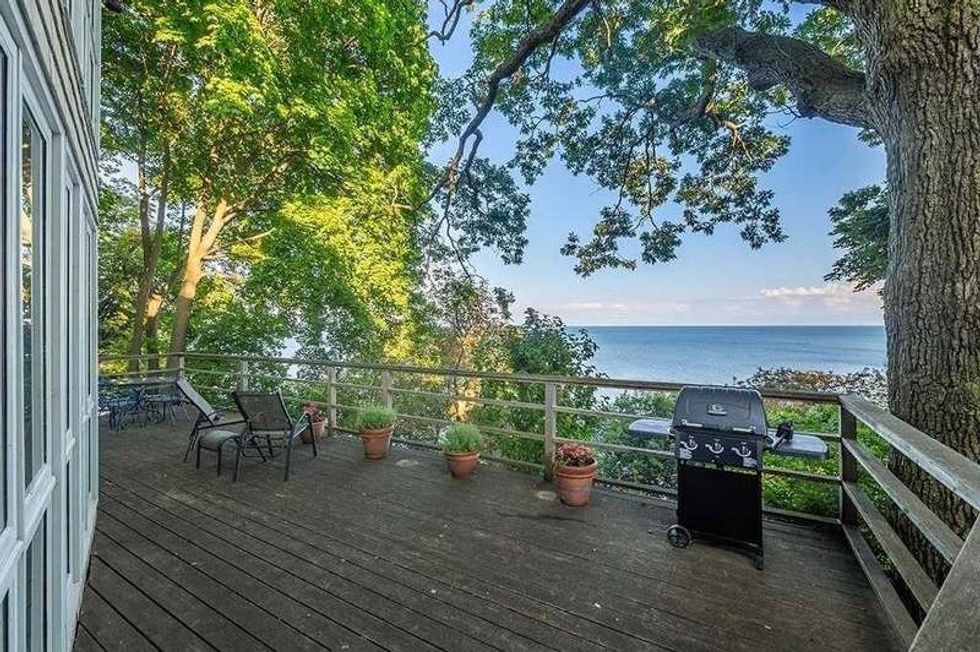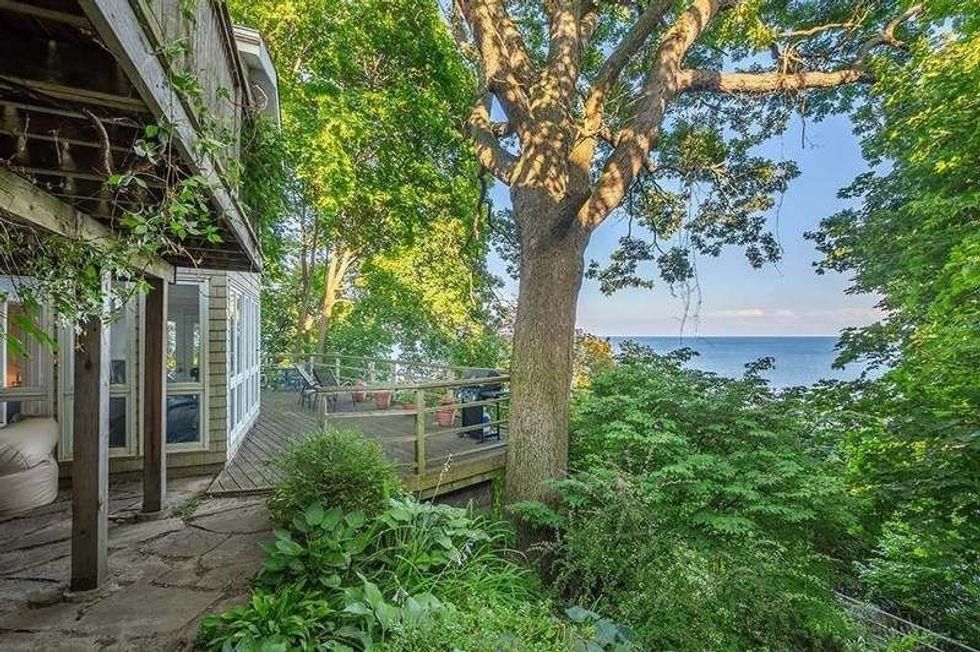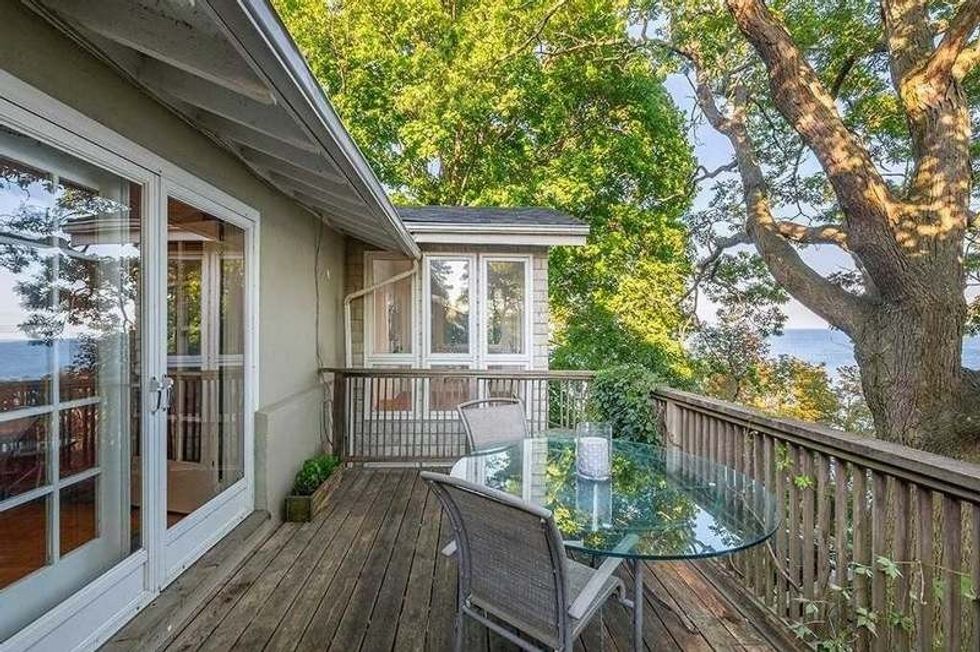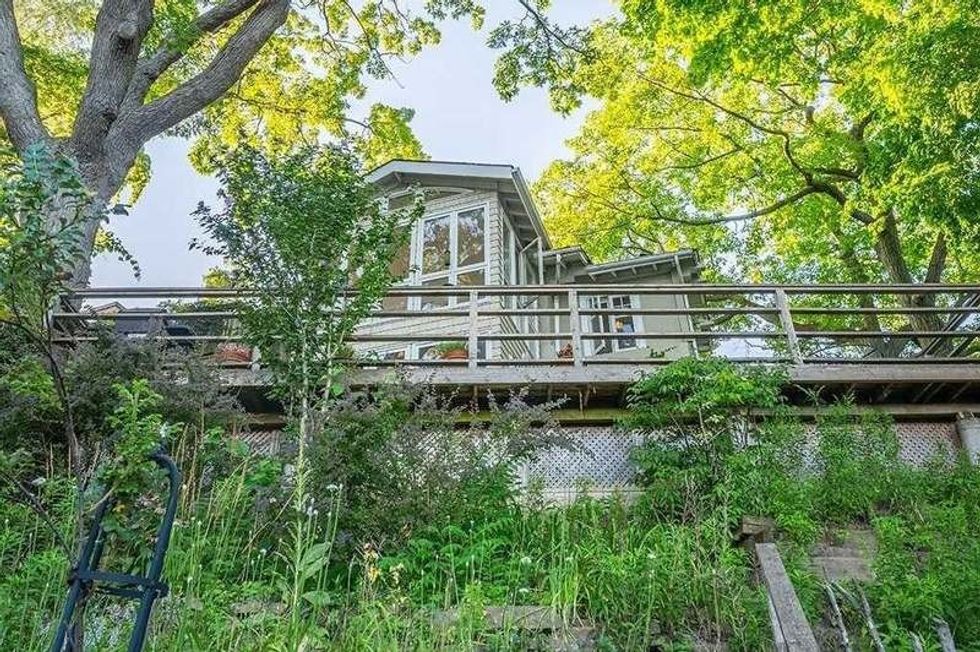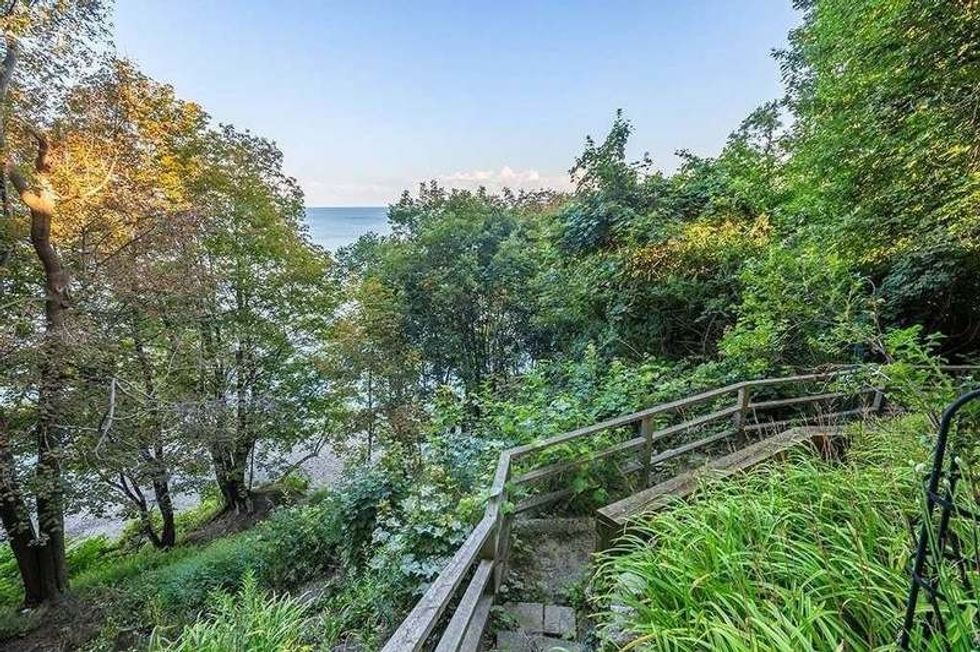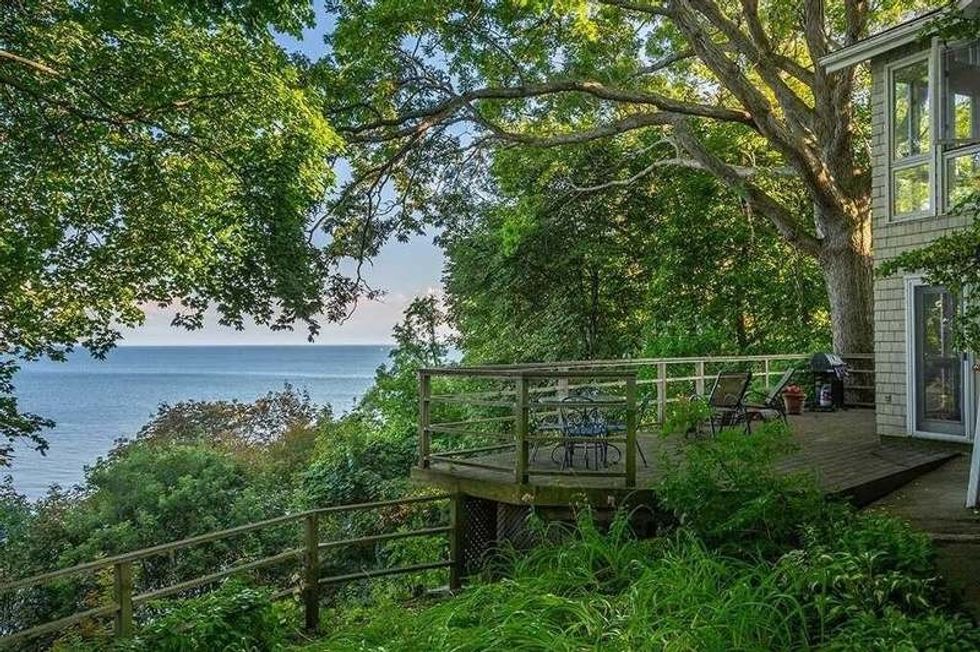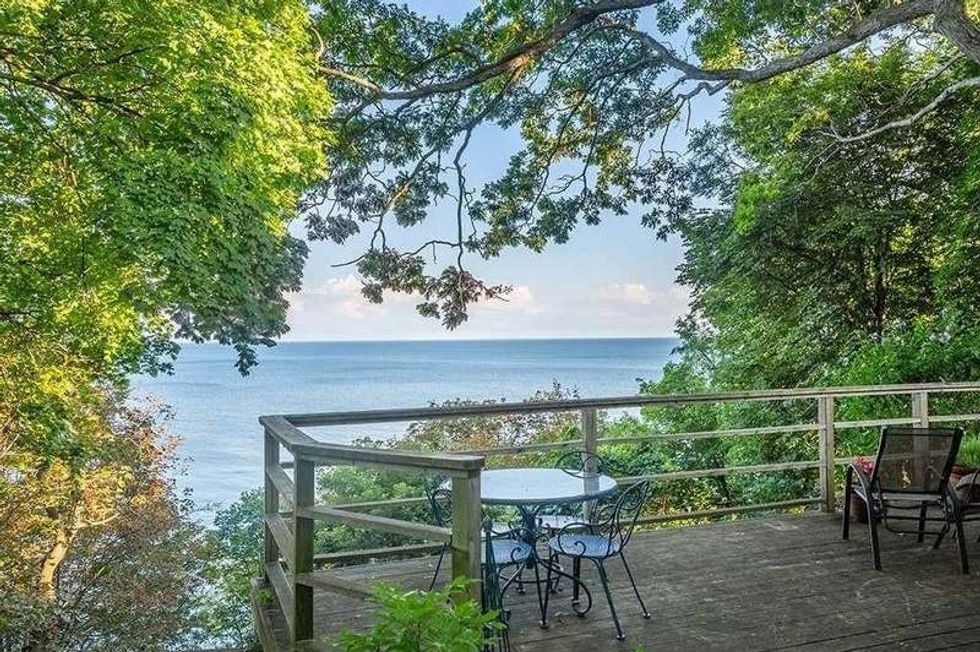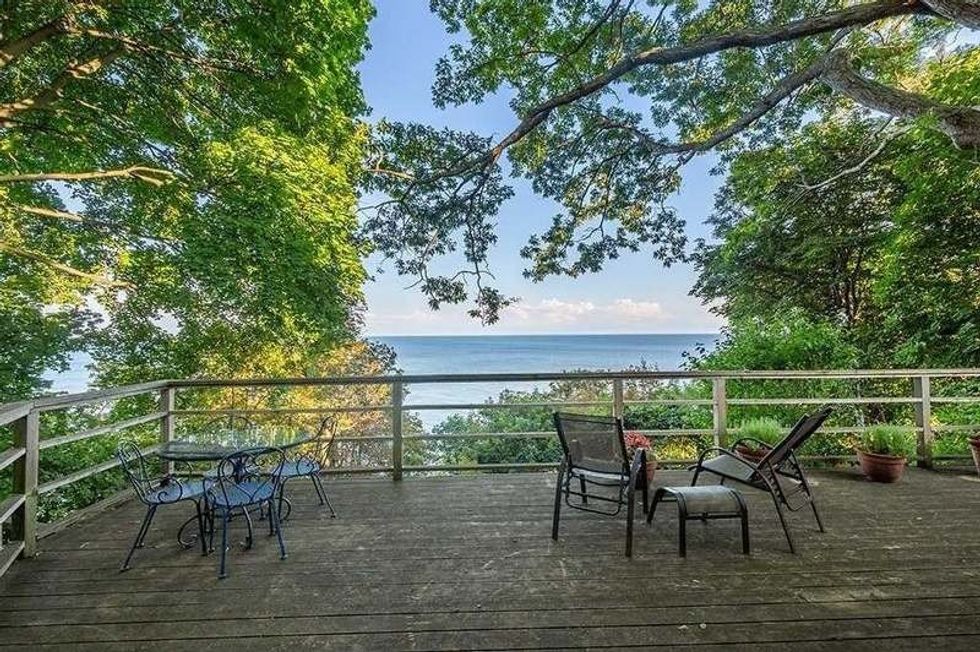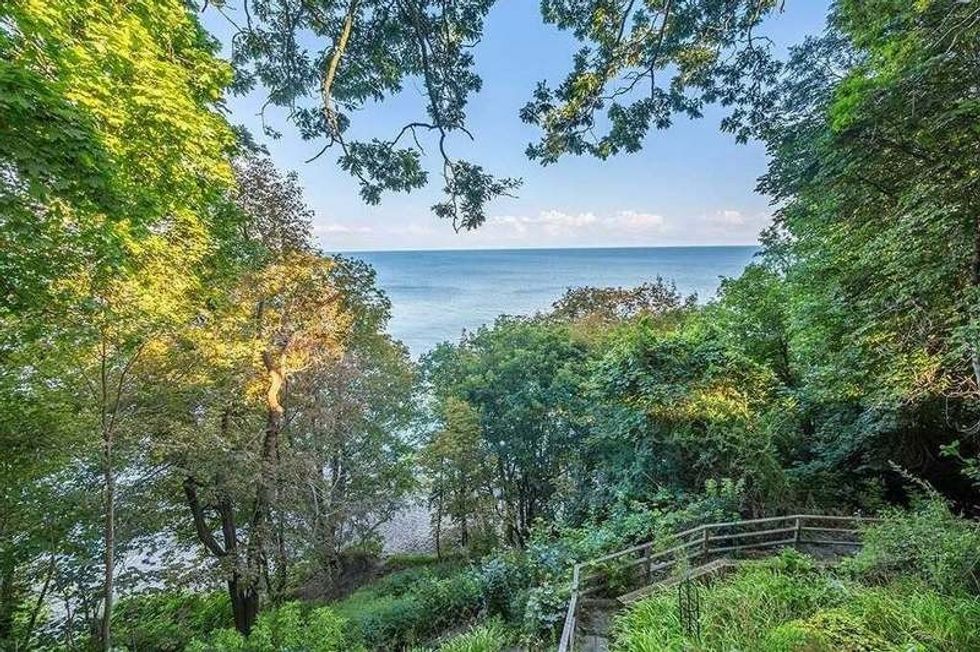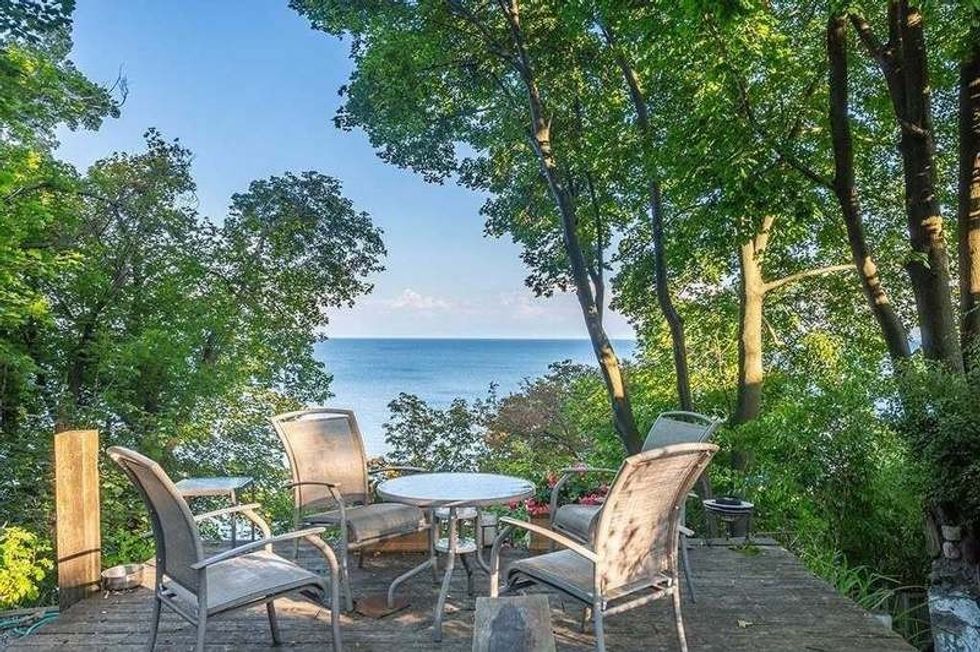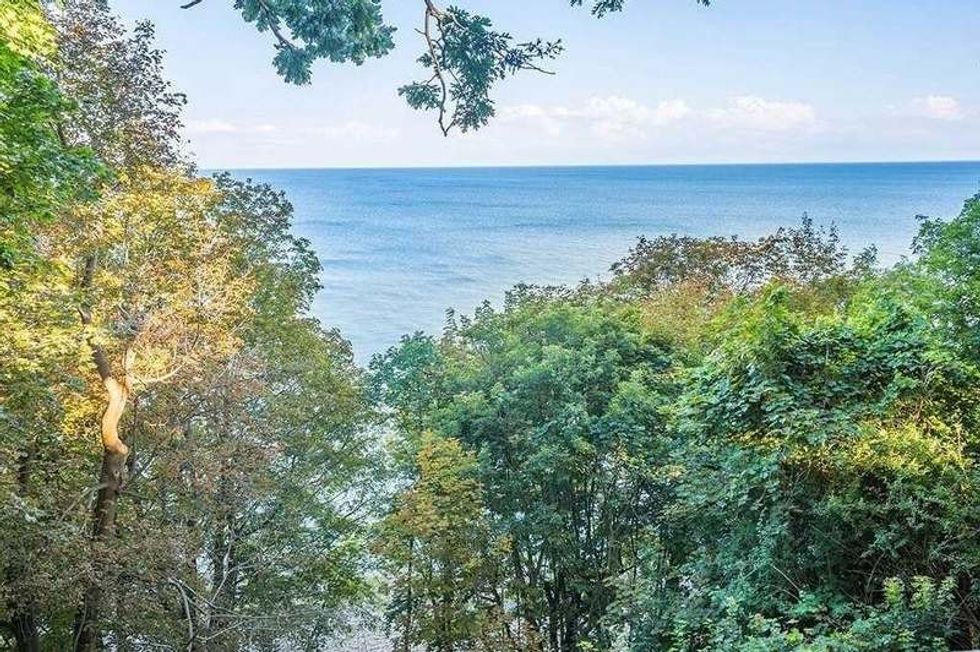 Listed Luxe