As cases of COVID-19 continue to rise, once again, across the City of Toronto, the team behind the TTC's Rocketman app has developed a web-tool that allows users to gauge vehicle crowd levels.
TransitCrowds.com allows public transit riders to search their bus route to see historic transit crowding trends by stop; with the information gained, users can make informed decisions about their transit trips, allowing them to potentially avoid riding during the busiest transit times.
---
The web-tool uses automated passenger counter data from the TTC, and self-reported rider data, which can be shared in just one click on the Rocketman app. Information is broken down by location, time of day, and day of the week, and the information is then designated as either low risk, some risk, or high risk of crowds.
In developing the web-tool's data reporting, a figure of 30% capacity was used to inform risk bands. As it stands, the designations are as follows:
Low Risk of Crowds - 0-12.5% average capacity
Some Risk of Crowds - 12.5-30% average capacity
High Risk of Crowds - +30% average capacity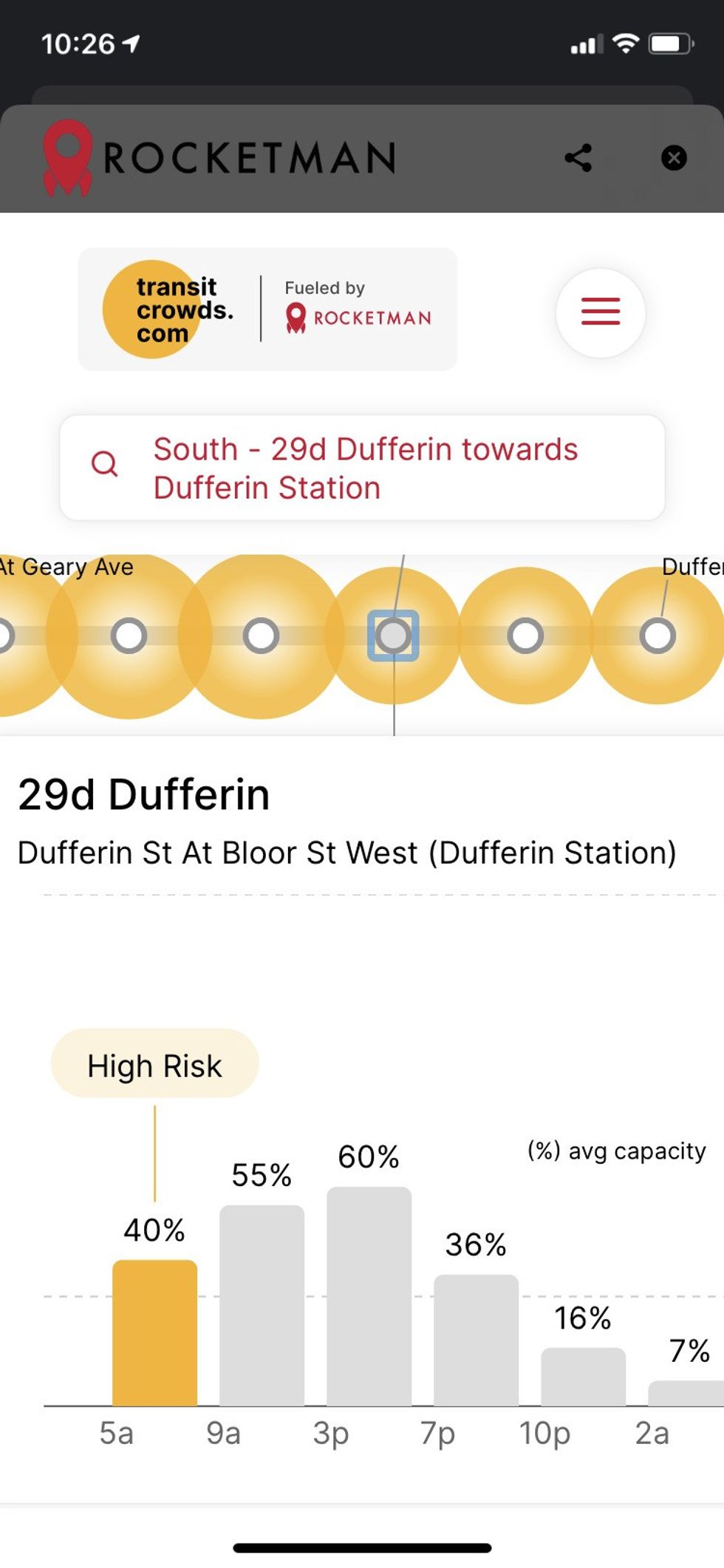 On the Rocketman app itself, riders are able to report crowdedness data in the moment, as it happens.
Divided into three options: Not Crowded, Getting Crowded, and Crowded, the "most reported" data in-app shows what current riders have shared a given vehicle's status to be within the last 30 minutes.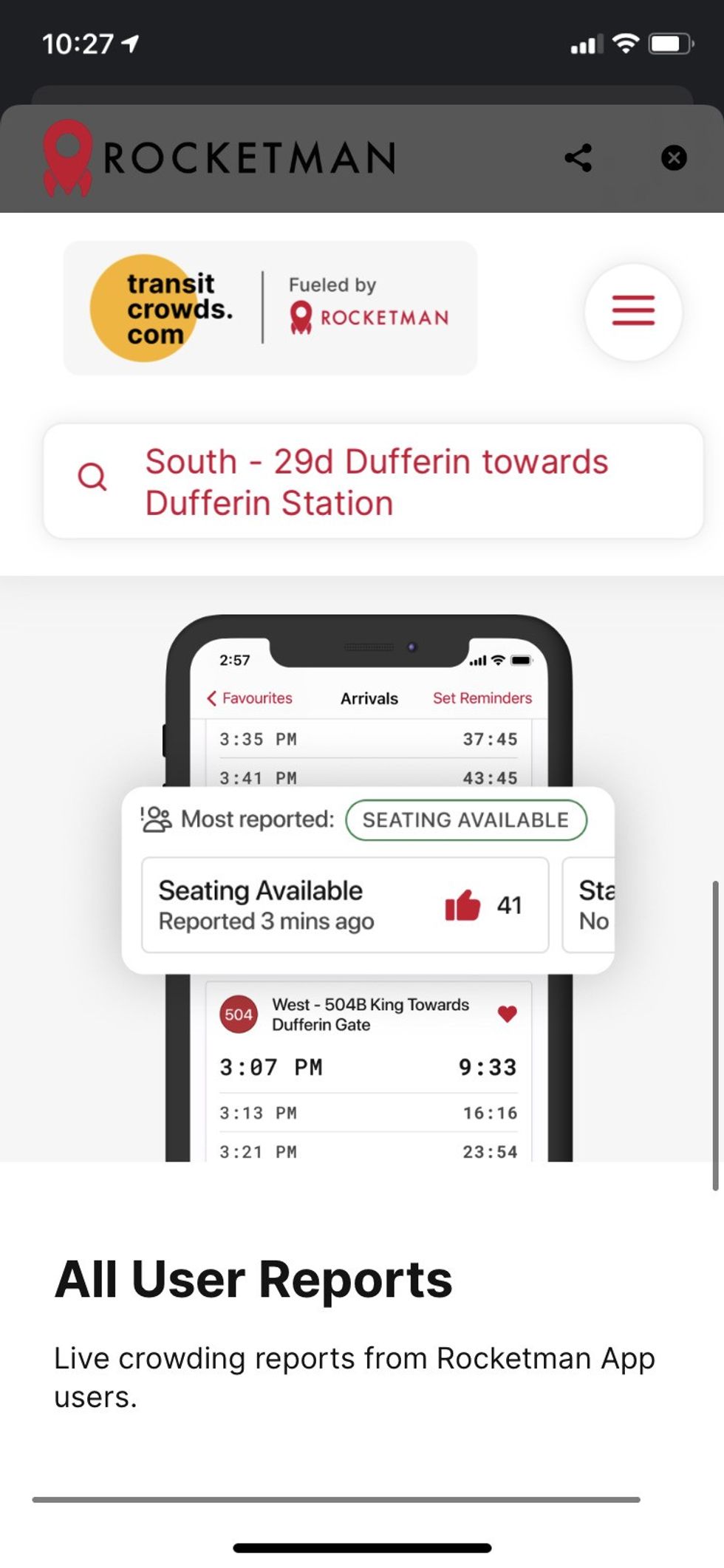 The Rocketman team recommends the following actions if you learn the vehicle you were hoping to hop onto next has been reported as crowded:
Get on the same bus at another stop: crowding levels are tracked by stop, so check out nearby stops for changing levels (for example, if a load of students get off at a specific stop for school).
Change your travel time: though not necessarily realistic if you need to be at work at a specific time, this option can be selected if you're taking the bus to get groceries or head to the park.
Change your route: check out other stops in the Rocketman app to see if you can get where you're going another way.
Ontario News