A new 14-storey mixed-use rental complex could bring 270 residential units to a North York neighbourhood if a proposal from a developer is approved by City planners.
Last month, developer Almega submitted an application to the City of Toronto seeking Official Plan and Zoning By-law amendments to permit the development of the rental complex that would bring a mix of market and affordable units to 824 Sheppard Avenue West -- which is about a kilometre east of Sheppard West subway station.
---
If approved, the development would feature an "architecturally distinctive" 14-storey mixed-use rental building fronting onto Sheppard Avenue West and a 6-storey building fronting Cocksfield Avenue, connected by a 3-storey podium.
The site currently contains three buildings comprised of two 2-storey buildings with at-grade commercial/retail uses and 14 residential rental units above.
READ: Yorkdale Holiday Inn to Be Replaced With Multi-Tower Development
The proposal would contain a total gross floor area of 19,483 square metres, including 15,872 square metres of residential gross floor area, 462 square metres of retail gross floor area, and a proposed daycare use with a total gross floor area of 360 square metres.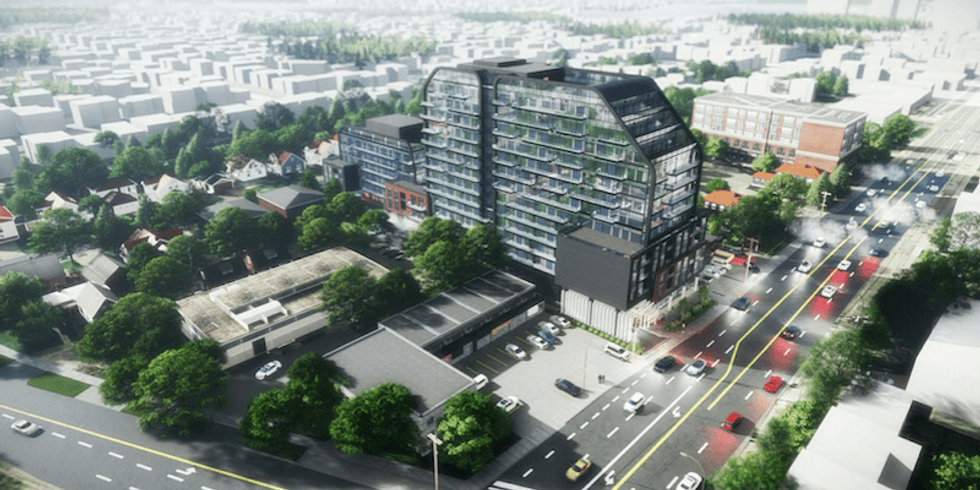 824 Sheppard Avenue West/Rendering submitted to City of Toronto
Designed by Chamberlain Architect, the building would house a total of 270 residential rental units including 30 bachelor units, 162 one-bedroom and one-bedroom plus den units, 62 two-bedroom and two-bedroom plus den units, and 16 three-bedroom units. Of the 270 units proposed, 54 units will be affordable rental units.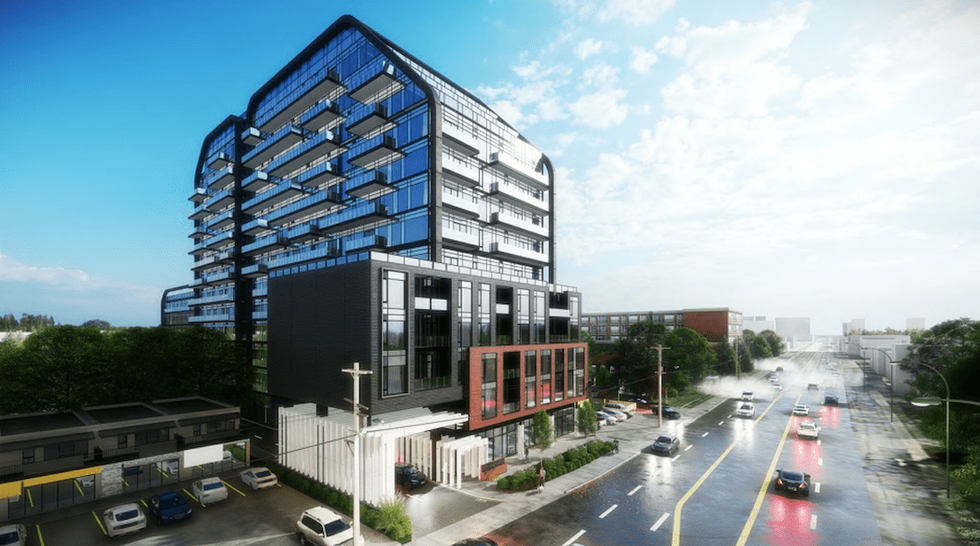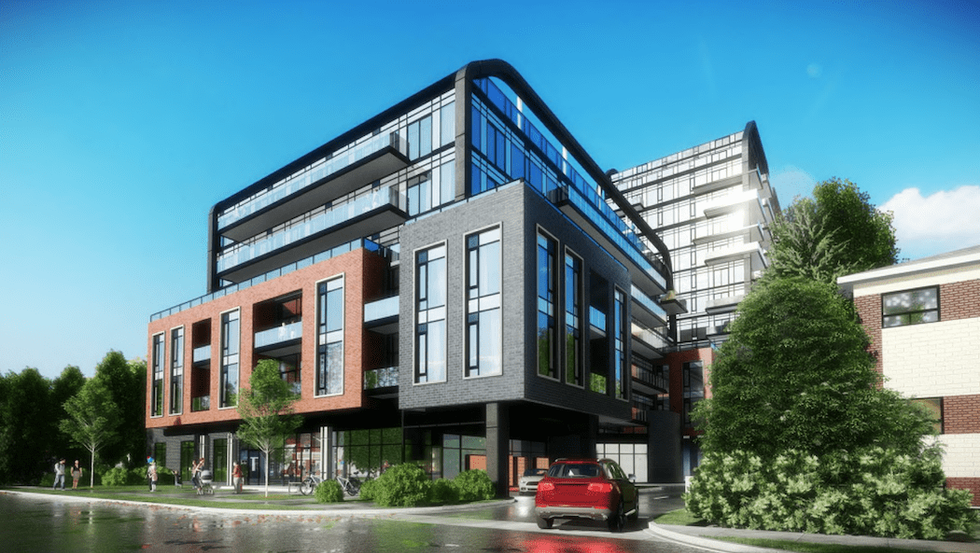 The proposal also calls for the construction of two levels of underground parking containing a total of 213 parking spaces, including 197 parking spaces for residents (including 9 barrier-free parking spaces) and 16 parking spaces for commercial uses and visitors.
Renting