As April is Earth Month, it's an opportune time to reflect upon and discuss the increasingly complex challenges posed by climate change -- and the real estate sector is no exception.
---
The consequences of a changing global climate have already started to directly affect where and how people live in Canada. Wildfires, floods, hurricanes, and intense storms have shifted once-theoretical discussions of mitigation to a much more pressing practical agenda -- and raised new questions of the cost to homeowners.
For starters, the risks of climate change are reflected in Canadians' home insurance premiums; properties that are located in flood plains, or other areas at risk for natural disasters, are already subject to higher rates. Over the past decade, the average annual cost of claims for property damage or losses due to severe weather has quadrupled in Canada to about $2B a year. The global reinsurance companies that underwrite homeowners' policies for insurers have already started to revise their rates based on the risk profile of Canadian homeowners. This is something that is directly reflected in the rates for coverage.
READ: CHIC New Group Created to Educate Buyers About Waiving Inspections
As well, whether or not a home is at increased risk can be easily overlooked by prospective homebuyers, especially in an intensely competitive market characterized by a chronically tight inventory of houses. Buyers are increasingly making unconditional offers that forego home inspections, and sellers no longer feel the need to incur the cost of a pre-inspection report for prospective buyers, as they once did. In fact, according to the Ontario Association of Certified Home Inspectors, only about 15% of residential re-sales now include pre-closing inspection.
Realtors Must Do Due Diligence on Climate Risk Education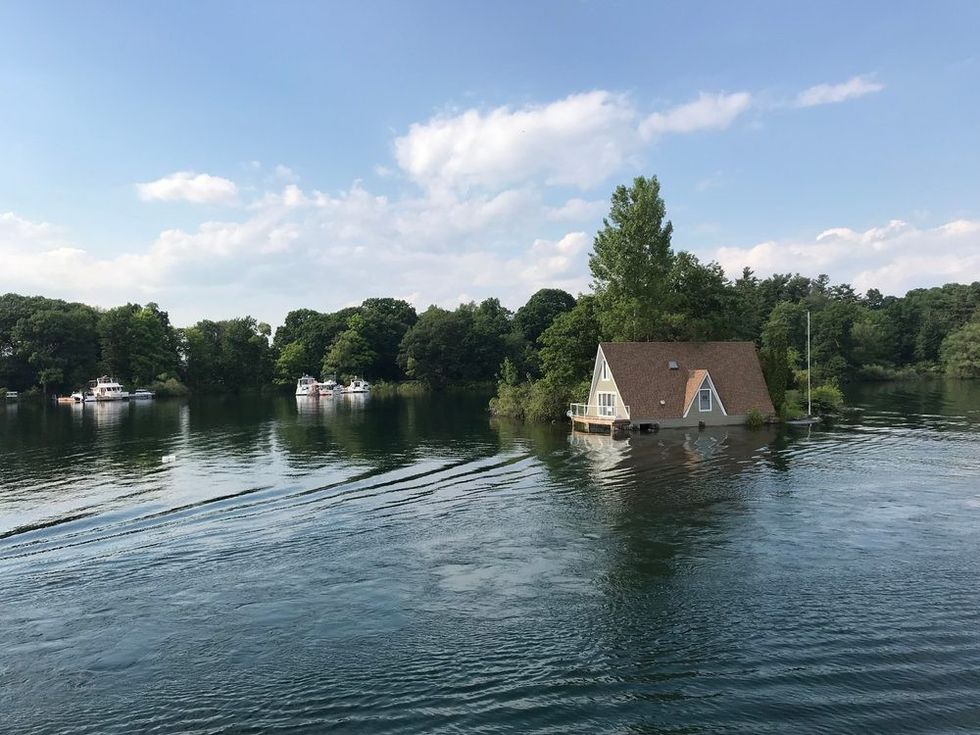 St. Lawrence river flood in Thousand Islands, Ontario
Buyers' willingness to forego that opportunity to assess the physical structure of a home before they purchase it, is increasingly a factor in the cost of home ownership. As a result, any potential vulnerability -- based on evolving building codes or other mitigation factors -- is something that agents should be willing to flag proactively. All the more if they aspire to be trusted advisors, with long-term client relationships.
Canadian realtors can educate themselves and their clients by developing and delivering fact-based, standardized guidelines and tools about climate change risks. Their market experience provides a unique opportunity to help everyone involved in a transaction to better understand the implications of everything from the location of a house to the structural options for mitigating climate change to the rising costs of home insurance. 
The intersection of realtors and climate science is already underway in the US where several brokerage firms have partnered with resources such as ClimateCheck, an app that provides their clients with detailed climate risk information on any US address. (It is reportedly coming to Canada in the future.) Another online tool, FloodFactor, provides them specifically with flood risk assessments for any US address.
The Broader Conversation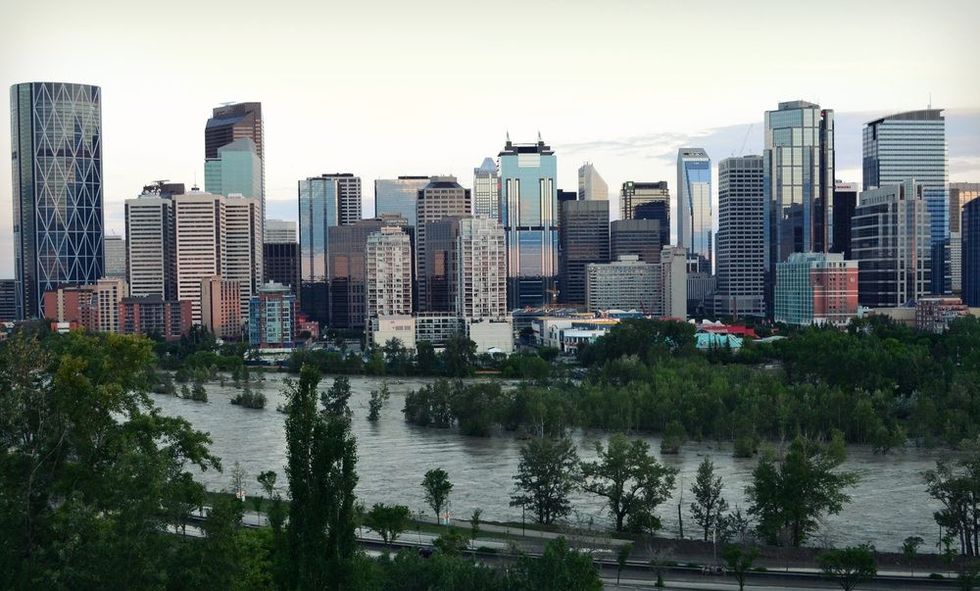 A collective conversation about climate change is also shaping up to be part of a broader public interest. After all, taxpayers are directly impacted by the costs of climate change on housing via the Canada Mortgage and Housing Corporation, which covers about 90% of all insured mortgages.
The crucial steps forward will require a high degree of collaboration among diverse stakeholders, including realtors.
For example, the City of Calgary began working with the Calgary Real Estate Board to provide flood mapping data to realtors following the devastating 2013 floods. In the Petite-Nation River region of Quebec, which was ravaged by floods in 2017, there are now tools to track flood risk management in the region. The Insurance Bureau of Canada has also partnered with the Federation of Canadian Municipalities on reports that begin to quantify the cost of climate change mitigation at the municipal level.
By proactively helping their clients to address the realities of climate change, Canadian realtors will thrive by learning more and sharing that knowledge in new ways. And Earth Month seems as good a time to start as any.
Peer Review