Real Estate News
Reactions to Ontario's Budget Range from Frustration to Relief on Housing Front
The Ontario government's budget was a bit of a nothingburger on the housing front.
In other words, it revealed few things we didn't already know about Premier Doug Ford's housing agenda. There were no real surprises. Dubbed "Ontario's Plan to Build," the provincial budget — released on Thursday — repeats many of the housing initiatives that were announced earlier in the More Homes for Everyone plan, which received Royal Assent on April 18. 
It proposes to implement a long-term strategy to address the housing crisis — informed by recommendations of the Housing Affordability Task Force (HATF) — and increase housing supply by building 1.5M homes over the next 10 years. These include the province's objective to implement a long-term plan to address the housing crisis. It also re-stated the direction of $19.2M to address the backlog currently experienced by the Landlord and Tenant Board and Ontario Land Tribunal, as well as the $3B previously allocated between 2020 and 2022 to support community housing and prevent homelessness. 
Furthermore, the budget re-states an increase of the non-resident speculation tax rate to 20% (which was announced March 29), along with the elimination of rebates specific to international students and foreign nationals working in Ontario. The budget also reiterated previous commitments to spend $61B on public transit over the next 10 years — something that goes hand-in-hand with the creation of new homes.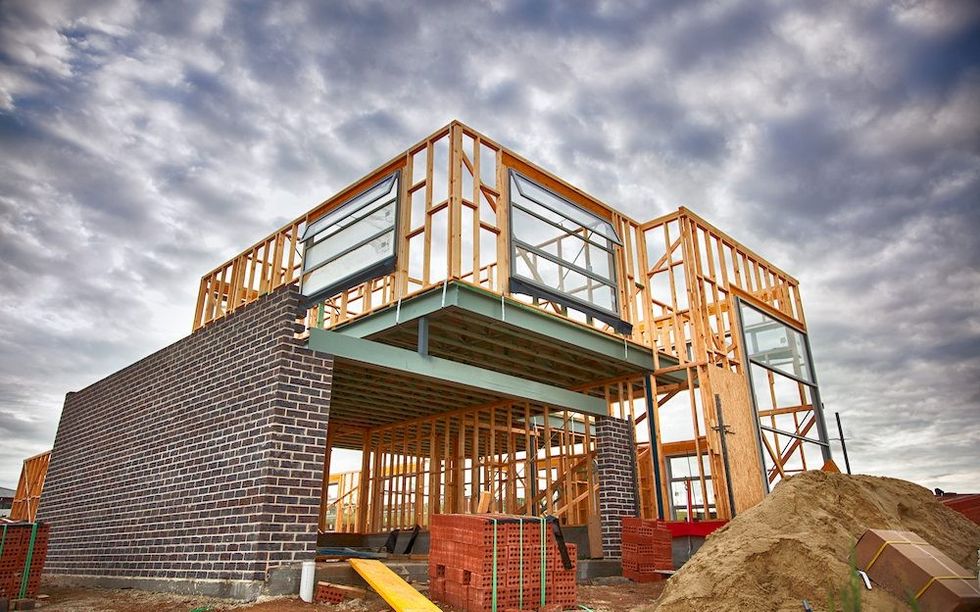 The reactions to the recently-released budget range from praise to frustration, depending on who you ask. 
"There is a lot of money being put aside for transit expansion, and that's a good thing to see. We know that transit and housing are very connected; intensifying around transit makes a lot of sense," says Bilal Akhtar, a volunteer member of More Neighbours Toronto, a pro-housing movement. "This government has shown a lot of willingness to ask municipalities to increase density and zoning around transit stations."
However, Akhtar says the budget is lacking in certain areas. "The budget doesn't make any mention of investments social housing, for one," says Akhtar. "And its forecast for housing starts for the future is really a continuation of the status quo, rather than the target of doubling it by the end of the decade; something that the Housing Affordability Task Force — which was commissioned by this very government — recommended. So, we don't see this budget opening a path there. That's really the biggest drawback." 
READ: Mississauga Criticized by Advocacy Group for Task Force Response
Akhtar says that Ontario's relentless affordability crisis should have had more air time.
"It would have been nice if they had made more of a mention to the housing affordability crisis and a stronger commitment to addressing the task force recommendations from two months ago," says Akhtar. "Politicians get to set the narrative. In this case, they are just letting the opposition setting the narrative instead of owning the narrative on housing — which is a huge issue. At this point, it's more of a platform than a budget because it may not pass before the election."
This isn't the first time someone More Neighbours Toronto has spoken out against Ontario's housing agenda. The organization was vocal in its disappointment that Ford's government didn't remove exclusionary zoning as proposed by the Task Force, when they passed the More Homes for Everyone Act. In a tweet last week, however, More Neighbours Toronto praised Ontario's PC party for its commitment to housing over the long term.
"We need to increase home building in this province — a huge opportunity for workers and supply chains — if the next generation has any chance at attainable housing in their lifetime," it reads.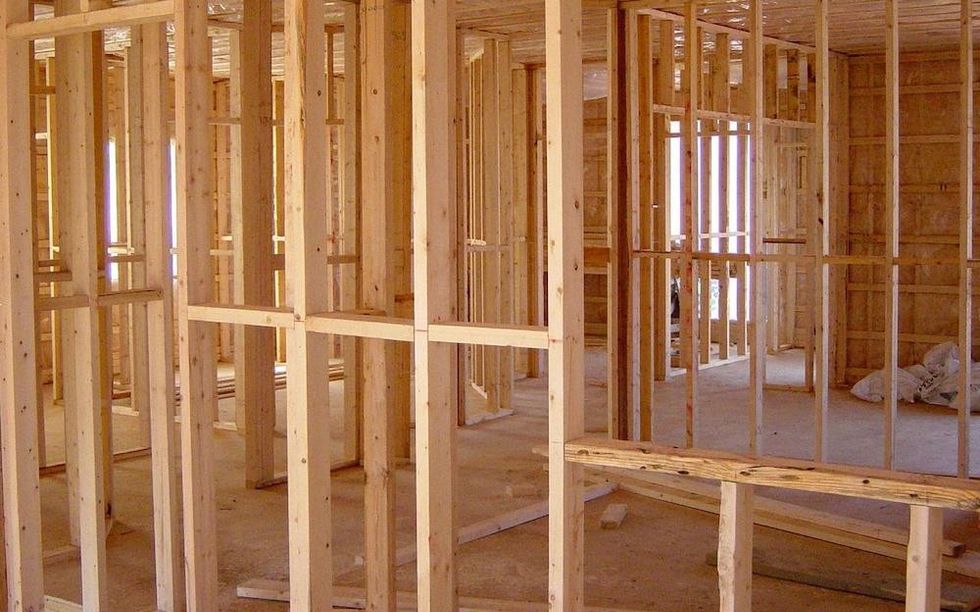 Construction Industry Welcomes Supply Initiatives
Not surprisingly, the Residential Construction Council of Ontario (RESCON) is pleased with Doug Ford's government's commitment to tackling housing supply. "Housing supply is a major issue in Ontario and escalating prices threaten to derail our economic recovery," says RESCON president Richard Lyall. "We applaud the government for taking forward-thinking action and pledging to deliver a housing supply action plan every year for the next four years, with policies and tools that support multi-generational homes and missing middle housing."
In a press release, RESCON also applauds the additional funds that have been announced for skilled trades training. This includes $114.4M over three years in the Skilled Trades Strategy to simplify the system and break the stigma associated with the skilled trades; $15.8M to the Skills Development Fund for 2022-23 to expand training facilities; and $6.9 million over three years to enhance the Investing in Women's Futures Program.
RESCON says it echoes Ontario's call for the federal government to expand Canada-Ontario Labour Market Transfer Agreements, which gives the province additional funds and flexibility to address labour market needs. "Domestic recruitment and retention alone will not sustain the construction industry's labour needs," says RESCON. RESCON also says it's pleased the province is investing another $15.1M over three years in the Ontario Immigrant Nominee Program.
RESCON also highlights the $204M the budget sets aside to improve access to mental health and addiction services. "This additional funding is important as RESCON works to reduce the stigma in construction around mental health and addictions challenges amongst workers in our industry," says RESCON.
While the Building Industry and Land Development Association (BILD) also welcomes the supply-side initiatives outlined in the agenda, it says that supply is just one piece of the housing crisis puzzle.
"There is an overwhelming consensus that there is only one path to solve the current housing affordability crisis facing the GTA; more supply," says Dave Wilkes, President and CEO, BILD. "BILD welcomes the provincial government's focus on addressing this issue, but more needs to be done to ensure that we make the fundamental changes that are required to balance our housing market. Nothing less than a compete rethink of our planning and approvals process will achieve this change. Doing this will ensure that prospective owners have more choice in new housing and bring more supply to the market to address ongoing affordability issues."
While the budget is celebrated for its supply-side agenda, it comes at a time when some — like head BMO economist Douglas Porter — are calling for a cooling the relentless lack-of-supply narrative as the seemingly single culprit for Canada's housing crisis. Just last week, Statistics Canada data revealed over 92,000 dwellings in Toronto are not permanently occupied.
Nonetheless, the consensus that more supply is what Ontario needs is clearly shared by many.