Toronto
Hume with a View
Rail Deck Park a Painful Reminder of Why Toronto Will Never Achieve the Greatness it Craves
There's so much wrong with the way Rail Deck Park met its demise this week that it's hard to know where to start.
So let's begin at the beginning: the Local Planning Appeals Tribunal's decision on Wednesday to put private profit ahead of the public good was deeply worrying, profoundly offensive, unethical and disturbingly anti-democratic.
LPAT's ruling tells us that the right of developers to do as they please takes precedence over city council's decision to use the site for a 21-acre downtown green space. The land, which runs west from Blue Jays Way to Bathurst on top of the CN rail yard, was to have been the location of an elevated park, a desperately-needed amenity in a part of Toronto already awash in high-rise residential buildings.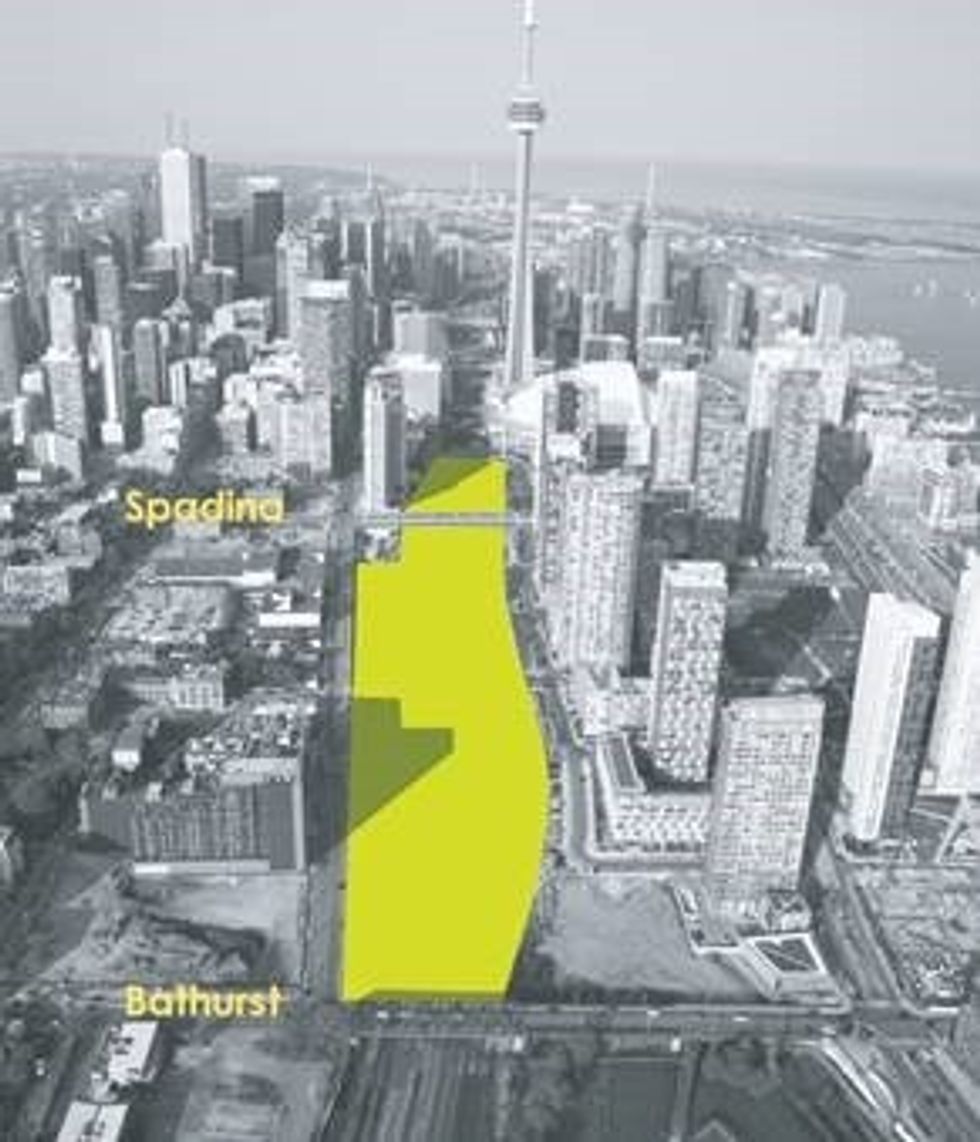 But according to LPAT, the city is less entitled to control its future than the development industry. The tribunal, the much-despised Ontario Municipal Board by another name, is a quasi-judicial provincial agency that has the power to override decisions made by the democratically elected council of Toronto. By contrast, the members of LPAT, many formerly of the OMB, are appointed by Queen's Park and responsible to no one, least of all those affected by their decisions. A relic from a time when Ontario was even more of a provincial backwater, the tribunal is a major reason why Toronto and Ontario will never achieve the greatness of which they believe themselves capable.
But the province's habit of political interference runs deep; not so long ago, Ontario Premier Doug Ford, whose contempt for local governance knows no bounds, cut Toronto City Council in half during the 2018 municipal election. For once, the city struck back and launched a legal challenge. The case is currently before the Supreme Court of Canada, which should release its decision soon. Though allowed by Canada's woefully inadequate constitution, this blatant attack on civic democracy fits into a pattern of anti-city, anti-Toronto, behaviour entirely characteristic of a rural rump of a provincial government that ranks among the crudest ever elected in Ontario.
The torrent of MZOs (Ministry Zoning Orders) issued in the last few years is another example of the lengths to which Ford's developer-cosy regime is prepared to go to please its developer masters. And let's not forget the undermining of provincial conservation authorities. Adding insult to injury, Ford appointed Norm Sterling, former premier Mike Harris' environment minister who presided over the Walkerton tragedy, to replace David Crombie after his resignation as chair of the Greenbelt Council.
Not that the Tories need to lean on LPAT; it is as amenable to the development industry's needs as was the OMB before it. Playing the how-many-angels-can-dance-on-the-head-of-a-pin game, the tribunal decided in favour of developers because they own the air rights. In its wisdom, LPAT ruled that air rights matter more than civic government and the democratic process that gave rise to Rail Deck Park. On the other hand, the board was right that the city did little to advance the idea. After a flurry of press conferences and announcements back in 2016, the city wasted no time in dropping the ball.
"Although I respect the Local Planning Appeals Tribunal's decision," Mayor John Tory said Wednesday, His Worship did summon the gumption to admit he was "deeply disappointed." It fell to Councillor Joe Cressy to call a spade a spade: "This decision," he declared, "reflects the flawed process whereby the provincial LPAT can overturn the City of Toronto's ability to plan for our future."
Flawed is one way of describing a system that is an insult to Toronto and every other city, town and village in Ontario.
And to be frank, the Toronto planning department is all but useless. A short walk down almost any street in the city is enough to reveal the shocking extent of its failure to impose any sense of order and coherence on this fast-growing city. But even that doesn't justify LPAT; if anything, LPAT allows the department to duck any responsibility for its empty posturing and comforting irrelevance. Not until the city becomes master of its own house and, therefore, answerable to the people who pay taxes and vote locally, will planning become meaningful. Until then, it is little more than a sham process designed to convince Torontonians into thinking they actually have a say in their city's future.
They don't.
LPAT's blithe dismissal of Toronto's aspirations was yet another kick in the teeth of a city that spends too much of its time and energy going through the motions. How nice that our mayor has such respect for a system that has so little for him. How much nicer if he and the bullies at Queen's Park showed some respect to the city.