A 31-storey hotel built on top of a heritage building is being proposed for Toronto's historic Distillery District in the coming years.
---
Developed by Gupta Group, the project would be located on the northeast corner of Mill and Trinity streets, a site that currently houses a former industrial building known as Rack House D. The proposed hotel development includes a 31-storey tower consisting of a three-storey podium, which would incorporate the heritage facades of Rack House D, with 28 floors above it.
According to the recently submitted plans, the project would span 26,994 m² and be entirely dedicated to hotel space, with 392 hotel suites.
READ: A 45-Storey Mixed-Use Tower Could Soon Rise at King and Spadina
Submitted application documents say the new tower will feature a contemporary architectural design that will be built with materials that are complementary to the heritage building.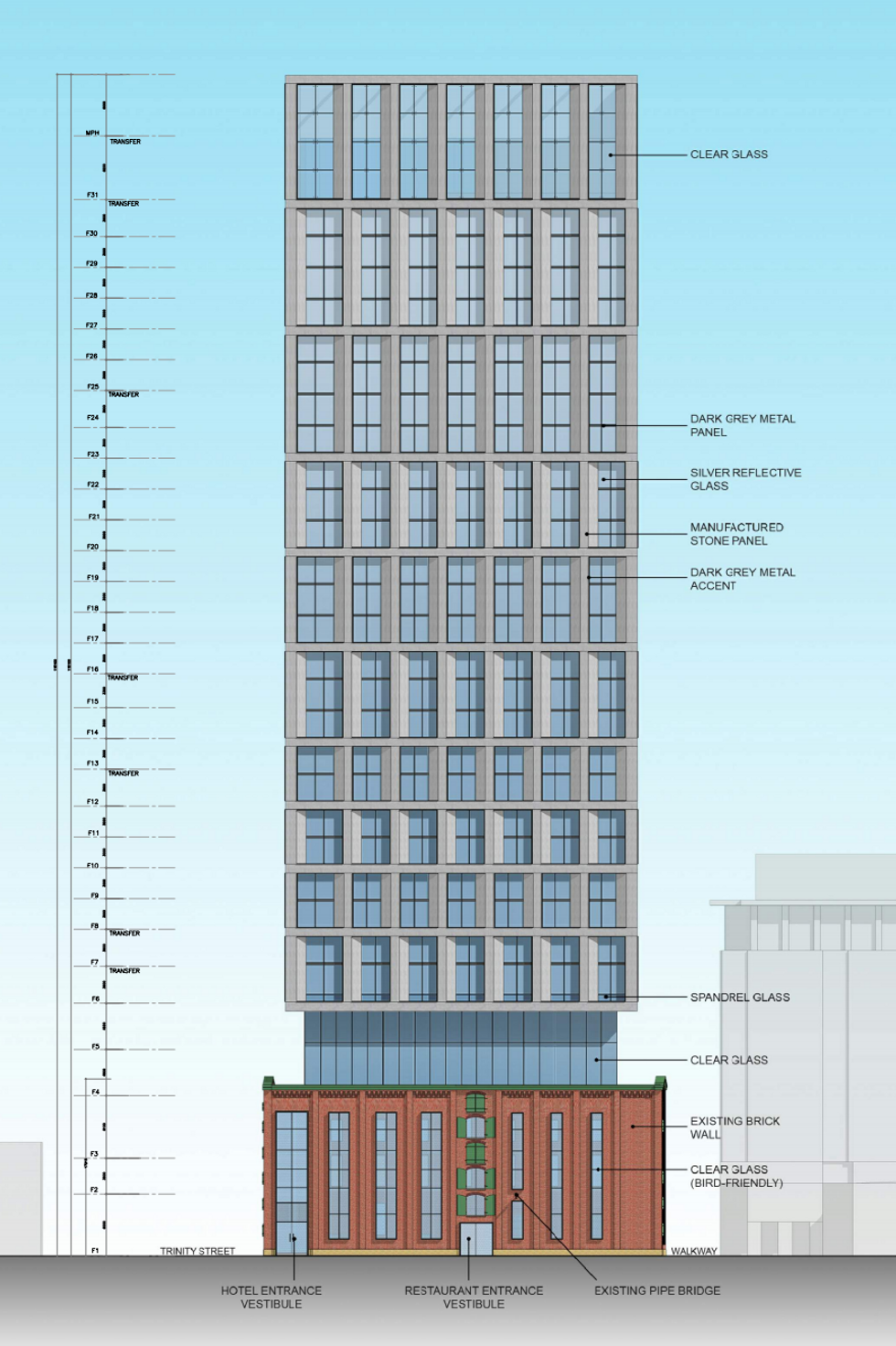 Rendering submitted to the City of Toronto
A heritage impact assessment for the project says the grounds near the site would need to be excavated to construct several underground floors, which would contain space for 80 parking spots, mechanical, and back-of-house areas.
The ground floor level would contain a double-height hotel reception area, a breakfast bar and kitchen, back-of-house space, and a loading area.
The second and third floors would contain back-of-house space, meeting rooms, and ballrooms, while the fourth and fifth floors above the heritage podium would house meeting rooms, a gym, and a spa.
There are currently no hotels in the Distillery District proper.
Community