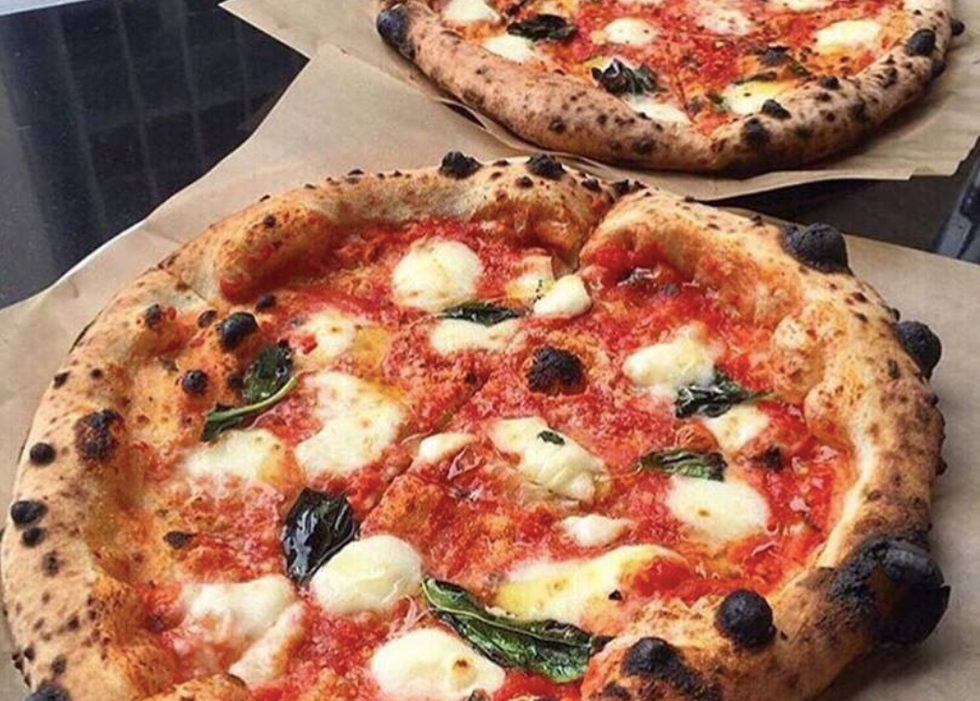 Free pizza is like a magic spell. It fixes everything.
---
It's been dreary fall weather the last few days, but I have something to make it all go away.
Free. Pizza.
As per tradition, Pi Co. will be dishing out some free slices on Tuesday, October 2 to celebrate their expansion across Toronto.
The local Neapolitan-style pizza shop will be treating their new home to some tasty pizzas at its recently opened location at 130 Spadina Avenue.
The pizza will be served from 12:00 p.m. to 3:14 p.m.
(3.14 ... like Pi ... Get it?)
In the past, these free pizza events have seen around 500 to 1000 people lining up to get their totally free and totally delicious slice, so make sure to snag a spot early.
Who Is Pi Co.?
Pi Co. was founded by childhood foodie friends Marc Askenasi and Sam Hazan. They knew it was time to think outside the traditional cardboard pizza box and unleash a whole new restaurant concept.
So, faster than you could say quattro formaggi, Pi Co. was born.
Pi Co. makes its pizzas fresh to order, with the toppings you specify, to offer the quality of a high-end pizzeria. However, its take-out style and fast service make it as convenient as a local pizza joint.
So start dreaming of free pizza Toronto. It's coming your way.
Toronto