You rise to bird song; the melody pours through the balcony door, which you'd left open just a crack so you could savour the fresh air through the night. 
The sun is rising and, as your coffee cup receives its first fill of espresso from the countertop machine, you step out to the balcony for a proper sunrise stretch. Standing in the crisp morning air, you gaze upon an endless canopy of green. A deep breath reinforces your love for ravine-side living: the air is sweet, fresh and pure.
---
All this, while the greatest amenities of Toronto's east end are just down the street. 
To many a city-slicker, the above may sound like a mere revery. But take heart: it's a dream that can come true, and more easily than you might imagine. This vision becoming a reality comes down to one special boutique development set to rise over Colonel Danforth Park.
Perch Condos, a 168-residence project fromFirmland Developments Corp., will serve as an ideal addition to an already-beautiful pocket of Toronto's east end, bridging the gap between the natural world and luxurious, urban living.
WANT TO LEARN MORE? SIGN UP FOR THE PERCH CONDOS & FIRMLAND DEVELOPMENTS ECONOMIC FORUM HERE
The aptly-named, inspired endeavour will see its residents perched among the treetops within spaciously-designed suites, all with access to inspired amenities and -- perhaps most highly coveted -- breathtaking views of both Highland Creek and Toronto at large.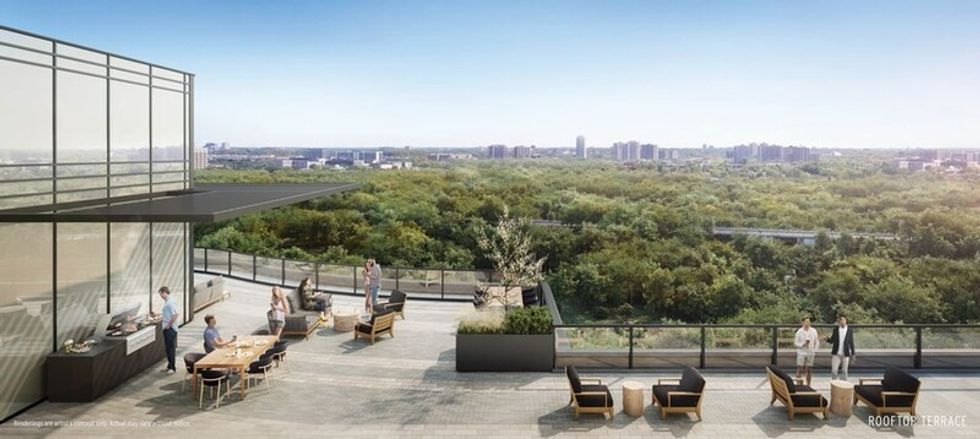 The "Where"
Indeed, urban living is optimal for many. Access to workplaces, shopping, restaurants, schools, and more, all via a transit system that's built into the city's infrastructure for the sake of convenience and cost-effectiveness. City life means a wider variety of cuisines, more diverse activities, and larger circles of friendship than can be found in most rural regions -- all these facets come together to cover solid square-footage where the grounds ofhumans' most basic needs are concerned.
The caveat to these benefits, however, can be a loss of connection with the natural world. Instead of trees outside the average Torontonian's window, many a city-dweller will gaze outside only to see another building staring back at them.
But, proving that there's no need to sacrifice convenience to get closer to Mother Earth, Perch is popping up in a place that could easily be called "perfect."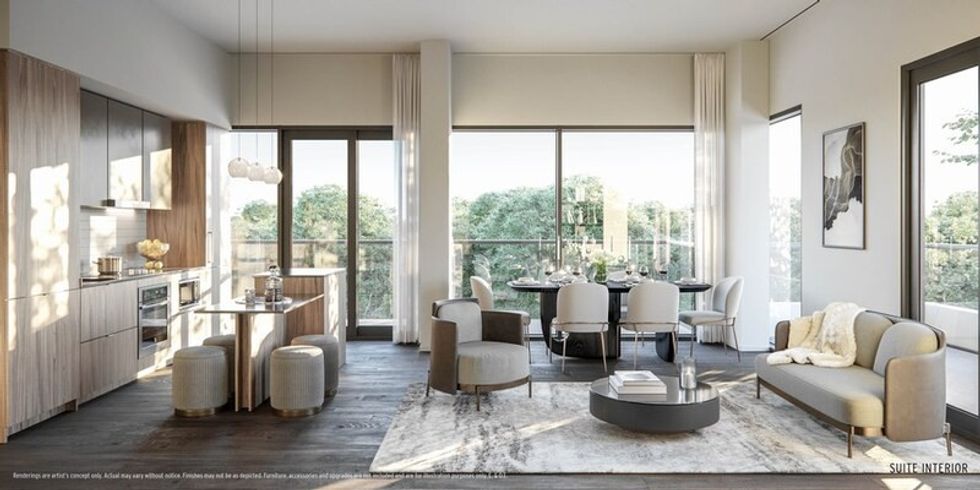 The area that surrounds Perch Condos is one of Scarborough's most stunning pockets. The lush locale means, for residents, no-fuss access to greenery, parks, nature trails, and beaches along Lake Ontario. Colonel Danforth Park rests at the base of the boutique development, while Morningside Park -- ideal for picnics and nature walks -- is just a short jaunt to the west. A stroll through Colonel Danforth will bring you down to Lower Highland Creek Park; head a little further south and you'll find yourself at East Point Park and the Great Lakes Waterfront Trail.
To say the project is surrounded by nature is an understatement, and future residents will only benefit from all the ecology at their feet.
What's even greater, this access to such abundance of earth and greenery doesn't interfere, even slightly, with access to Scarborough's urban amenities. Perch will stand in convenient proximity to major thoroughfares in the area, including Highway 401 and GO Stations, enabling seamless travel through Toronto and the GTA at large. Old Kingston Road, Morningside, and Lawrence East all too lead toward the urban centre; the hustle and bustle is never far away, Perch residents simply won't feel stuck in the thick of it.
The "Who"
Imagining the idealistic lifestyle the project is poised to present, a reader may wonder: who is this dreamy development for?
Like an oversized wool sweater or a little shot of espresso, Perch will fit many different types of inhabitants, in many different ways, and for many different reasons. With 168 suites across 11 storeys, ranging in size from one-bedroom to three-bedroom plus den, the project provides space for the student, the single office worker, and the growing family alike.
The development's proximity to both the immensely-expanding UofT Scarborough campus and Centennial College is ideal for learners seeking off-campus housing; classes can be accessed by foot, transit, or vehicle. Meanwhile, an individual who prefers to reside solo with their furry companion will be able to bask in privacy, and bring Bailey to the outdoor pet area for play before she's pampered at the pet spa (which is, conveniently, adjacent to the fireside lounge).
Families, too, can count on more than enough space for child-rearing, growing, and quality time, as three-bedroom units complete with balconies are aplenty. Beyond spacious suites -- featuring immaculate interior design from world-class firm Cecconi Simone -- and private terraces, families will benefit from the kids' play area, stroller parking, the ravine-side party room, and the rooftop outdoor dining area. Providing a haven for parents seeking a little quiet time, the reading patio, yoga studio, and fitness centre are also sure to see frequent visitors.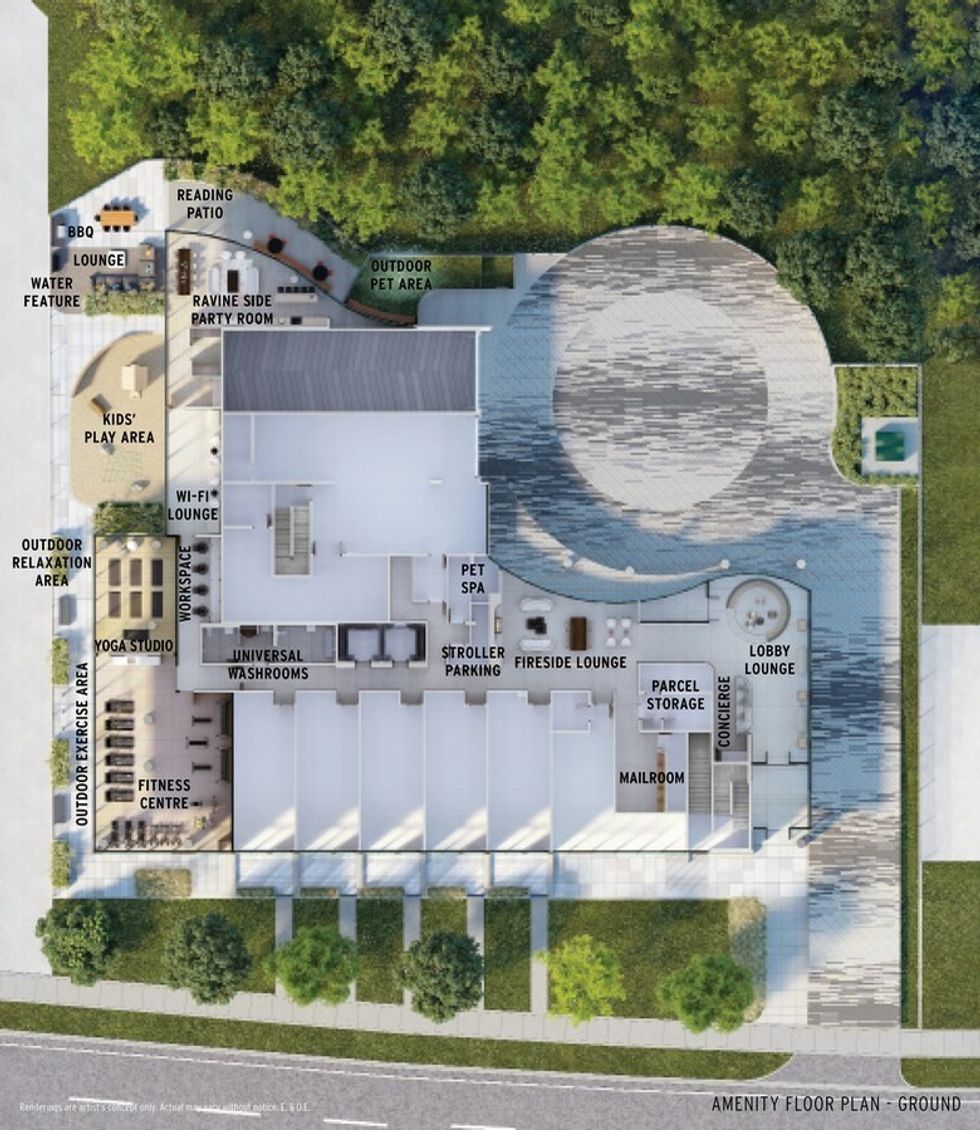 With units available ranging from the 400's to over $1 million, theCore Architects-designed space is exceptionally welcoming; its diverse amenities presented within a swoon-worthy natural landscape mean the only struggle one may face in relation to Perch Condos is snatching up one of the covetable suites. (We imagine there may be some competition).
The "How"
Perch Condos' developer, Firmland, was founded by Michoel Klugmann; the development company stems from Klugmann's role as head ofLindvest High-Rise and H&R Construction Management, through which he has been directly responsible for developing and building neighbourhood-revitalizing projects across the city, both iconic and award-winning.
Klugmann's perspective as a third-generation developer -- with industry roots that date back to the 1950s, no less -- means thorough expertise in home-building and construction, as well as property and investment management. This insight has led Firmland's senior staff through the crafting of more than 1,500 homes and condos, as well as 250,000 square-feet of commercial space. All of these projects have been completed alongside a partner-centric investment philosophy that focuses on deep value creation acquisitions, resourceful investments, and management practices that maximize value.
Together withMilborne Group -- Canada's leading marketer of urban, master-planned, multi-phase communities -- Firmland is bringing Scarborough something it may not have known it needed, but is sure to make the area wonder how it ever went without.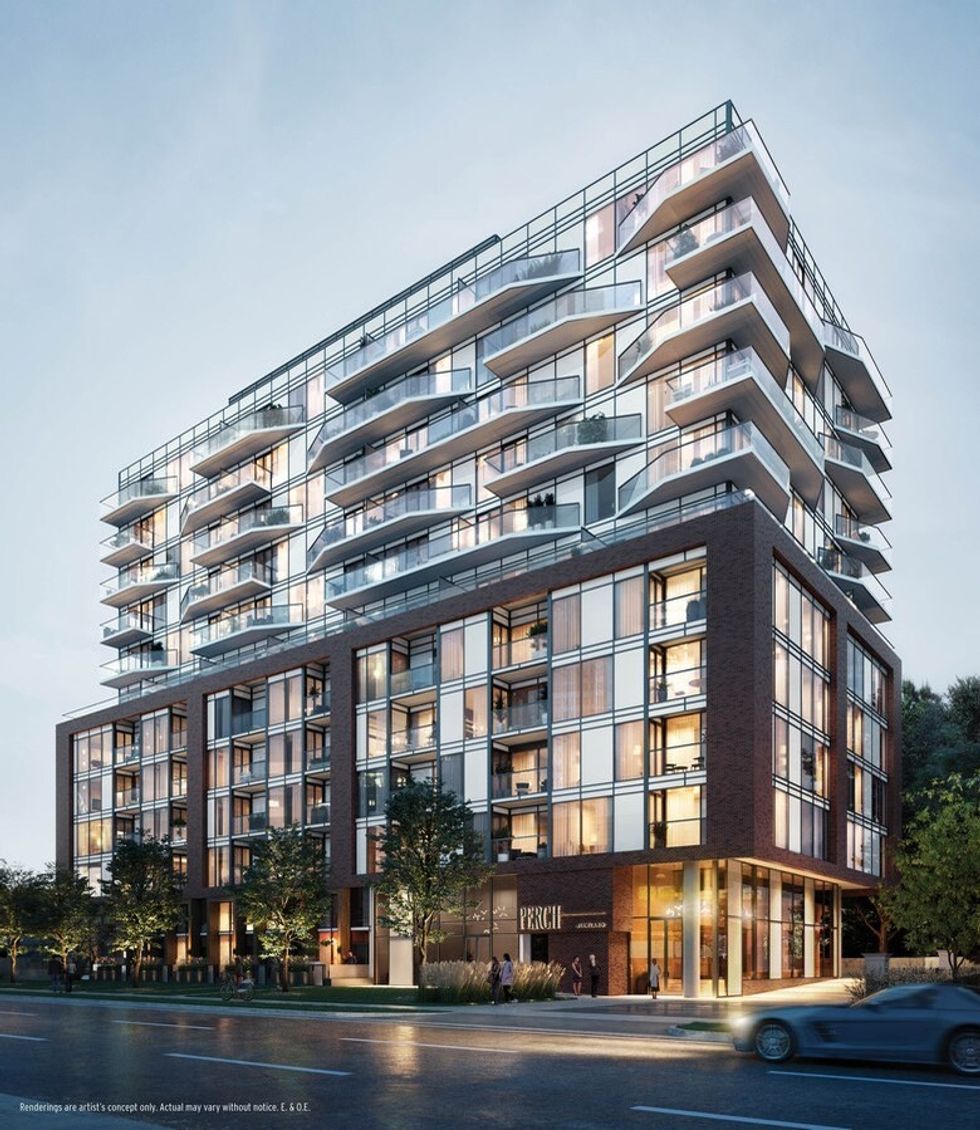 YOU'RE INVITED
If ravine-living in Scarborough sounds like your cup of tea (and who wouldn't want a sip, realistically?) you can learn more about the up-and-coming trends of Toronto's east end virtually, in real time, next week. Starting at 7 pm on February 9, Toronto Storeys' very own publisher, Danny Roth, will moderate the 2021 Economic and Investor Forecast for Toronto's East End. The discussion -- featuring Hunter Milborne, CEO at Milborne Group, and Michoel Klugmann, President at Firmland Developments -- will focus on current happenings and future predictions for the city's east end condo market. 
The event will be ideal for anyone looking to get in on the ground floor of a neighbourhood where investment opportunities are aplenty, and values are only expected to rise.
Email economicforecast@perchcondos.comnow to secure your spot for the exclusive event; you'll receive an access link prior to the discussion.
To stake your claim on more information about this on-the-rise developmentvisit the Perch Condos websiteor email info@perchcondos.com.
Future Developments