---
When Gavin Swartzman joined Peerage Realty Partners as President & CEO in 2014, it was a very different company.
"When I arrived, we had two companies, Chestnut Park and Baker," the hale South African native tells STOREYS via a Zoom call in February. Presumably one of an endless number of meetings Swartzman is currently cycling through as he heads up the company's expansion efforts in the US.
"Peerage started with two of the best companies to have as a foundation… and we had a lot of ambition to grow the business."
Eight years later, and Swartzman and his team have done exactly that, with Peerage Realty Partners now comprising more than a dozen brokerages and real estate-connected companies throughout North America. Of course, things weren't always moving as quickly as they are today.
"Initially, I said, we should go straight to the US. It was one of the few times Miles slowed me down."
Miles being Miles Nadal, the international entrepreneur and philanthropist, and the Founder & Executive Chairman of Peerage Capital Group.
"Miles wanted to be more deliberate about it," Swartzman says. So they were. Instead of heading south of the border right away, the company first focused on building up its Canadian momentum, partnering with BC firm Fifth Avenue Real Estate Marketing in early 2015, followed by a partnership with Southern Ontario real estate brokerage Street City in 2016.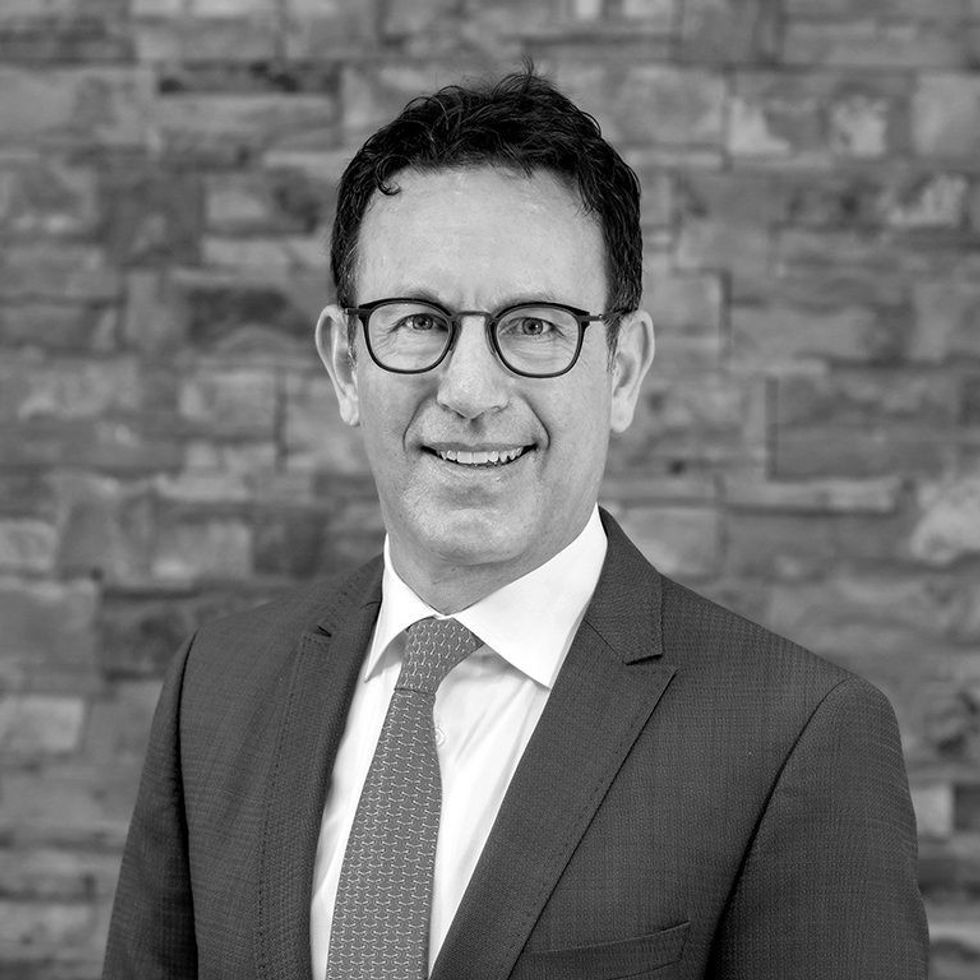 Gavin Swartzman, CEO of Peerage Realty Partners
It's this unique partnership model that Peerage is best known for, and it's also the reason Swartzman believes they've been able to find so much success.
"We're not an investment/private equity firm that looks at returns in a one-dimensional manner," Swartzman explains. "Our model works best with independently minded partners who are great operators, and when we add our capital, strategic resources, and connections -- we can accelerate their growth.
"Partnership is core to our culture and has been part of our DNA from the beginning. For us, partnership means a culture of collaboration and respect, along with aligned interests both economically and culturally."
Perhaps most important among these factors is that Peerage truly is looking for partners. They're not simply acquiring and swallowing companies whole, they're looking to work directly with new companies and their employees to achieve agreed-upon goals. "It's evident in all our transactions -- these are companies led by people who were not looking to sell their companies and become employees," says Swartzman. "We are disciplined and focused, but take a long-term view on building our business." And they expect the same from their partners.
Of course, being incredibly well funded also helps. And Peerage's recent announcement of the completion of approximately C$175 million, three-year revolving credit facilities through BMO suggests just that.
But before they could reach the torrid pace they're currently achieving, Peerage had to strike its most important acquisition to date back in 2019: Sotheby's International Realty Canada (SIRC).
"We had always coveted the idea," Swartzman says, speaking to the notion of purchasing the luxury real estate brand's franchise rights in Canada.
And then, fate.
Or, at the very least, opportunity.
Swartzman was in Denver in 2018 at a Gathering of Eagles Conference alongside Don Kottick (now President & CEO of Sotheby's International Realty Canada), when he saw John Peyton, the CEO of Realogy, the company who owned SIRC at the time.
"I pushed my way into the omelette line so I was just behind John [Peyton]," Swartzman says.
You know what they say, you can't build a real estate empire without breaking a few eggs first.
A more formal introduction to Peyton would follow through some mutual connections, and then a trip with the Peerage team to visit Peyton and spend some time with Realogy, the leading residential real estate services company in the US. The deal closed in 2019.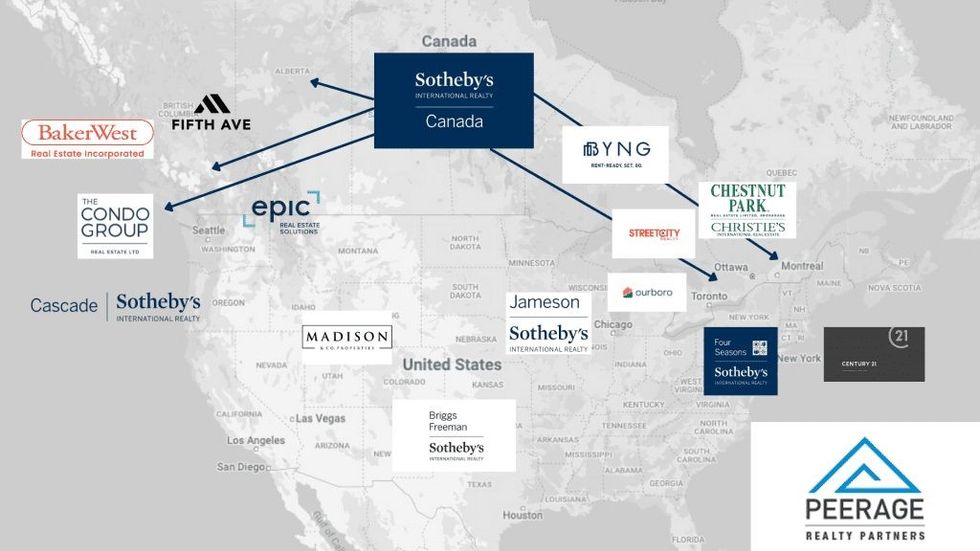 "The purchase of SIRC changed the perception of Peerage," Swartzman says. Coupled with growth opportunity in the US, and theCanadian company that could suddenly became the Canadian company that was.
And in little more than two years -- the last of which was particularly aggressive -- Peerage has taken its Sotheby's success in Canada and translated it to the US, partnering with Sotheby's International Realty brokerages in Vermont and New Hampshire, Chicago, Oregon and Southern Washington State, and the North Texas market.
All told, Peerage is quietly becoming one of the largest Sotheby's franchisees in the world.
And there's more to come. Much more.
Including last week's announcement that Sotheby's International Realty announced a record-breaking year in 2021.
Globally, the luxury real estate brand reached a sales volume of $204B (USD), up some 36% year-over-year. And Canada's contribution to that overall total is only continuing to grow, with Toronto and Vancouver leading the way as truly international luxury destinations.
With anchor brands such as Sotheby's, Chestnut Park, and Baker leading the way, and an ever-growing list of potential partners in Canada and the US lining up (expect "an ambitious pipeline of new partners to join Peerage" in 2022), the present looks bright, and the future brighter still. Which begs the question, when will big be big enough?
"We still think we're very early in the game, and have the chance to build a great company that has inter-generational life," Swartzman says, adding, "Because we're a private company, we don't have artificial targets that we need to impress outsiders… We'll stop when we run out of quality partners to grow with."
Until then, the sky, or perhaps in Peerage's case, the real estate world, seems to be the limit.
Industry Profiles