---
In a move that either gives Ontario residents PTSD, relief, or a dose of frustration, the province's top doctor has recommended a return to wearing masks in indoor public spaces. 

At a press conference held this morning, Chief Medical Officer of Health, Dr. Kieran Moore, told reporters that he strongly recommends masking in indoor public settings, given the reality of what he calls a "triple threat" of respiratory viruses. 

In addition to COVID-19 persisting to hang around, the province is also experiencing a surge in RSV (Respiratory Syncytial Virus) and the flu. These respiratory viruses are putting a notable strain on some Ontario pedriatric hospitals, including Toronto's SickKids.
"This is different than COVID. This is protecting our children and those that are the youngest among us. Please parents, grandparents, siblings: If you have any respiratory symptoms, you must mask around those that are vulnerable," said Moore.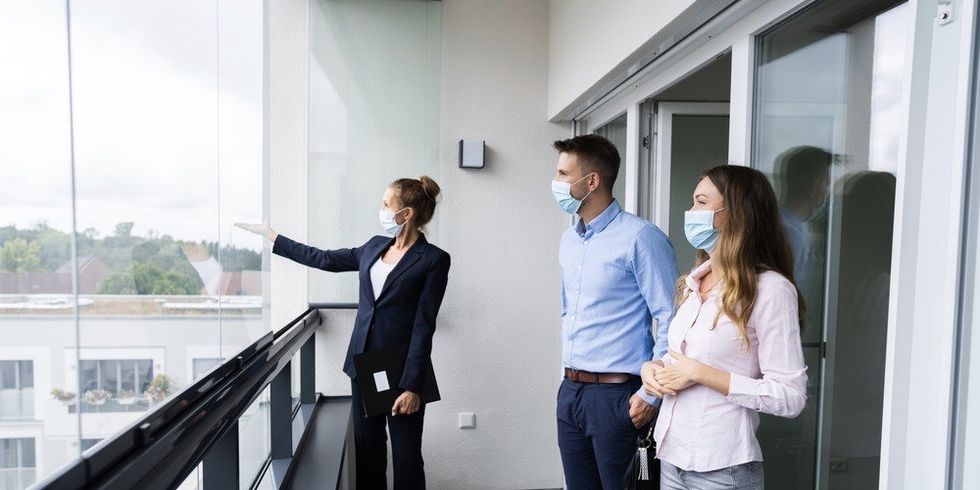 Photo: Shutterstock
Moore also urged Ontario residents to get their flu shots. "I'm asking Ontarians, especially children six months of age and older, pregnant individuals, families and caregivers with young children, health-care workers and elderly, and those with underlying health conditions to get your flu shot as soon as possible, [to] protect themselves and those around them," said Moore.
In today's address, Moore, however, stopped short of officially reintroducing a mask mandate. His announcement comes a day after Premier Doug Ford also urged the public to wear a mask.
Earlier this month, the University of Windsor made headlines when it announced it would enforce the return of masking on campus.
Today's announcement, however, comes as Toronto appears very much back to life after the thick of the COVID-19 pandemic and its resulting lockdown measures. This is reflected in everything from stadiums packed with barefaced fans to the return of large-scale events like the Royal Winter Fair. 

While we appear to face a winter of uncertainty ahead on the virus front, one thing is pretty much guaranteed: we're in store for a rebirth of tensions between mask advocates and anti-maskers. 
Health + Wellness