---
With Toronto Caribbean Carnival in the rearview, fireworks from Monday's civic holiday barely cooled, and the CNE fast approaching, it's clear that Toronto has returned to its action-packed norm. In keeping with all of that jazz, the latest plans for the Ontario Place Revitalization have been revealed to the public.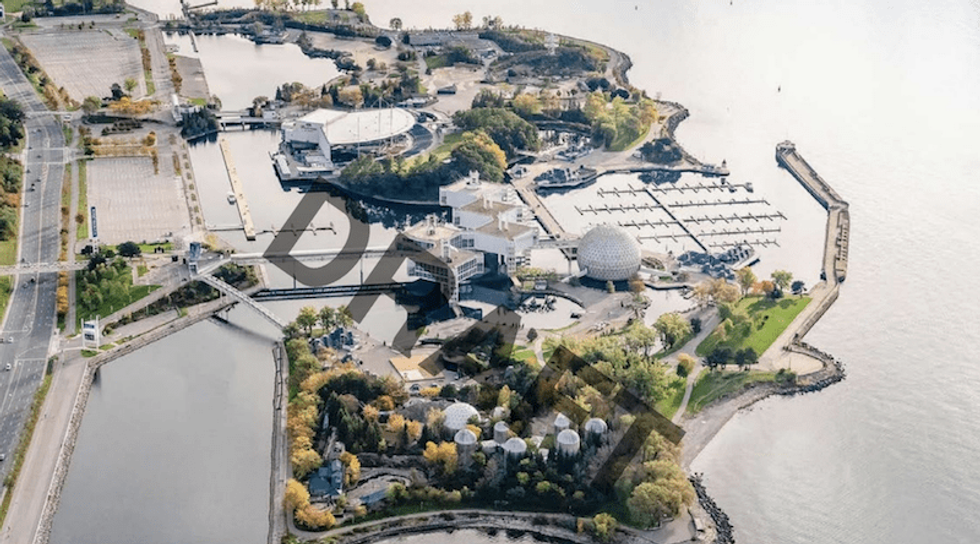 The updated plans, released last week on Wednesday, detail three new major attractions.
The Therme Group is creating a family-friendly, all-season destination encompassing pools, waterslides, botanical spaces, and sports performance and recovery services. Live Nation is redeveloping the Budweiser Stage to be a year-round indoor-outdoor live music and performance venue with the potential to accommodate 20,000 people in the summer and 9,000 in the winter. And finally, the Écorécréo Group is building an affordable, all-season adventure park for all ages, which will include aerial obstacle courses, net-based aerial adventures, zip-lines, climbing walls, and escape rooms.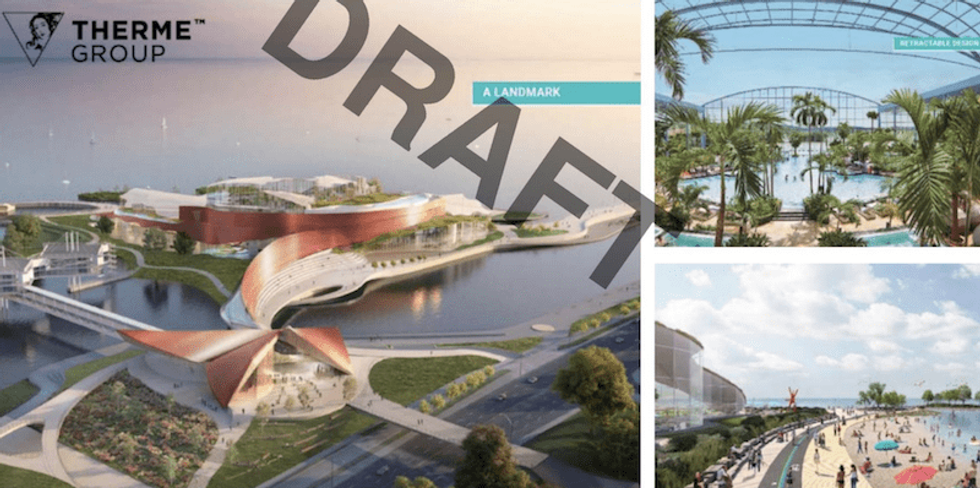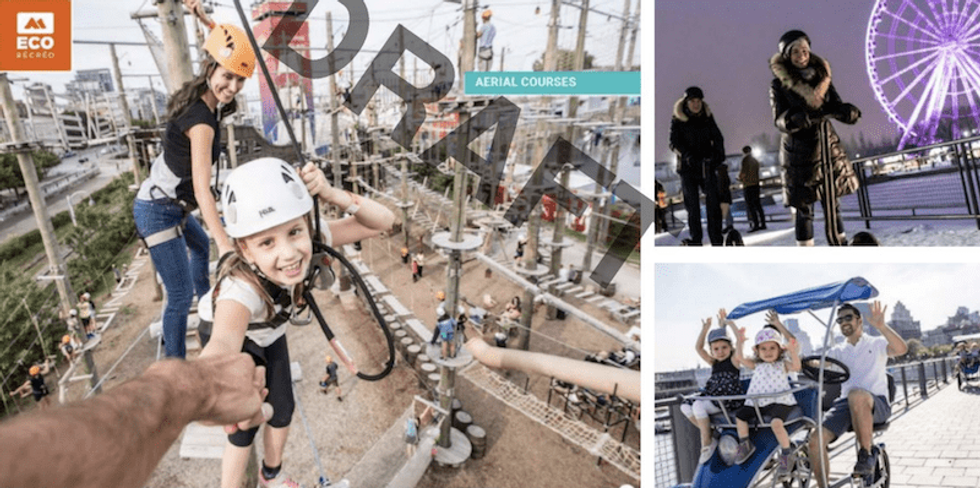 The new and improved Ontario Place will not include casinos or condos and the land will not be sold. Additionally, key heritage and recreational features will be retained and integrated into the redevelopment. This includes the Cinesphere, pod complex, marina, Trillium Park, and William G. Davis Trail. Ontario Place could also see some attractions related to the Ontario Science Centre.
"I've said publicly many times that I want to see something spectacular here at Ontario Place and I believe this ongoing process will deliver that," said Mayor John Tory in a press conference last week. "I welcome the fact that the proposals being unveiled today respond to many of the things City Council had asked for including that Ontario Place should be a year-round destination. The City of Toronto looks forward to continuing to work with the Province as these proposals are developed."
Of course, what we know so far of the revitalization is just a sneak peek of what's to come.
Ontario Place has been in need of some TLC (tender love and cash) since it was largely closed to the public from 2012 to 2017. The closure of the theme park component left the Atlantis Pavilions, marina, music venues, and eventually, a park and trail system open to the public. Even with its limited offerings, Ontario Places gets more than one million visitors each year. And with new plans formally in motion, the venue could possibly see five times that.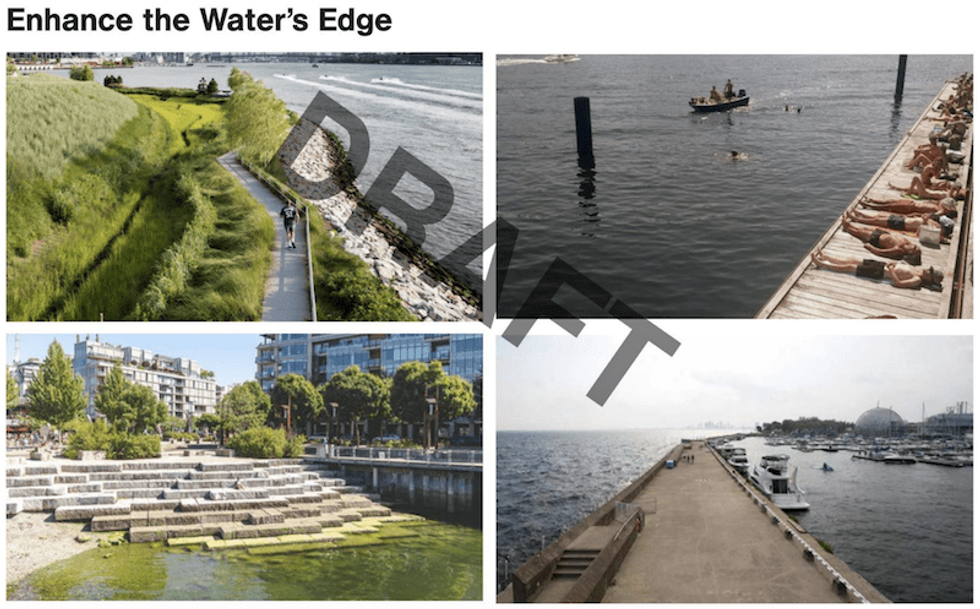 But there is still a long way to go before construction crews envelope Ontario Place in dust and concrete. 
For the next steps of the process, the province is encouraging public input and has appointed Mark Saunders to be the Special Advisor for Ontario Place. Saunders' due diligence will involve consulting with the City of Toronto, Indigenous communities, project stakeholders, businesses, and community groups that have an interest in Ontario Place to ensure all perspectives are being taken into account.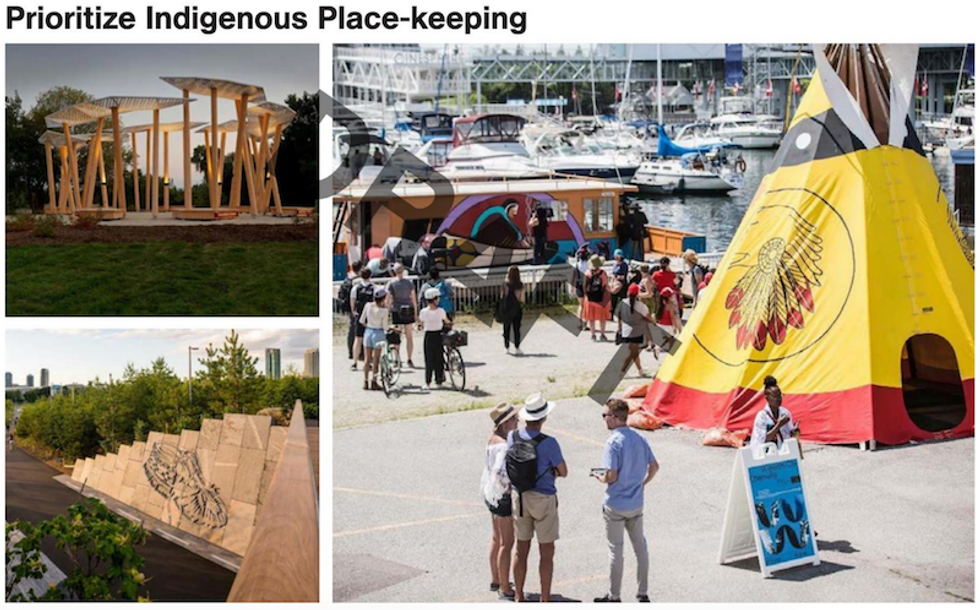 In the months to come, the public can engage with the project and stay up-to-date online. Further engagement is encouraged in the fall when virtual public information sessions commence. 
At the root of the redevelopment plans is Ontario's identity as a beloved, family-friendly tourist destination. As the province rebounds from the effects of the ongoing pandemic, the Ontario Place Revitalization is expected to aid in economic recovery and add 3,600 construction jobs and staff positions to the market. Post-transformation, the hope is that Ontario Place will once again serve as an iconic cultural and tourism destination, with approximately five million visitors expected annually.
Ontario Place's long-awaited makeover is expected to come to fruition between 2027 and 2030. Once completed, it will remain open to the public 365 days a year, with free public access. Stay tuned!
Entertainment