Real Estate News
Offices in Canada's Major Cities Still Sit Glaringly Empty
While life may have returned to some degree of normal(ish) in cities across Canada — with packed concert venues, bustling classrooms, and busy restaurants back in full force — the same isn't true for offices.  
According to a new index that tracks daily foot traffic in real time in major cities across North America, offices remain glaringly empty a year and a half after the pandemic hit Canada to change life, as we knew it.
Avison Young's Vitality Index measures the pace of the return to downtown by tracking foot traffic in 23 cities across North America. The index relies on data collected from Orbital Insight, which tallies anonymous cellphone data to produce the numbers.
Data reveals results from March 2, 2020 — just days before the World Health Organization (WHO) declared COVID-19 a global pandemic — to September 13, 2021. Tellingly, only a small percentage of workers in major cities across the country have returned to the physical office space. While the Vitality Index shows a steady increase in foot traffic in major cities, it trends significantly below 2019 levels. 
In Toronto — a place where every square foot of downtown sidewalks was packed during rush hour pre-pandemic — foot traffic is down 85.8%. Meanwhile, Vancouver experienced a 67.5% reduction in foot traffic, and Montreal saw a 72.2% drop. 
The change was most drastic in Ottawa, which saw 89.5% fewer workers in downtown offices.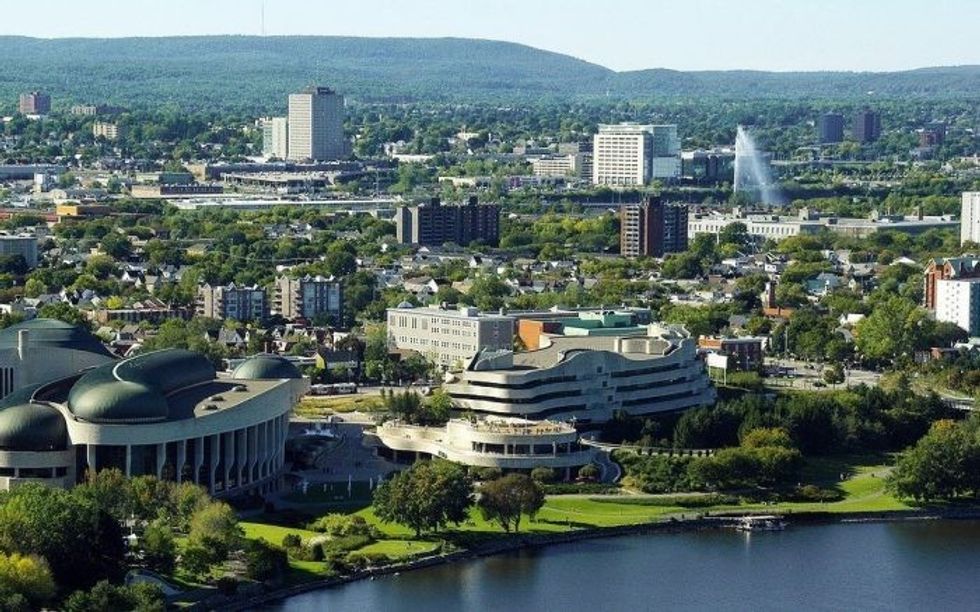 Among other Canadian cities, foot traffic in Calgary and Edmonton has appeared to bounce back the strongest, with 57.9% and 63.3% fewer workers in offices than before the pandemic, respectively. Naturally, this isn't entirely surprising, given Alberta's hasty removal of all pandemic restrictions early in the summer. The province's subsequent state of crisis — complete with a mandatory work-from-home order — on the pandemic front will likely change the trajectory of the foot traffic figures. 
Of course, the threat of the highly contagious Delta variant also continues to lay a blanket of uncertainty over the future.
"Everyone is looking for the Goldilocks position — companies don't want to move too early or too late," says Sheila Botting, Avison Young's President of Professional Services for the Americas. "The Vitality Index is wildly important for people looking to understand what is happening in real-time and over time in major markets. It measures the pace so that leaders can make decisions based on concrete information and analytics."
The release of the data comes at a time when major North American companies like RBC, BMO, and Google are pushing back their return-to-office dates. It also comes at a time when employees in many industries have finally adapted to working remotely (especially with the kids back in school) and kissing a maddening commute goodbye in the process.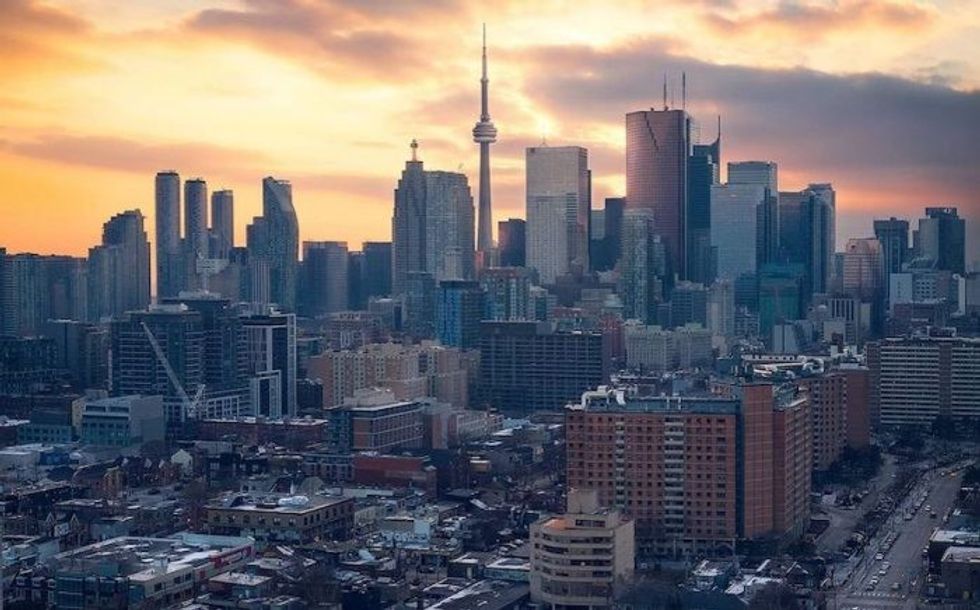 "The definition of the office was changing long before COVID happened," says Botting. "COVID essentially represented the largest change management activity across the globe. Suddenly people realized that they could work anywhere, anytime, anyplace."
Inevitably, this has the potential to change everything from office designs to recruitment of talent.
"We need downtowns. We need offices without a doubt, that does not go away," says Botting. "But the scale and purpose of these offices does change. It's going to scale up or scale down for any organization based on business purpose, culture, how people work and, ultimately, the role of the office."
Even as the numbers drop and the threat of the virus and its infamous variants dwindles, we likely won't see office life return to pre-pandemic volumes. Especially if employees have any say in the matter. 

An Angus Reid survey published in early August revealed that Canadian desk-workers don't miss the office from the work equation. Among Canadians surveyed who continue to work from home, a considerable group (29%) would like to continue doing so forever. In comparison, the largest group would do a mix of both remote and office work (44%). Only 27% would prefer to return primarily to the office like pre-pandemic times. 
While foot traffic may not have returned to city sidewalks, it appears cars have returned to the streets in some cities. In Toronto, traffic congestion is 75% of what it was pre-pandemic, an increase from a low of 45%.
Where the figures will head next is, frankly, anyone's guess.