A prime piece of coastal property in Nova Scotia has hit the market about an hour from downtown Halifax – and it's a boater's paradise, complete with a major talking point to impress the sea-loving set.
If you've ever dreamed of salty Atlantic air, a tree-filled place to call home, and endless panoramic sea views, this oceanfront deep-water anchorage opportunity in Ship Harbour may be your perfect starting point.
---
The 3.7-acre vacant property at 509 West Ship Harbour Road is currently for sale for $399,900. The property is surrounded by water on three sides, two of which can house a wharf or boat launch. It also sits within the 100 Wild Islands Coastal Wilderness, which boasts dozens of white-sand beaches only accessible by boat.
If you're still not sold, it comes with an added feature you won't find many other spots: your very own shipwreck. You read that correctly: should they so desire, future residents can bust out the scuba gear and dive to the shipwreck – something that's celebrated in the listing.
In the property's listing photos, an outline of the relatively sizeable ship is clearly visible.
The stunning and soul-soothing property has an approved septic and building plan available to any interested buyer in the market to build their dream home alongside the shipwreck site.
There's just one thing. While the shipwreck may make for a quick conversation starter with guests, it may not be cause for celebration on the environmental front for some.
Nova Scotia has a long history of shipwrecks, with a seemingly never-ending list featured on its provincial website. There are literally thousands of them at the bottom of the sea floor along the coast of the Atlantic province – some, well over a century old and others from as recently as the 60s, 70s, and even late 90s. While they've found their forever homes on the seabed, it's worth asking if they should be left there forever.
According to environmental organizations, the potential environmental impacts of sunken ships depend on a few factors, including size, the materials from which they're made, how long they've been in the ocean for, and whether or not they're carrying chemicals or fuels that can be harmful to aquatic life.
Naturally, the harmfulness of Nova Scotia's countless shipwrecks depends on who you ask. Whereas some ships are relatively harmlessly sitting on the seafloor for all time – where historians and adventure-seekers think they should remain – many environmentalists believe sunken ships should be removed from the ocean and safely disassembled.
In some cases, shipwrecks may indeed release harmful fuel into the ocean – something that's been documented on countless occasions globally. Rusting metal wrecks inevitably produce their fair share of ocean pollution. Others may be leaking plastic pollutants into the water.
A 2022 study published in Frontiers in Marine Science, however, found that wooden shipwrecks can create diverse microbial habitats similar to those that occur naturally in seabed structures. In short, these are thriving habitats. So, that's good news.
And while details on the Ship Harbour vessel and its characteristics are scarce, we can clearly see it's not a massive cruise ship or large-scale war boat – so its damage-causing potential is likely minimal.
Admittedly, perhaps the boat should be retrieved, with its materials salvaged and recycled to make other things. But, if it's not actually causing any harm, then, frankly, it can be views as a bonus for both its nautical inhabitants and its landlubber owners.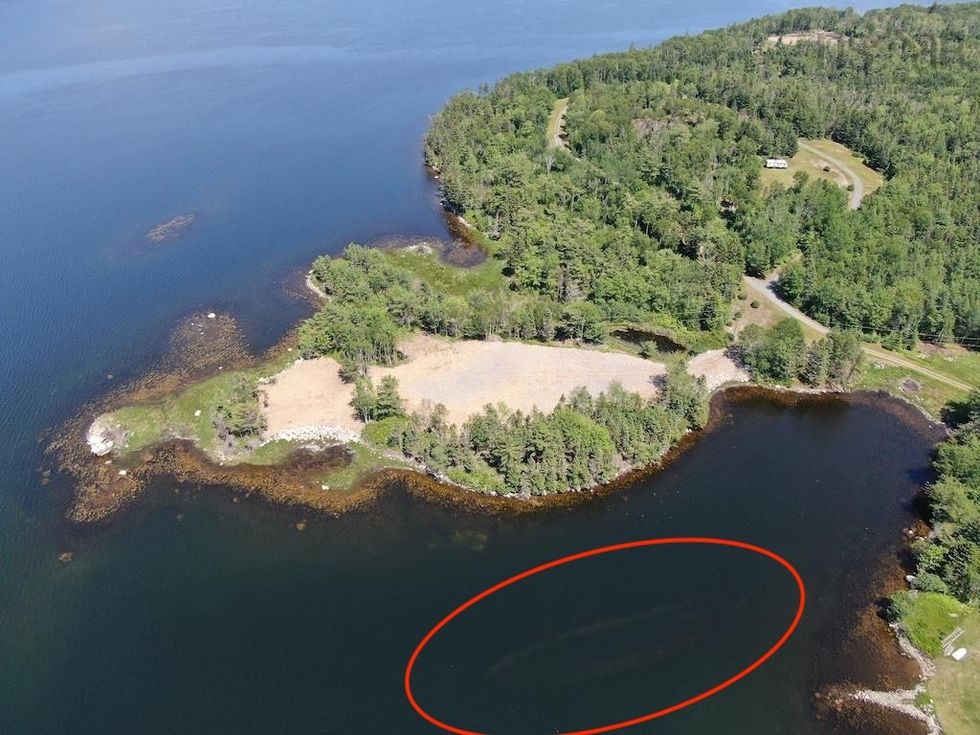 via Royal LePage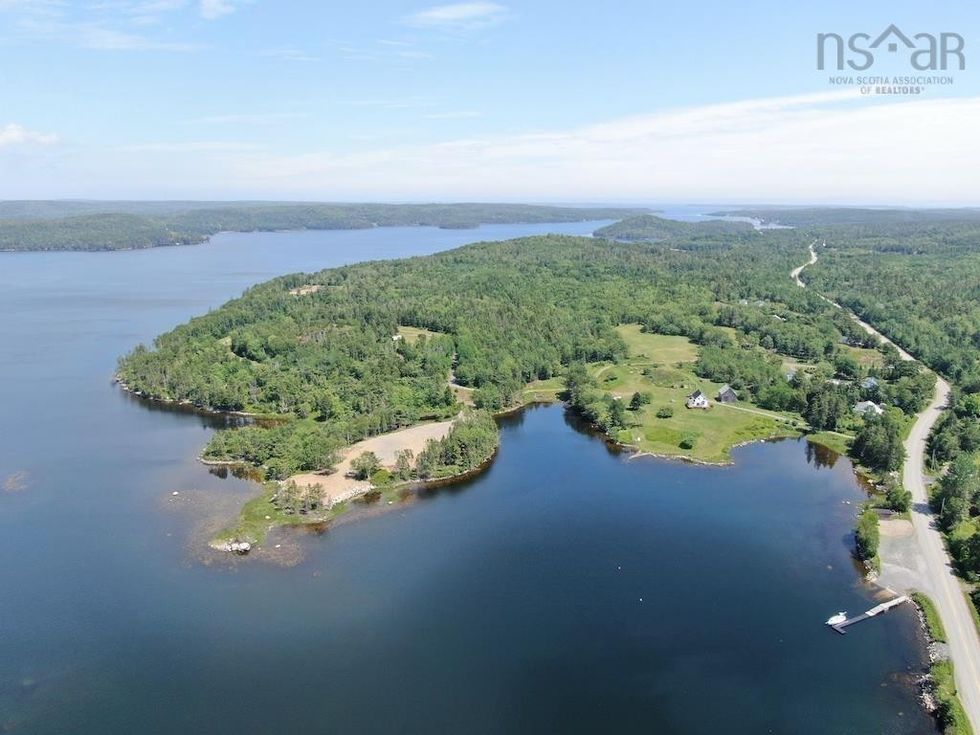 via Royal LePage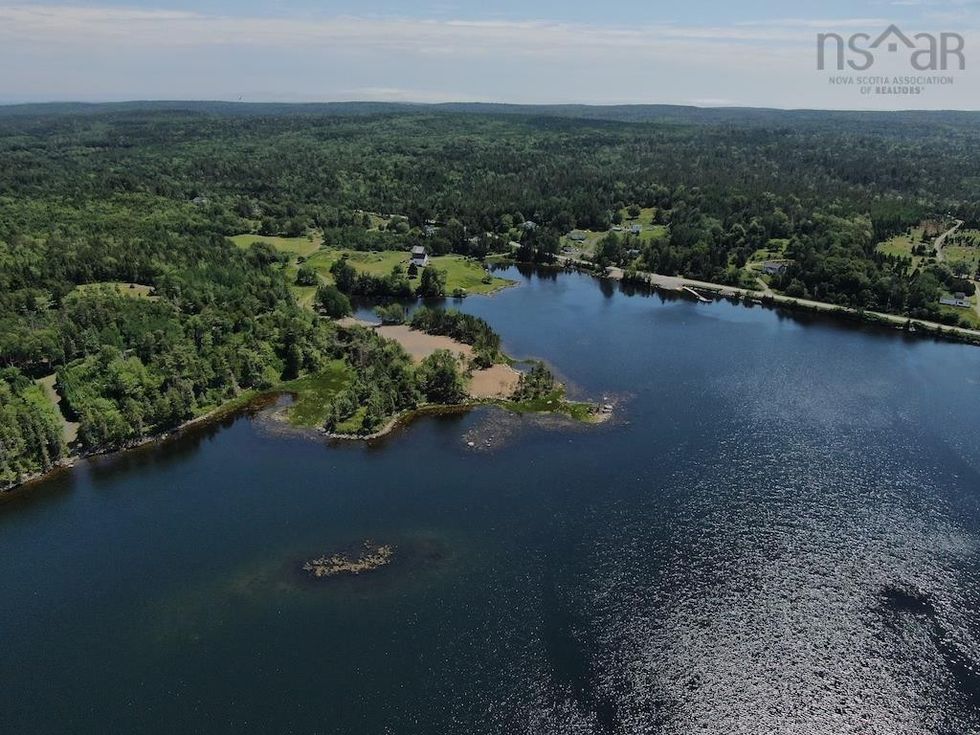 via Royal LePage
All photos via Royal Lepage.
Listed Country