Listed Luxe
This Award-Winning Nova Scotia Property is Both New and 400 Years Old
About a 25-minute drive down the Atlantic coast from Lunenberg, Nova Scotia — itself one of just two urban communities in North America to be designated a UNESCO World Heritage site — sits Smith House, a stunning modern addition to a ruggedly beautiful and windswept coastline.
If you've never visited Nova Scotia, the air is different there. It's thicker, heavier; the salt hits your throat on the way down, cleansing it between breaths like a sorbet between a main course and dessert.
In other words, it's a different world for many — both ancient and new.
And, across its two acres of property, Smith House picks up on that uniquely satisfying blend of opposites. Composed of three buildings — The Gatehouse, Night Pavilion, and Day Pavilion — and designed by renowned Nova Scotia-based architect Brian MacKay-Lyons, the property has been a Plan Award Finalist, an Architizer Awards, A+ Awards Finalist (2020), and the Residential Design Architecture Awards, Honor Award (2020), among others.
In fact, Smith House sits alongside MacKay-Lyons' farm (Shobac), a "proto-urban project, forming a village, together with other houses designed by the architect, on the old fishing village site."
Like we said, old and new.
It's no secret that the pandemic has caused many Canadians to rethink their lifestyles and to seek less urban areas to call home in an effort to improve their lifestyle. And Halifax (an hour and a half from Smith House) continues to pop up as a preferred destination.
Specs:
Bedrooms: 2
Bathrooms: 3
Size: 2,775 sq. ft.
Price: $3,750,000
Property: 2 acres, 230+ feet of ocean frontage
"Design lovers and wellness seekers will find both exceptional design features and the feeling of calmness at Smith House for an unparalleled living experience," says MacKay-Lyons, who took inspiration for the design from his Acadian and Mi'kmaq ancestry.
So, if you're a homebuyer in the market for one-of-a-kind luxury retreat in The Maritimes, we suggest you fly out to YHZ, but bypass Halifax and instead head down the coast to take in this exceptional home.
After all, there's no time like the present — but it's always better when it carries the past along with it.
EXTERIOR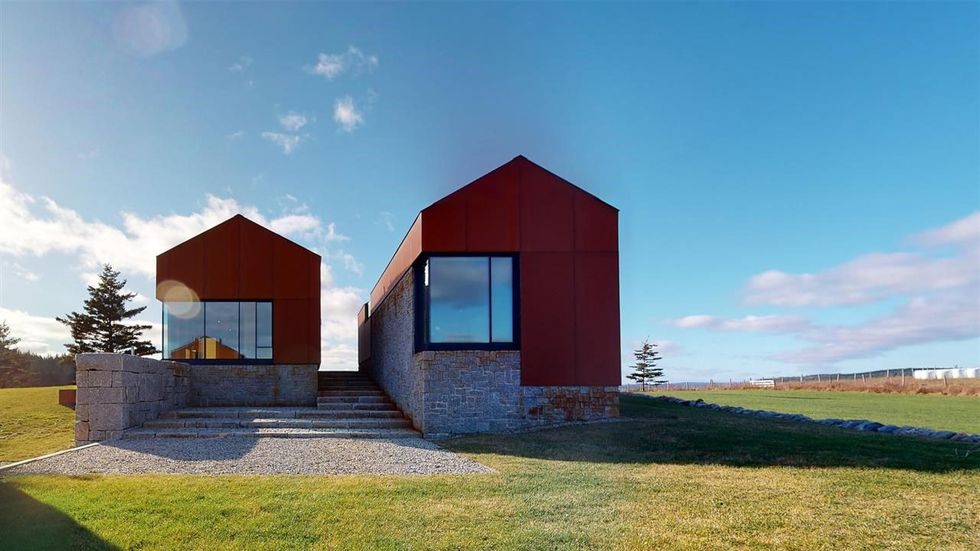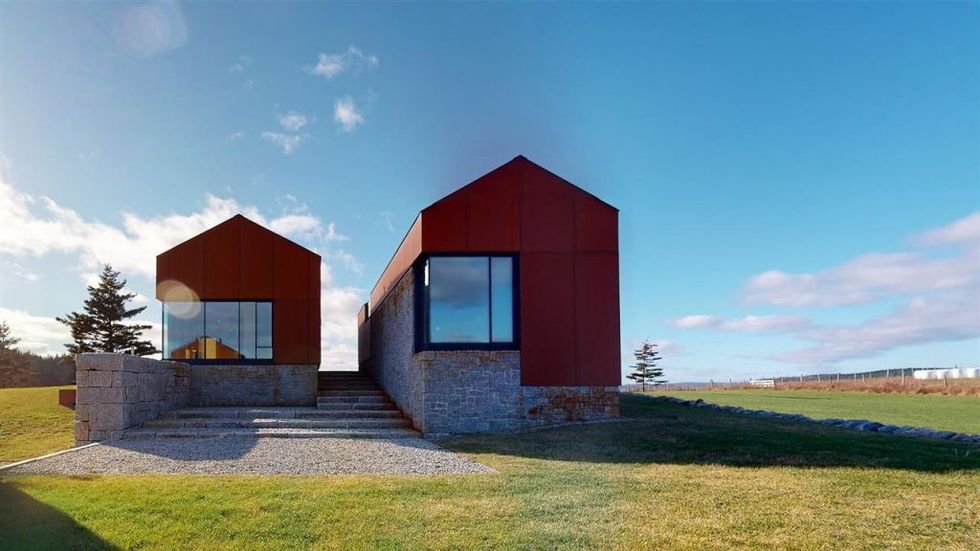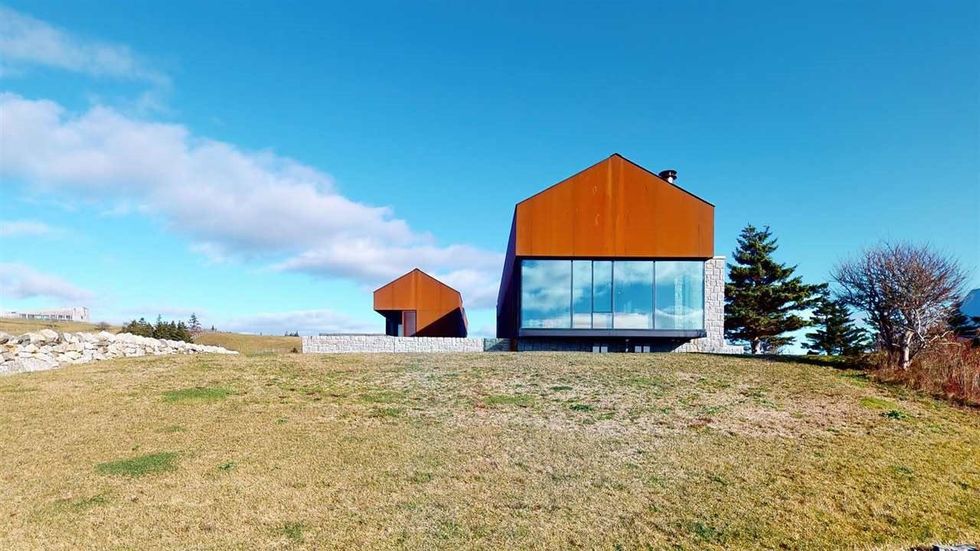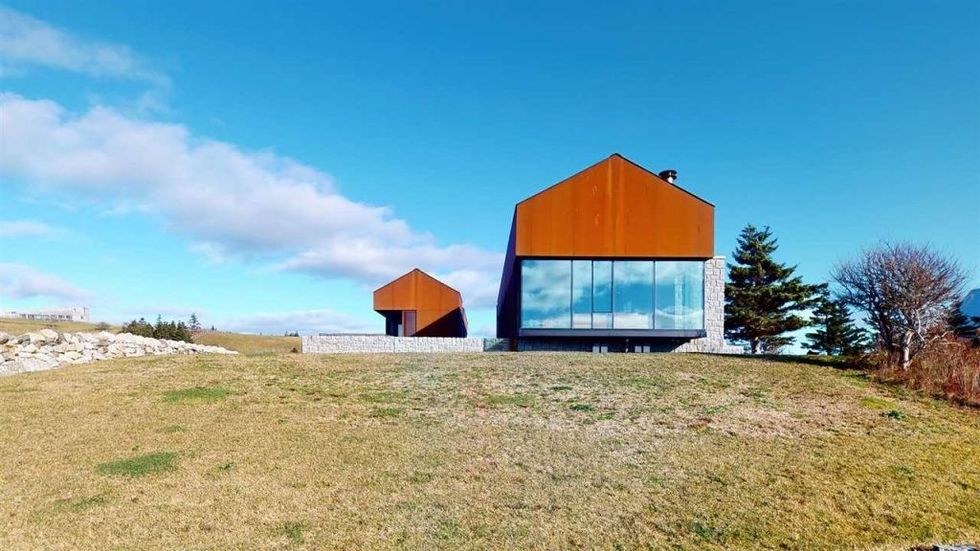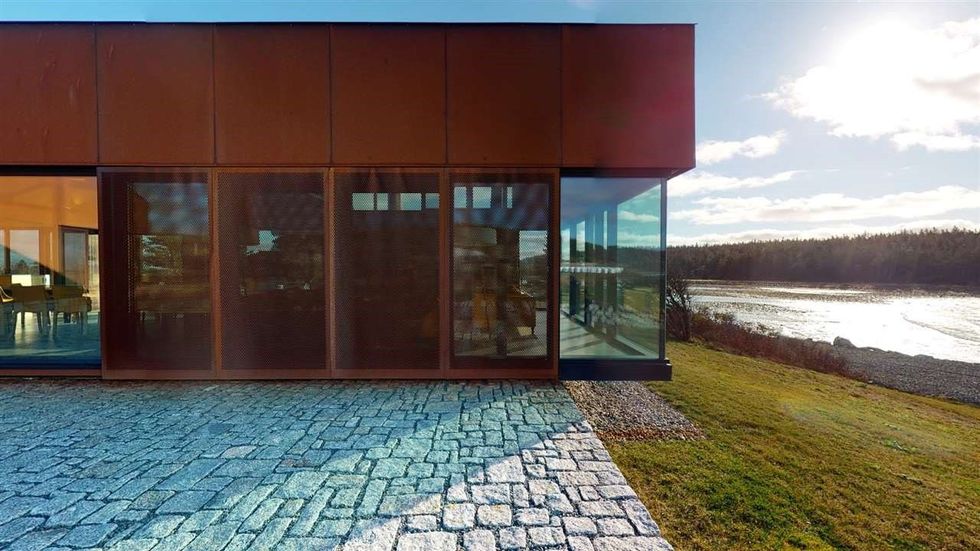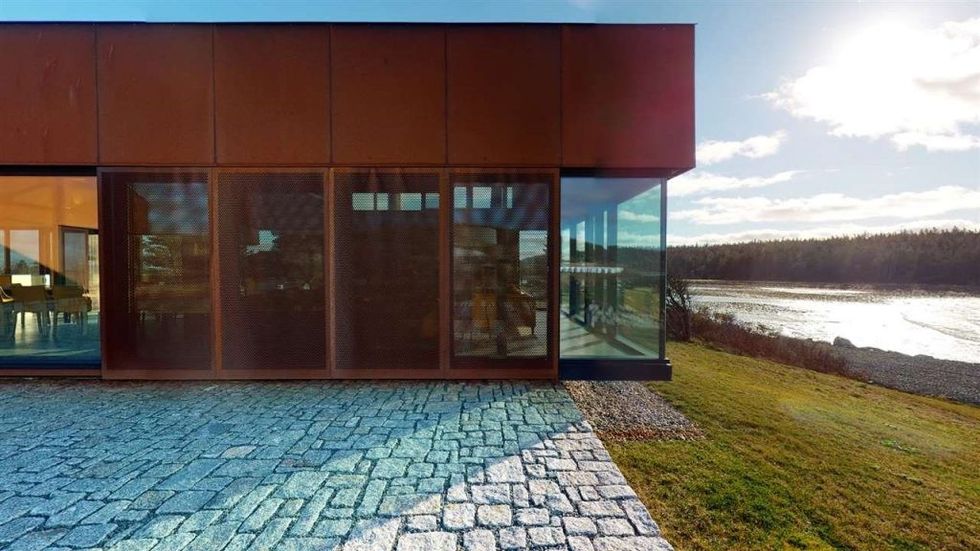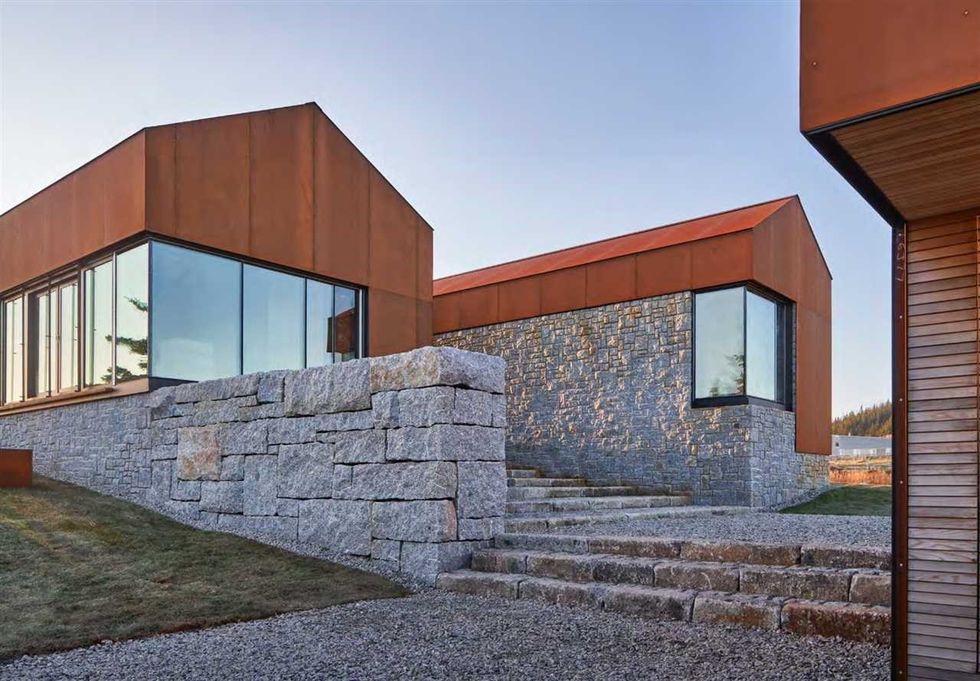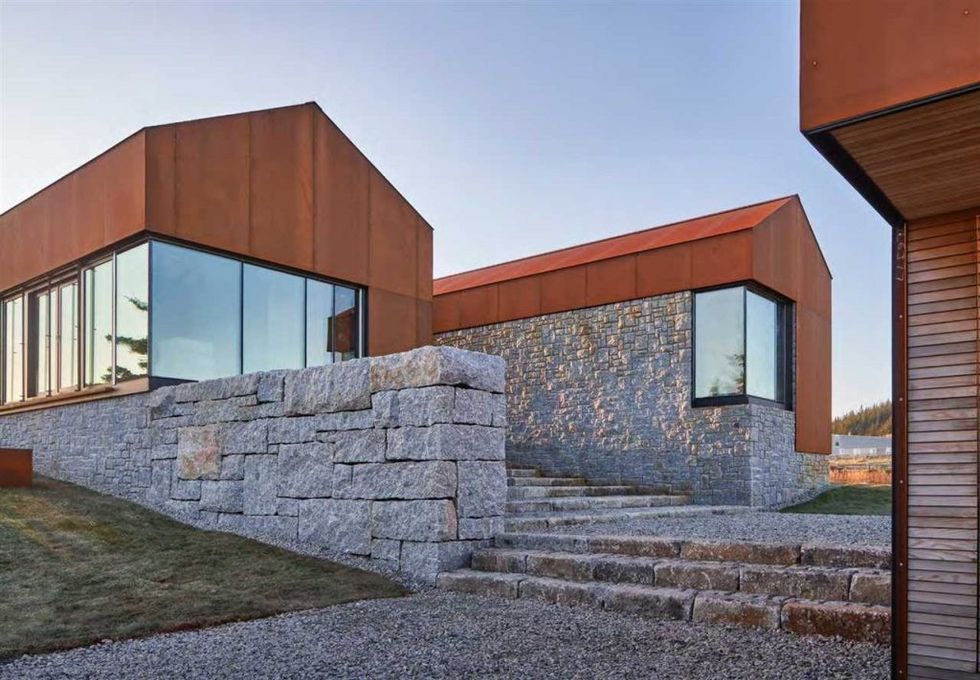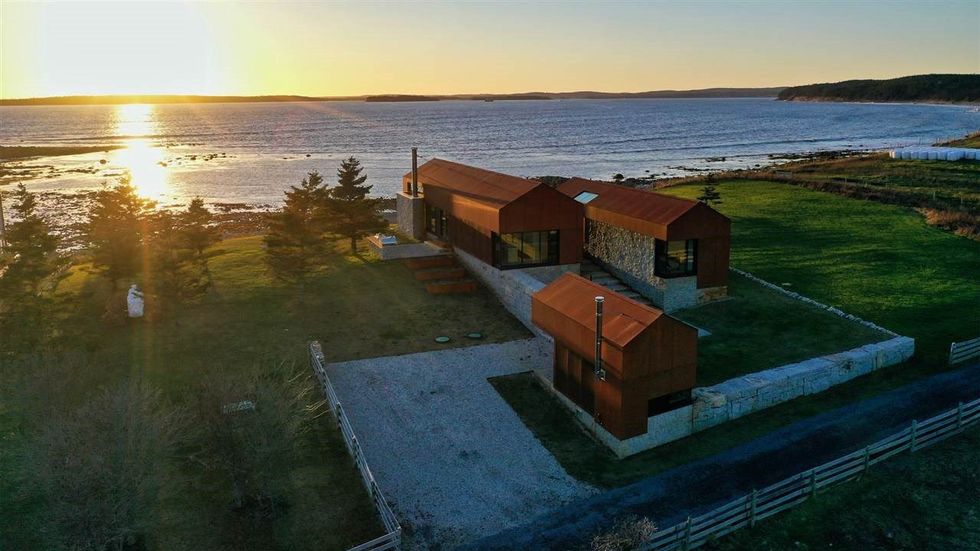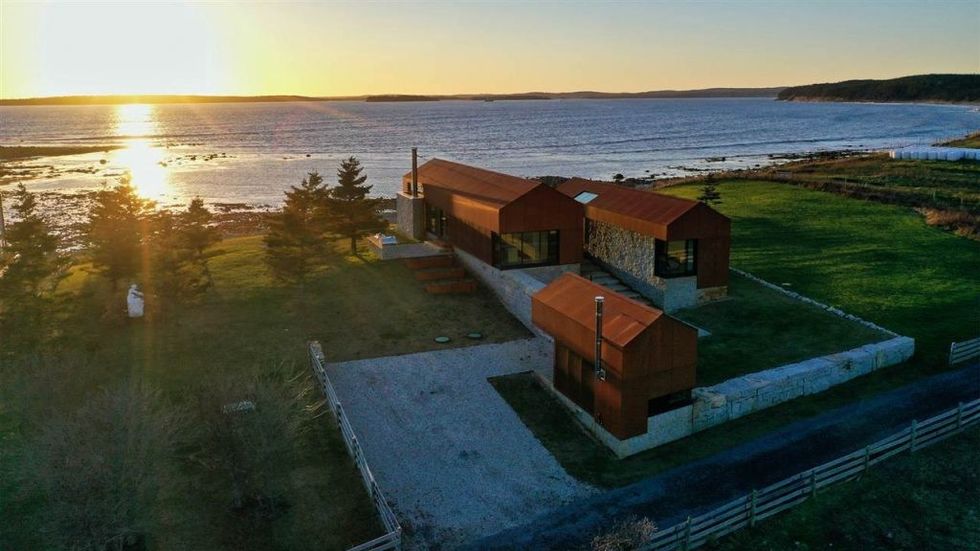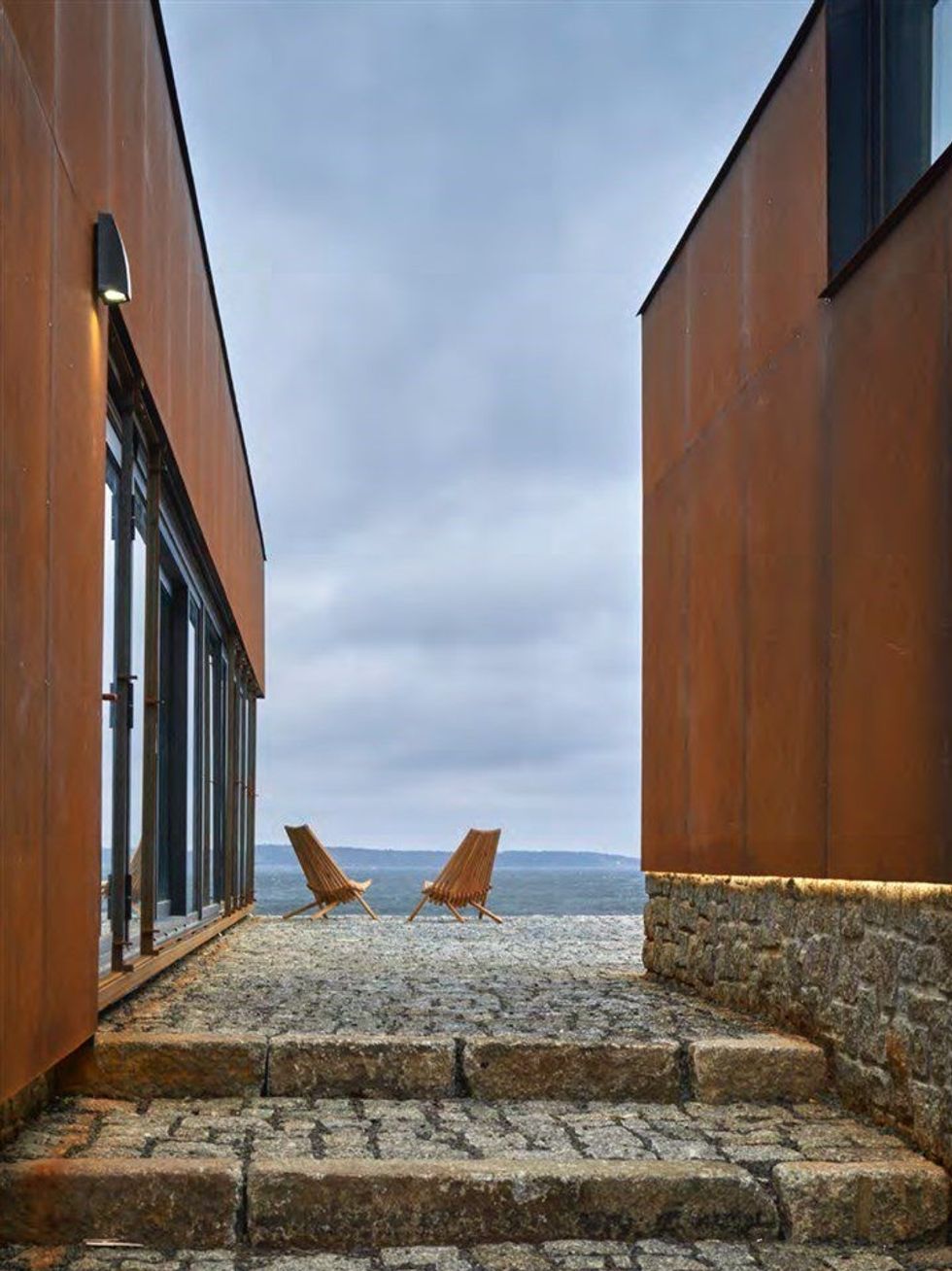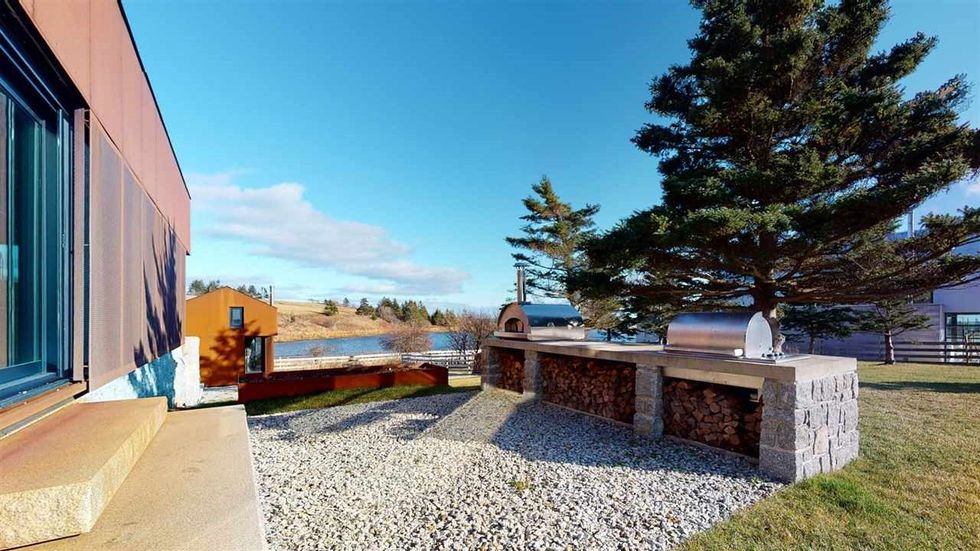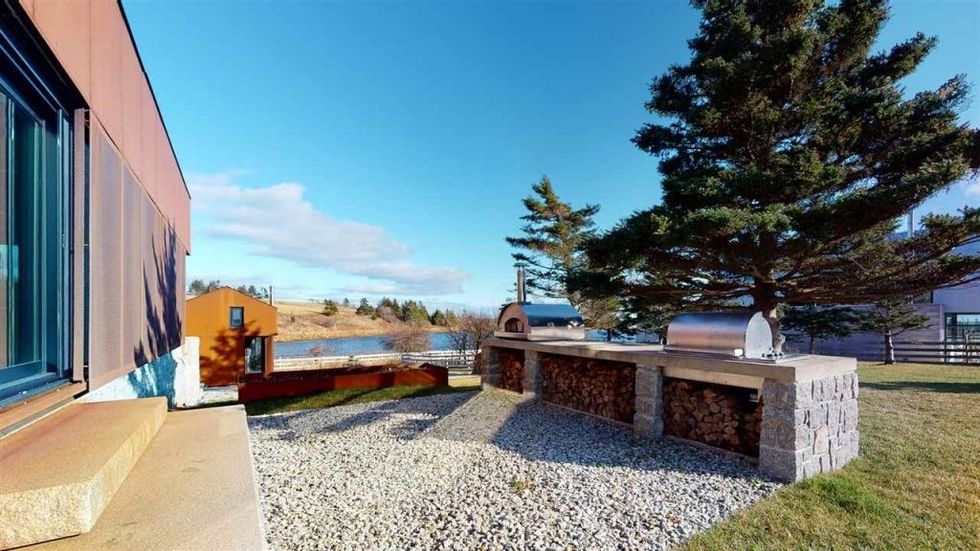 DINING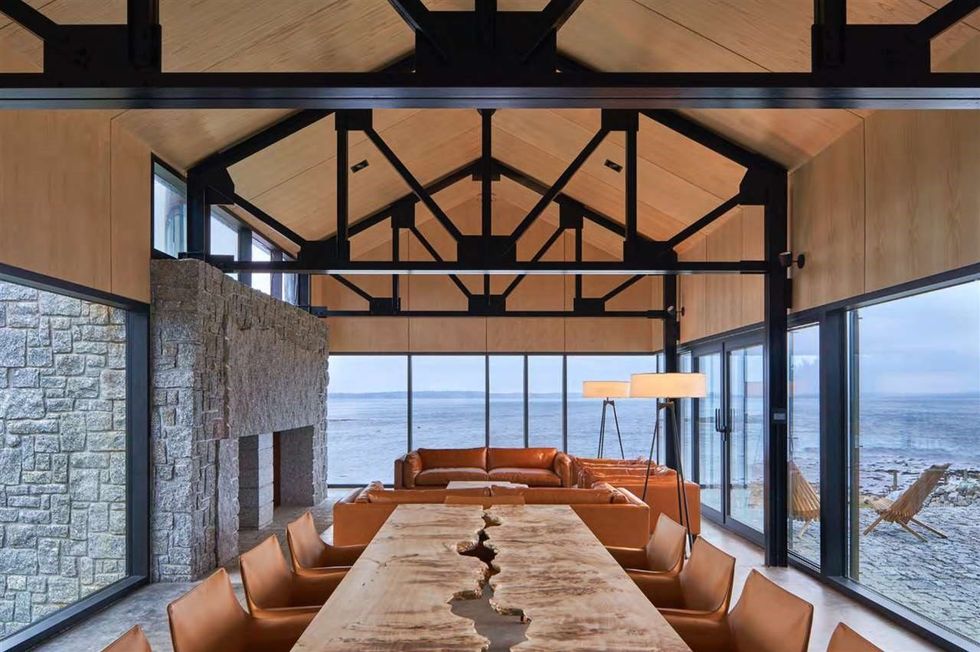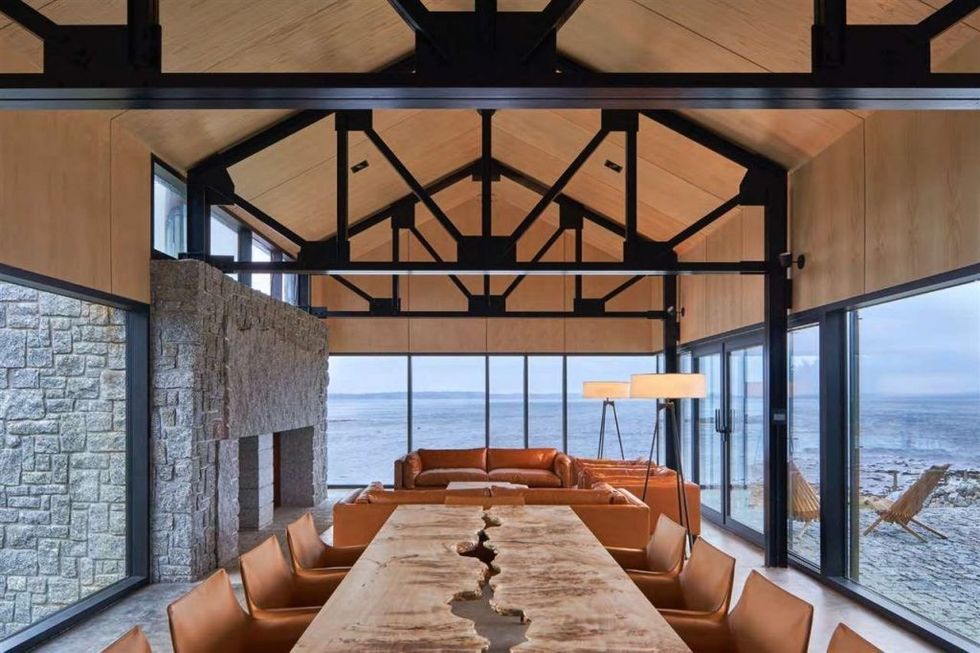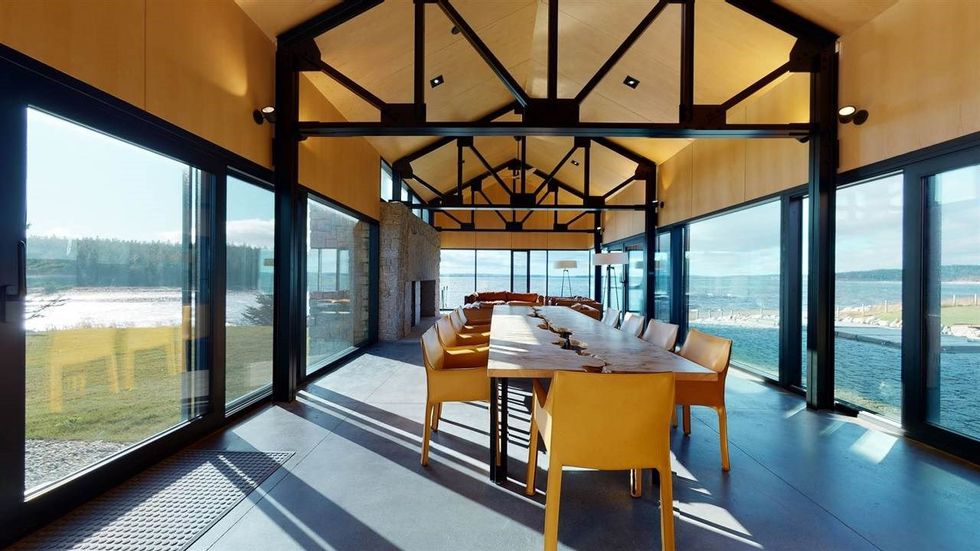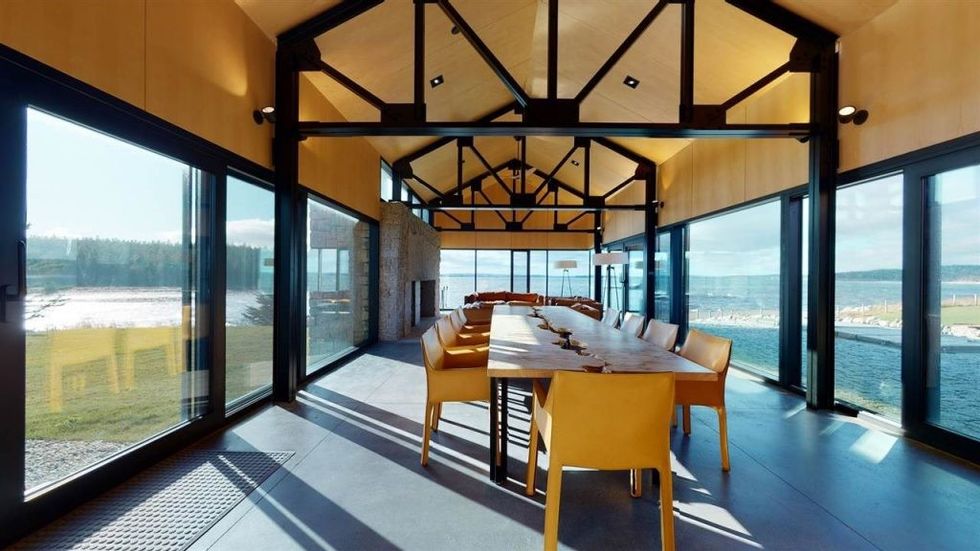 KITCHEN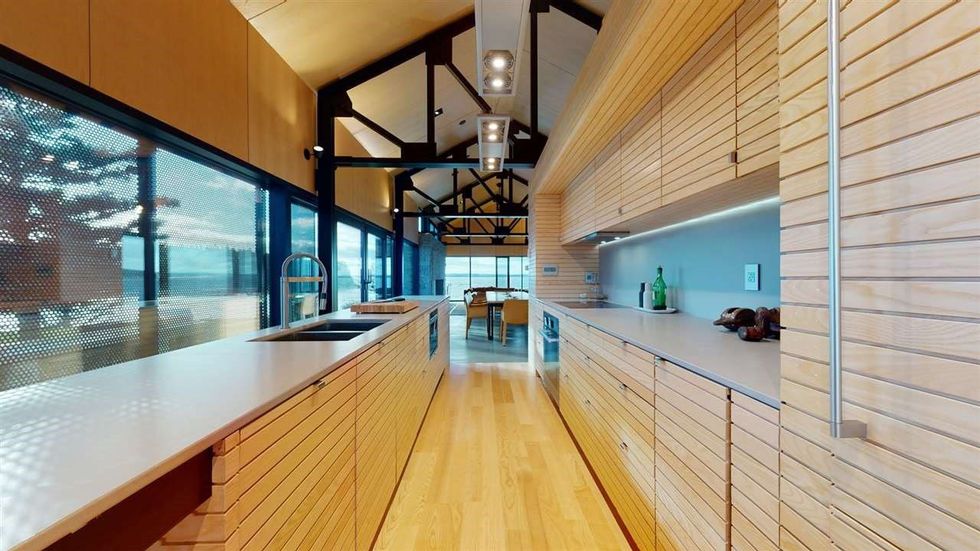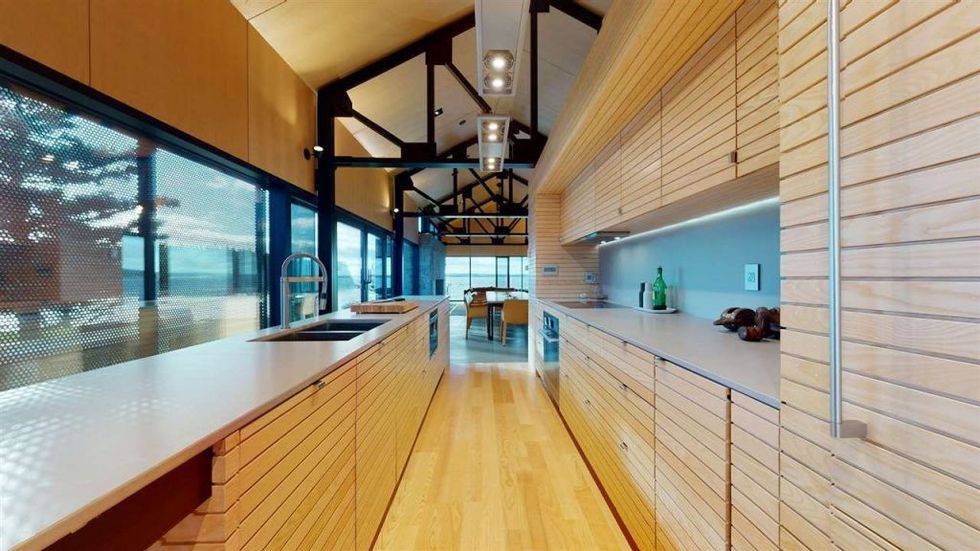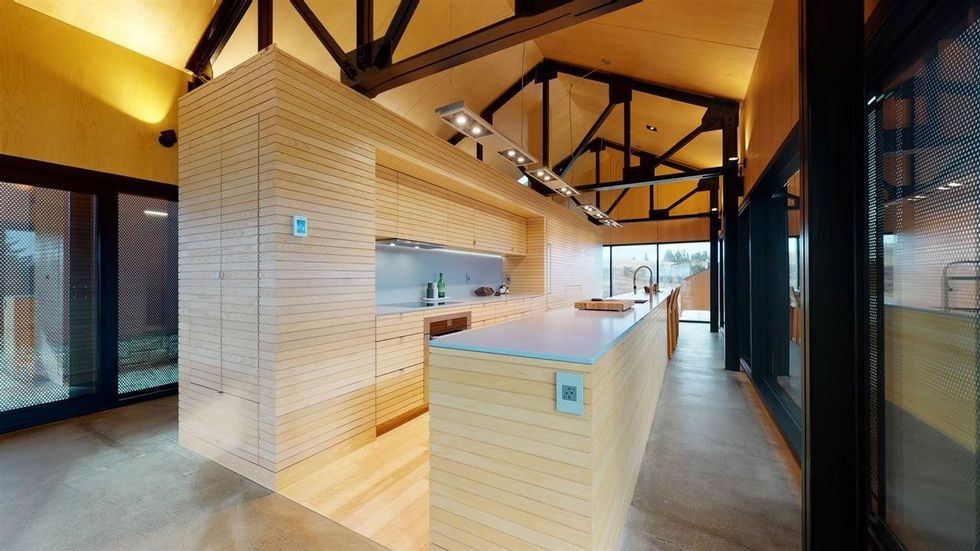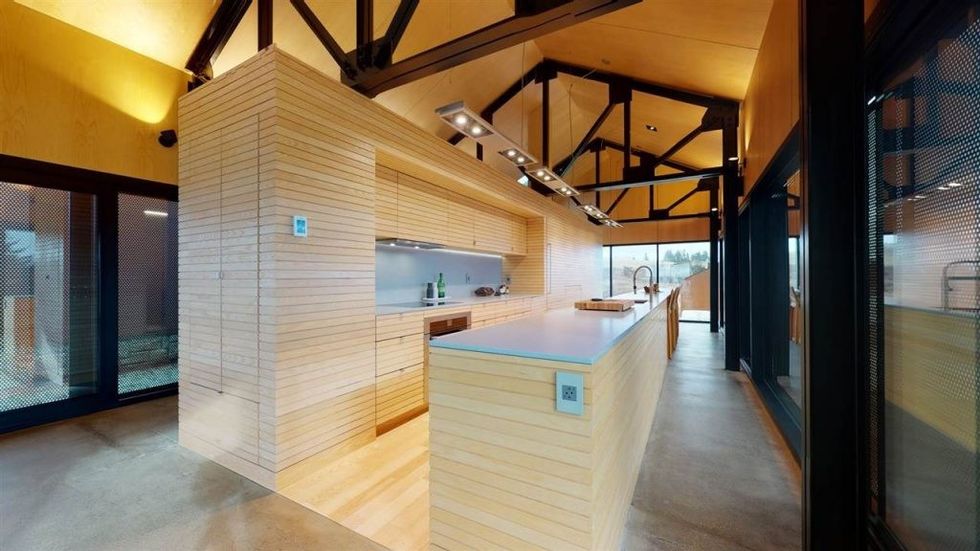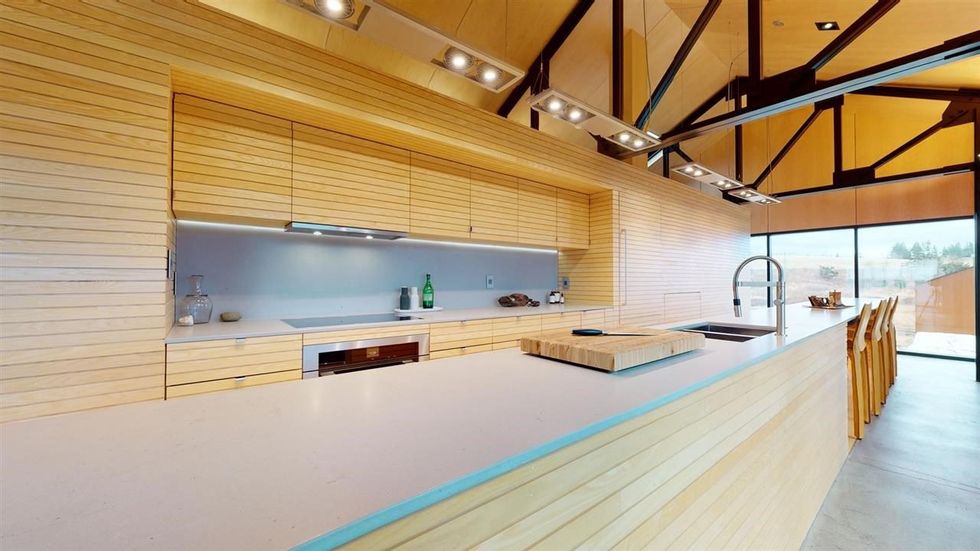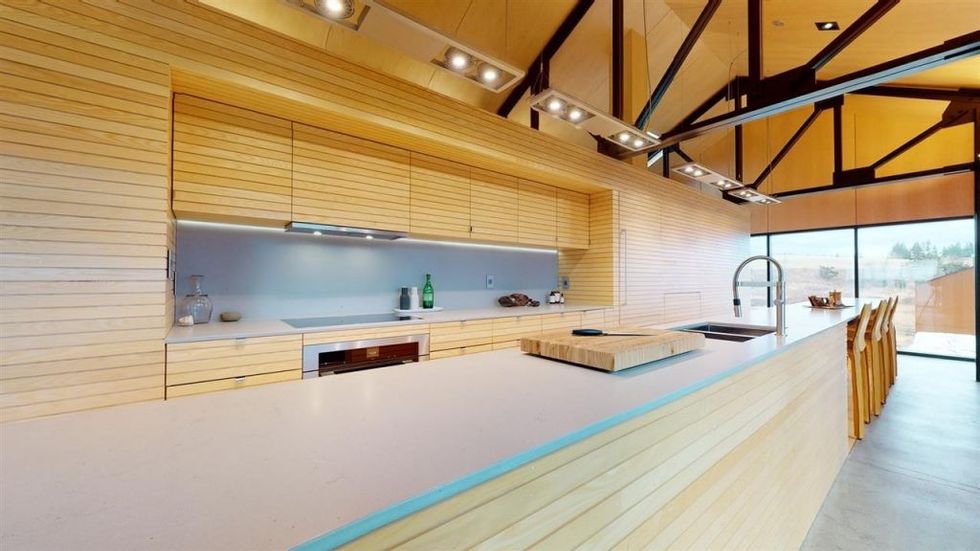 LIVING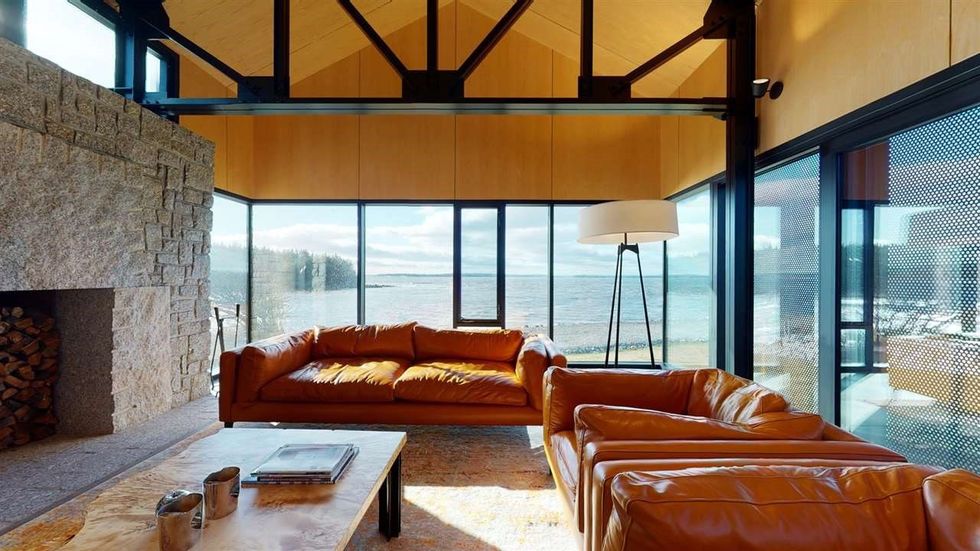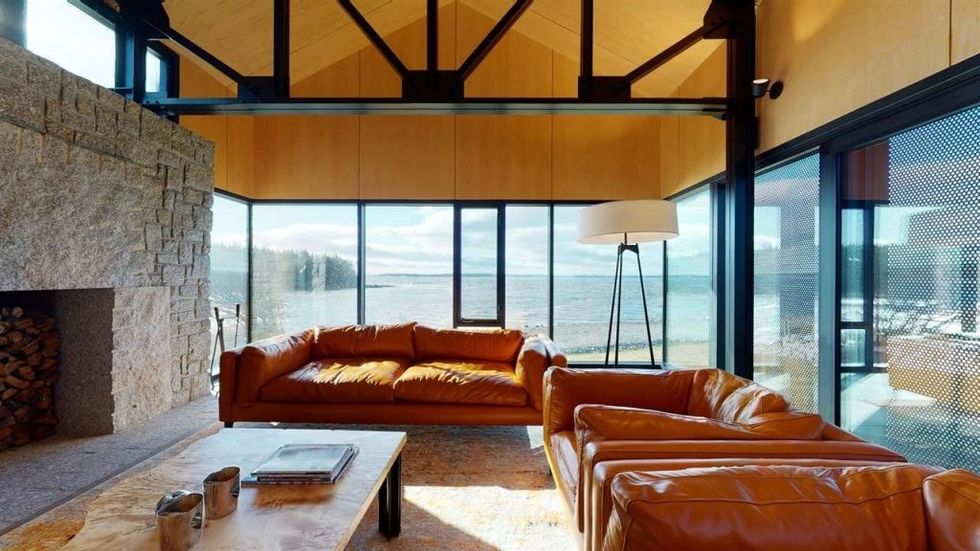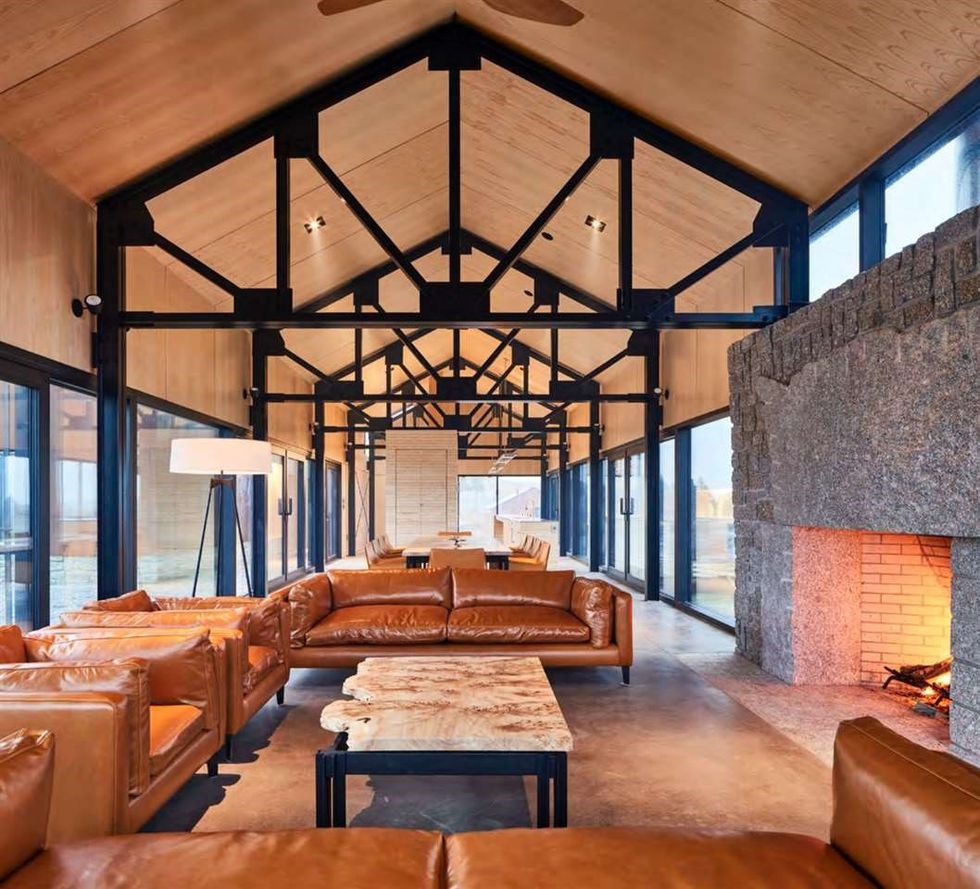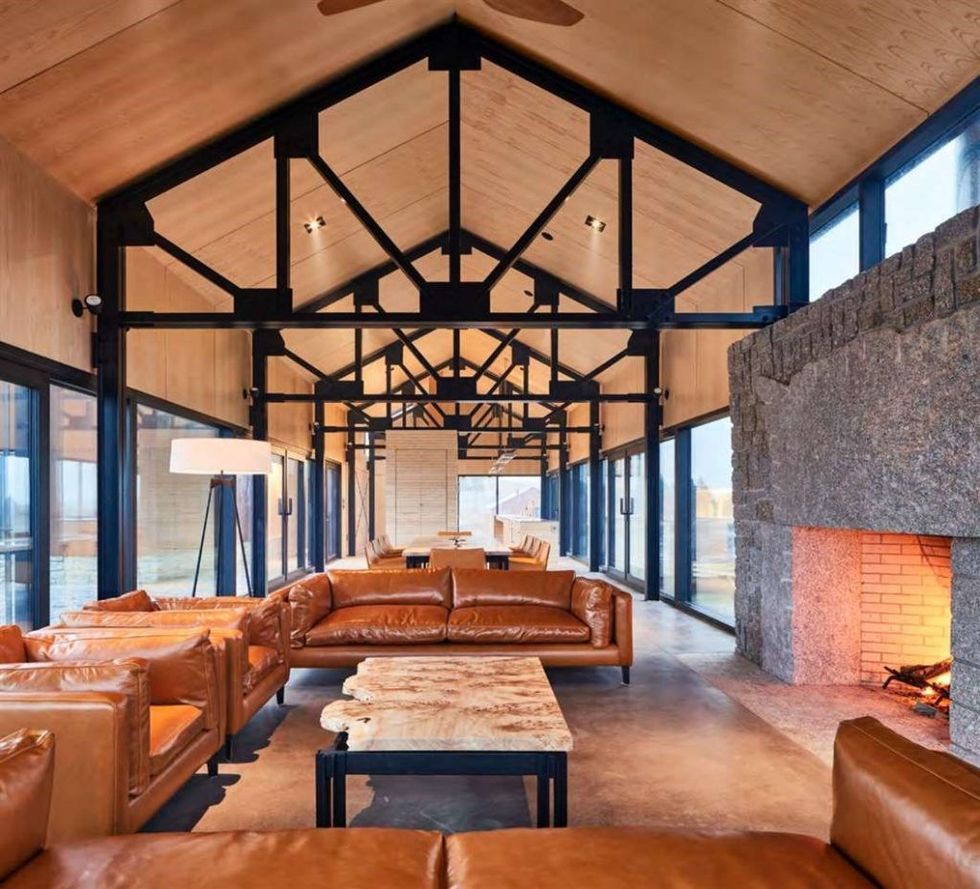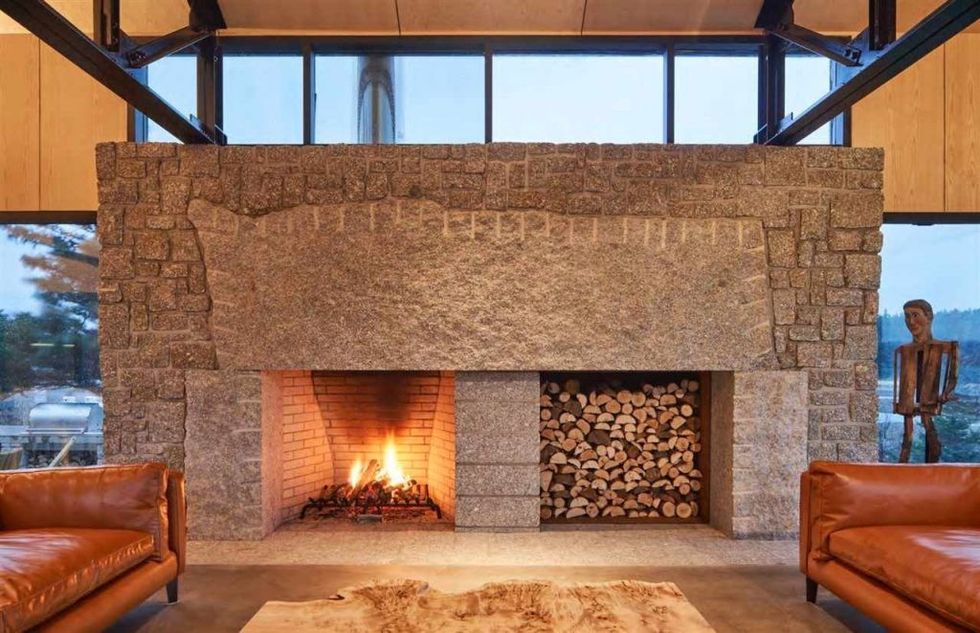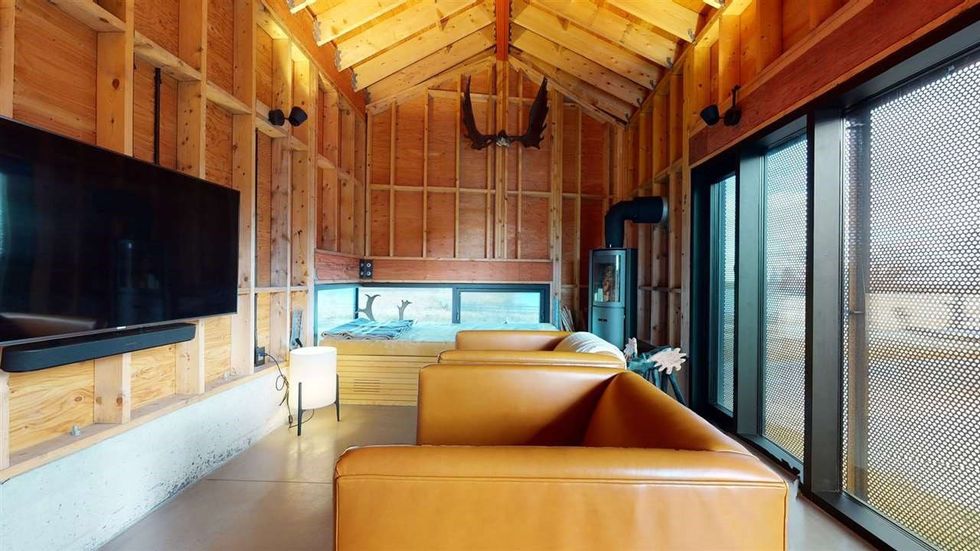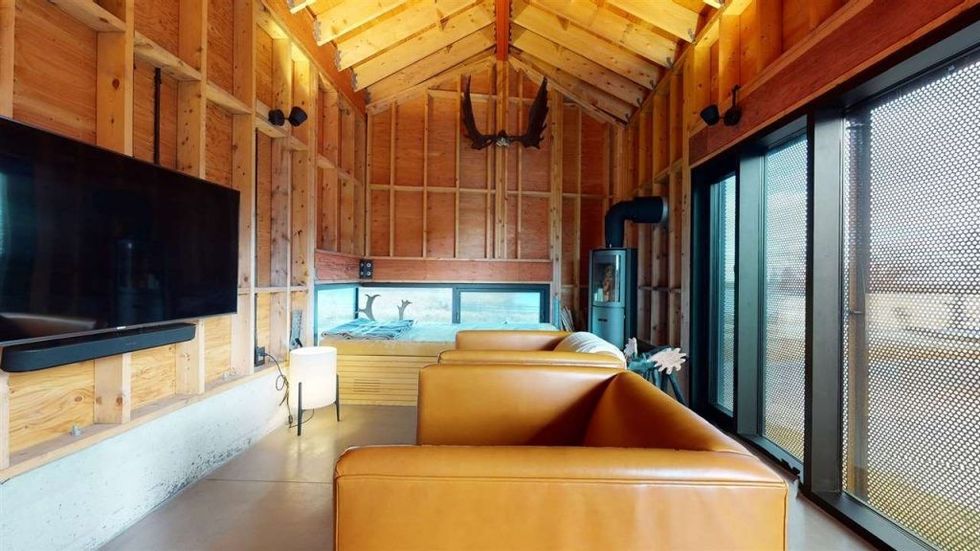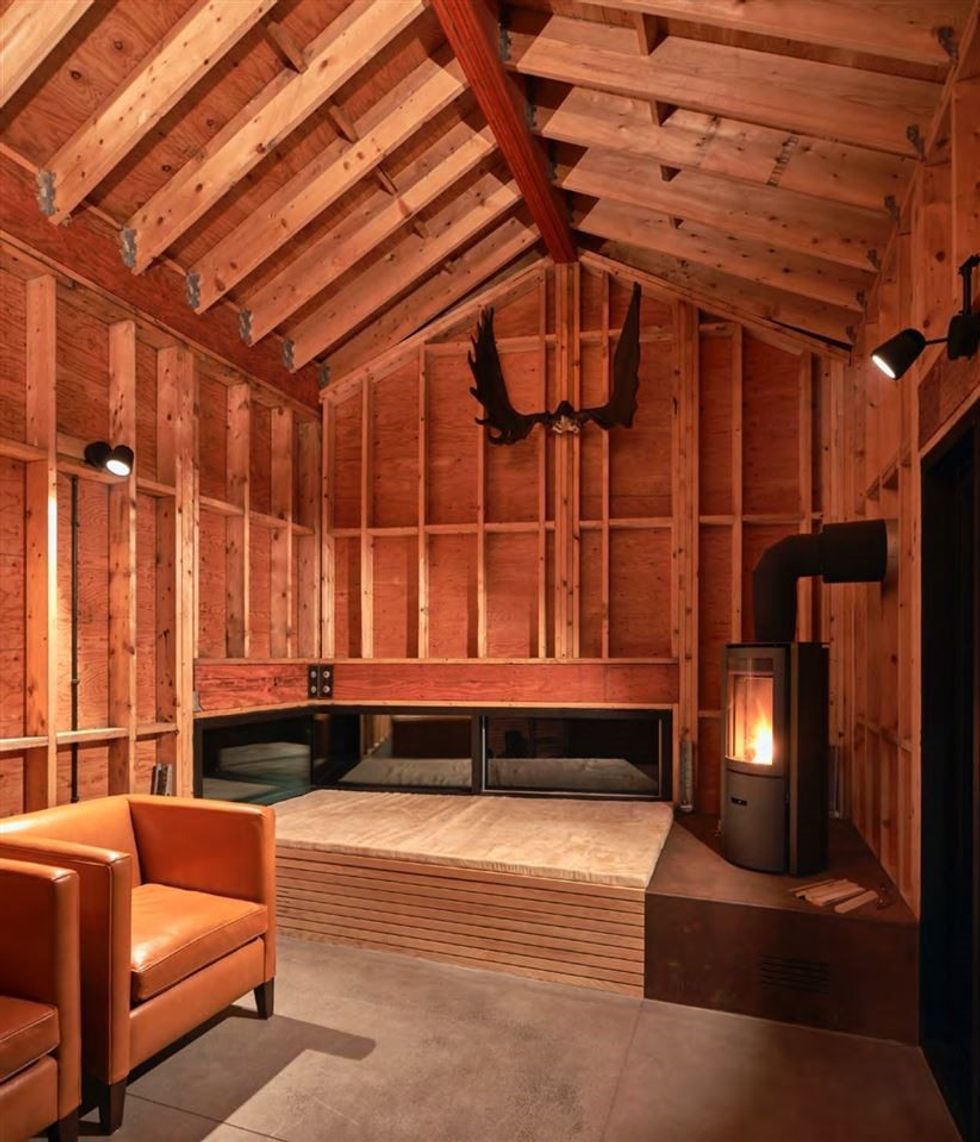 BEDROOM