Last week, loyal Nordstrom -- and Nordstrom Rack -- shoppers in Canada were informed that the retailer would cease operations in the country. 
---
The news seemingly came as a collective shock to consumers in Canada's largest cities (we're still not okay).
On Thursday, the American luxury department store chain announced it would close all 13 of its Canadian locations -- six Nordstrom stores and seven off-price Nordstrom Rack locations -- and halt its online e-commerce operations. All 2500 of the brand's employees will be laid off. 
"This will enable us to simplify our operations and further increase our focus on driving long-term profitable growth in our core US business," said Nordstrom CEO Erik Nordstrom in a press release.
Nordstrom opened its first Canadian location in 2014 and its first Nordstrom Rack location in 2018. It now plans to close all of the country's stores by June. 
Breaking their lease, Nordstrom obtained an Initial Order from the Ontario Superior Court of Justice under the Companies' Creditors Arrangement Act to move closures along quickly and will rely on a third-party liquidator. The breaking of the lease is legal after a company files for creditor protection. Nordstrom said that the company had invested $775M in Canadian stores but never managed to turn a profit here. In fact, it lost money each year, according to court filings. 
What Went Wrong?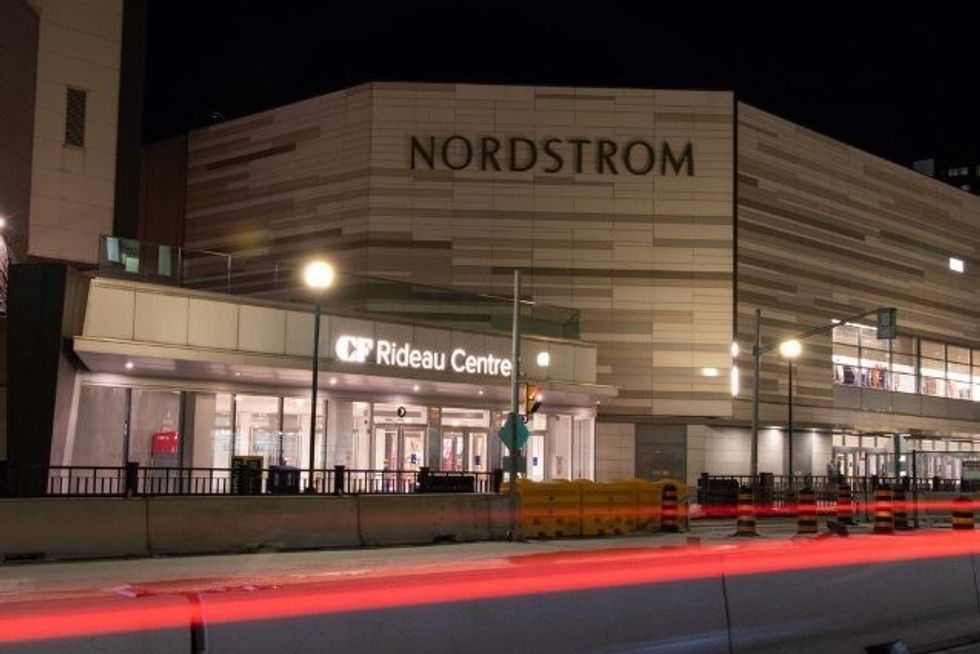 Nordstrom CF Rideau Centre
Perhaps the Canadian market can only handle so many high-end department stores? We already had Canadian luxury department store Holt Renfrew. Then, Saks Fifth Avenue arrived not long after Nordstrom in 2016. "Nordstrom was a very specific tenant who was targeting the upper income Canadians in certain marketplaces," says Jane Domenico, Colliers' Senior Vice President & National Lead, Retail Services for REMS in Canada. "That category space [is] very competitive today. If you go back ten years, there were not a lot of people operating in that space. Then, suddenly, we had both Nordstrom and Saks come to Canada. And we also have strong Canadian retailers like Holt Renfrew, Simons, and The Bay. These are in the same marketplaces and going after the same dollars. So, it was a very competitive field."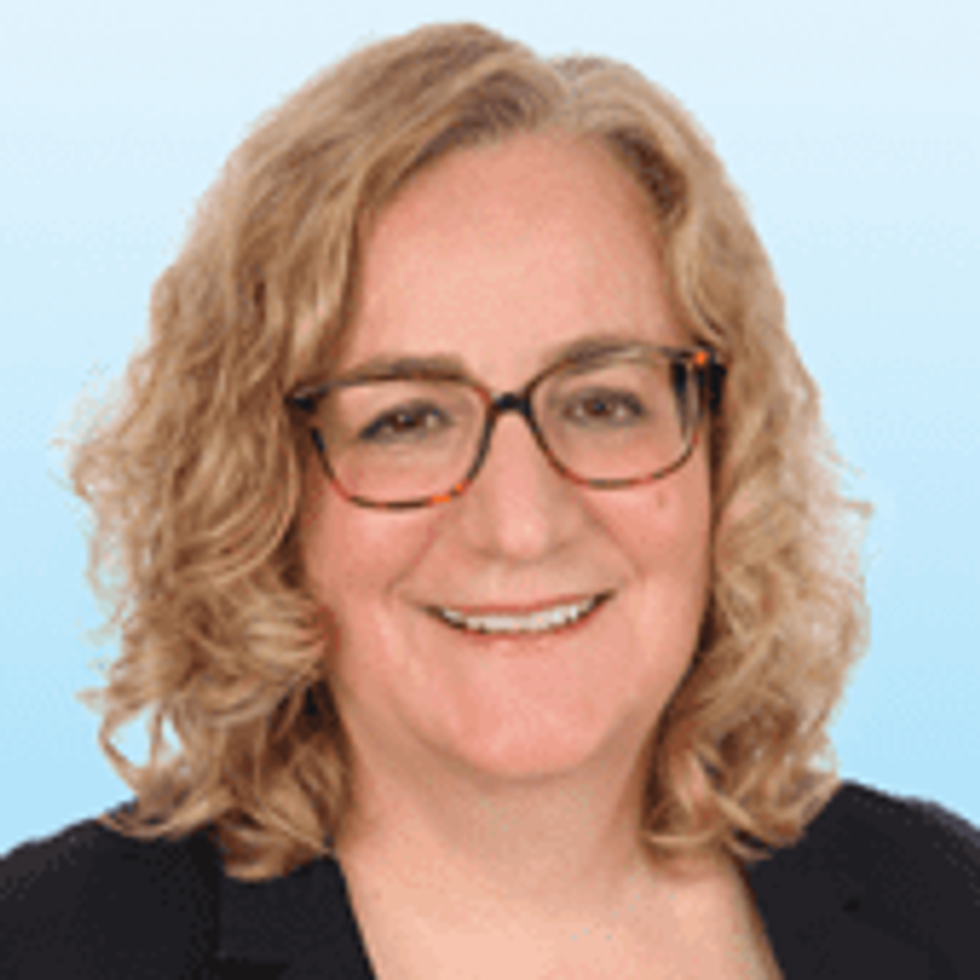 Jane Domenico, Senior Vice President & National Lead, Colliers
Domenico says that Canada is a geographically tricky area with an incredibly dispersed population, which makes it a challenge for American retailers. 
"We have some fantastic US retailers who have over-performed in Canada -- notably, the T.J. Maxx group -- and been successful because they've been able to adapt to our logistics," says Domenico.
"When you think of Nordstrom operationally, it was in Vancouver, Calgary, and the GTA and that's a very dispersed inventory and operations. You don't get the synergy you do when you have many locations. We thought they'd open more of their off-price locations in Canada, and that never happened. We are so geographically dispersed in Canada and that provides many challenges for our operations and makes it more expensive to operate here. Supply chain is such an integral part for retailers to be profitable. They need to supply in a cost effective way. I think it became more of a challenge than they ever thought -- and Nordstrom is a strong retailer."
CBRE retail specialist Kate Camenzuli says Nordstrom's closure doesn't necessarily reflect the reality of retail in Canada. "I don't believe this has anything to do with the size or health of a specific space, or about the health of retail in Canada," says Camenzuli. "This is a specific situation that has nothing to do with either."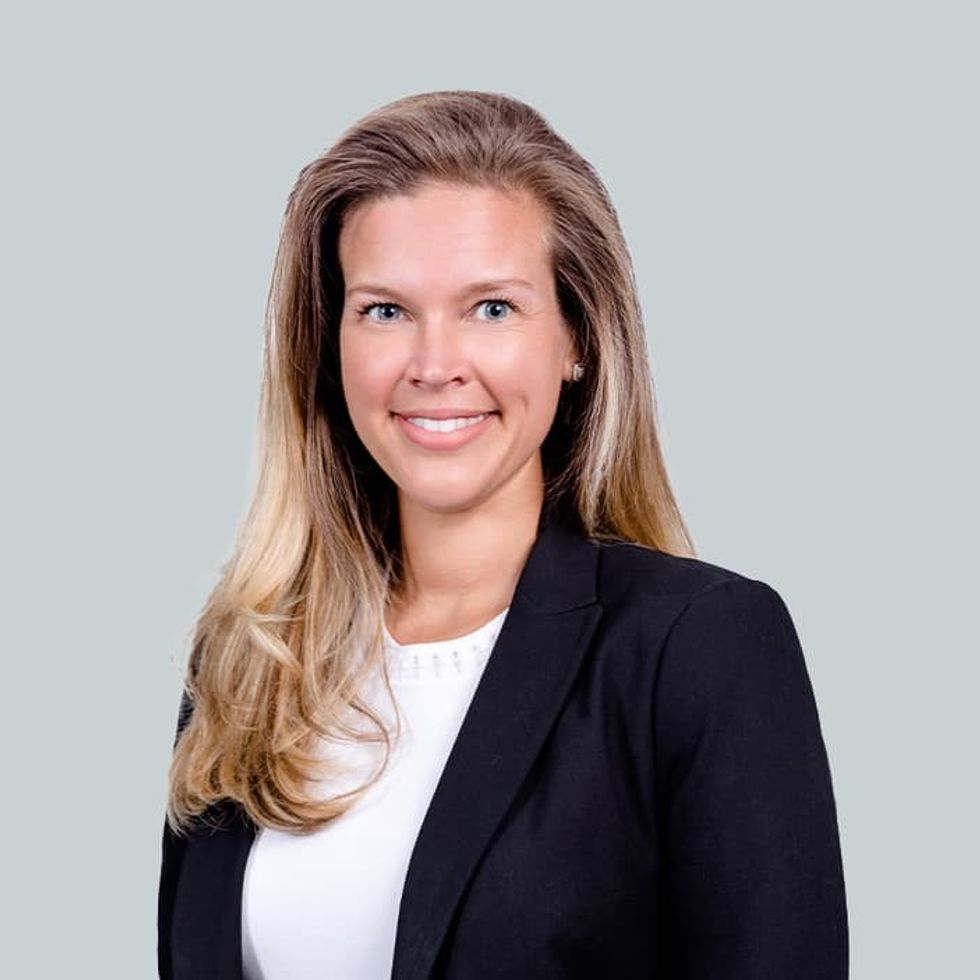 Kate Camenzuli, VP Retail at CBRE
Whatever the cause, the reality remains that the departure of Nordstrom on Canadian soil will result in the loss of anchor tenants in the massive retail spaces in some of Canada's largest malls in its major urban centres. This includes Toronto's CF Eaton Centre, Yorkdale Shopping Centre, and Sherway Gardens, along with Ottawa's CF Rideau Centre, Calgary's Chinook Centre, and Vancouver's Pacific Centre. 
"In terms of a major anchor leaving, this has happened a few times in our history," highlights Domenico. "It reflects consumer demand and tenant business decisions. We last went through this with Target and -- before that in the late 1990s -- Kmart and then Eatons. It's part and parcel of retail real estate development. What's different today, with the Nordstrom example specifically, is these spaces are located in the best malls in Canada -- hands down. These are fantastic shopping centres across the country. The people who own, manage, and develop these shopping centres have a long history of success."
When STOREYS reached out to commercial real estate giant CF Fairview to inquire about the fate of the massive anchor retail spaces -- like the one in the CF Eaton Centre -- reps referred us directly to Nordstrom for comment. 
When we asked Nordstrom reps about breaking a lease of this scale, they said that, as part of the Initial Order from the Court, Nordstrom has received "the authorization for the Nordstrom Canada Entities, in consultation with the Monitor and with the assistance of any real estate advisor or other assistants as may be desirable, to pursue all avenues and offers for the sale, transfer or assignment of the Leases to third parties, in whole or in part, subject to Court approval of any such sale, transfer or assignment."
What's Next for the Retail Space?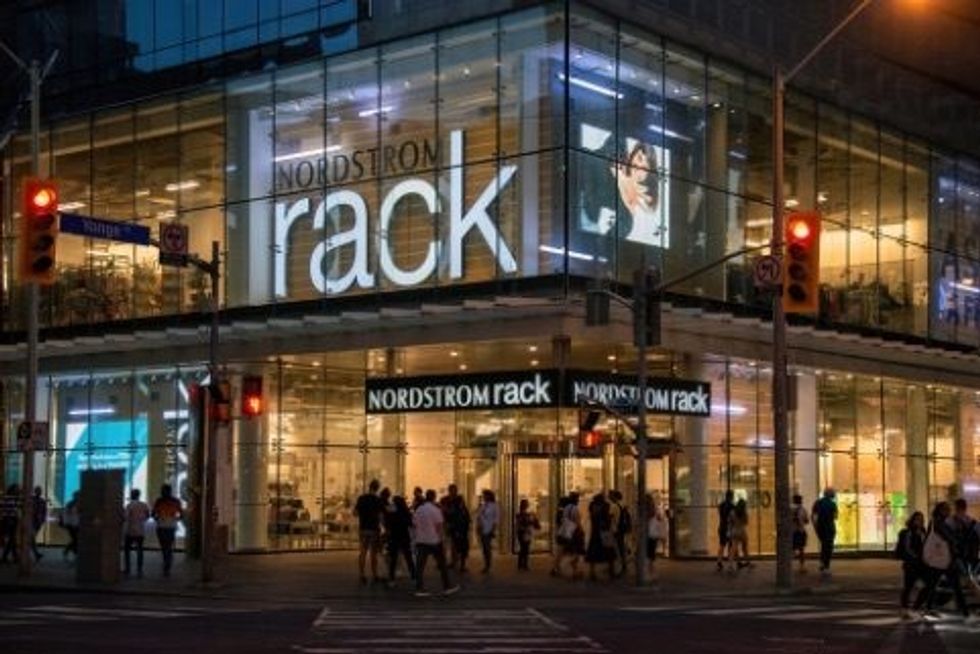 Nordstrom Rack, Toronto
In terms of next moves, Camenzuli says the departure of Nordstrom opens possibilities for retailers. "We are super excited, as the Canadian retail real estate market is very tight and this gives the landlords, brokers, and retailers the chance to have fun and get creative and look and super interesting opportunities," says Camenzuli. "Canada continues to grow on the world stage as a great retail market and I'm sure we will continue to see that with brands entering the market, small, medium, and large format."
Camenzuli says that the fate of the former Nordstrom locations involves continuing to top grade the sites with best-in-case new or creative solutions. "We are in the customer service business; it's about delivering the best experience for the customer," she says. 
The sprawling retail spaces could get divided up or they could see the entrance of non-retail companies, like gyms or entertainment complexes.
"There are quite a few choices that developers can make," says Domenico. "The first is to re-lease it to another large format use. Will it be a Simons? A Holt Renfrew? Those are the questions that are out there. Another option that has been very successful in our industry over the last 25 to 30 years is actually breaking up the anchor space into a combination of small retail (CRU) in combination with larger format tenants like a Winners or Sportchek. They could also be grocery or pharmacy, with a bunch of smaller CRU. Again, we're dealing with the best malls in Canada."
Like Camenzuli, Domenico says that the departure of Nordstrom offers a chance for developers to get creative and reimagine their sites and utilize the space differently. 
"The third option involves developers asking what is my highest and best use that I think I'll want in five, 10, and 15 years," says Domenico. "These assets that have been impacted have been around since the 70s and it doesn't look anything like the 70s [anymore]. So, this gives them an opportunity to say, 'do I want to put a condo tower here? Do I want to put a hotel? Do I want to put an entertainment facility?'"
The vacant retail spaces left in Nordstrom's absence inspires a re-evaluation for the future of the shopping mall in general. While many worried about the fate of the physical shopping mall during the COVID-19 pandemic, according to new figures released last week from CBRE, in-person retail shopping is very much alive and well. 
Refreshingly, retail foot traffic levels have largely returned to pre-pandemic levels, according to CBRE, with consumers eager to engage in more lively, personalized shopping experiences that can't be offered online. 
"While it is widely assumed that younger consumers are highly engaged with e-commerce, Gen Zers are less likely to shop online than millennials, CBRE research shows," says CBRE Canada Chairman Paul Morassutti in the report. "This indicates that despite being digital natives, even the youngest consumers are choosing to shop in-store. So much for the death of retail."
Even so, mall space is inevitably being reimagined right now, with the new reality involving everything from pop-up spaces for local brands (as opposed to long-term leases), to the addition of condo units on their sprawling real estate. 
Retail