With construction happening on what sometimes feel like every few blocks, Vancouver seems to have an ever-growing list of developments ongoing at any given time.
---
Many, such as modifications to private residences, are not particularly noteworthy, and few of them are as glamourous as a new hotel or new skyscraper. However, some small or medium-size projects, such as a new shopping square or residential building, can affect a neighbourhood or city just as much, so they are often worth keeping an eye on, whether you're a resident of the area who could be affected by construction, or a frequent visitor to the neighbourhood.
Usually, the City of Vancouver receives an application, reviews the project, then makes the applications public to allow for public comment on the project for a short period of time, before the project then works its way through the rest of the development process. Based on recently-published development and rezoning applications filed with the City of Vancouver, here are five developments to be aware of.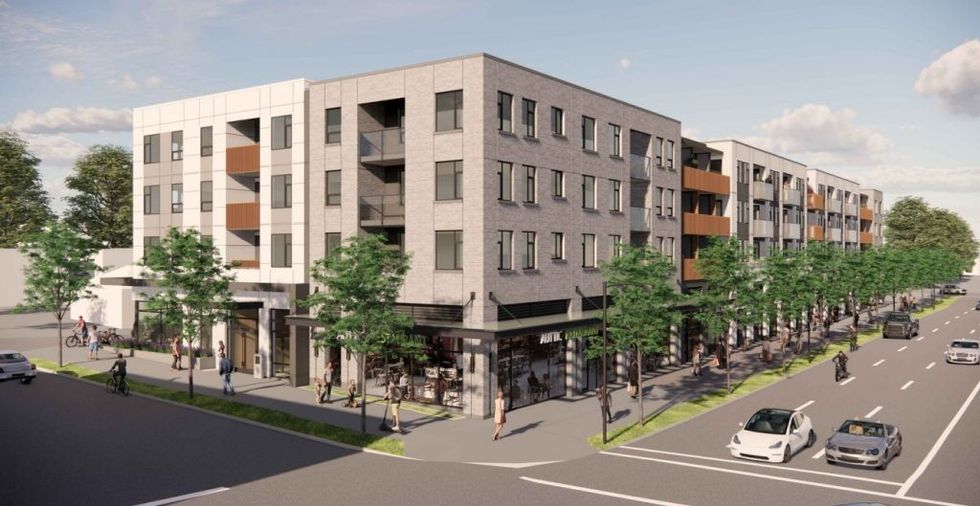 Image: Anthem Properties
Developer: Anthem Properties
Development Type: Mixed-Use (Residential + Retail)
Public Comment Period: September 14 - 30
You may have heard about this project last week, as the proposed site is currently a strip-mall between Lakewood Drive and Semlin Drive, not too far from Pandora Park. There's currently a few Asian businesses, including Sun Yee Cafe, and Yan Bakery, as well as a 7-Eleven and Little Caesar's Pizza.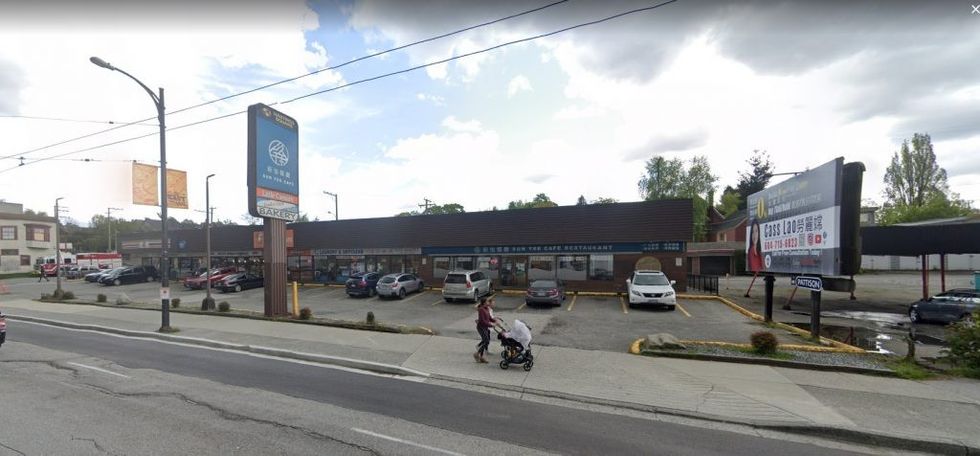 Anthem Properties is seeking to develop a four-story, 85,167-sq.-ft, mixed-use building, with residential units on all floors, retail space on the first floor, and two levels of underground parking with 116 spaces. Most importantly, the building's 111 units would be secured market rental units.
The application notes that although the proposed site is located in the Hastings Hilltop area and therefore subject to the Grandview-Woodland Community Plan, the developers are opting for a four-storey building rather than six, citing that a key consideration was the smaller shadow a four-storey building would cast onto East Hastings.
Developer: Kuntjoro Architecture
Development Type: Educational
Public Comment Period: September 15 - October 5
This development application pertains to the existing St. Anthony of Padua Catholic Elementary School, near Southwest Marine Drive in the Marpole neighbourhood, the same neighbourhood that also has a new community centre on the way.
The application is for an alteration that would extend the existing two-storey building, horizontally, to add classrooms, a gym, and a rooftop play area, as well as one level of underground parking, making use of space that is currently just an outdoor area for hopscotch and a basketball court.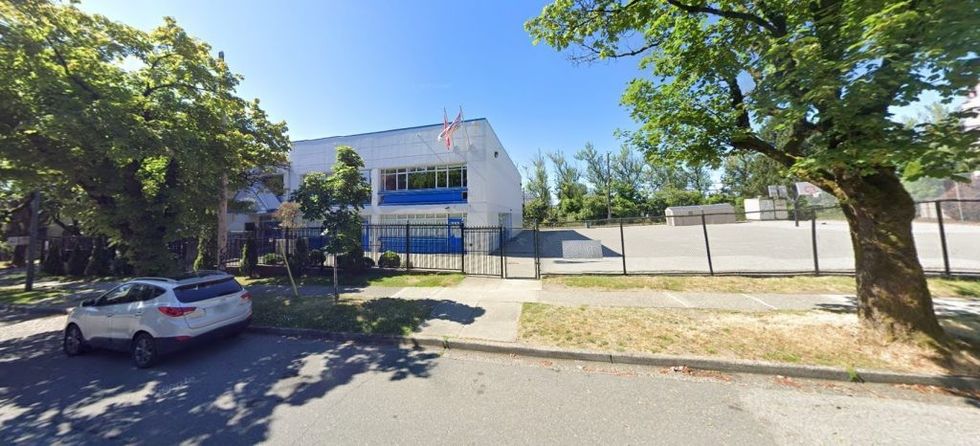 The applicants note that the school currently rents space from the nearby Scottish Cultural Centre because "there is very limited space within the current school to house all activities, especially Physical Education," and that continuing to rent space is not a viable long-term solution.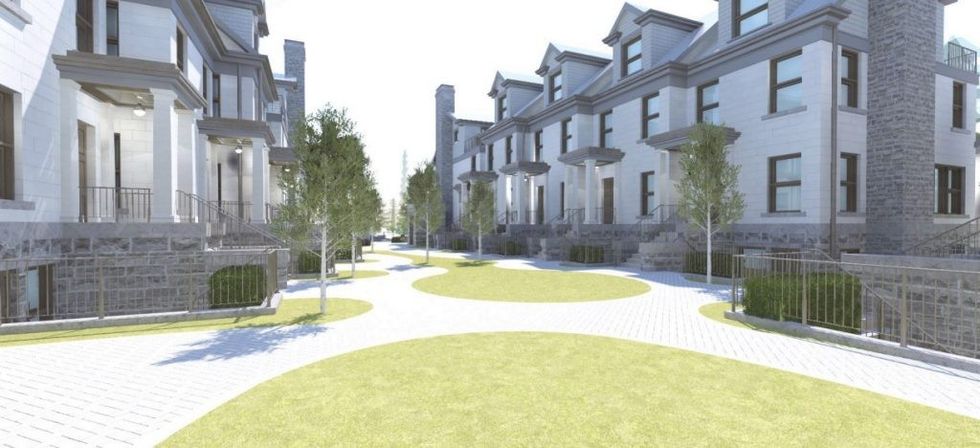 Image: Stuart Howard Architects
Developer: Stuart Howard Architects
Development Type: Residential (Townhouses)
Virtual Open House: January 23 - February 12
Just a five-minute drive north of the previous development, this rezoning application seeks to change the site's zoning from RS-1 (Residential) to CD-1 (Comprehensive Development), which would allow the development of 16 townhouses for a total of 27,534 sq. ft. Each townhouse would consist of multiple units, 28 of which would be secured market rental units. The project would also include 24 vehicle parking spaces and 68 bicycle parking spaces.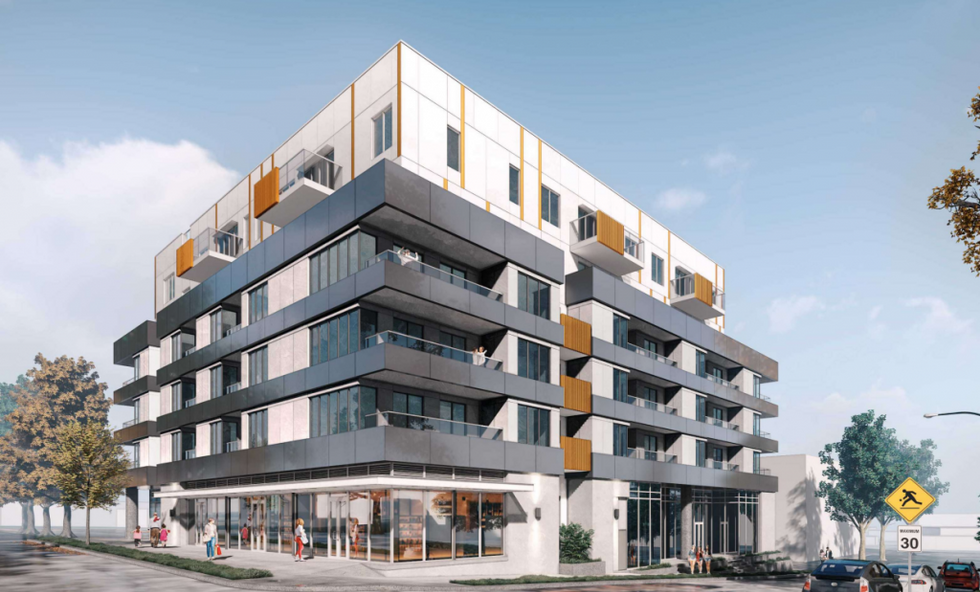 Image: 8804 Osler Holdings
Developer: 8804 Osler Holding Ltd. 
Development Type: Mixed-Use (Residential + Retail)
Public Comment Period: September 14 -30
The proposed site for this development is at the intersection of Osler Street and West 72nd Avenue, also near the previous two developments. It's currently a very small shopping square, with a dog daycare center, a dispensary, and a store that sells heavy-duty cases for equipment.
The proposal is seeking to develop a six-storey building, with retail space on the first floor and residential units on floors two through six, and two levels of underground parking. According to application documents, the building will include six studio apartments, 12 one-bedroom units, 29 two-bedroom units, and three three-bedroom units for a total of 50 residential units. Studio apartments are generally under 300 sq. ft, one-bedroom units are between 400 and 500 sq. ft, two-bedroom units between 600 and 700 sq. ft, and three-bedroom units under 1,000 sq. ft.

Before: Google Maps

Renderings: Radiant City Architecture
Developer: Radiant City Architecture
Development Type: Mixed-Use (Retail + Office)
Public Comment Period: September 20 - October 3
Despite not being residential, this development could impact the most people, as it is located in the high-traffic Cambie Village shopping area near the intersection of Cambie Street and West 17th Avenue, not too far from the Canada Line's King Edward Station.
The proposed development is for a six-storey building that consists of retail space on the ground floor, a childcare facility on the second floor, and then offices above, as well as four levels of underground parking. Retail and office space will be accessible from Cambie Street, but the childcare facility and underground parking will be accessible on the reverse-side of the building, on Tupper Street, where there is a "calmer environment", design documents say.
---
Details for each of these developments can be accessed via the City of Vancouver Shape Your City portal, where you can also vote in support or opposition of these projects.
Future Developments