---
The City of Vancouver has revealed design renderings for the new proposed Marpole-Oakridge Community Centre within Oak Park, as it seeks public input on the project.
The project will be two storeys, 186,300 sq. ft, and include a floor of underground parking as well. Amenities for the Marpole-Oakridge Community Centre are expected to include a senior centre on the first floor, a daycare facility on the second floor, as well as an outdoor swimming pool.
Diamond and Schmitt Architects -- who filed the development application -- will also add a splash pad, playground, and performance circle to a section of the existing Oak Park, which will be reconfigured to fit the new building.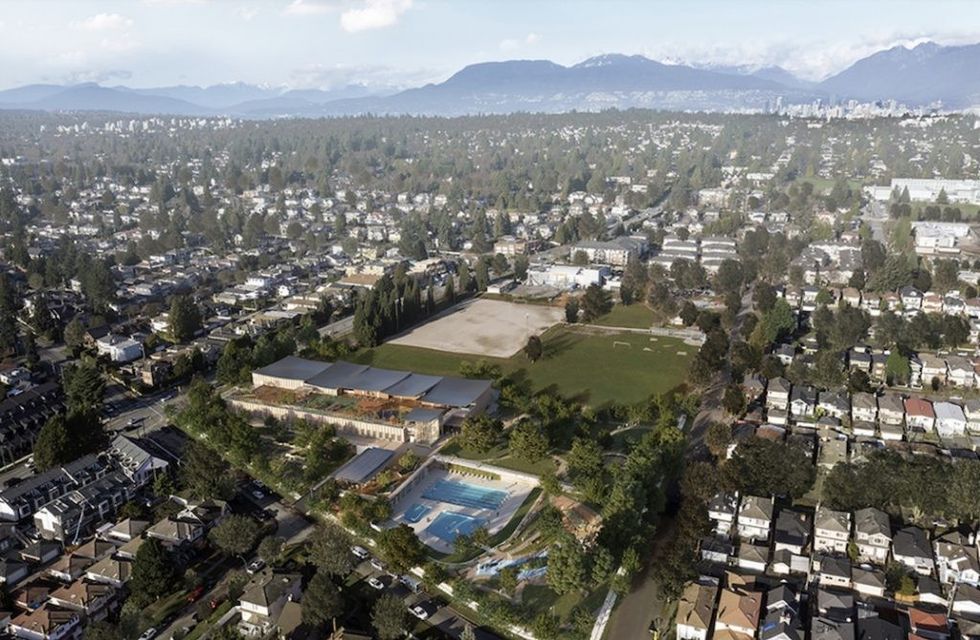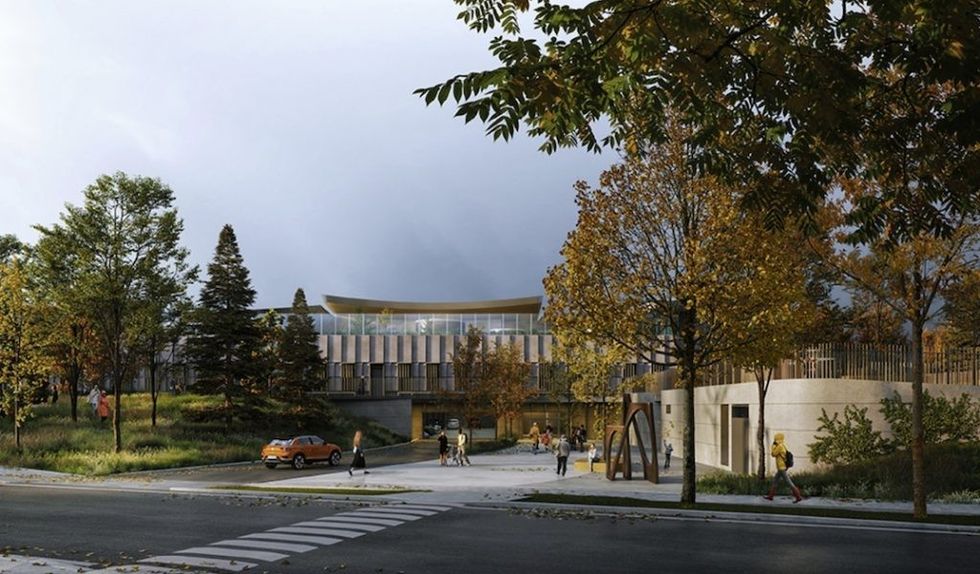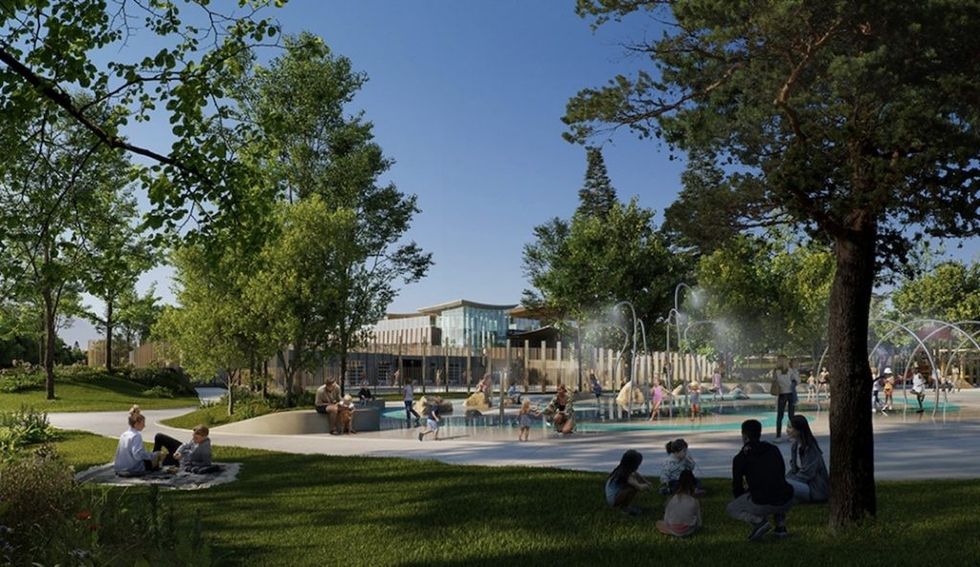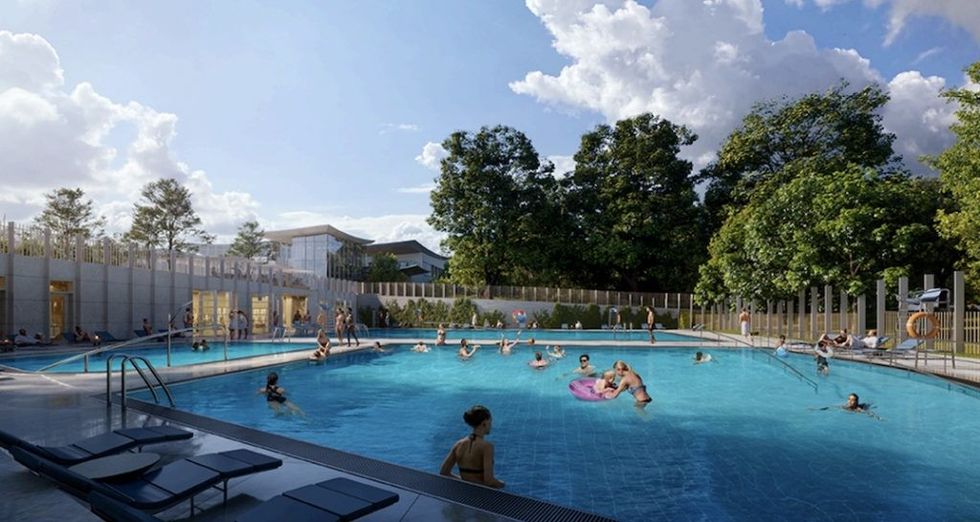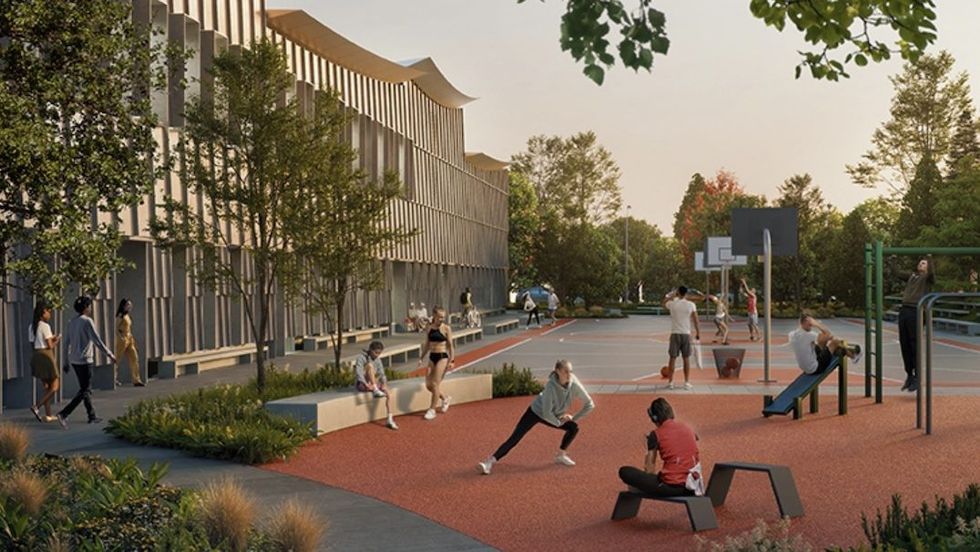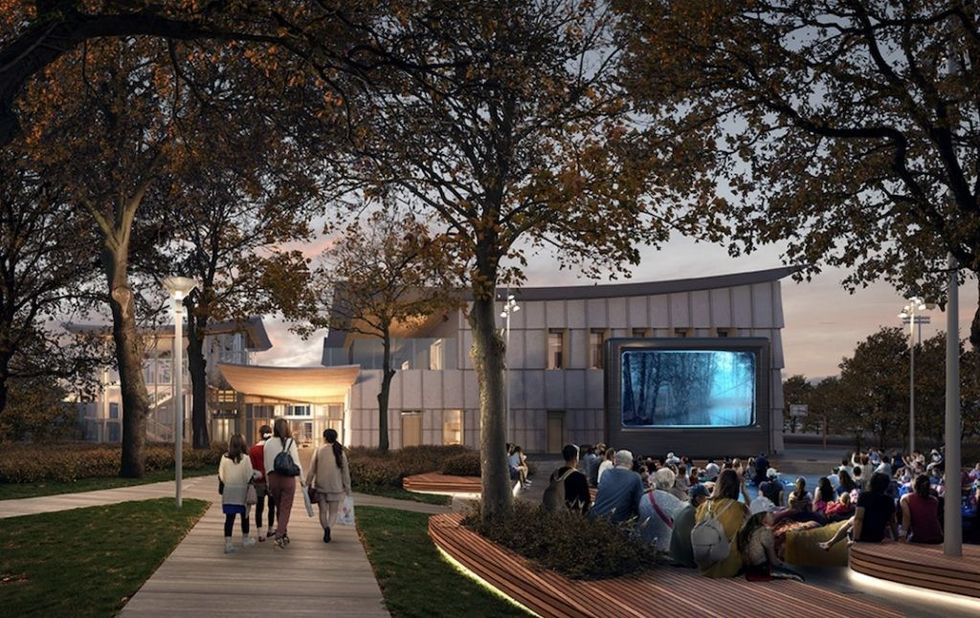 The new community centre project was originally birthed in late 2017 and multiple sections of Oak Park were considered as the site for the new building. In each option, the existing community centre on the corner of Oak Street and W 59th Avenue would be removed, and several of the existing amenities would be relocated.
One option for the new building was the northeast corner of the park, near the corner of W 59th Avenue and Fremlin Street, replacing the existing outdoor parking lot and spray park. A second option was on the eastern edge of the park, on Fremlin Street, which is currently a multi-purpose field. Another option was the southwest corner of the park, on the corner of Oak Street and Park Drive, replacing one of the park's current soccer fields.
The third option was the one that was ultimately chosen, although the orientation of the building and some of the smaller surrounding details were changed.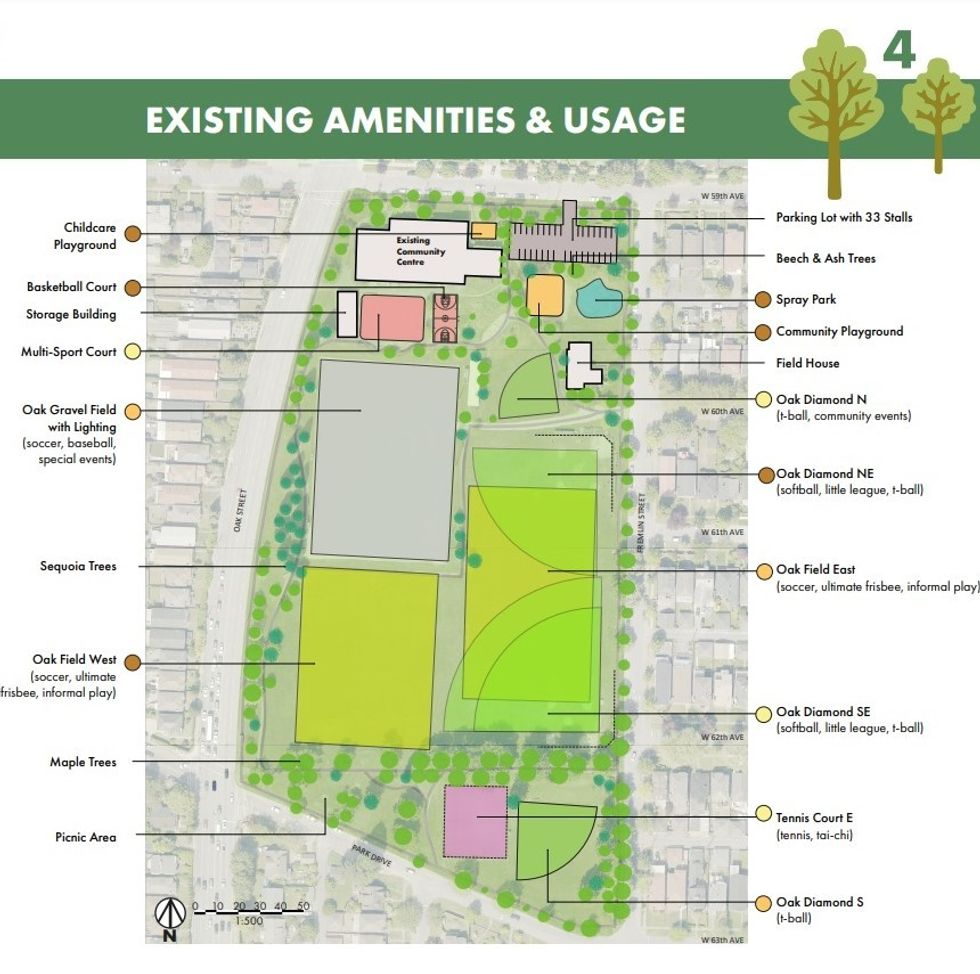 While the new building will be closer to the corner of Oak Street and Park Drive, the address for the building will be 7575 Fremlin Street.
The Marpole-Oakrdige Community Centre is also expected to be built to meet the standards set by Passive House, a standard "recognized internationally as the optimal way to build healthy, climate-resilient, affordable, and energy-efficient residential, institutional, and commercial buildings through all stages of design, construction, and livability."
The City of Vancouver is currently taking public input about the project, allowing people to vote on whether or not they "support", or are "opposed", or have "mixed" feelings about the proposal. The public comment period is ongoing from now until Monday, September 12. Following that, the application will need to be approved by the city's Director of Planning before construction can officially begin.
Parks