---
As we move into the future of city-building, creative placemaking is more than a nice idea -- it's incredibly important for the well-being of thriving communities. 
The Creative School at Toronto Metropolitan University, in collaboration with The Daniels Corporation, Entro, Lemay, and MASSIVart, highlights this in a new interdisciplinary study released today. 

Conducted by academic researchers and industry leaders, A New Bottom Line: The Value & Impact of Placemaking examined the effects of art installations, cultural programming, interior design, wayfinding, place branding, and architecture in public and private spaces.
The study revealed that people are 50% more likely to spend time in spaces with creative placemaking. It also found that locations with placemaking interventions caused an increase in personal connection to the built environments, along with a sense of safety, relaxation, and emotional stimulation. Placemaking interventions also increased a person's likelihood of sharing information about the space with others.
"This research opens up new possibilities for evidence-based design of cities, buildings, and spaces," said Dr. Louis-Etienne Dubois, Associate Professor at the School of Creative Industries at The Creative School, Toronto Metropolitan University. "The study provides a strong empirical foundation to inform design and decision-making, and helps us understand the immediate and enduring benefits of implementing placemaking for retail, real estate, transit, and public spaces."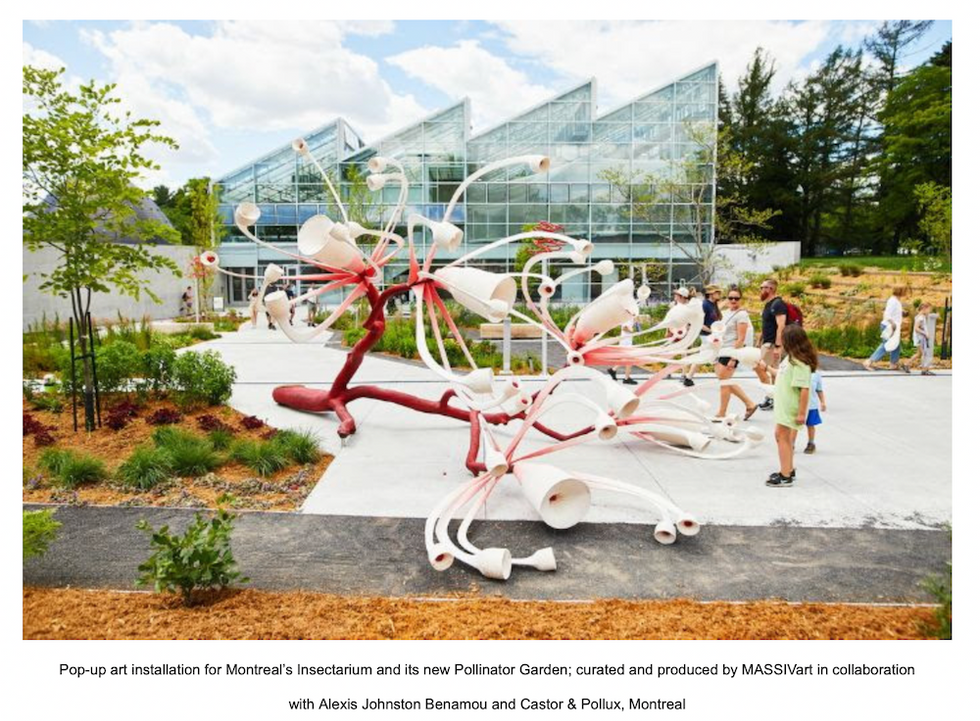 Key findings about the impact of placemaking initiatives, include:
50% increase in the intention to spend time in the built environment. 

53% increase in positive perceptions of the location, resulting in environments that were seen as culturally vibrant, safe, friendly, and supporting an improved quality of life. 

63% increase in positive feelings towards the locations, resulting in environments that were more inviting, beautiful, stimulating and comfortable. 

77% increased likelihood for individuals to recommend the site to friends, family and acquaintances. 

74% increased likelihood for individuals to share information about the location, which can translate to organic conversations that could create increased foot traffic and exposure through word-of-mouth or social media sharing. 
"Placemaking is an effective way to elevate any space and strengthen the physical and emotional connection between the people and the places they share," said Coralie Olson, Managing Partner at MASSIVart. "Our hope is that this study emphasizes the value of placemaking and leads to more impactful placemaking initiatives in Canada, which in turn supports the artistic community and makes art more accessible to the public." 
Researchers also stress how the study provides key insights into the relationship between humans and creative environments. "Design is a powerful way to connect people to a place," says Vedran Dzebic, Head of Research and Development at Entro. This study shows that placemaking provides identity and meaning, allowing us to form emotional connections that inspire us to engage with a space."

Toronto has seen an investment in meaningful, creative placemaking throughout the city in recent decades. One of the most impressive examples is the revamped Distillery District -- a transformation that was largely driven by artists. Another is The Bentway, which transforms the underbelly of the otherwise uninspiring Gardiner Expressway into an unexpected showcase for public art.
On the development front, in recent years, Daniels has become known for its creative placemaking initiatives, in particular, with respect to its revitalization efforts in Toronto's historically underdog Regent Park neighbourhood. Community and cultural hub Daniels Spectrum -- an initiative by Artscape, Toronto Community Housing, The Daniels Corporation, and members of the Regent Park -- is a shining example of how placemaking can transform a neighbourhood. In their celebrated residential buildings, Daniels focuses heavily on creative aesthetics and art.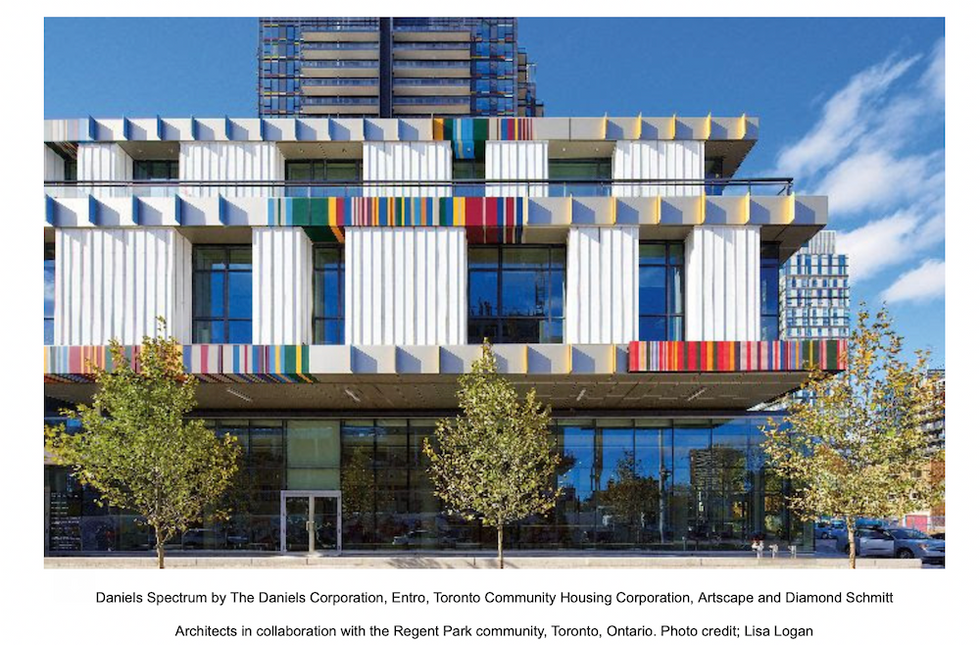 "At Daniels, we have long believed that placemaking is key to effective city building. Throughout our history, we've collaborated with a diverse range of stakeholders to identify and invest in opportunities that create a strong sense of place within the communities in which we build," said Heela Omarkhail, VP of Social Impact at The Daniels Corporation. "The research validates our philosophy that placemaking creates value as it increases positive feelings and connection to places to make sure people love where they live, work, play and learn."  
Real Estate News