---
Bus travel isn't what it used to be in Ontario, thanks to an elevated new way to get between Toronto and Ottawa.  
Red Arrow is now bringing its long-desired intercity passenger service to Ontario, offering an affordable(ish) premium bus option that takes the travel journey well beyond the basic Greyhound experience. 
On December 8, Red Arrow will officially launch service between Toronto and Ottawa seven days a week, with six trips daily. The journey includes stops in Scarborough and Kingston. It begins at Union Station and takes roughly five hours, but it's one made a little more manageable thanks to Red Arrow's premium offerings.
Premium perks include things like unique single-row privacy seating (!), advanced seat selection, onboard entertainment, complimentary Wi-Fi, snacks (both complimentary and premium), and beverages (no booze though, sadly).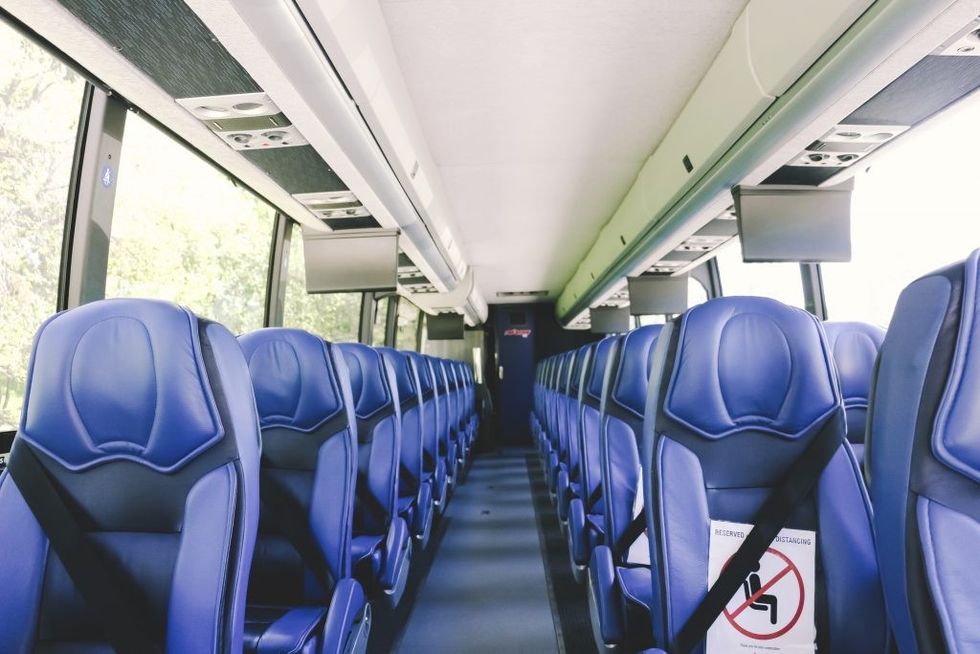 Riders can expect reclining leather seats, fold-down tray tables, and charging stations at every seat.

"This introduction of service between the province's two most populous cities proves our continued commitment to the travel needs of Canadians. We invite all Ontario travellers to experience the Red Arrow difference," says Raelene Miller, Vice President, Motorcoach division. "With higher gas prices, continued hassles with flying, and limited rental car availability, we're a stress-free, convenient, and reliable alternative."
A ticket between Toronto and Ottawa costs $97 for adults and $77.60 for children. While this may be pricer than other buses without the bells and whistles, it's still cheaper than taking the train or flying -- the latter of which is still a bit of a mess as we continue our pandemic recovery.
Advanced reservations are available to book online now by visiting www.redarrow.ca or 1-800-232-1958. 
Transportation