Toronto
Future Developments
New Broadview Build Puts Luxury Within Arm's Reach
An ideal location, a swoon-worthy aesthetic, and accessible opportunities for financing come together at a boutique condo rising in the east end.
Nahid Broadview, taking the stage on Broadview Avenue just north of the Danforth, is poised to present the best of accommodations for those seeking an east-side lifestyle sprinkled with unique floor-plans, oversized terraces, and contemporary tech conveniences.
The project is described as the developer's "dedication towards forming a community of like-minded yet diverse families and individuals leading happy lives." In other words, marrying elegance with ease.
All this, with flexibility where finances are concerned, makes the build a no-brainer for first-time buyers, right-sizers, and family units alike.
READ: Art-Inspired Build in Durham to Combine Calming Lifestyle with Urban Connection
"This new 6-storey boutique condominium by the development firm Nahid delivers on the company's promise of affordability, sustainability, luxury, innovation, technology and safety," says Steve Cicekian, Vice-President at Baker Real Estate Incorporated, which is presenting the new development.
"It is only three stops west to Bloor-Yonge Station and a mere three minute-drive to the Don Valley Parkway. The condo is in the Playter Estates-Danforth neighbourhood, where you will find lovely parks."
Indeed, it is often said: Location, location, location. With a long list of eateries, local shops, and grocers all within walking distance, plus easy access to the city's other pockets via a short trip on the TTC, Nahid Broadview's address hits the mark.
And inside the residence itself, well — the developers say they bring forth "nothing less than perfection." Across the building, 30 varied suites spanning up to 1,460 sq. ft. will invite individuals, couples, and families to nest in thoughtfully-designed luxury.
Featuring open-concept living and dining areas, expansive kitchens, and master bedrooms complete with walk-in closets and exquisite ensuites, everyone will find their own respite in these abodes, and will just as easily be able to come together at the end of the day for a meal or a movie.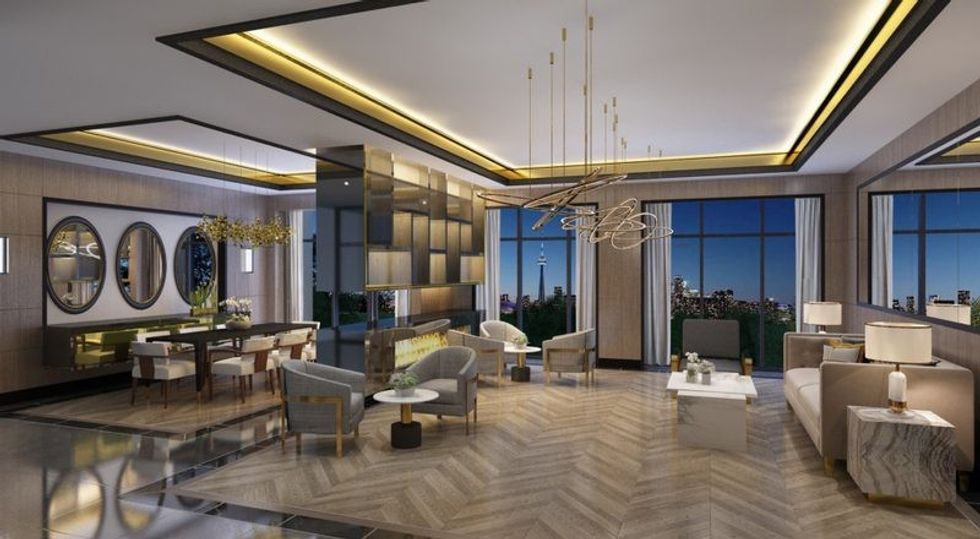 Residents who move into SmartOne powered units will have the opportunity to interact with their home — and building amenities — via a mobile app and installed wall pad.
From suite temperatures to greeting guests, and from setting alarms to being notified about building services or events, residents will be connected with the touch of a button.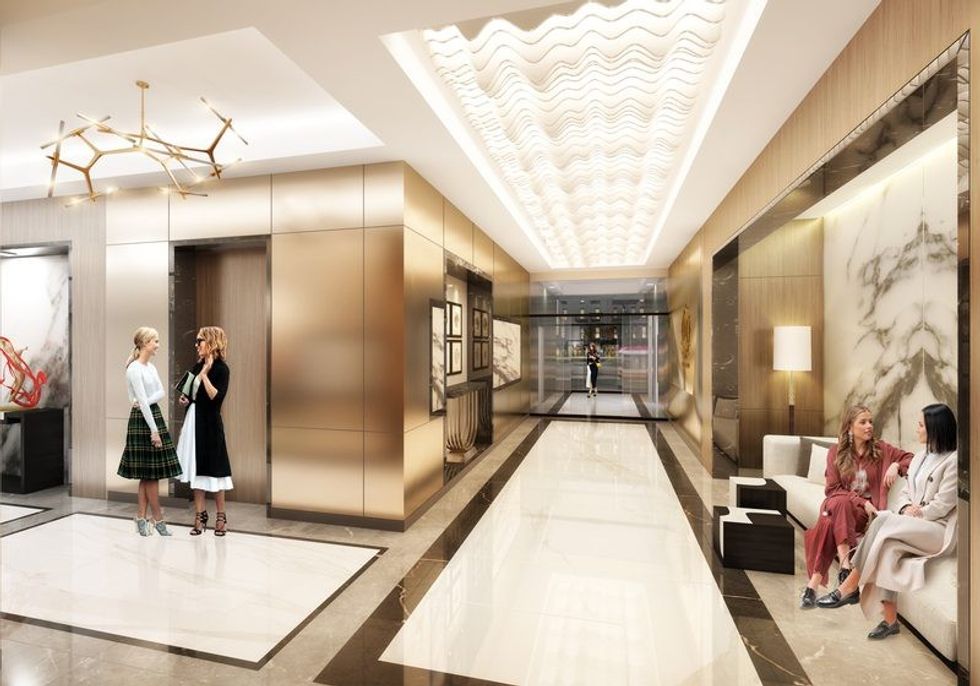 Guests can be welcomed via the installed wall-pad, digital door locks will be fixed with personalized codes, and a Bluetooth app will grant residents access to common areas. These innovative details, and so many more, will have life at Nahid Broadview feeling seamless, simple, and sophisticated. Even during power outages, residents can count on an on-site backup generator to keep these systems of comfort in operation.
Where access to the outdoors is concerned, oversize terraces on residence suites will provide private spaces for soaking up the sun. Meanwhile, the rooftop is complete with shaded canopies, beautiful greenery, and ample square-footage for gathering with friends and loved ones in the open air.
Nearby, stunning parks provide even more access to greenery and blue sky, and they serve as a gateway for deeper exploration of the neighbourhood, too. An afternoon trekking the Don Valley Trail, followed by snagging groceries at The Big Carrot and enjoying them, picnic style, at Withrow Park for dinner? Don't mind if we do.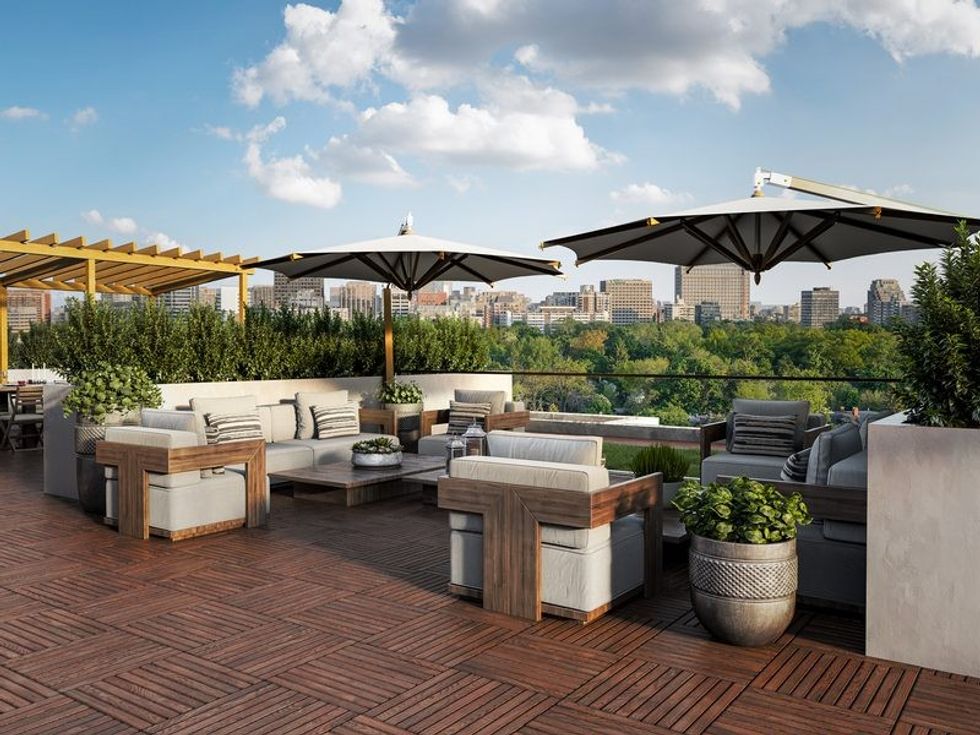 With consideration of the financial planning it takes to purchase an abode, Nahid Broadview offers a 10% deposit structure, and the purchase of a suite comes complete with the right to lease during occupancy, and free assignment.
For anyone who's been soaking up the sun in cottage country for the last year, and is interested — but not yet quite ready — to return to the city, these details are particularly notable. You can have your place in Toronto, and choose when you want to leave it (to someone else, temporarily), too.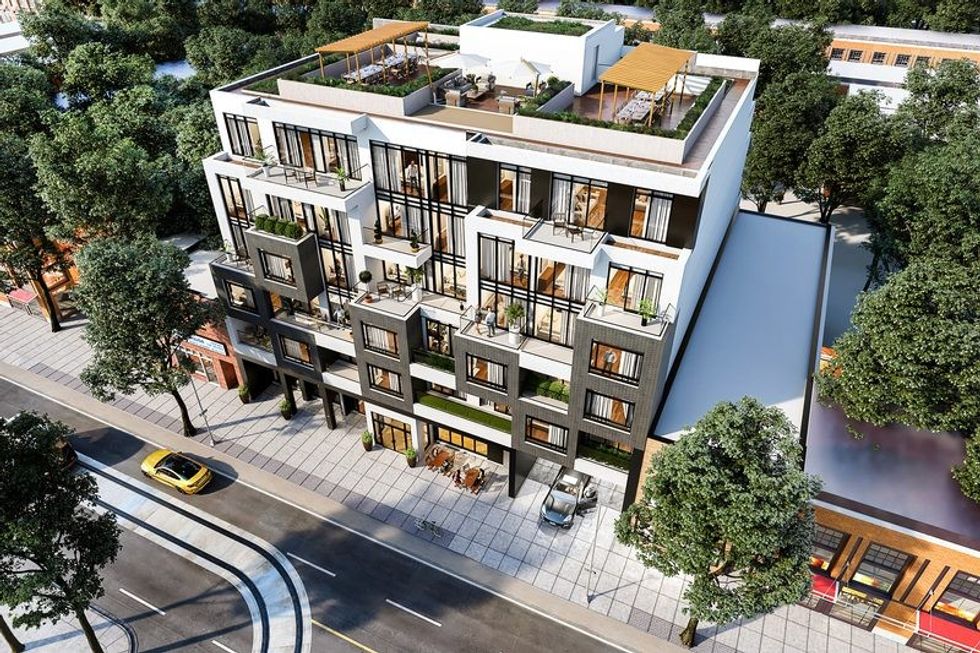 Standing a confident six storeys over one of the east end's most vivacious avenues, Nahid Broadview blends the best of both upscale and down-to-earth lifestyles. With only 33 suites available, and offerings ranging from studio up to three-bedroom layouts, these abodes are sure to move fast. (So we humbly suggest that you do, too.)
You can register for your space at Nahid Broadview today at baker-re.com.
---
This article was produced in partnership with STOREYS Custom Studio.