Mid-autumn is, in our humble opinion, the perfect time to take a breather from the bustle of the typical day-to-day. Crisp air, crunchy leaves, and orange sunsets are calling your name, and this brand-new luxury vacation home is the game.
Villa Vista overlooks the exclusive Port Carling Golf and Country Club, which is fitting, considering there's no better time to savour the sport than during the transition toward cooler weather.
---
Located just a few minute's drive from the town's central hub, this 4,000-square-foot holiday house sleeps 12, making it the perfect place for the family to gather for some together-time as a year that's been far too gruelling enters its fourth quarter. If your goals are restoration, relaxation, and plenty of fun, you've found the spot to put down your reservation.
The villa starts at $460 per night, and requires a 7-day minimum stay; what better excuse is there to take a solid week (or more!) away from your responsibilities? If anyone asks, simply transfer the blame with a cavalier "we had no other choice."
READ: Rent: Stunning Lorimer Lake Log Home Has Vacancy to Spare
Cozy and inviting, but also spacious, the property is one that will have all its inhabitants feeling hygge while ensuring plenty of personal space, too. An open-concept living room leads into the kitchen and dining sphere, on the other side of which another lounge space awaits. Everyone can gather in this central hub, migrating from one of the great room's sections into the next, true party-style.
And, when it's time to retire, the masters of the house can look forward to a master bedroom featuring a king-sized bed and five-piece ensuite... complete with a bathtub fit for enjoying alongside a glass (or three) of wine, no less. Three additional chambers await the rest of the guests; two rooms include two beds and one trundle, and one room hosts one bed, meanwhile, the family room features a pull-out couch that sleeps two.
At the home's lowest level, a beautifully finished lounge space awaits; its the perfect haven for everyone to gather in for post-dinner drinks, or for the kiddos to retreat to for a game night while the adults enjoy a toast upstairs, or out on the stunning, sprawling deck.
When you get a hankering for exploring, Port Carling proper awaits. Filled with quaint shops and restaurants, you'll sure to leisurely-stroll the day away before closing up your visit with an ice cream at Sweet Jesus, or Mooskoka's. When it's all said and done, you know your luxury villa with all its perks awaits you.
On top of everything that's all readily on offer, concierge services are available, alongside catering, private chef services, daily maid service, and water taxis. To amp up the experience of your stay, you can enjoy a yoga lesson on the dock, rent a boat, or have groceries, wine, and beer delivered, which will free up your time so you can simply enjoy your vacation. If you please, cocktails can even be waiting for you on arrival.
Indeed, the entire experience sounds enchanting, while picturing the property hugged by the colours of autumn leaves just adds extra oomph to the daydream. And, just your luck, the vacation home has vacancy to spare... even as early as this weekend.
EXTERIOR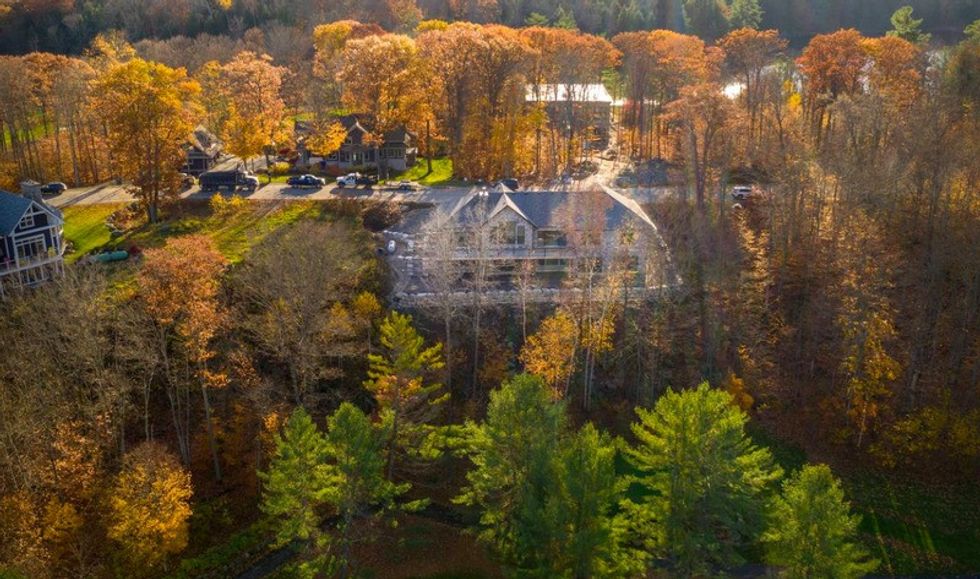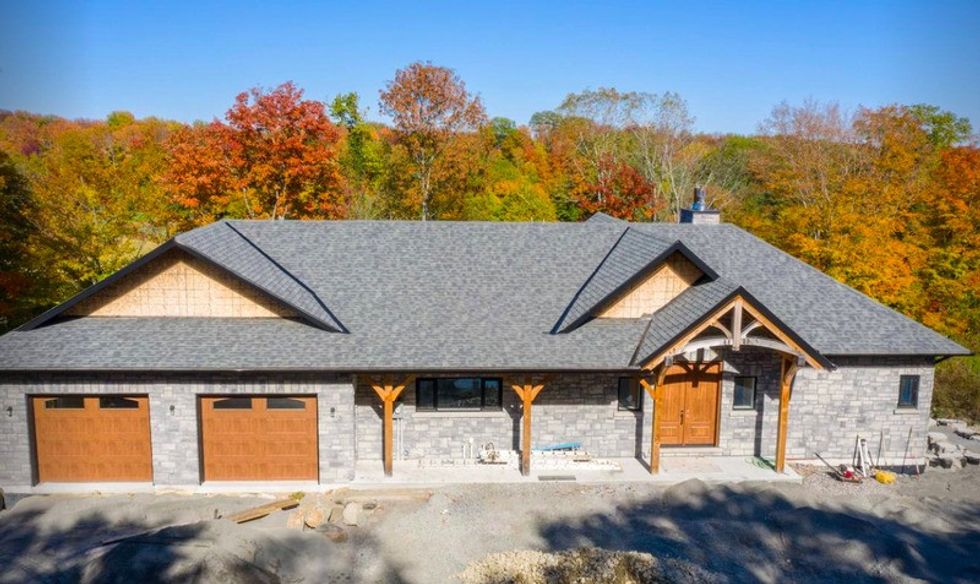 ENTRY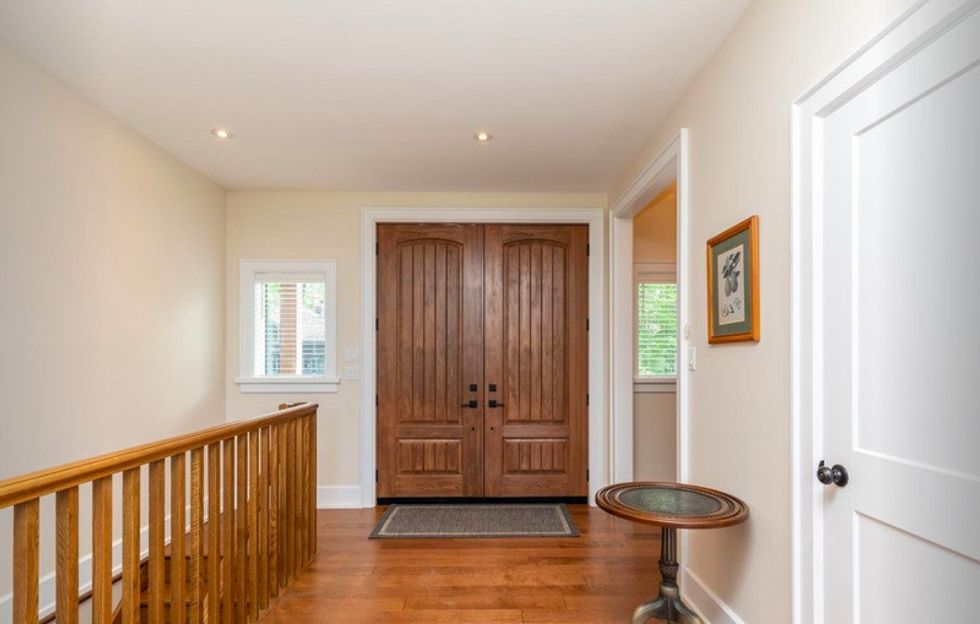 LIVING AND LOUNGE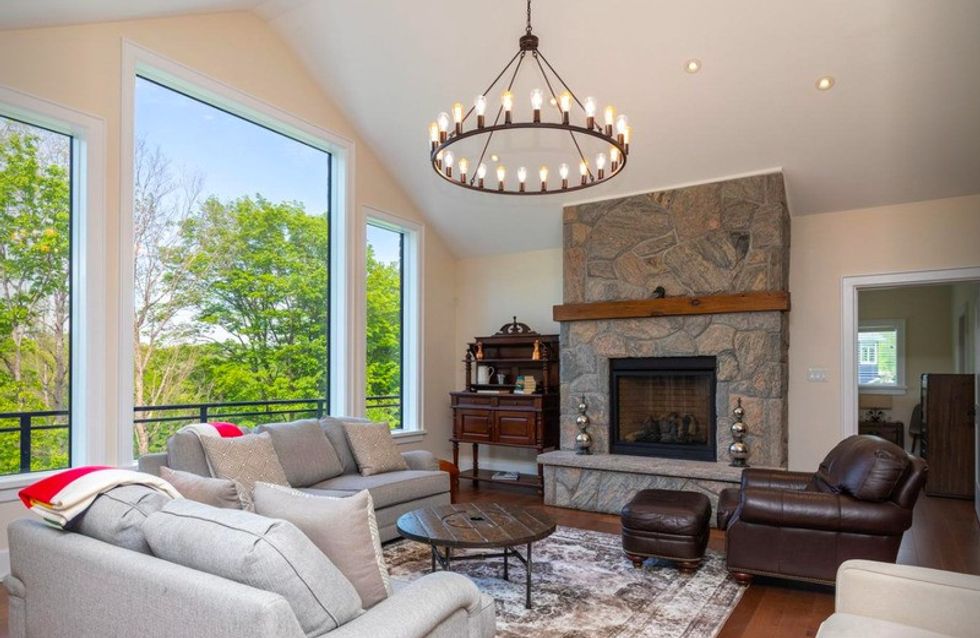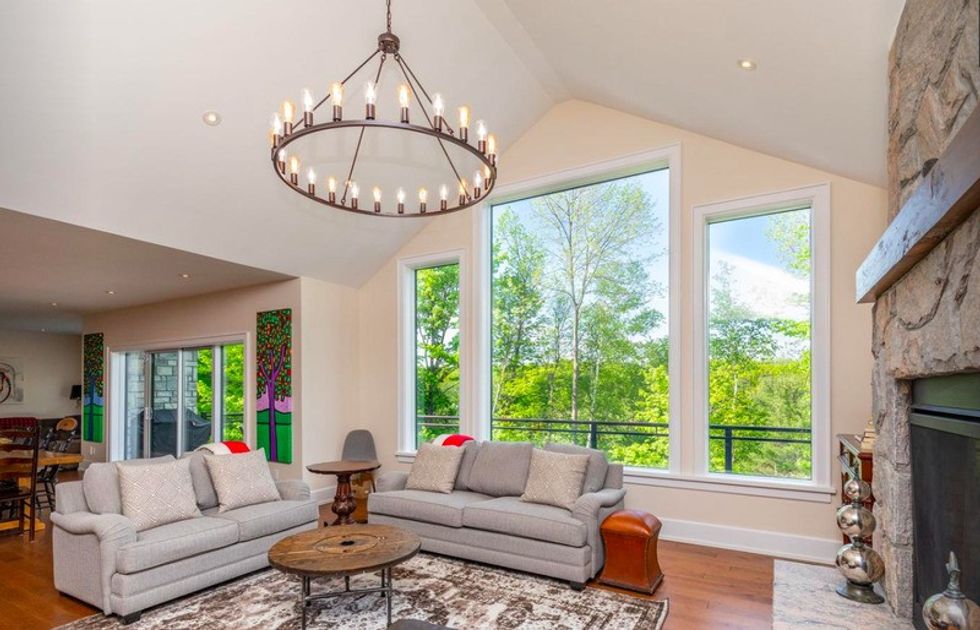 KITCHEN AND DINING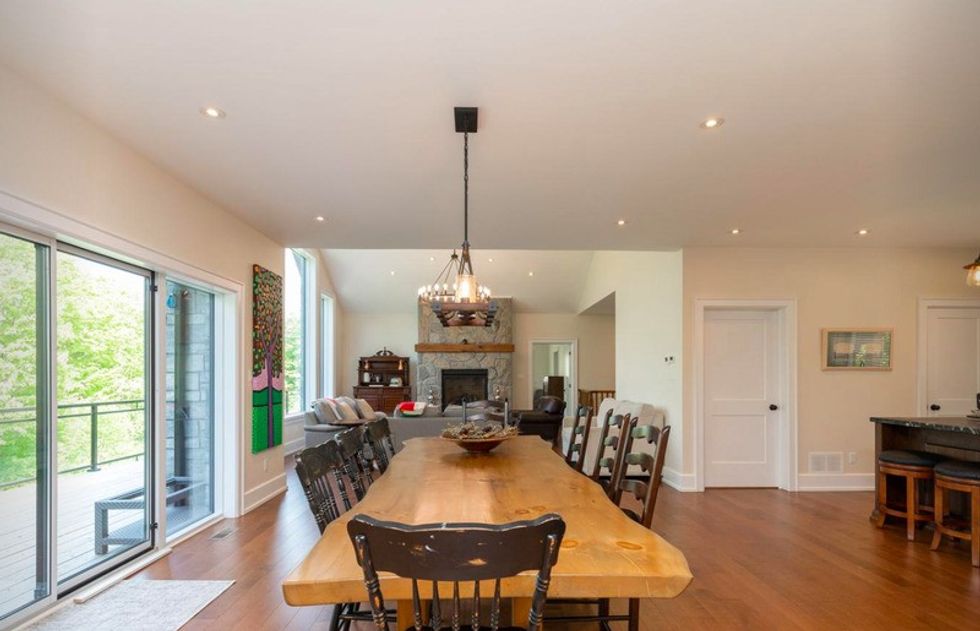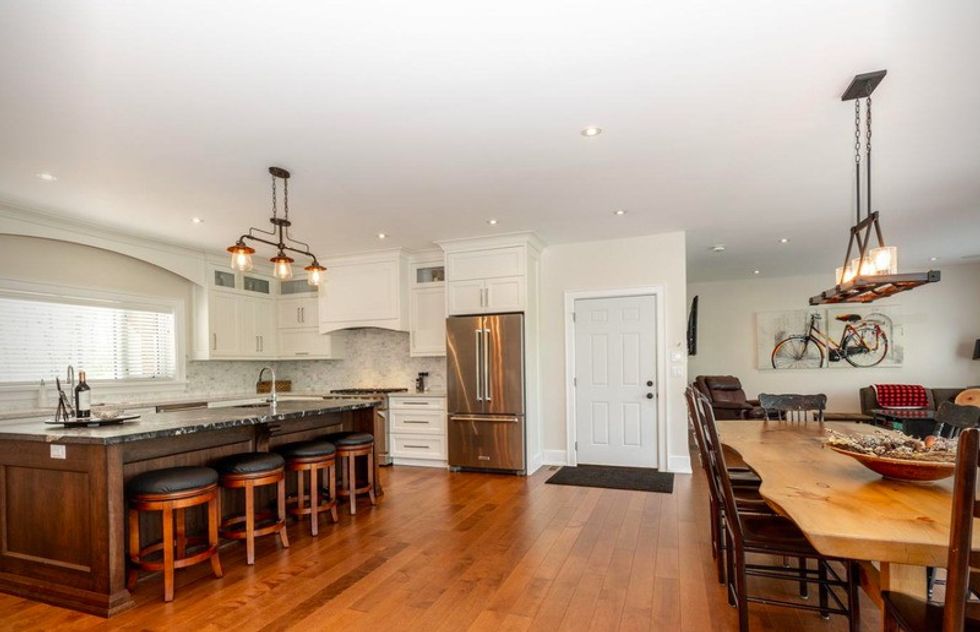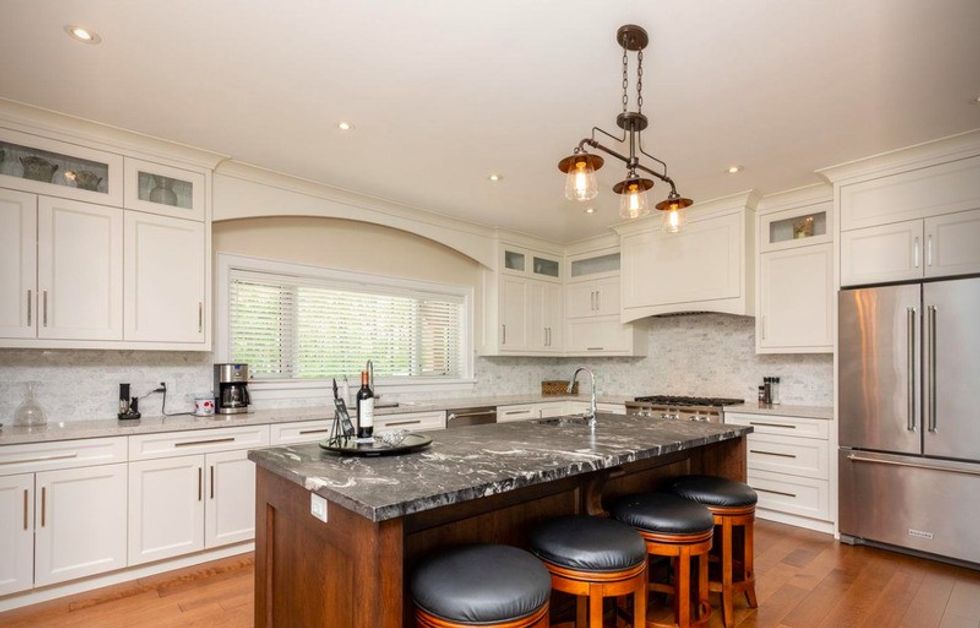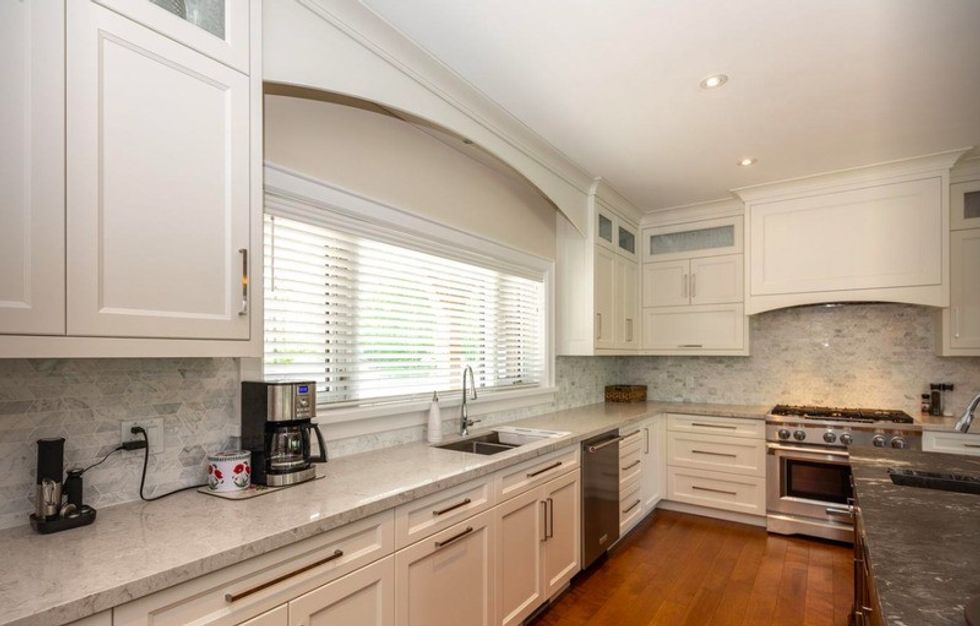 BEDROOMS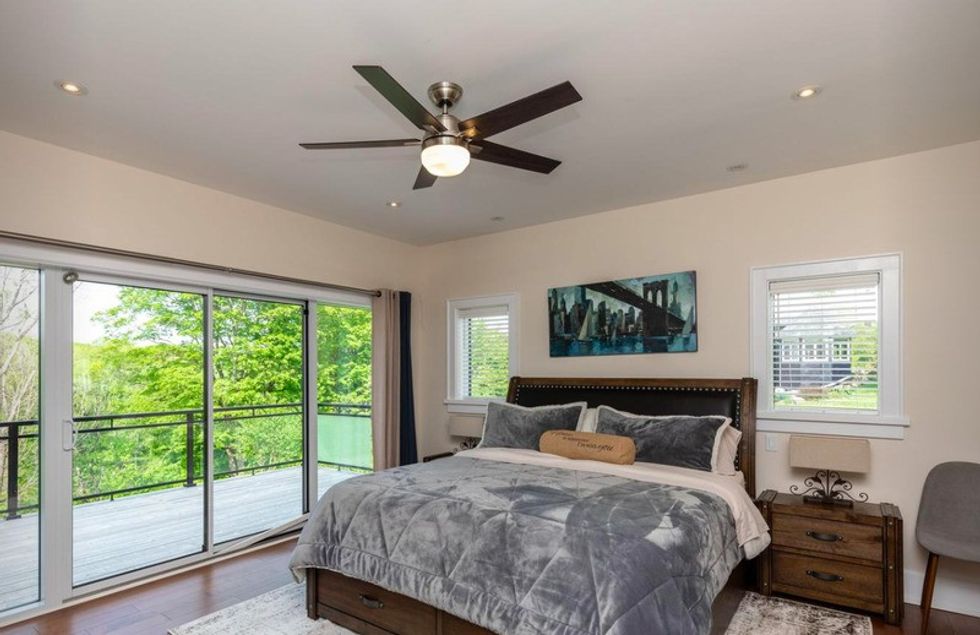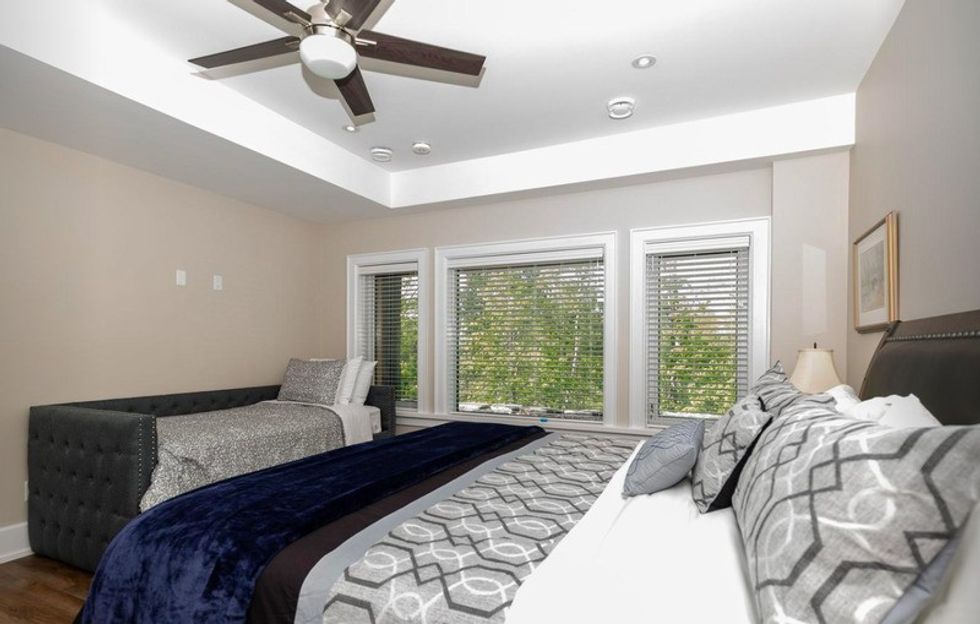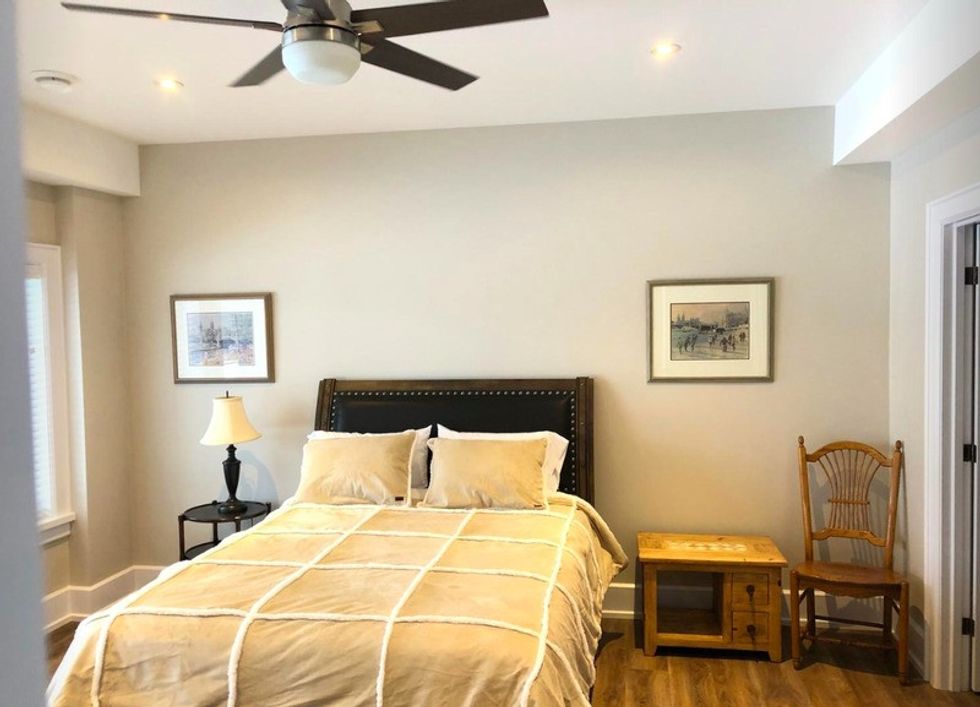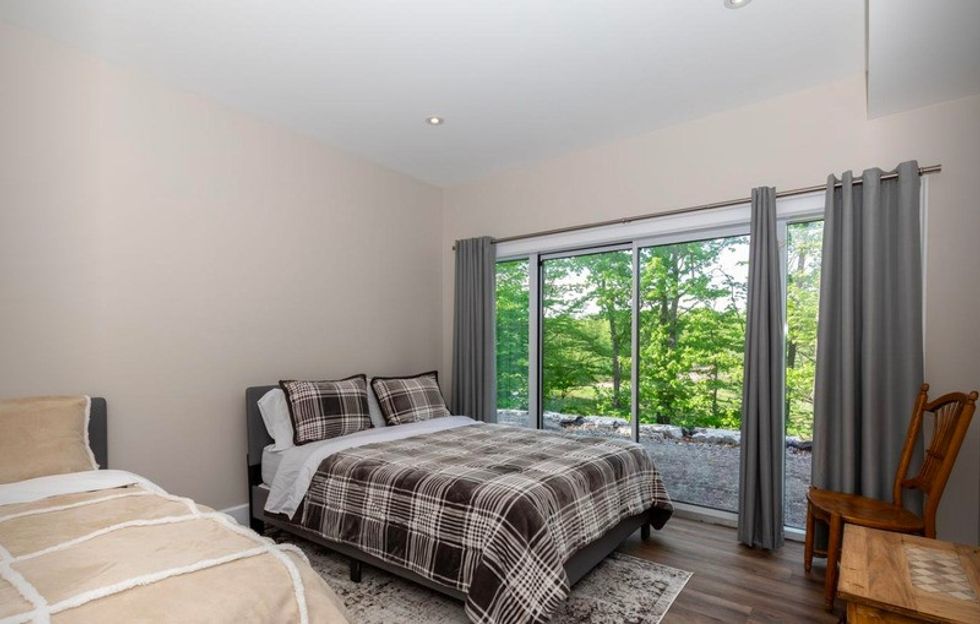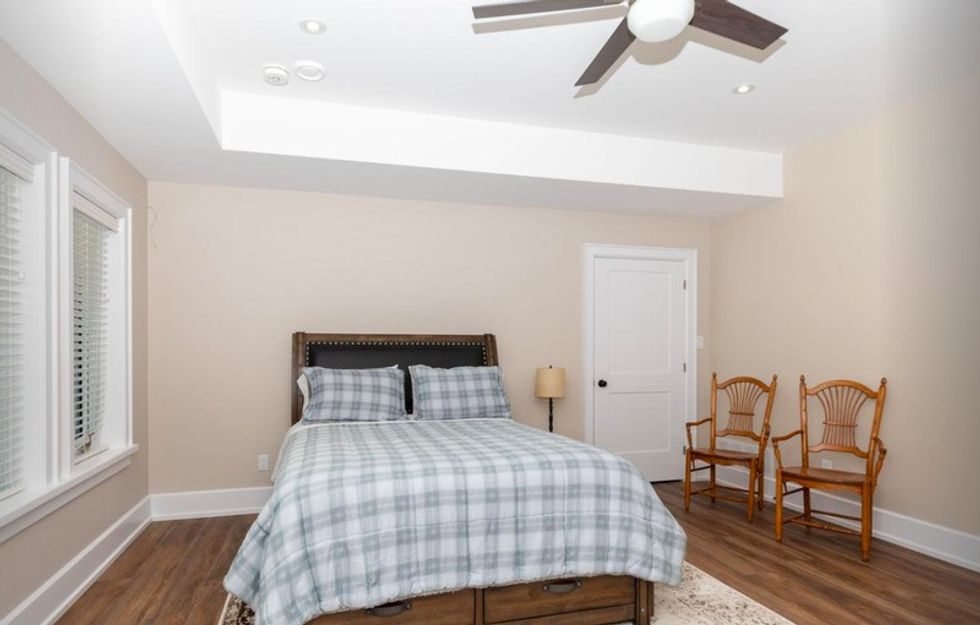 BATHROOMS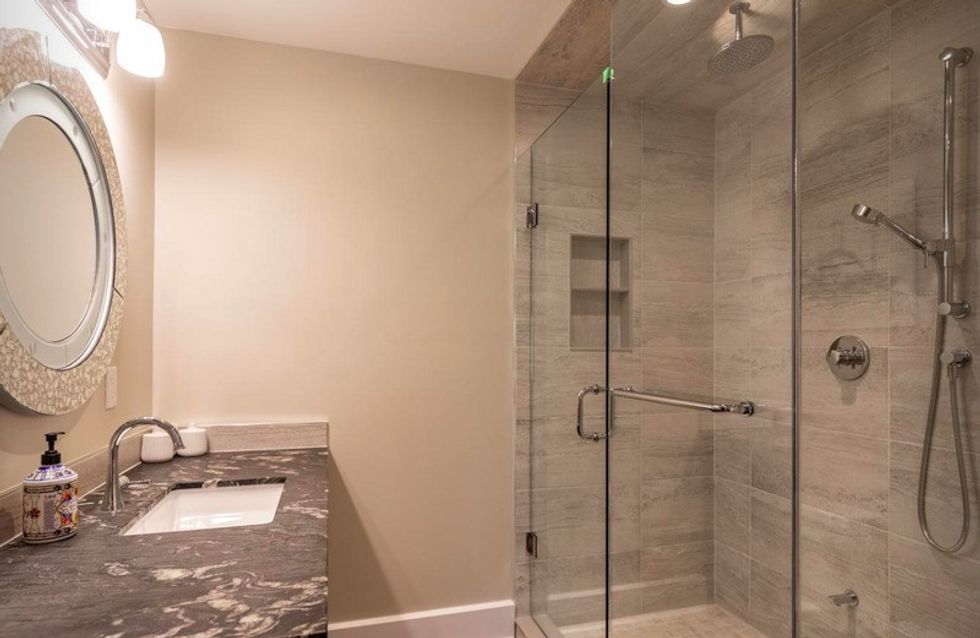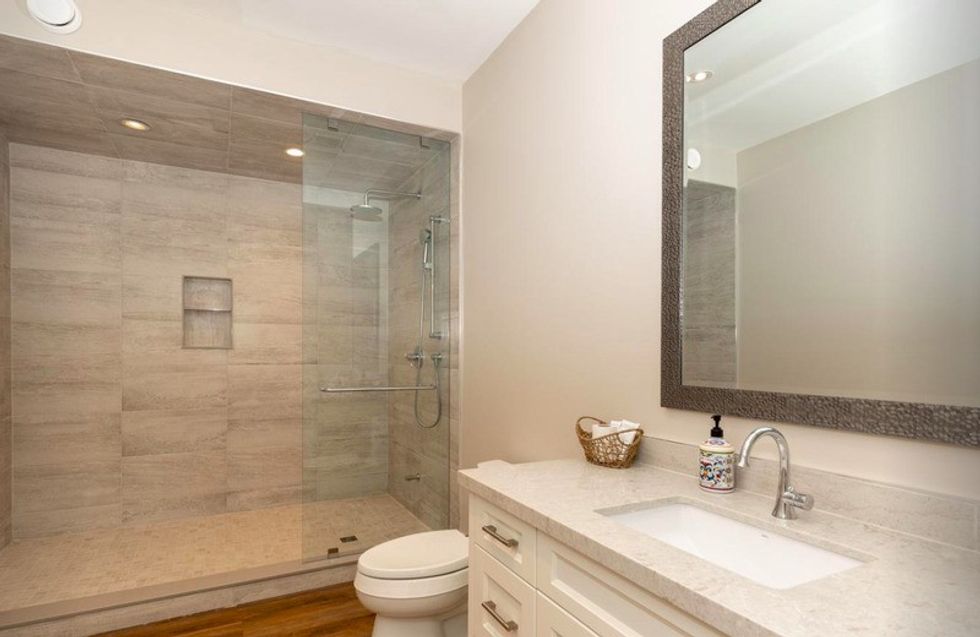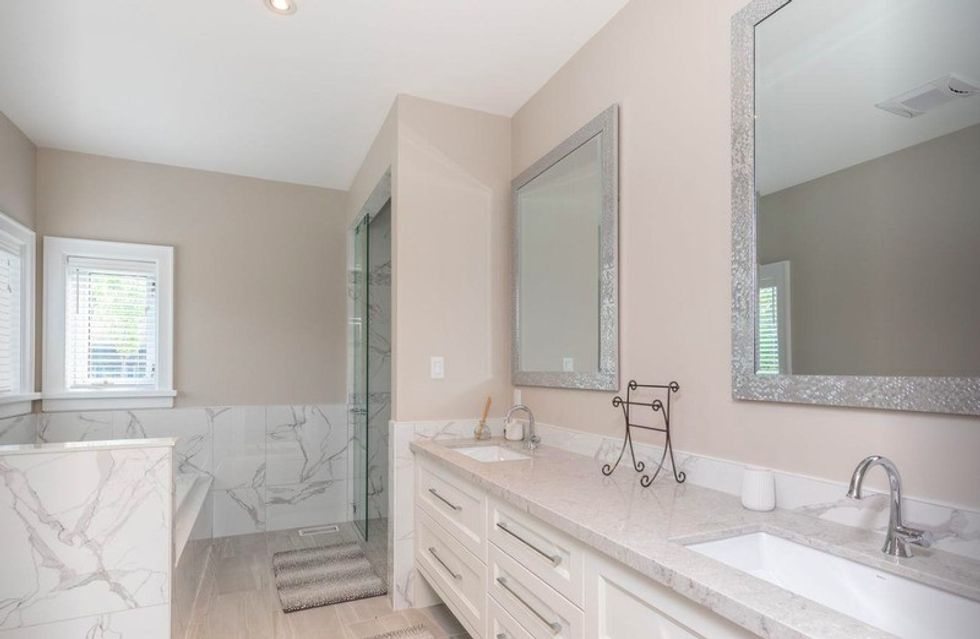 LOWER LEVEL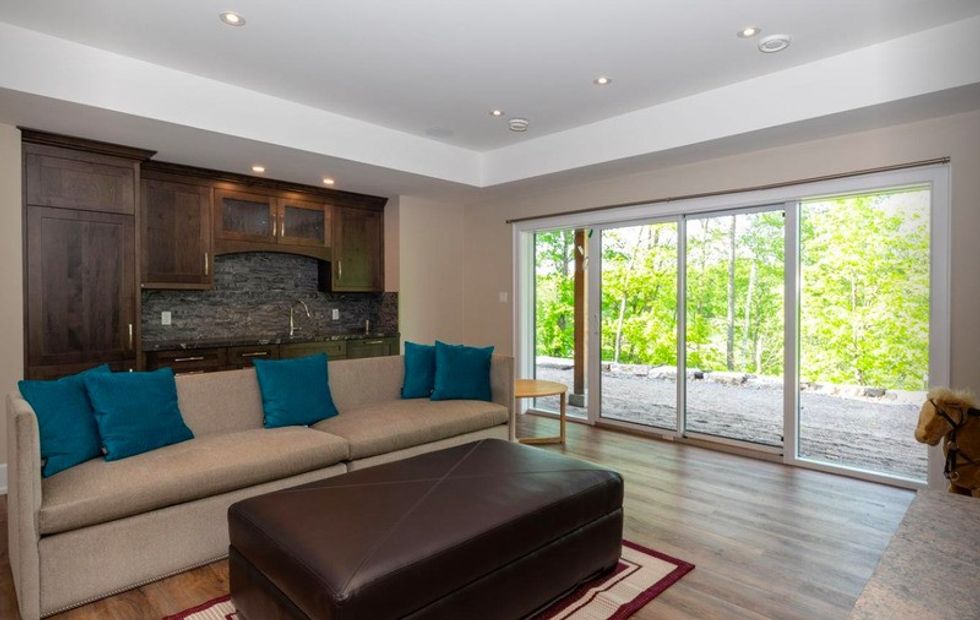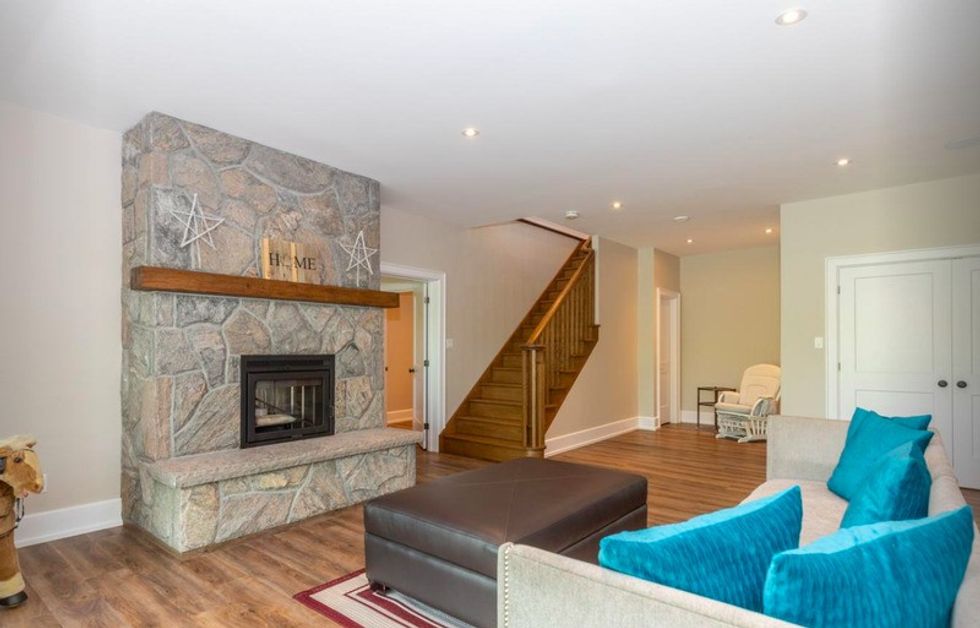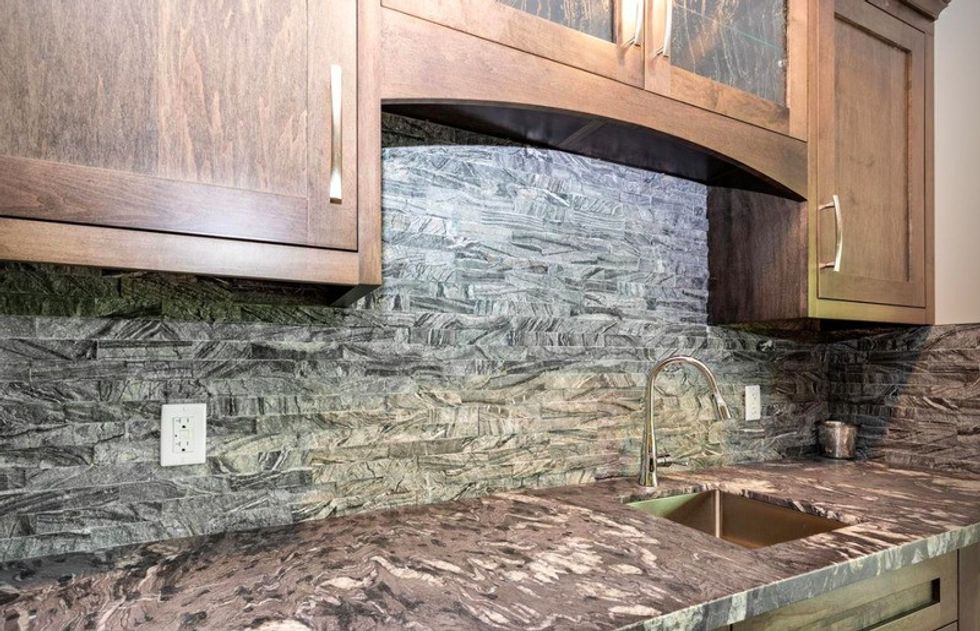 OUTDOOR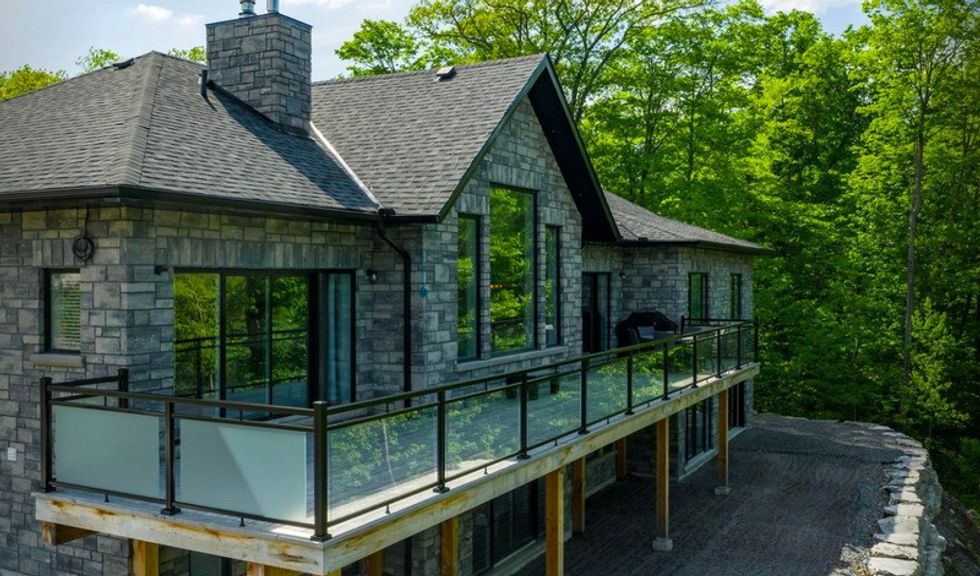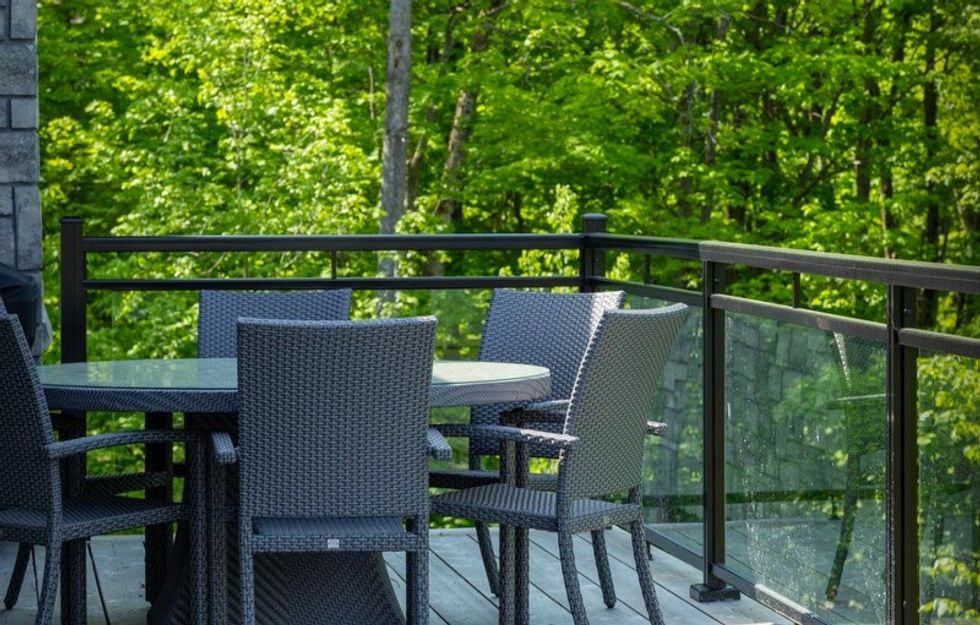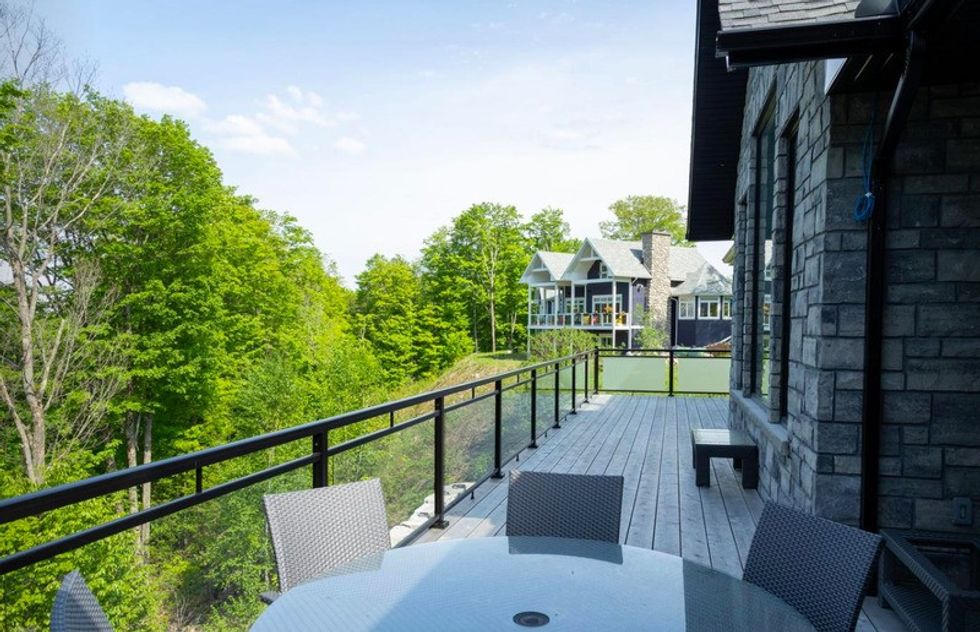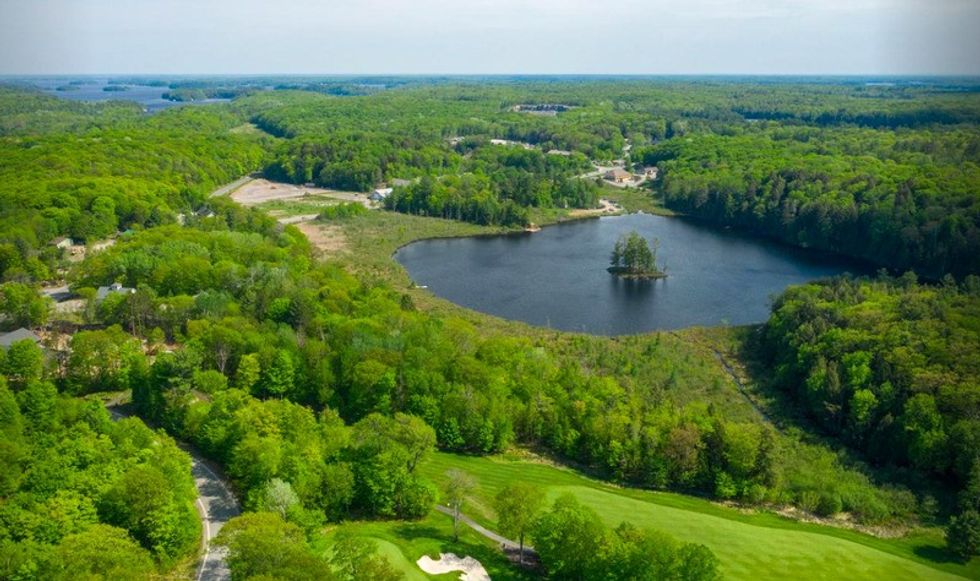 Muskoka