---
In news that may come as a shock to some of their counterparts with shallower wallets, North America's luxury real estate market is being driven by (a lucky set of) millennials. 

Luxury real estate brokerage Engel & Völkers released an original trend report based on exclusive market research of likely homebuyers across North America to understand the current attitude, mindset, and intentions of luxury consumers who plan to buy a home in the next few years.
Despite the countless headlines that speak to the plight of millennials and the widely unattainable Canadian housing market, 59% of peak luxury buyers -- those looking to buy a home above the $3M price point -- are millennials. Two-thirds of these buyers report their jobs allow them to work from anywhere, so it is not surprising nearly all of them either currently own or are planning to purchase a second home in the near future.

But it's not that these millennial purchasers are necessarily self-made success stories. According to Engel & Völkers, the trend represents a transfer of wealth and property from baby boomer parents. 
"Baby boomers will continue to have a lasting effect on our economy, empowering millennials with financial means to largely drive the buy side of the real estate market in the years to come," says Anthony Hitt, president and CEO, Engel & Völkers Americas. "For real estate professionals serving the luxury segment, it's important to understand and adapt to the evolving preferences of new generations who are taking up more space in the market. Continuing to serve as market experts and trusted sources of information will be vital to providing the personalized service and expertise that today's consumers expect."
For real estate professionals hoping to reach peak luxury buyers, Engel & Völkers stresses the importance of staying active on social media, as this demographic relies heavily on Instagram and Facebook to learn about real estate agents in their desired market. 
But with multiple trends influencing the mindsets and attitudes of specific segments within these consumers, Engel & Völkers has identified several trends that will drive each group of North American luxury homebuyers in the next year.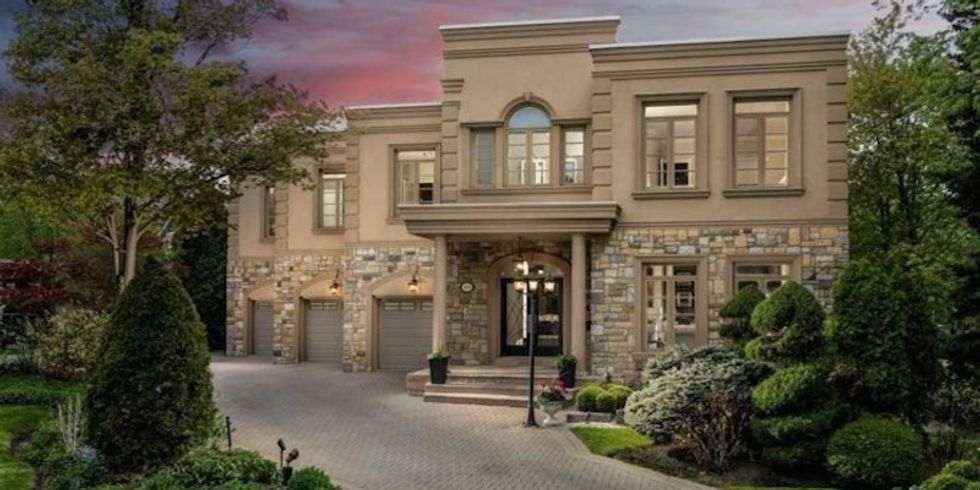 100 Sandringham Drive via Engel & Volkers Toronto Central/Toronto
The Next Generation Luxury Influencer
Influencer culture has left few sectors of society untouched -- including real estate. According to Engel & Völkers, this hyper connected culture has given rise to a distinct subset of buyers who are curating their own personal brand of luxury and proudly showcasing it online with a "reach and scale" that was absent for the individual consumer in the past. More than half are millennials who tend to invest in experiences and other external markers of wealth and status and subsequently share this lifestyle with their followers. When it comes to working with real estate professionals, this group values local market and luxury expertise. They're planning to spend over $1M on their next home and are likely also influential in their offline communities, which, according to Engel & Völkers, can lead to word of mouth exposure for real estate professionals who provide a personalized, high-touch experience when working with these buyers

International Buyers
The rise of the remote work culture means that buyers may be more inclined to direct their eyes and dollars across international borders. Of North America's luxury buyers looking to purchase outside of the continent are real estate-savvy millennials and Gen Z. According to Engel & Völkers, 41% already own more than one home, and 23% own three or more homes. Engel & Völkers says this group is looking to work with real estate professionals who have the resources and knowledge of both local and international markets and can be flexible to their schedules. International buyers also value industry experts with experience dealing in luxury properties, so real estate professionals should be sure to promote their luxury knowledge, says the real estate firm. 
Second Home Seekers
Luxury buyers on the market for a second home are most likely to be married millennials or Gen X with children living in the household, says Engel & Völkers. One-third will be looking to purchase in a region of the country different from where they currently live and nearly all want this residence to be convenient for recreational activities and home amenities, including pools, gyms, and spas. Engel & Völkers advises real estate professionals to note that nearly half of these buyers report that interest rates are influencing them to move up their timeline for buying a second home and that they most value an agent who can help them evaluate the pros and cons of different properties. 
Emerging Affluence
According to Engel & Völkers, emerging affluence refers to first-time homebuyers, overwhelmingly made up of millennials and Gen Z, who are making over $100K in yearly household income. This group is more likely to have moved to a new city and started a new job within the past year, says Engel & Völkers. Their most important factors in deciding where to purchase their first home are neighborhood vibe, walkability, and proximity to both restaurants and work. These buyers most value local expertise when working with real estate professionals and nearly half will reach out to a real estate professional for help before identifying homes they're interested in online, advises Engel & Völkers. 
Real Estate News