---
If anyone knows Toronto's priciest properties, it's Sotheby's International Realty Canada.
Its esteemed brokers get up close and personal with them -- and their luxury homebuyers and sellers in the Greater Toronto Area (GTA).  

According to the luxury real estate brokerage, there are a few distinct desirable features that the region's deep-pocketed set seek in new places to call home(s). These days, it's all about (tastefully) going bigger and bolder.

Chef's kitchens are in high demand among luxury homebuyers, according to a new report from the brokerage. With double (or triple) the cupboard space of an average home, the well-off are investing in a secondary kitchen for double the meal prep -- and entertaining. 

Particularly with the rising popularity of mega units in ultra-luxury buildings, 360-degree skyline views are also in high demand. As more luxury condo listings become available, wealthy homeowners want views with no obstruction, says Sotheby's. For example, Yorkville's swanky 155 Cumberland, there is no shortage of floor-to-ceiling windows and sweeping city views (and you can call suite 1901 yours if you have a cool $20M laying around).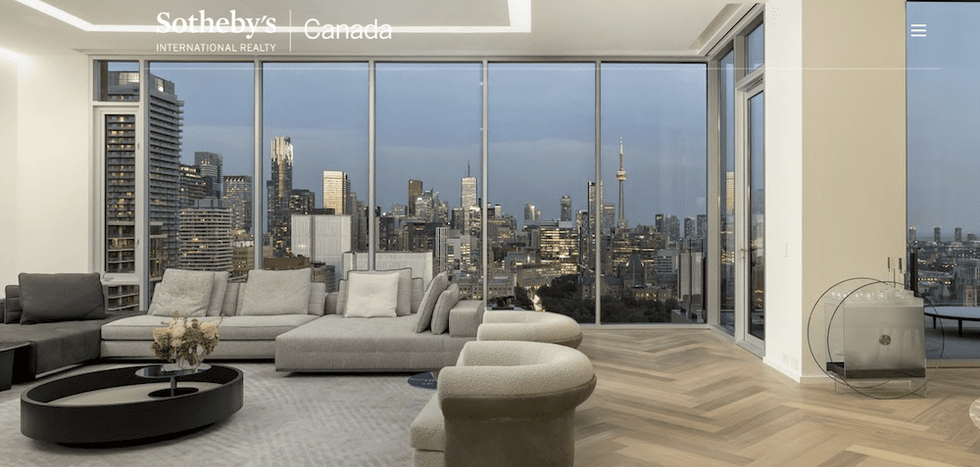 155 Cumberland, Suite 1901
Luxury homebuyers also have a soft spot for wine cellars, says the report. Large, temperature-controlled, glass wine cellars are popular amongst the lavish set of homeowners that want to show-off their high-priced bottles, according to the brokerage. 

In a climate of seemingly limitless choice, these days, it's not enough to purchase pieces from high-end furniture shops anymore. Most wealthy GTA residents want a completely custom home, right down to the light fixtures and flooring. And today's new luxury condominiums increasingly cater to this desire with more choice offered with the fine details and design elements than ever before.

Especially in condo buildings, high-end home seekers are increasingly seeking private elevators. The pandemic undoubtedly plays a role in this demand. At a currently-listed property in the Ritz Carlton Toronto, two state-of-the-art private elevators take homeowners directly into their own suite, bypassing any chance of getting stuck in a long elevator ride with neighbours.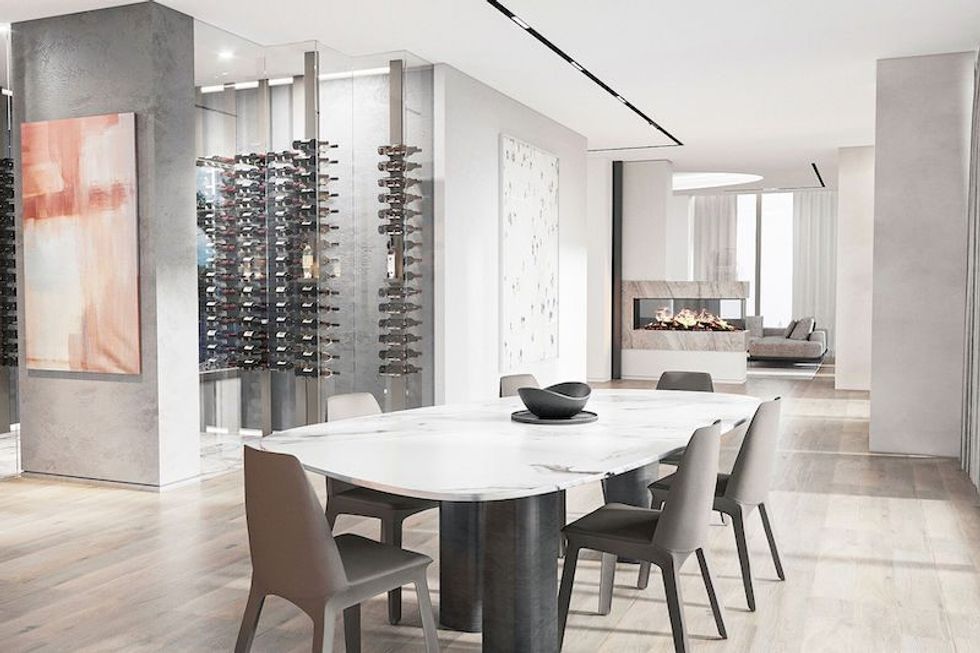 The Ritz-Carlton Toronto, Suite #4602 & #4603
Luxury homebuyers also want more bathrooms than bedrooms; in fact, the ultimate sign of luxury is having more bathrooms than people, says Sotheby's. For high-profile homeowners in the GTA, having additional bathrooms is definitely a lavish (and slightly unnecessary) trend. 

Generally, today's luxury homebuyers want to go big, oversized everything. This means oversized windows, couches, fire places, kitchen islands, and patios -- the bigger the features, the more coveted. 
For those looking for a luxury Toronto property, the pickings are a little slim in some of the most coveted neighbourhoods at the moment. 

"We're actually seeing a lack of inventory in neighbourhoods like Rosedale, The Annex, and Yorkville, but in Lawrence Park there's been an increase,"  Jodi Allen, Senior Vice President of Sales at Sotheby's International Realty Canada told STOREYS recently. "The downtown area -- which mostly consists of luxury condos — had also been quiet recently, but is now just starting to pick up again. As the shock and awe of interest rate hikes begin to cool down, we should see the showings come back to reflect a traditional summer market in these key neighbourhoods."
Real Estate News