---
Scarborough's Golden Mile district is in the thick of big changes. In the coming years, the area will see a new LRT station, as well as a number of new residential and mixed-use developments. The latest piece in the district's intensification is a proposed redevelopment of three under-utilized sites at 1400, 1408, and 1410 Victoria Park Avenue.
In November, Zoning By-law Amendment and Site Plan applications were submitted to the City of Toronto on behalf of Playacor Investments Inc. The application outlines plans to replace an existing grocery store, auto garage, and strip mall with two mixed-use buildings, 12- and 34-storeys in height. At its highest point, the development will extend 116.55 metres to top of the mechanical penthouse.
If approved, the buildings will contain approximately 65,003 sq m of gross floor area (GFA), including 3,225 sq. m of retail GFA (at grade, along the Victoria Park Avenue frontage), and 61,777 sq. m of residential GFA. For the residential component, the development would pack a pretty big punch, adding a total of 868 units to the area, including 44 studio units, 536 one-bedrooms, 194 two-bedrooms, and 94 three-bedrooms.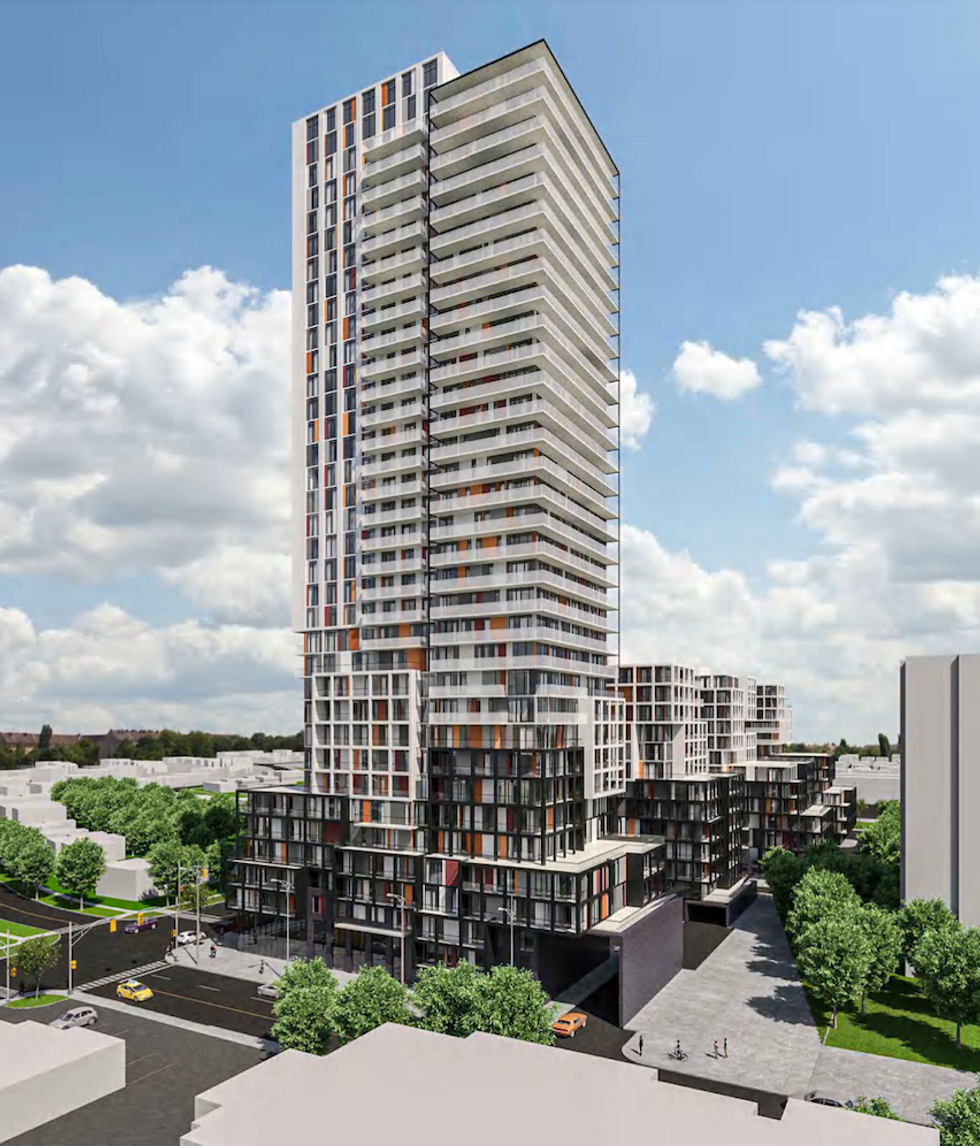 CORE Architects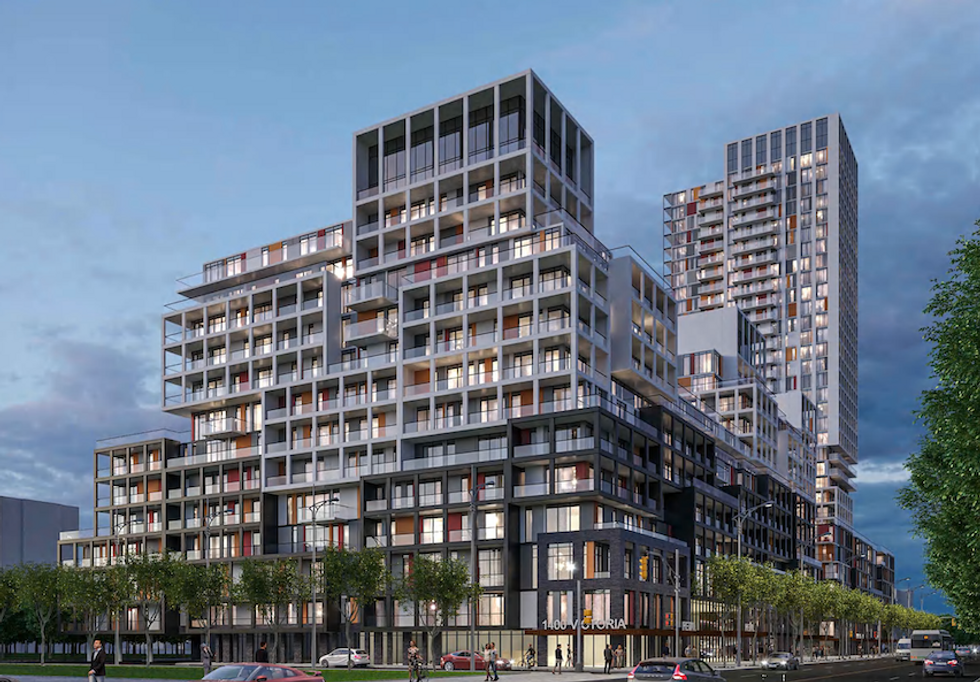 CORE Architects
The subject sites are located just 700 m from the future O'Connor LRT Station on the forthcoming Eglinton Crosstown LRT line. According to the planning rationale, "the proposal is supportive of numerous policy directions promoting intensification of underutilized sites within built-up urban areas, particularly in locations that are well served by existing and planned municipal infrastructure, including higher- order public transit... The proposal will make efficient use of this transit infrastructure investment by increasing transit ridership, providing alternative transportation options for residents and workers, reducing automobile dependency and enhancing mobility and connectivity."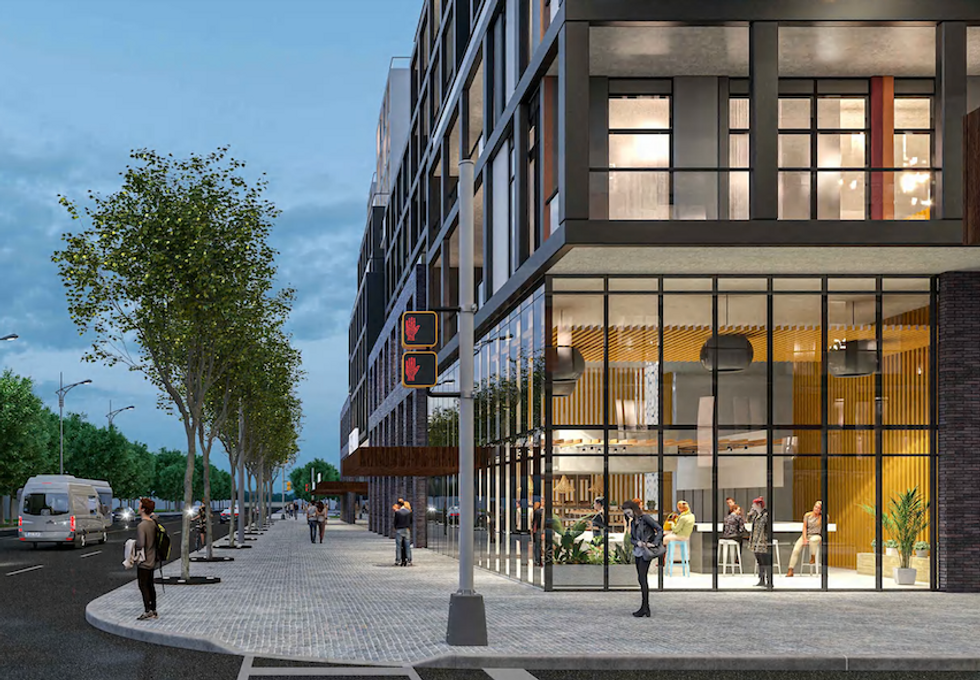 CORE Architects
In addition, the proposed redevelopment poses an opportunity to introduce public realm improvements -- including the addition of new streets, walkways, and parks -- while contributing a vibrant mixed-use community to the evolving Golden Mile district.
Future Developments