Plans to build a brick, mid-rise condominium just north of Queen West at Gladstone Avenue have been revised and resubmitted to the City of Toronto for rezoning approval.
The initial application for the project was submitted to the City in 2018; at the time it sought rezoning. Based on comments received, ongoing discussions with staff, and continued design revisions, the proposal was significantly redesigned ahead of its resubmission.
---
The proposal from Condoman Developments calls to rezone the site at 31 Gladstone and build a six-storey boutique development with a minimalist brick exterior, designed by Standard Practice, replacing the previous design from ICON Architects.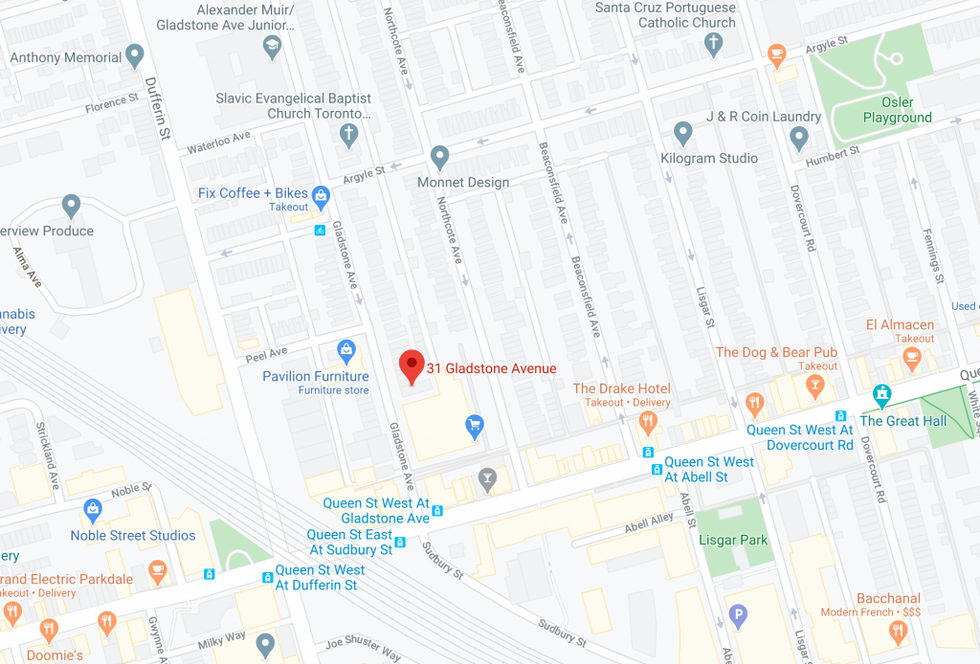 31 Gladstone/Google Maps
READ: 6 Storey Mixed-Use Tower Proposed Near Trinity Bellwoods Park
According to documents submitted to the City, the revised project is now shorter — in both the number of storeys and in metres — and has fewer residential units.
It also includes relocating a small existing storm sewer line from the east and south sides of the property to a new easement across the north side of the property, under the proposed new driveway.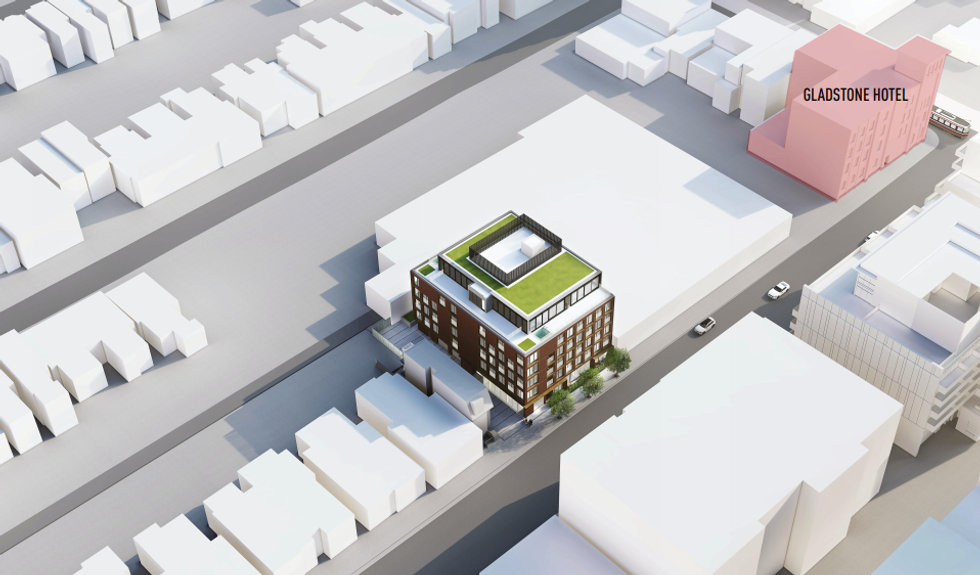 Rendering submitted to the City of Toronto
Now, the building will stand 6-storeys -- down from seven -- and the total height of the building has been reduced from 28 to 23.3 metres. The gross floor area (GFA) of the building has also decreased from 4,500 m² to 3,267 m².
The GFA is entirely dedicated to residential space, which will house 28 condominium units — down from the 2018 plan of 58 — which will consist of a mix of 12 one-bedrooms, 16 two-bedrooms, and 2 three-bedrooms.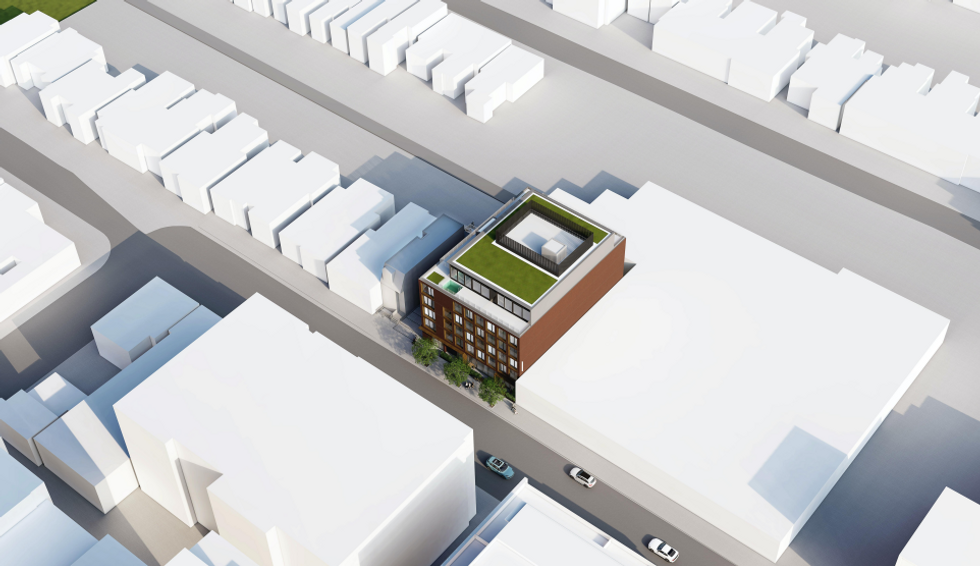 Rendering submitted to the City of Toronto
The building will step back on the 6th floor, introducing several large (public and private) terraced amenity areas. The proposed amenity spaces, which will be inside and outdoors, exceed the minimum requirements under the City of Toronto Bylaw 559-2013.
The roof consists of a large green roof area and architectural screening that provides a visual- and noise-buffer from the mechanical units. The building, including the screening, falls below the 45-degree angular plains on the north, east, and west sides of the building.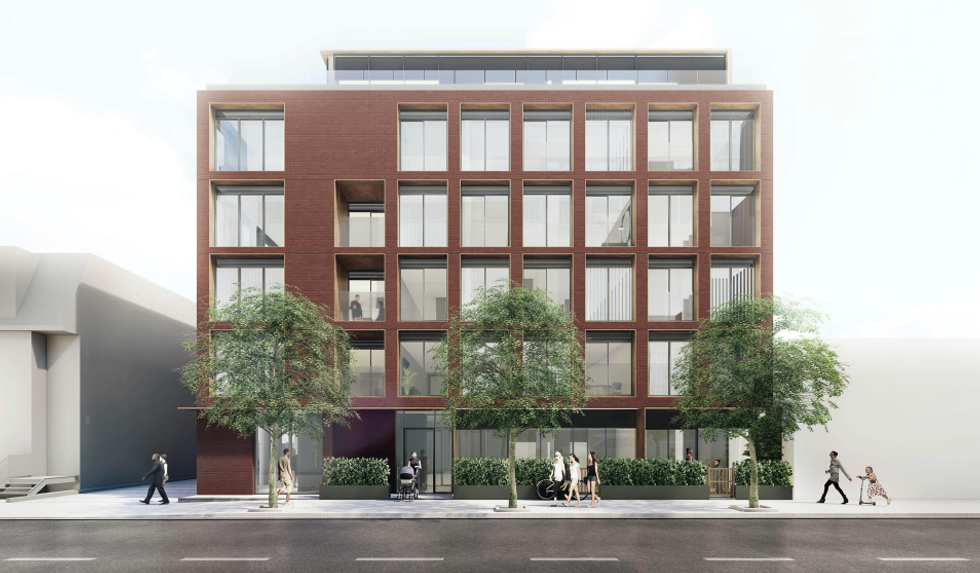 Rendering submitted to the City of Toronto
The proposal also provides two-car elevators, which can be accessed through a private driveway, that facilitates access to a total of 21 parking spaces, located on two levels of below-grade parking. A total of 34 bicycle parking spaces are also proposed on the ground floor inside the building, and at grade in front of the building.
Further, the plans require consent to sever two properties on the subject site, which is said to be submitted later during the application process. The next step in the project's path through City Planning will include a Site Plan Application, which will be submitted following the first round of comments from the City on the updated rezoning application.
Future Developments