A new 6-storey mixed-use tower just steps from Toronto's popular Trinity Bellwoods Park has been proposed to City planners.
---
[adrotate banner="40"]
Last month,
Dales Consulting
submitted a
site plan approval application
to the City of Toronto on behalf of the developer to construct a six-storey, mixed-use building at 835 Queen Street West.
If approved, the building, which would be located on the south side of Queen Street West on the corner of Queen and Niagara streets, would contain 21 residential dwelling units that would be located within a proposed residential gross floor area of 1069.41 square metres.
The proposed site is currently home to a two-storey building, which contains vacant commercial space on the ground level, with two rental suites located above.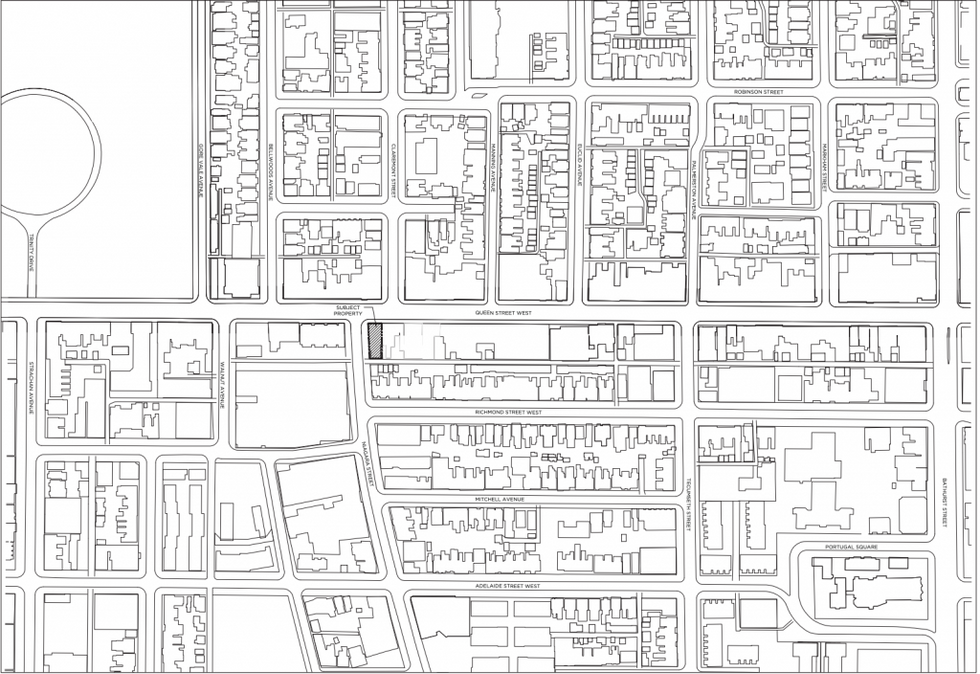 Rendering submitted to City of Toronto
According to the proposal, the plan is to demolish the existing buildings and develop a mixed-use, 6-storey, 21-unit apartment building with retail at grade and residential units above.
READ:Plans Resubmitted for 16-Storey Condo Tower Near King and Portland
The development will yield a mixed-use building that contains a total of 1,229.2 square metres of Gross Floor Area, which includes 159.81 square meters of commercial Gross Floor Area and 1,069.41 square meters of residential Gross Floor Area.
The application also notes that the owner plans to apply for condominium approval while maintaining ownership of the commercial and residential units for rental purposes.
Rendering submitted to City of Toronto
The residential component would house six studio suites, ten one-bedroom, three one-bedroom plus den, and two two-bedroom residences.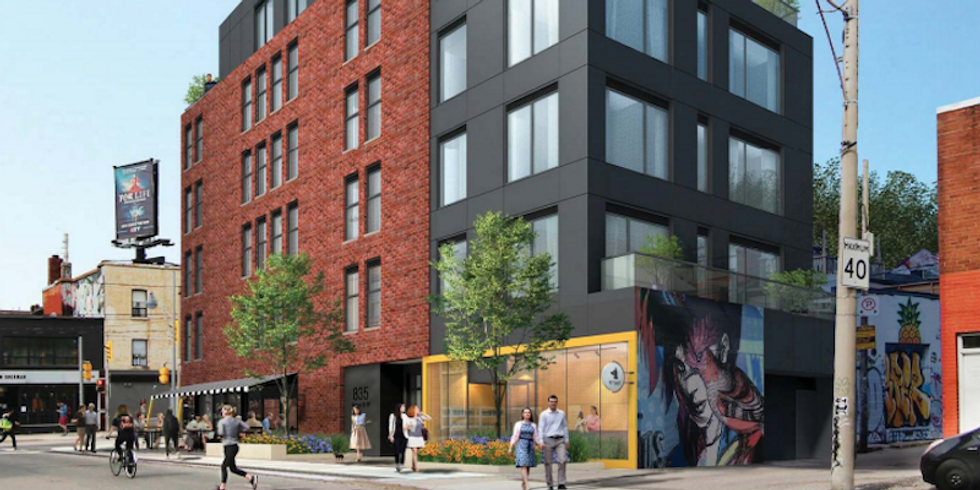 Rendering submitted to City of Toronto
"The replacement building is proposed to extend to the property line on Queen Street West, and a generous setback on Niagara Street is proposed, allowing for an enhanced public realm, including landscaped areas and a patio," explains the proposal's Heritage Impact Assessment, which was prepared by ERA Architects Inc.
Future Developments