---
Welcome to Meet the Agent, an ongoing series profiling real estate agents from across Canada. With more than 150,000 agents, brokers, and salespeople working in 75 different boards and associations across the country, we thought it was about time they had a place to properly introduce themselves. If you or someone you know deserves the same chance, email agents@storeys.com to apply.
THE DETAILS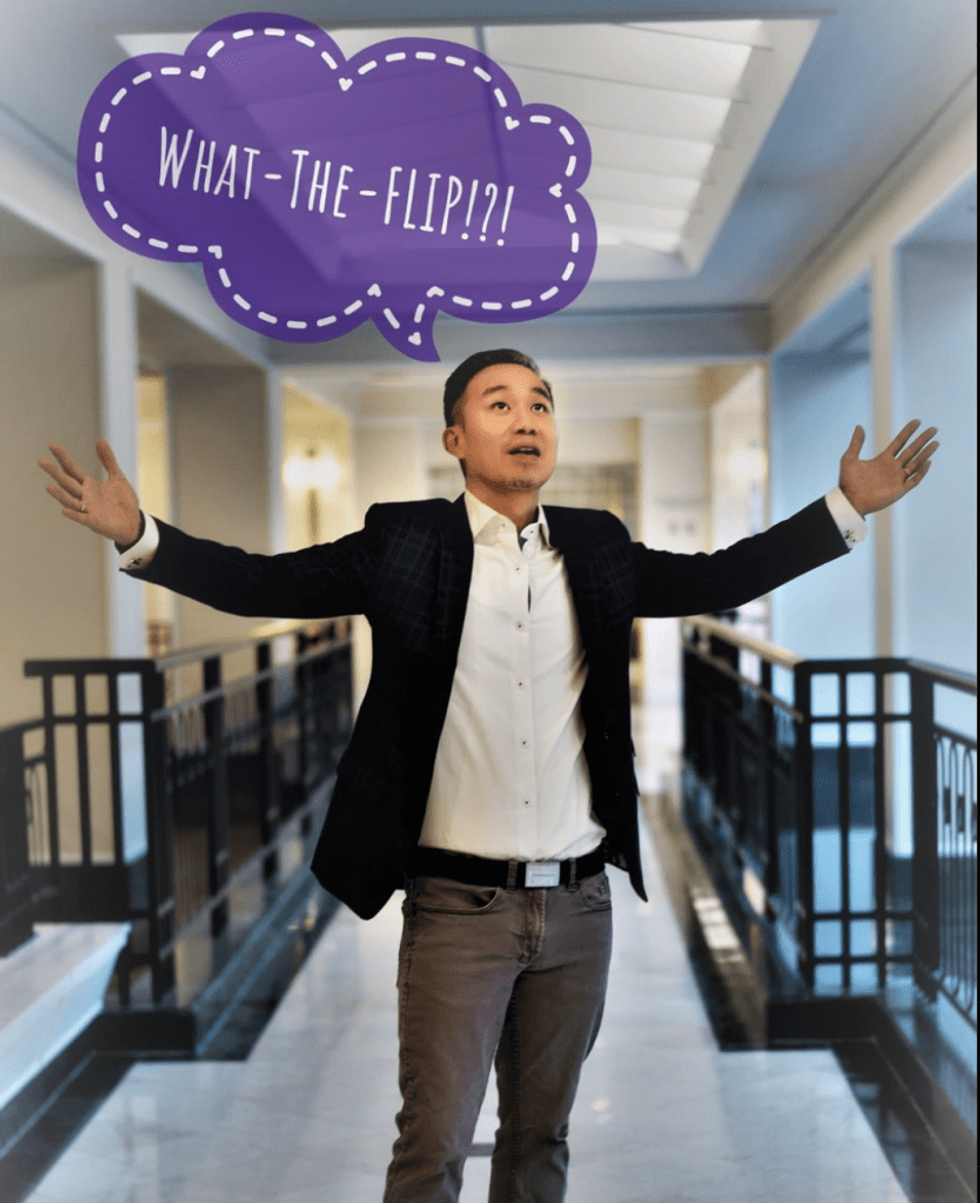 Kevin Wong/Instagram
Name: Kevin Wong
Brokerage:Right at Home Realty
Personal website: propertyinthe6ix.ca
Instagram | LinkedIn
Years of agent experience: 8
Areas of focus: Durham Region (Pickering, Ajax, Whitby) and York Region (Markham, Richmond Hill, Vaughan)
THE INSIGHTS
Where did you grow up?
I was born in Downtown Toronto and resided in the North Riverside neighbourhood, near Greektown, until the age of 5. My parents then moved us up to the Bendale area in Scarborough, close to Scarborough Town Center, where I spent the rest of my childhood.
What neighbourhood do you live in now?
For the last 9 years, I've had the pleasure of living and growing my family in the family-oriented neighbourhood of South Ajax.
What made you want to become a real estate agent?
I've always wanted to become an entrepreneur, as my parents were entrepreneurs, but the question was what? So when I asked myself what I was passionate about -- real estate, people, and relationships -- I knew it was a no brainer, and that doing something in real estate, helping people, and forging new relationships is what I wanted to do. In other words, become a real estate sales professional!
What's the biggest challenge you see facing the market today?
Housing affordability -- with the lack of inventory, continuing rise in interest rates, and a forecast of 450,000 new immigrants coming to Canada in 2023, housing affordability will be difficult, especially for first-time homebuyers looking to get their foot in the door.
READ: Meet the Agent: Victoria Veniez, Right at Home Realty
What's the single best advice you have for sellers? 
Preparation, preparation, preparation! Selling your home may seem like a daunting task; overwhelming, stressful, and may even leave you asking yourself, "Where do I start?" This is when working with the right real estate professional will not only help prepare your home for the sale but will help prepare you as well.
What's the single best advice you have for buyers? 
Know your numbers! One of the initial questions I always ask buyers is, "Have you spoken to a mortgage specialist and do you know your budget?" I've often worked with buyers who haven't gone through this step, and want to see homes right away; and when they see a home, fall in love, and submit an offer, they find out they can't secure a mortgage for that amount. This is when they feel discouraged and feel a sense of disappointment. Buying a home is one of the largest financial and emotional decisions anyone will make; knowing your number is a critical first step in your home buying journey.
What's the best thing a realtor can invest in for their brand (a bus bench ad, a solid Instagram strategy, etc.)?
With the emergence of social media platforms, like Instagram, TikTok, etc., I think all realtors, in some shape or form, should invest in their social media strategy to grow their brand. The best part is, it's free and works for you when you're not working. 
Who do you look up to in the industry and why? 
Felix Chan. He's a good friend and also a power Realtor out of Calgary, Alberta. When considering the leap from part-time realtor to full-time, he actually reached out to me, asked me why, what my goals were and what was holding me back. I gave him a bunch of reasons -- or excuses I would say -- but that is what I respected about him, he called me out and said, "Don't make excuses or let the external factor dictate what you do; control what you can and with focus, discipline, and hard work you will succeed, but you need to want it and put in the work." Ever since that conversation, I've been putting in the work; on my business, in my business, and most importantly on myself.
READ: Meet the Agent: Taylor Hack, RE/MAX River City
Is there anything you wish people knew or understood about realtors that you think they're constantly getting wrong? 
The value of realtors. With the abundance of readily available online data, information, and platforms pertaining to real estate, I think the value of realtors has definitely been blurred; what we do and what value we bring to the table. As a valued-based realtor, my objectives are to ensure my clients understand the values I bring by understanding their situation, customizing a strategy for them, and being a partner to them with the ultimate goal of building long-term, trustful relationships.
Tell us about your favourite (or most memorable) sale.
It was one of my first transactions and was a very important one because the clients were my parents.  The deal was actually a nightmare as we had two offers fall through and third offer, which eventually closed, almost fall through. As you can imagine, being a rookie realtor, and with my parents as the clients, it was a fairly stressful time but I stayed positive, persevered, and the home sold. 
This was my most favourite/memorable sale, not only because the clients were my parents, but the experience I gained allowed me to be a more knowledgeable resource moving forward. 
Each transaction is unique, can be complex, and may not always go smoothly. My goal is to share my experience, knowledge, and make the homes sales/purchase simple and stress free; building partnerships and not just acting as realtor for hire.
What are the three words you hope your clients use to describe you?
Professional, patience, and impactful!
What's your favourite thing to do outside of selling houses?
Having memorable conversations with good company over some delicious food and beverages.
This interview may have been edited for both length and clarity. The views and opinions expressed in this article are those of the interviewee and do not necessarily reflect the views or positions of STOREYS.
Meet the Agent