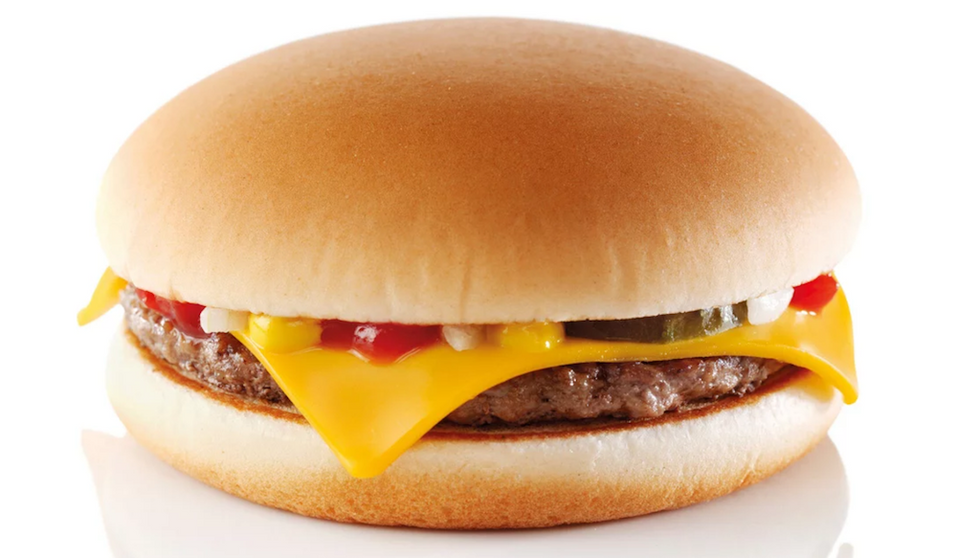 (Photo courtesy of McDonald's Canada)
It's a fact that everything tastes better when it's free. So if you like McDonald's cheeseburgers, you'll LOVE McDonald's free cheeseburgers.
---
In honour of fast food's holiest day — National Cheeseburger Day — McDonald's is giving away free cheeseburgers to its patrons.
So what's the catch? Labourious work, really ...
The fast-food chain will give you a cheeseburger at no cost when you order something through the My McD's app.
And really, who's to say you can't also celebrate National Cheeseburger Day with something other than a cheeseburger? Fries have long been good buddies (or spuddies) to cheeseburgers. Sundaes serve well to refresh the palate for any great cheeseburger foodie.
And don't forget salads. They negate any extra cheeseburger calories, right?
But of course, you can also celebrate National Cheeseburger Day with more than one cheeseburger. Who are we to judge? After all, what you eat is between you and your colon.
Take note though, this McDonald's free cheeseburger offer runs only today — Sept. 18.
But don't worry. We're always on the hunt for something free in Toronto for you, like our weekly free things to in Toronto list that we publish for you every Friday.
And not to be forgotten, we've already helped you get free beer, free coffee, free movies, free hot dogs ...
We're still working on finding you that free home. We may need some extra time for that one ...
Toronto