When it comes to finding your dream home, many strive to live in a spacious home with plenty of space for all their family and friends; some save to live in a sleek downtown penthouse offering sweeping city skyline views; while others dream of living in a something a bit more unique, like a converted loft.
Lofts are ideal for a number of reasons, from the high ceilings and the spacious layouts to the eclectic touches like exposed brick, steel, and concrete.
---
READ: Former Bata Shoe Factory Converted into Luxury Lofts 2 Hours East of Toronto
What's more, lofts are often found in converted warehouses and old factories that have been restored and sometimes historically preserved, creating a one-of-a-kind home that's unlike anything you would find in your typical condo building.
If you've been dreaming of loft living, we've put together a collection of some of our favourite loft designs that are sure to blow your mind.
While you may be able to incorporate some of the loft design elements into your own space, this post is really all about dreaming. So, sit back and relax, and see what we're talking about.
Embracing the Elements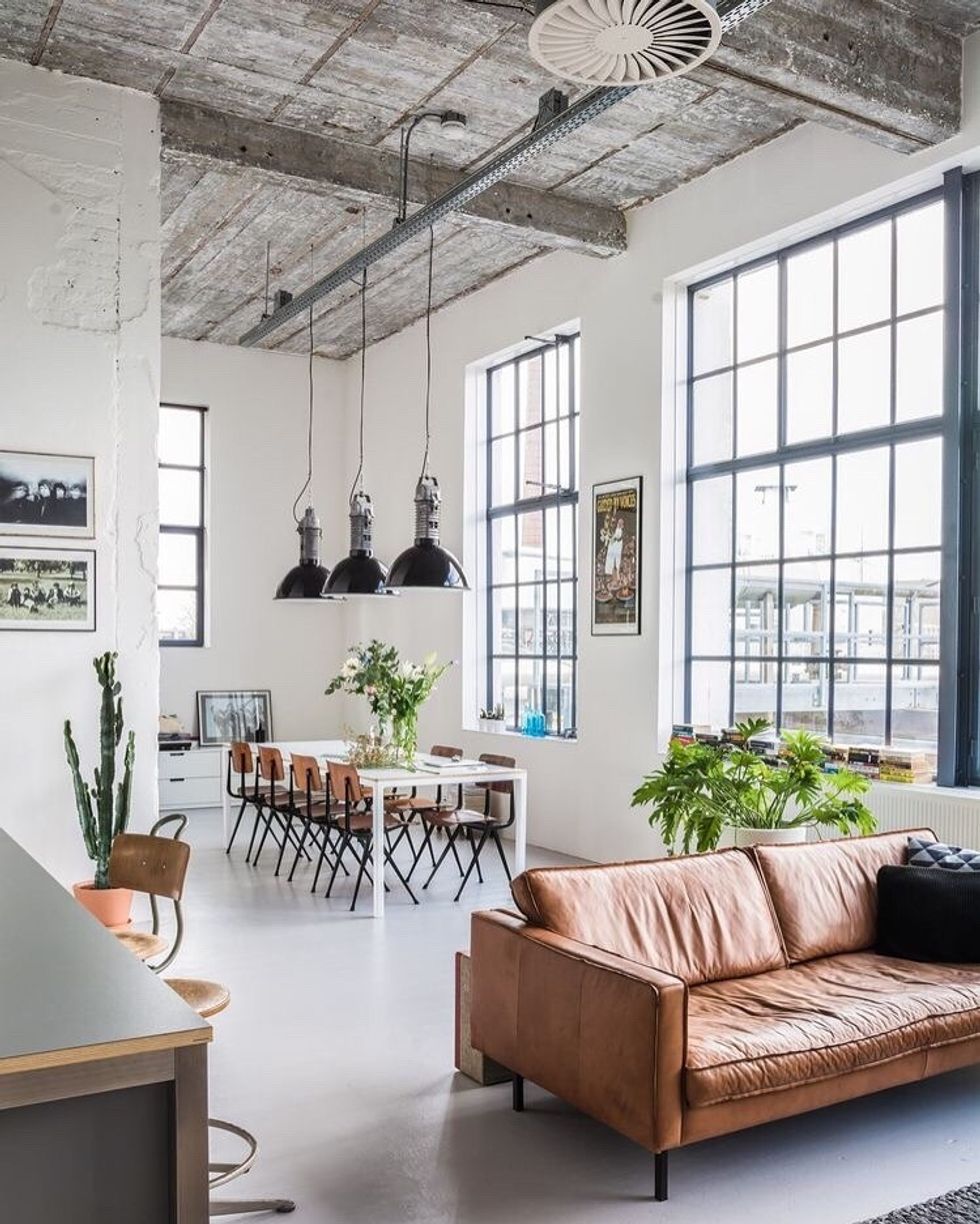 My House Design
Exposed concrete and brick are often synonymous with lofts, which is why we love how this space incorporated those elements into the design. And to keep a spacious loft such as this from feeling cold or cavernous, this room shows that incorporating pieces that bring warmth and softness help make it feel cozy and inviting despite the industrial-like finishes.
Exposed Brick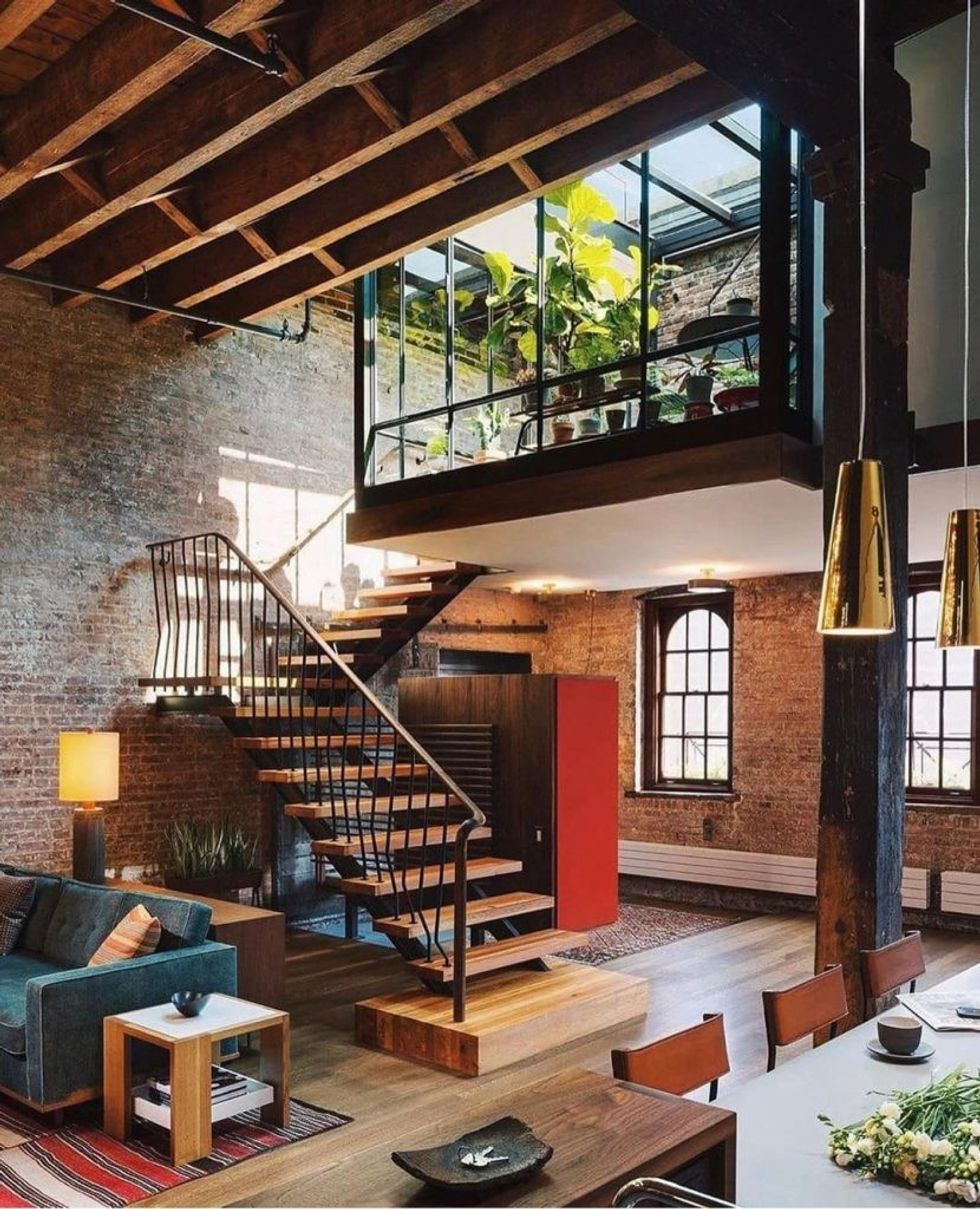 Andrew Franz
Architect Andrew Franz transformed the top floor and roof of a late 18th-century former soap warehouse into an eclectic loft oasis in Tribeca. We love the industrial yet warm and inviting vibe this loft gives. With the classic brick walls and exposed beams, you feel as if you're transported back to the old factory -- except now, it's impeccably designed.
Keeping Things Neutral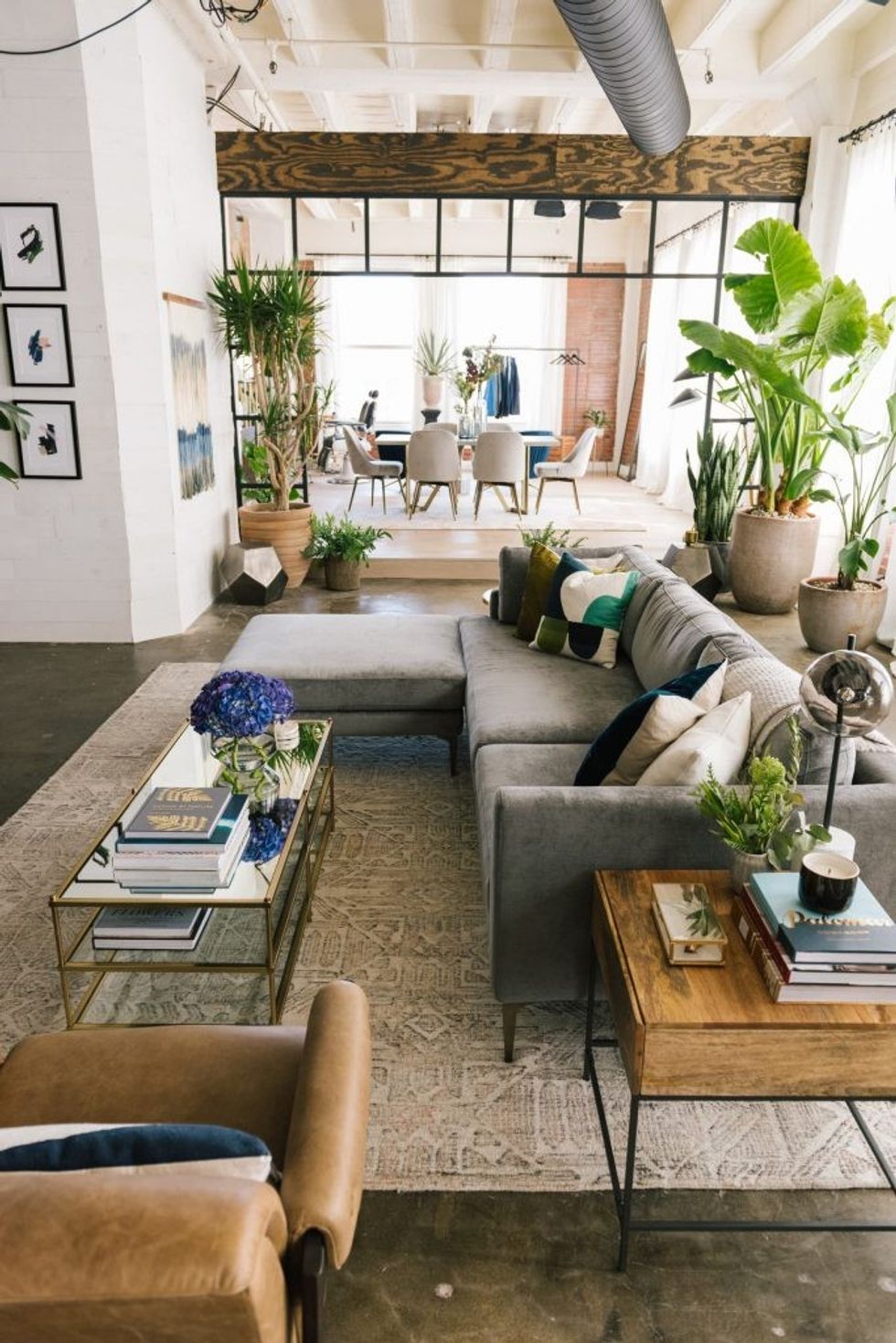 Landon Vonderschmidt/West Elm
In this space, which was designed by the 'Fab Five' for a Season 3 episode of the hit Netflix show Queer Eye, you'll find an abundance of neutrals used in bold ways, with pops of colour throughout thanks to the plants, and a dose of mixed metals which add to the industrial feel of the Kansas City-based loft.
Don't Be Afraid of Colour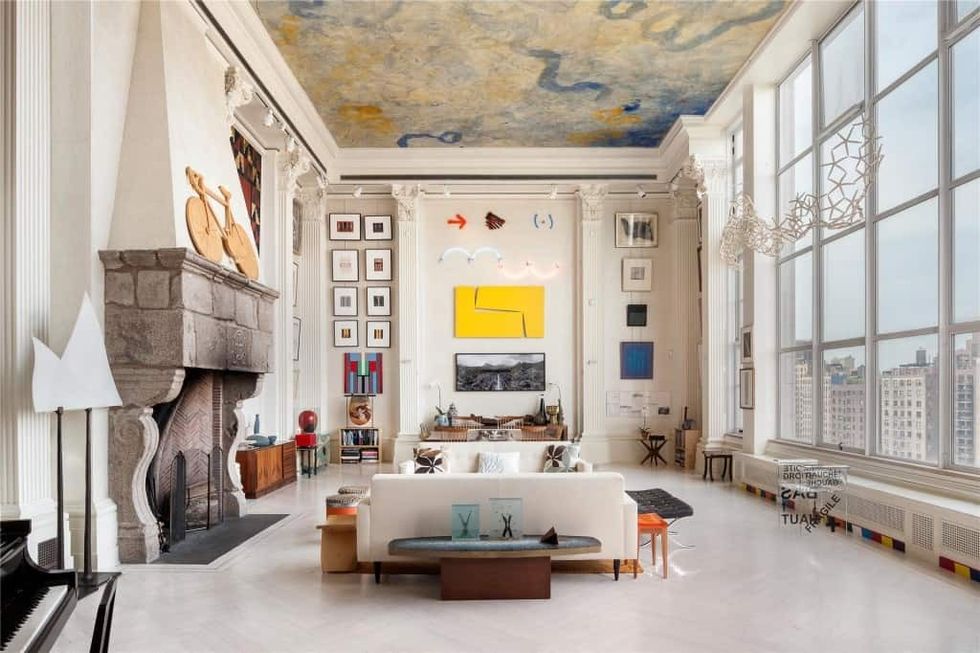 One Kindesign
For those that like to live a little bolder, this awe-inspiring artist's loft in Manhattan is a technicolour dream. This loft design proves that incorporating pops of colour can liven up a space without being too overwhelming. And thanks to the vaulted ceilings and floor-to-ceiling windows that flood the home with natural light, the entire loft appears to be more of an art gallery with all of the colourful pieces serving as the stars of the show.
Living Behind Glass Walls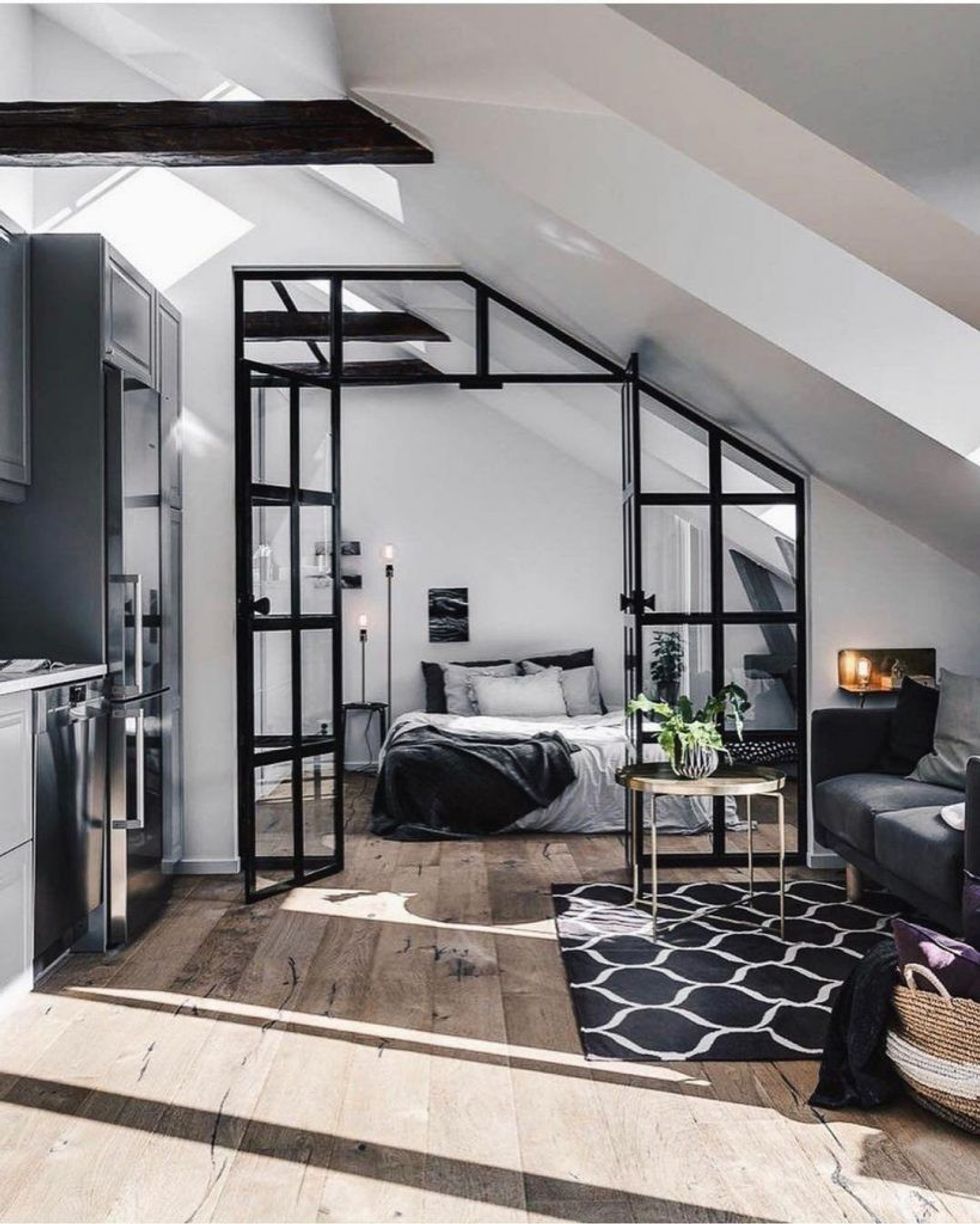 Henrik Nero
A design trend we love to see in lofts is installing interior glass walls and doors, as it helps to separate rooms from each other without having to shrink the size of the space. In this cozy Stokholm loft, the French glass doors help to keep the bedroom space private, while the black finish makes the minimalist space feel ultra-modern.
Bigger is (Often) Better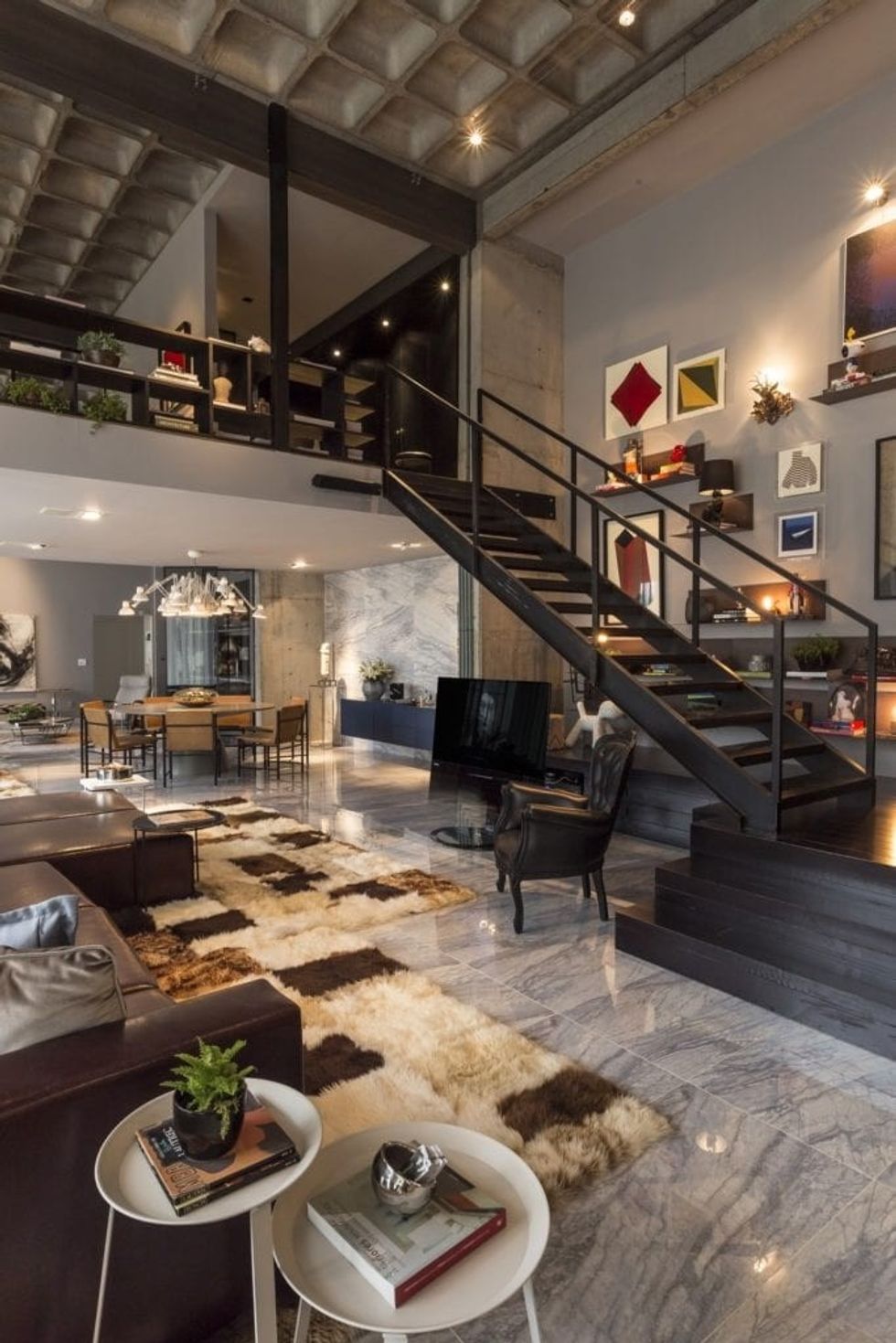 Salvio Moraes Jr. and Moacir Schmitt Jr.
For those dreaming bigger, designers Salvio Moraes Jr. and Moacir Schmitt Jr. of CASAdesign Interiors designed this impressive 220-square-metre contemporary loft apartment in Praia Brava, Brazil. Despite its sprawling size, natural light fills the entire space, creating a warm and welcoming atmosphere.
Stairway to Heaven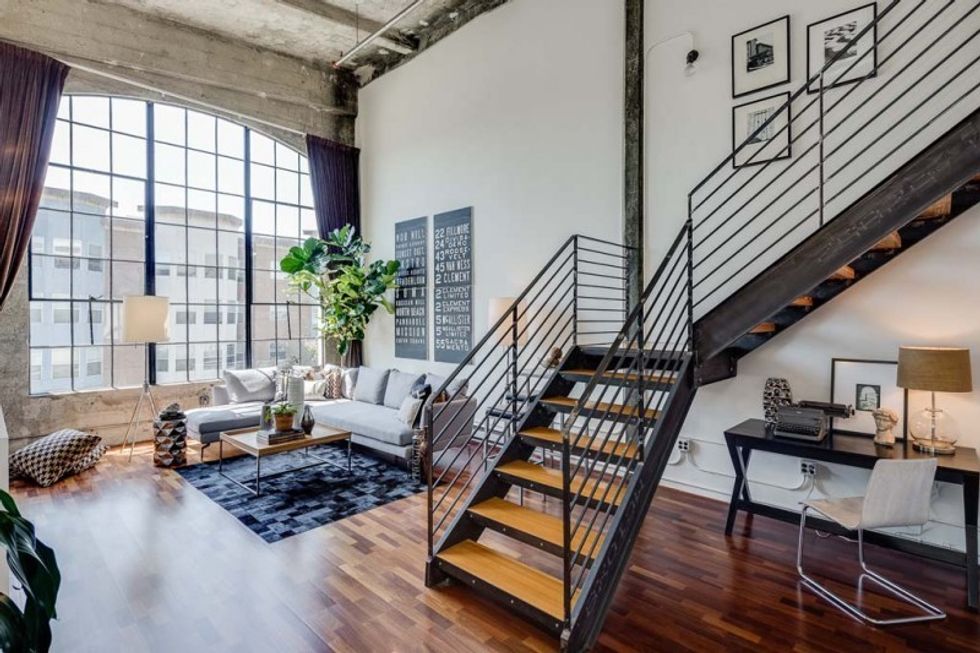 1097 Howard Street Loft in San Francisco
We love the staircase in this loft -- it's absolutely the centrepiece of the space. The edgy steel mixed with the warm wood steps really makes it stand out -- yet, still, blend in with the rest of the inviting space created here.
Style + Décor